Snowstorm!
January 26, 2021
Since we moved to Silver City, we've been hoping for a proper snowstorm (video by Curtiss Seale).
This is what we found when we opened our door about 7:00 am on Tuesday, January 26.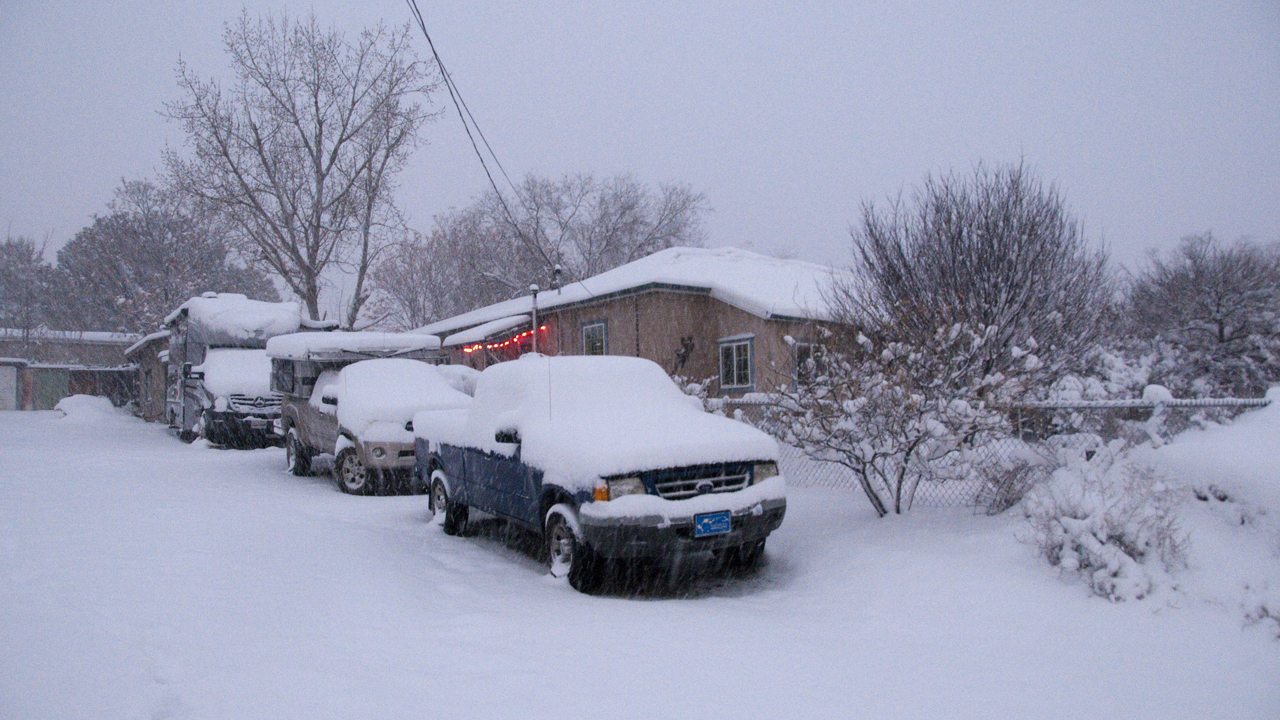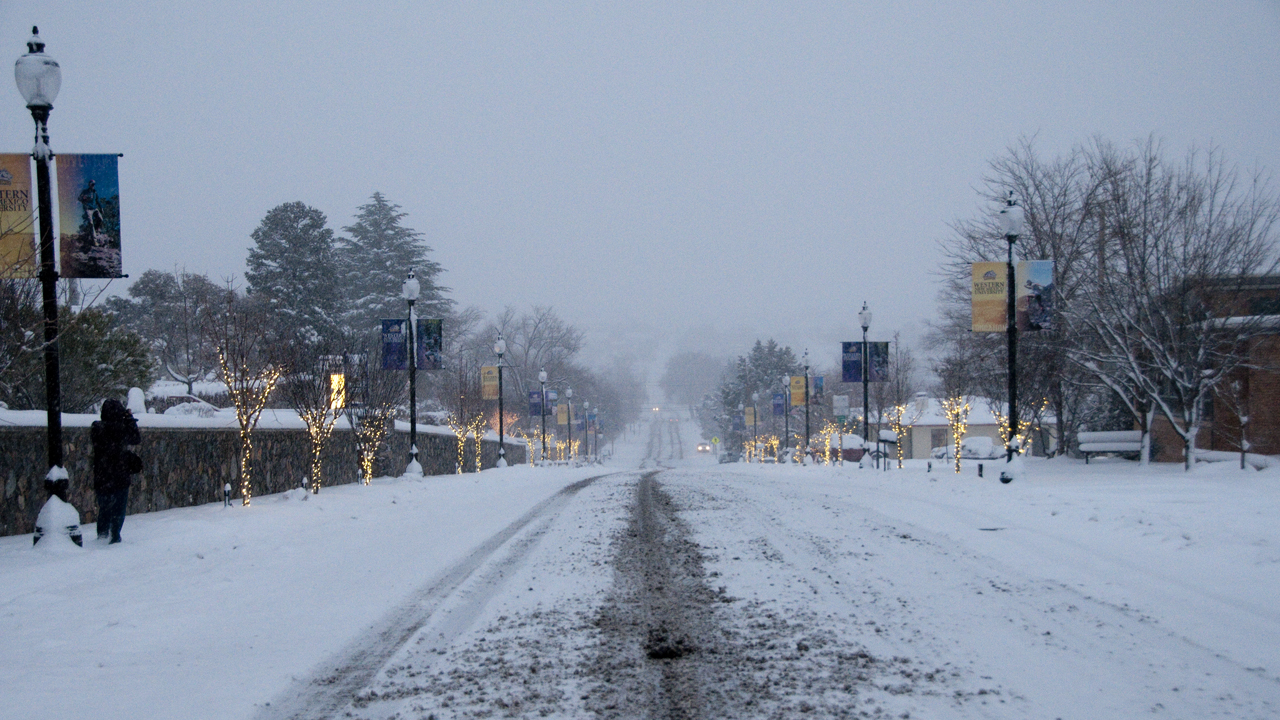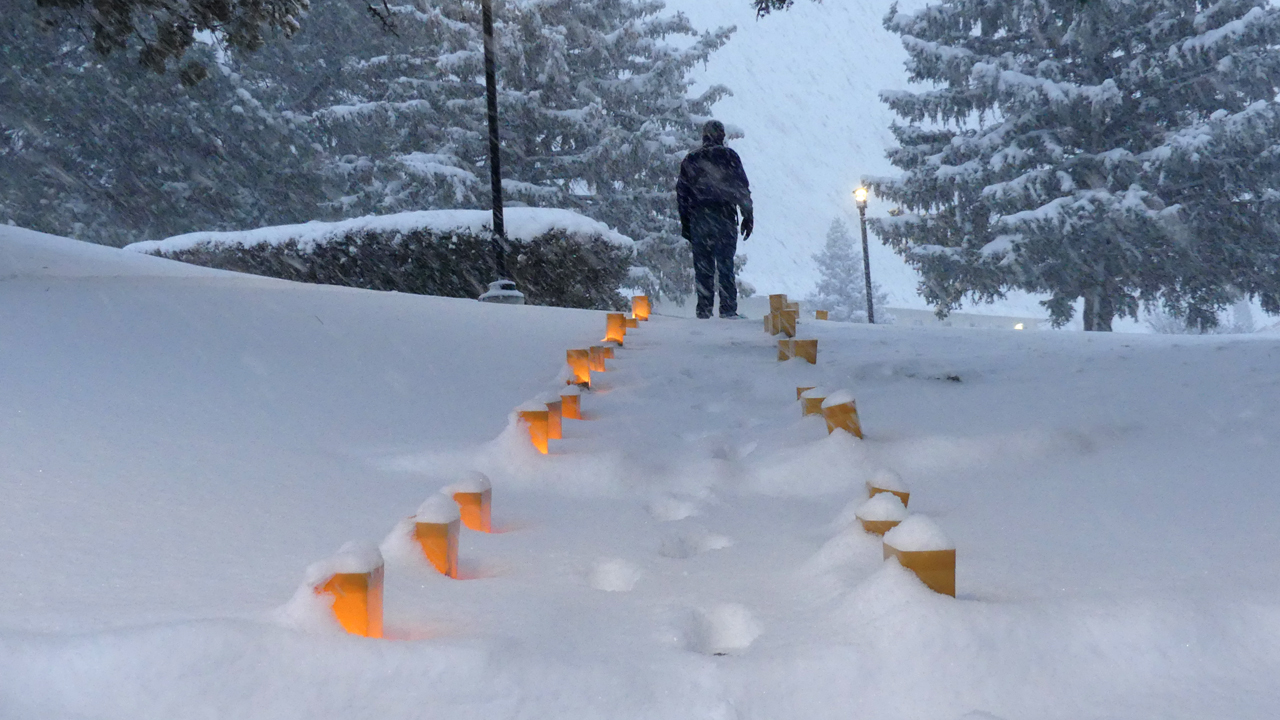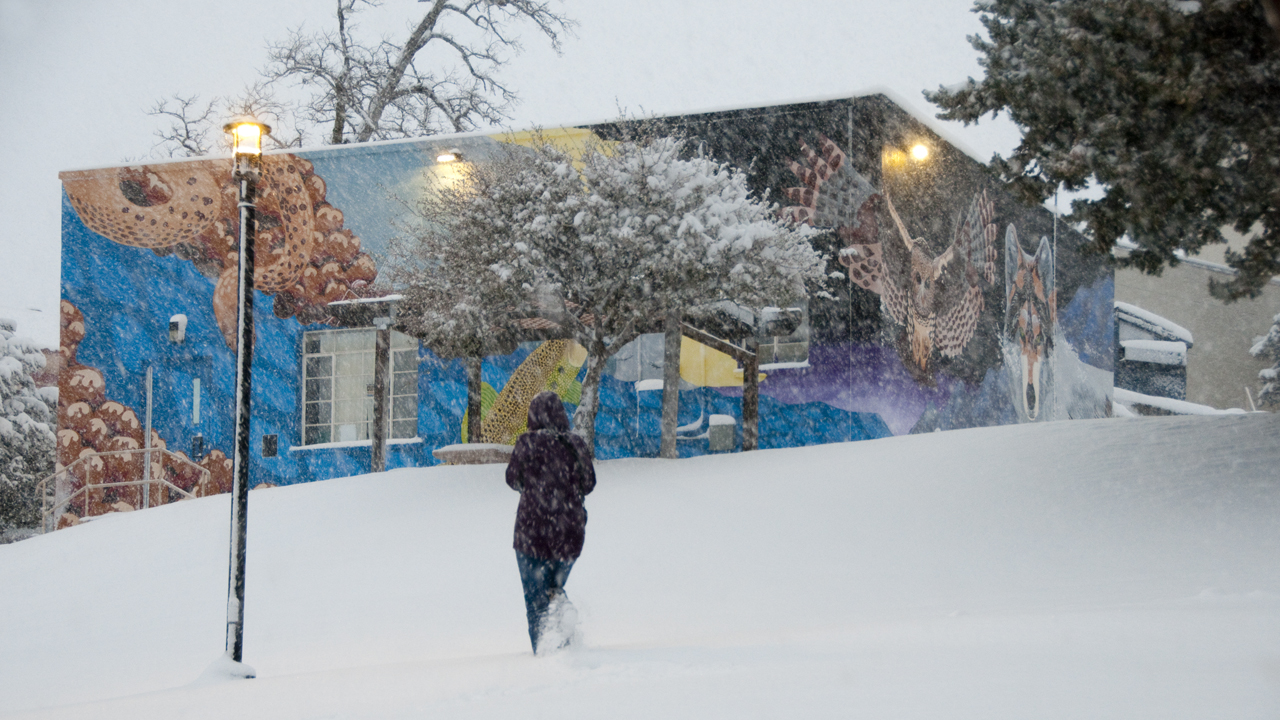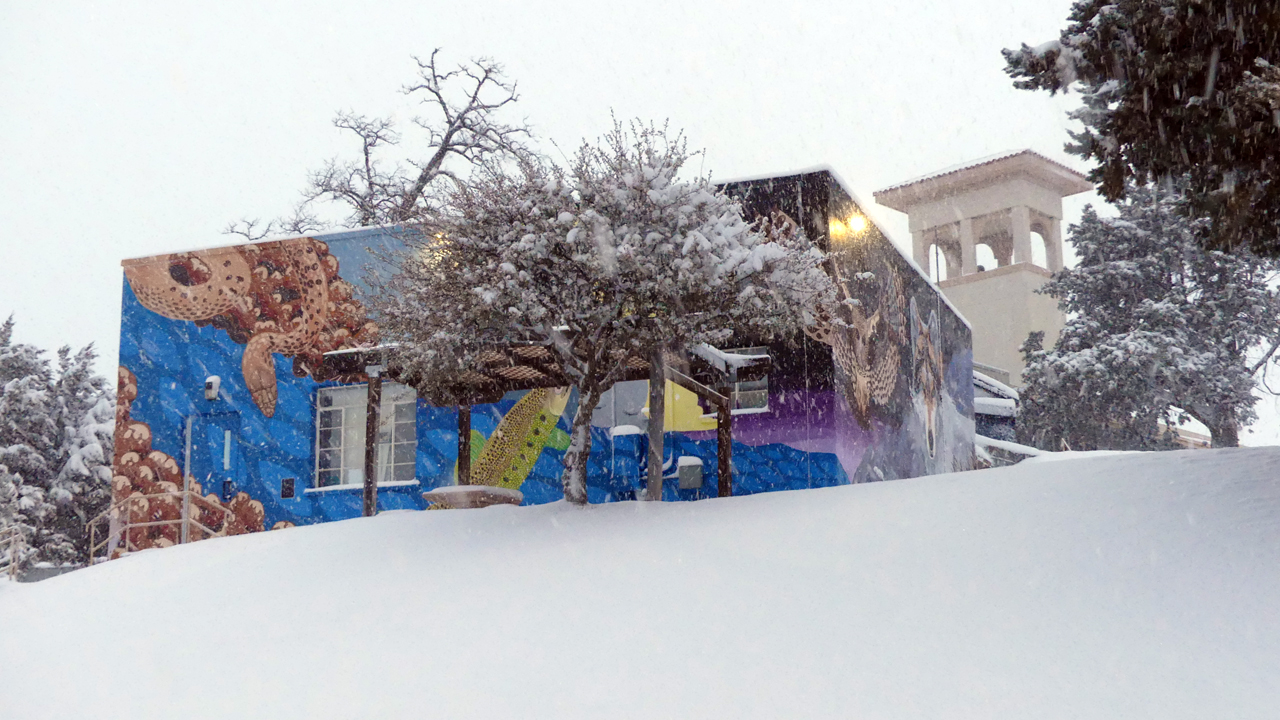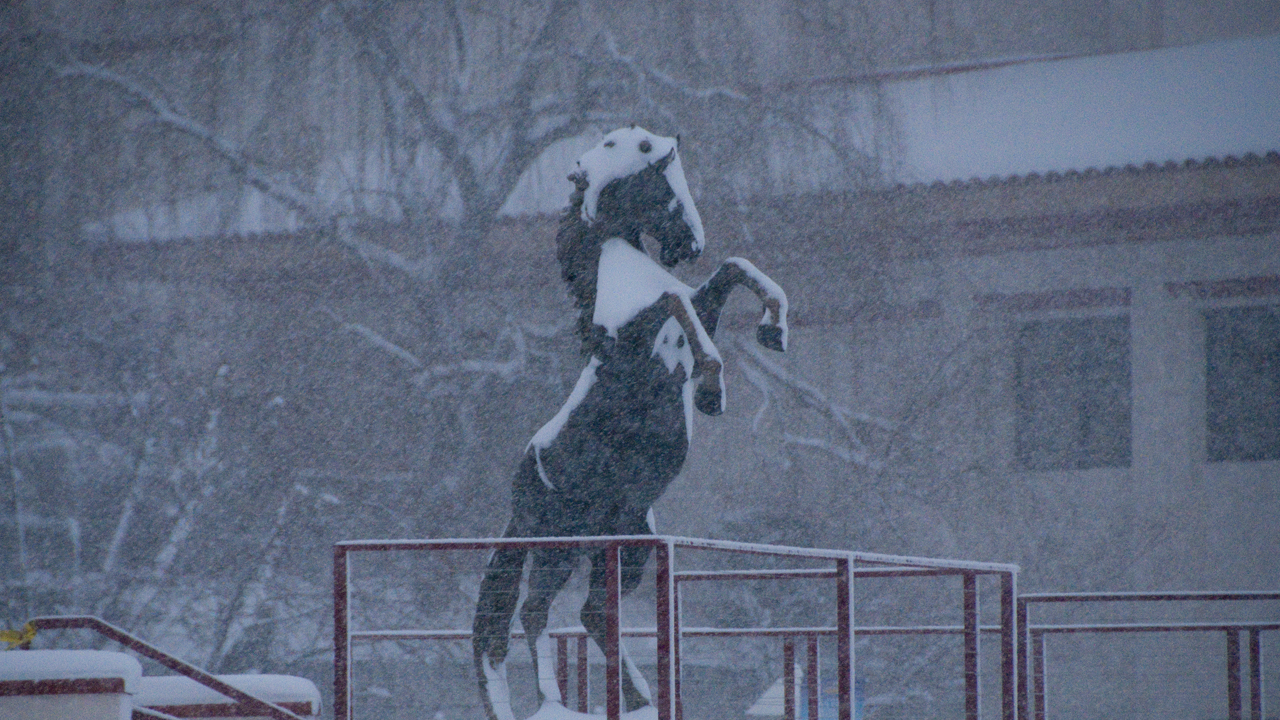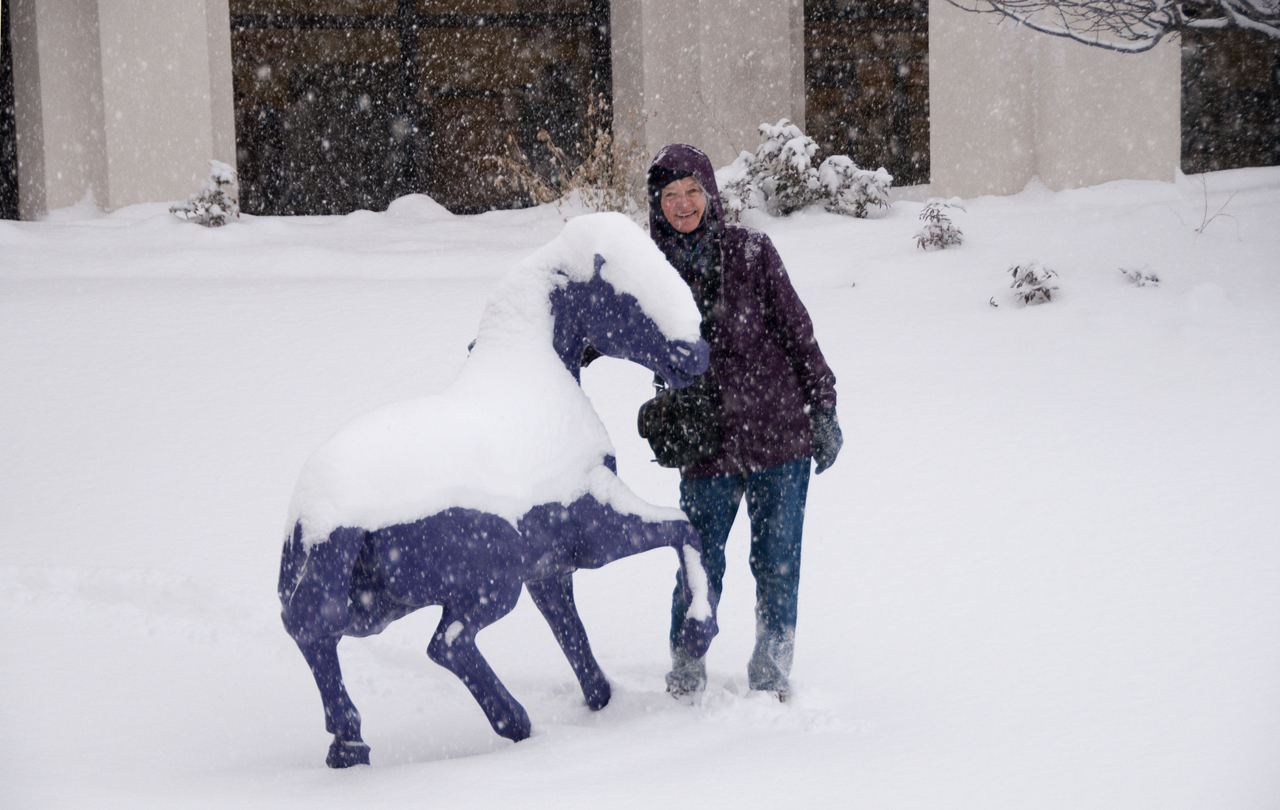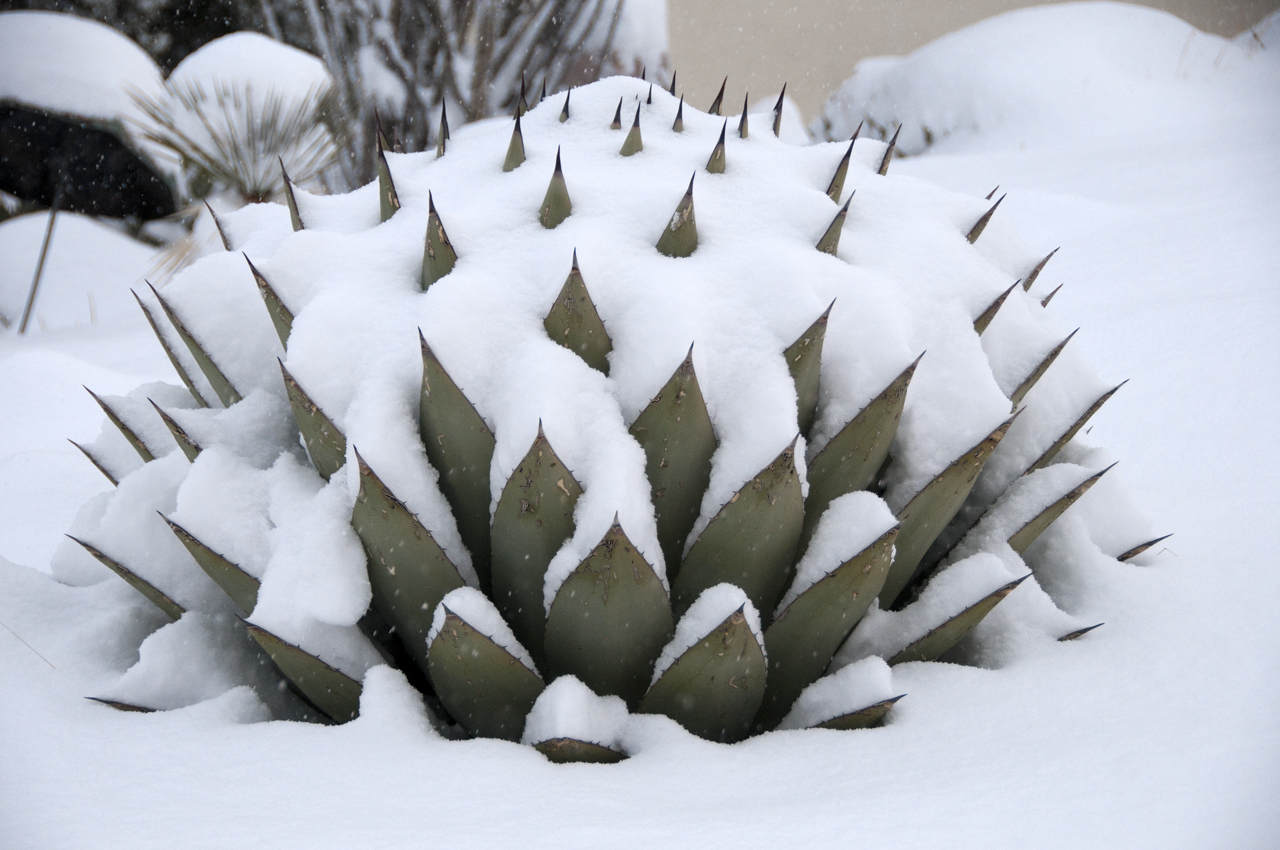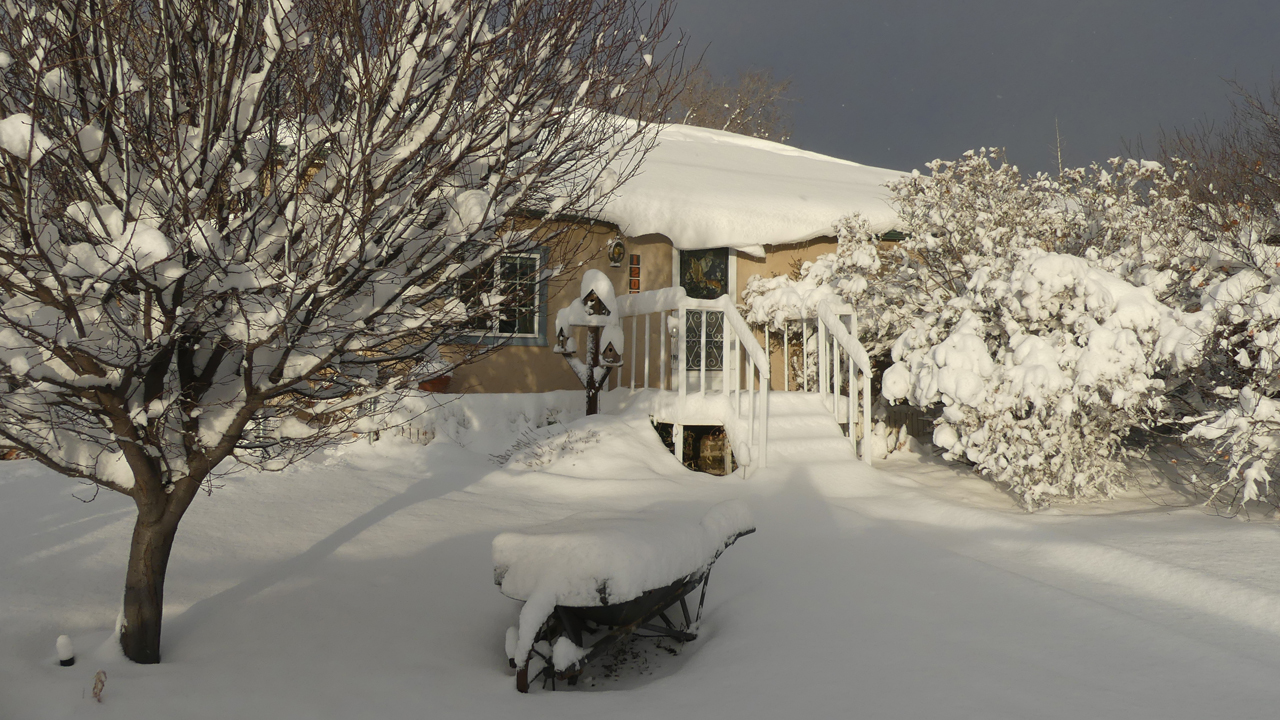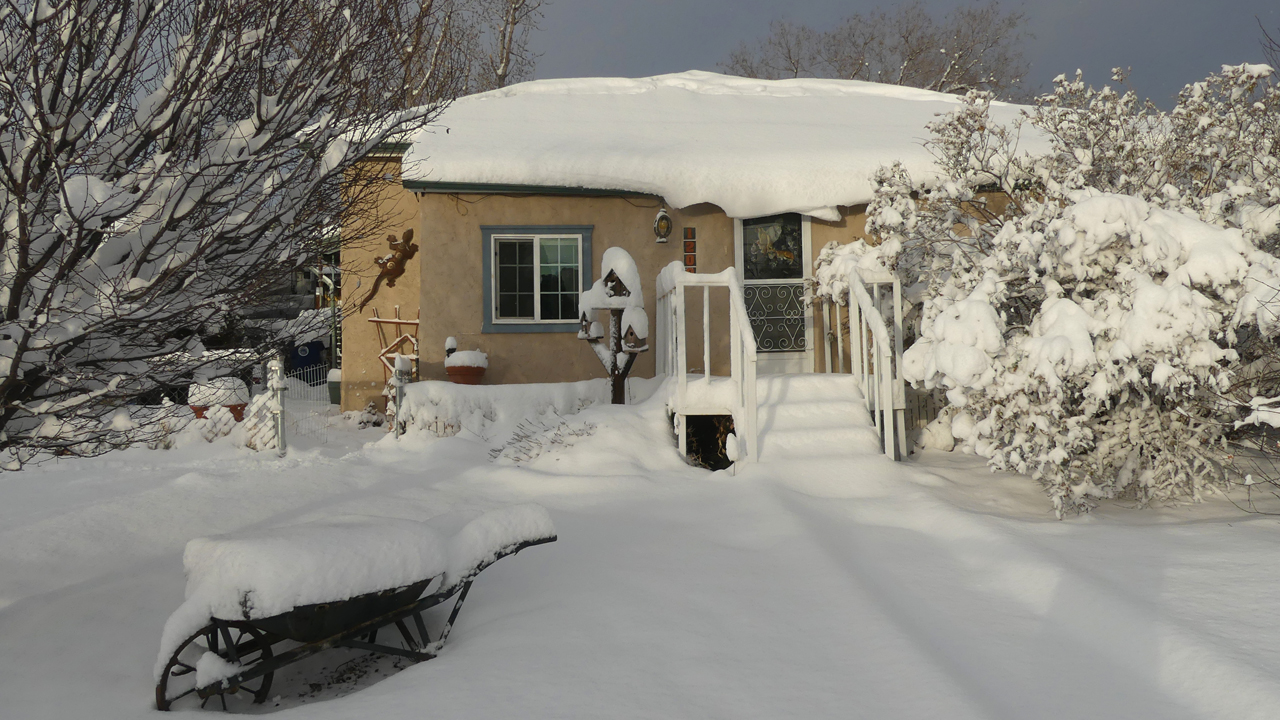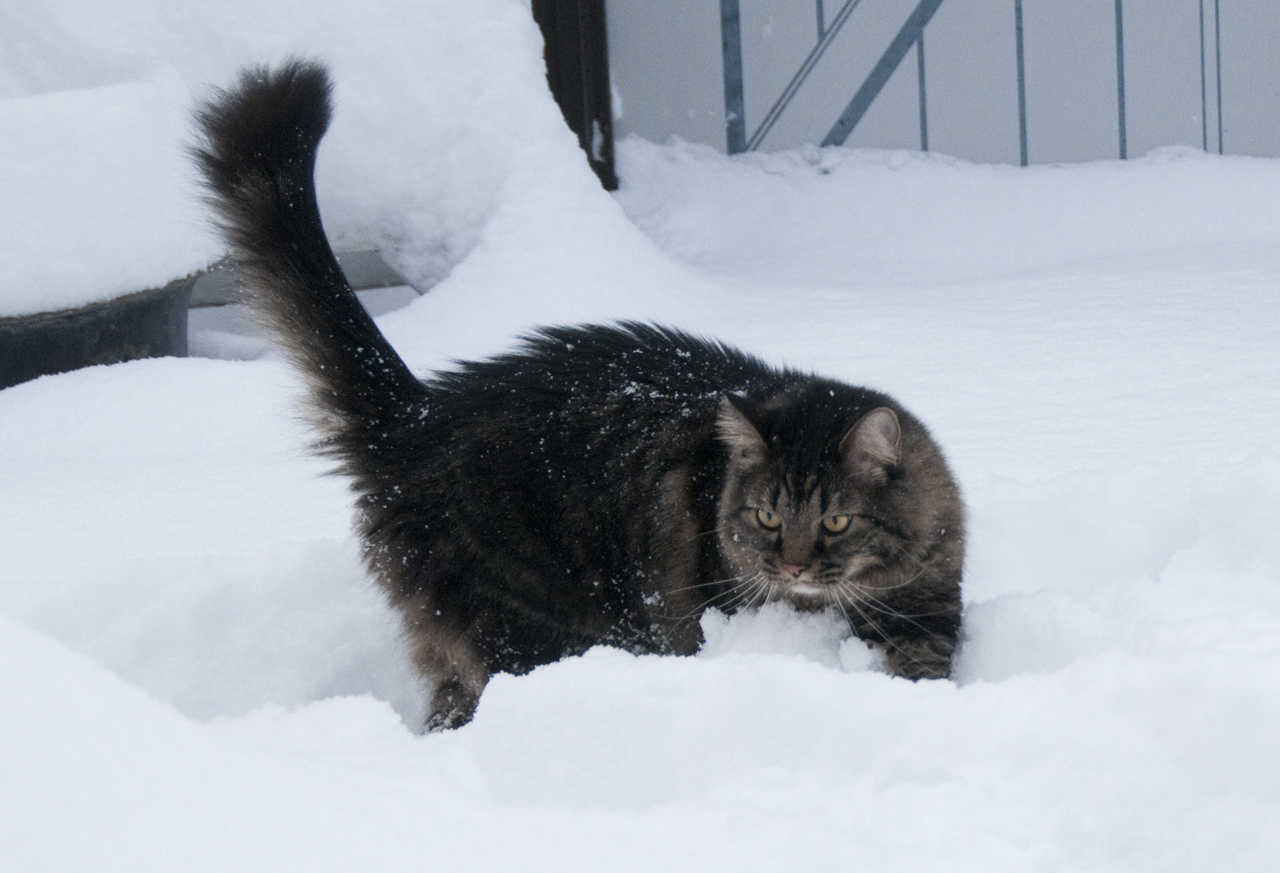 The Great Valentine's Day Snowstorm
February 14-16, 2021
Around 4:00 am on Valentine's Day I heard a noise like a jet landing on the roof, followed by horizontal snow and howling wind.