Annual Backpack to Turkey Creek Hot Springs in the Gila Wilderness
September 24-27, 2019
More
Workman Creek, Reynolds Creek, Hells Hole and SAWUURA
September 7-10, 2019
It's been at least 15 years since I spent any time in the Sierra Ancha Mountains. When a friend invited us to spend some time at a camp operated by SAWUURA (Sierra Ancha Wilderness Unitarian Universalist Religious Association), we decided it was time to check out some of the trails in the area.
More
Annual Mirasol Camping Trip to the Gila Wilderness
September 17-19, 2019
It was just our annual Mirasol camping trip to the Gila Wilderness, but the world's first wilderness area never disappoints! Water was high and the forest was awash in summer wildflowers.
More
Getting to the Points
Remote Grand Canyon North Rim Vistas
September 5-10, 2019
We've spent just enough time on the north rim of the Grand Canyon to be very curious about what other delights might await us on the South Rim's less popular but equally spectacular twin. It's a LONG drive: eight hours from Tucson according to Google Maps, but longer than that if you're driving an overloaded camper, poking along on secondary roads and stopping often for coffee or sightseeing. We broke the trip up by stretching it out over two days and researched options for appealing high-elevation camping along the way.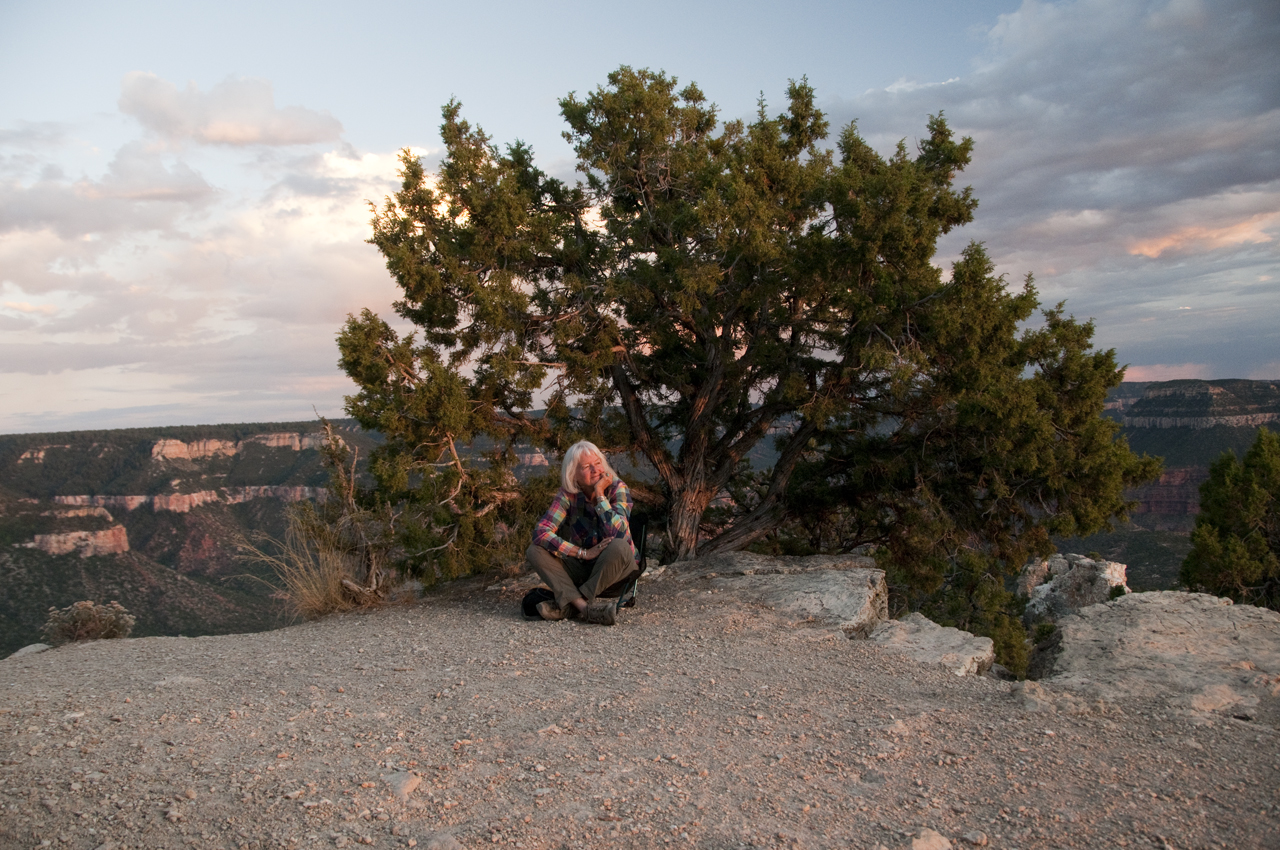 More
Floating the Salt River
August 28, 2019
What can turn a 110-degree day from Hell into pure Heaven? Floating the Salt River with friends!
More
Southern Chiricahuas
August 25-26, 2019
Southeastern Arizona got four inches of rain a few days ago. We thought we'd finally get to hike Rucker Canyon when the creek was flowing.
More
Concert Without Borders
August 24, 2019
"Concert Without Borders" is an annual collaboration of musicians, singers and artists from the United States and Mexico.
More
Northern New Mexico
July 19-July 26, 2019
Since the monsoon wouldn't come to us, we went the monsoon.
More
Big Lake and Black River
July 3-7, 2019
While we wait for the monsoon, I am continuing to pursue my mental health preservation plan, this time with a few days near Big Lake, on the roof of Arizona.
More
Ham Radio Field Day in the Huachuca Mountains
June 20-23, 2019
Every year on the fourth weekend in June, ham radio operators nationwide participate in a "Field Day" to demonstrate their ability to send messages without the use of phone systems, internet or any other infrastructure that can be compromised in a crisis. Dennis and I typically celebrate by camping in the Chiricahuas, but this year we decided to try a different location in the Huachuca Mountains. Dennis and I scouted the area a few weeks prior, and although it was lower than our usual location in the Chiricahua Mountains, it had a better radio horizon.
More
Crystal Spring
June 12, 2019
June is my worst month, and spending as much time as possible in the mountains is part of my pre-monsoon mental health preservation plan.
More
Taking the Train to a Romantic Summer Wedding on Mount Hood
May 28-June 6, 2019
Three years ago we went to Portland to see Jamie and help her get settled in her new house. This time, we were there to attend her wedding and wish her well on her way to her new life in Seattle.
More
Don Carlos Opening Reception
May 11, 2019
Somewhere in the vicinity of Duncan, Arizona is the estudio of Don Carlos, a reclusive artist who creates large environmental installations heavily influenced by the artistic and religious traditions of Latin America. We were delighted to be invited to photograph the opening reception of his latest exhibition at the Central School Project in Bisbee.
More
Tucson Kitchen Musicians Campout
May 3-5, 2019
We joined the Tucson Kitchen Musicians for their second annual campout at Calabasas Campground, a stone's throw from the Mexican border.
More
Carr Canyon
April 25-26, 2019
We've spent very little time in the Huachuca Mountains, and I really don't know why. The first day of stinky hot weather in Tucson sent us off to check out a high elevation hideout.
More