The Tower
If we move to Silver City, you can put up whatever ham radio tower you like.
That was the deal. Shortly after relocating to Silver City, in the Spring of 2021, Dennis placed an order for a 60-foot telescoping tilt-over tower from Tashjian Towers, but supply line issues delayed delivery for nearly a year.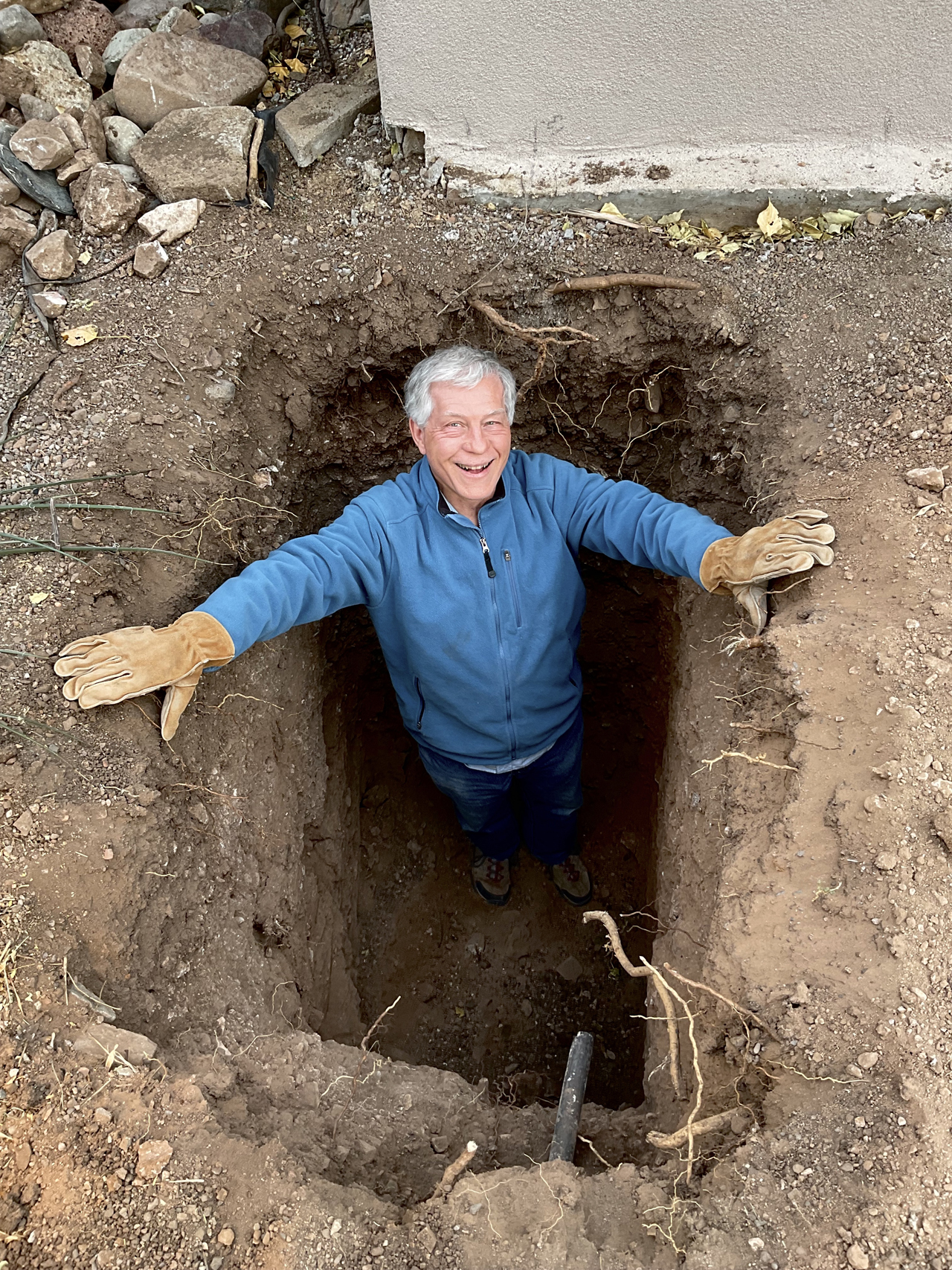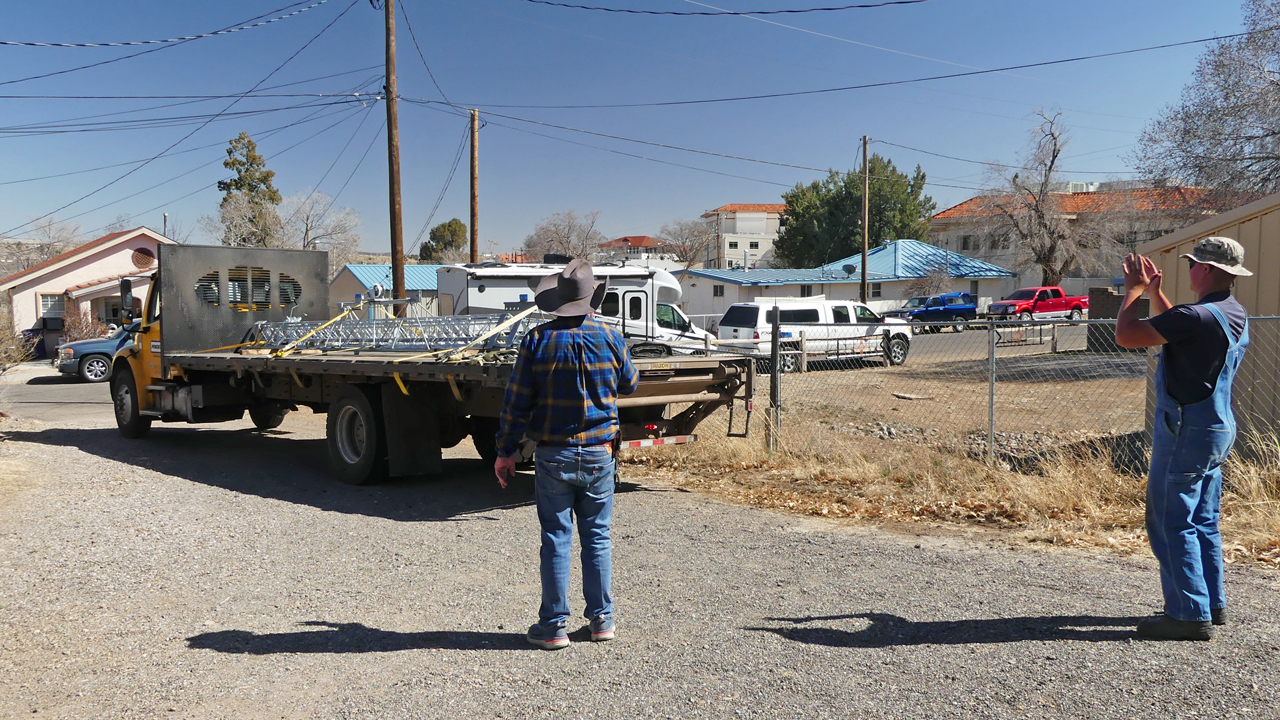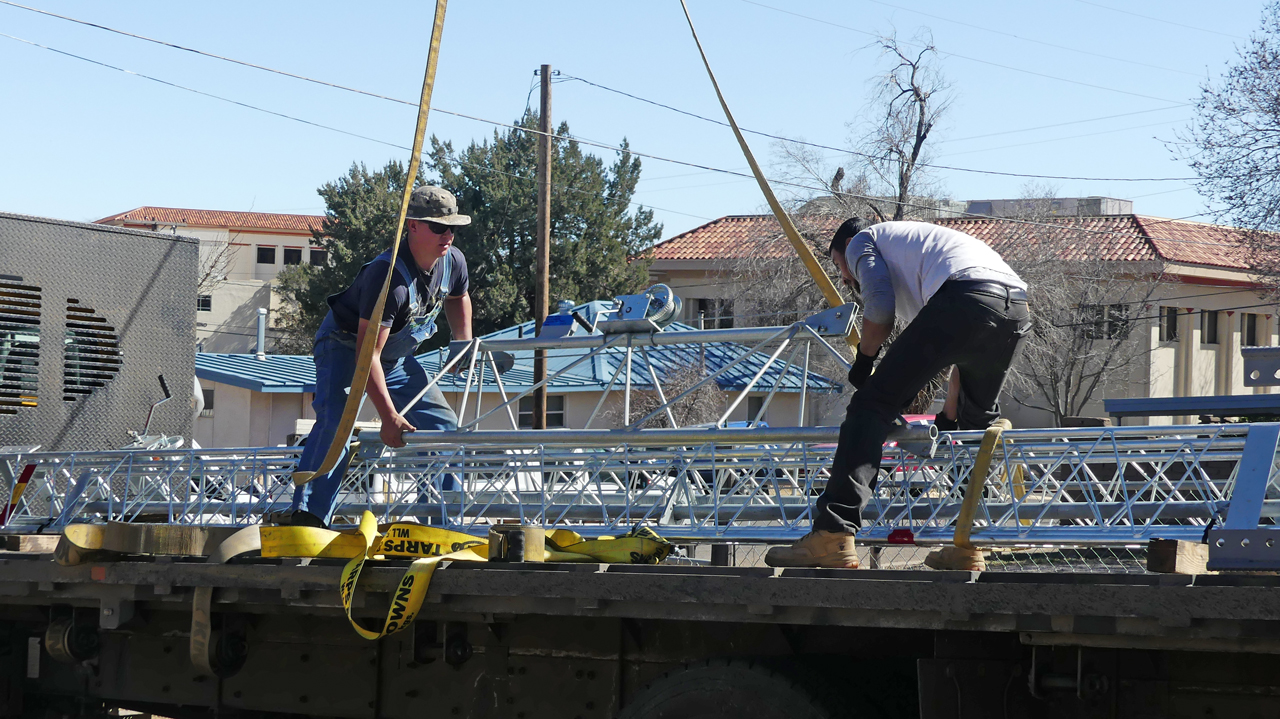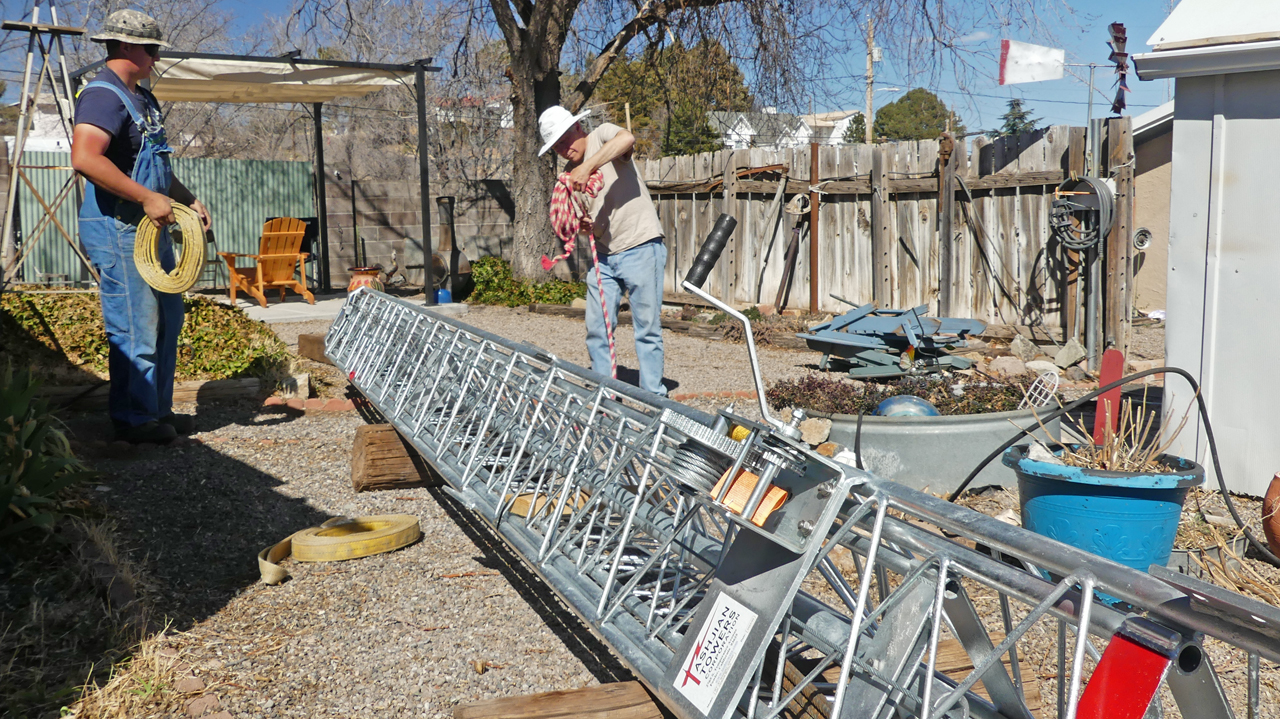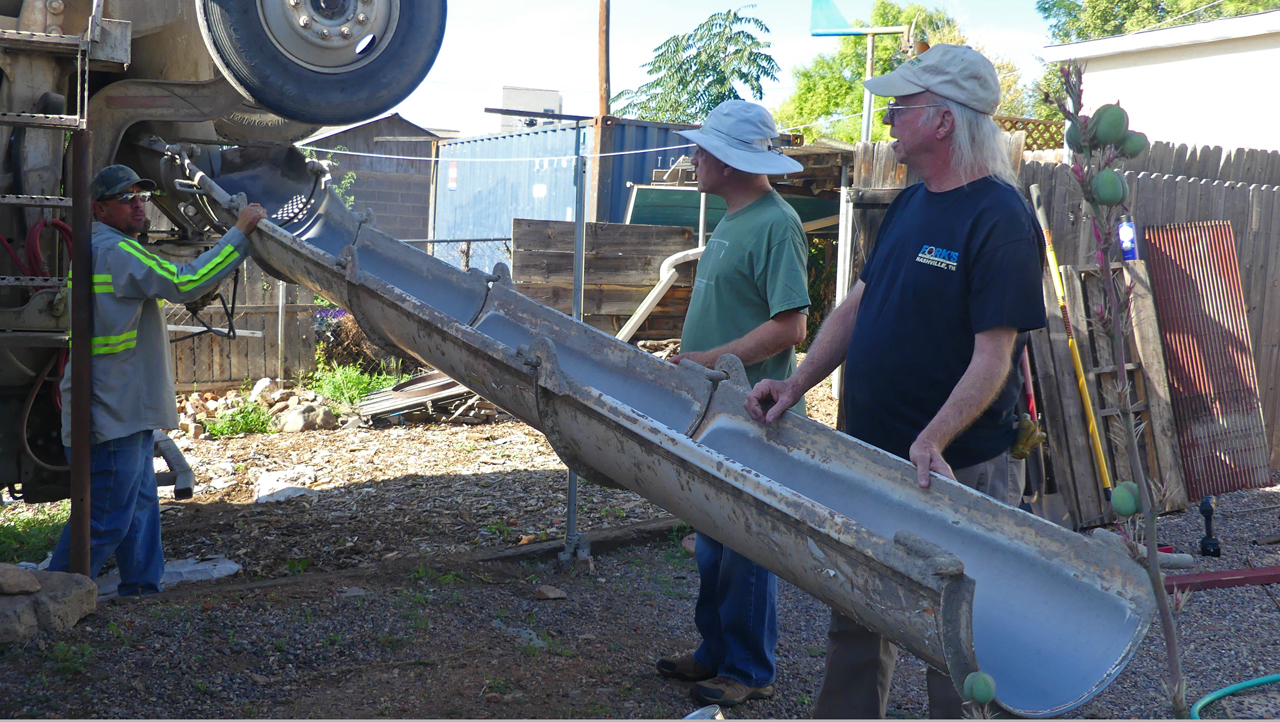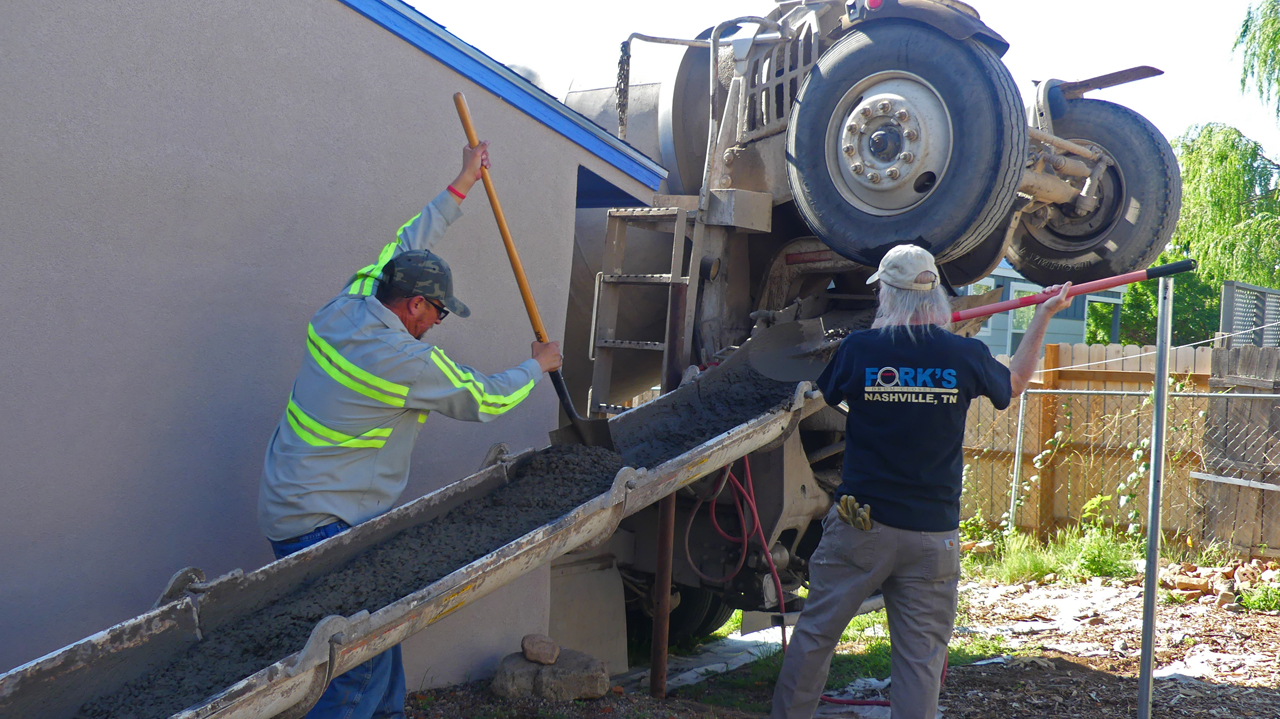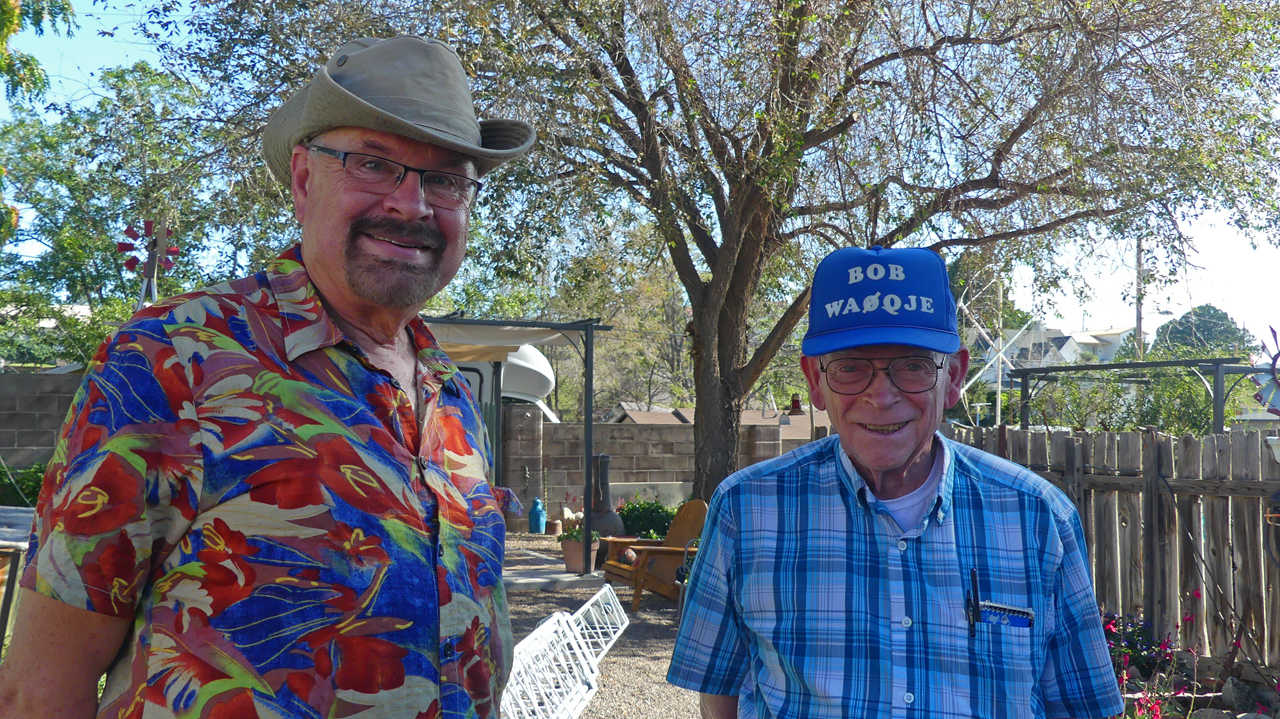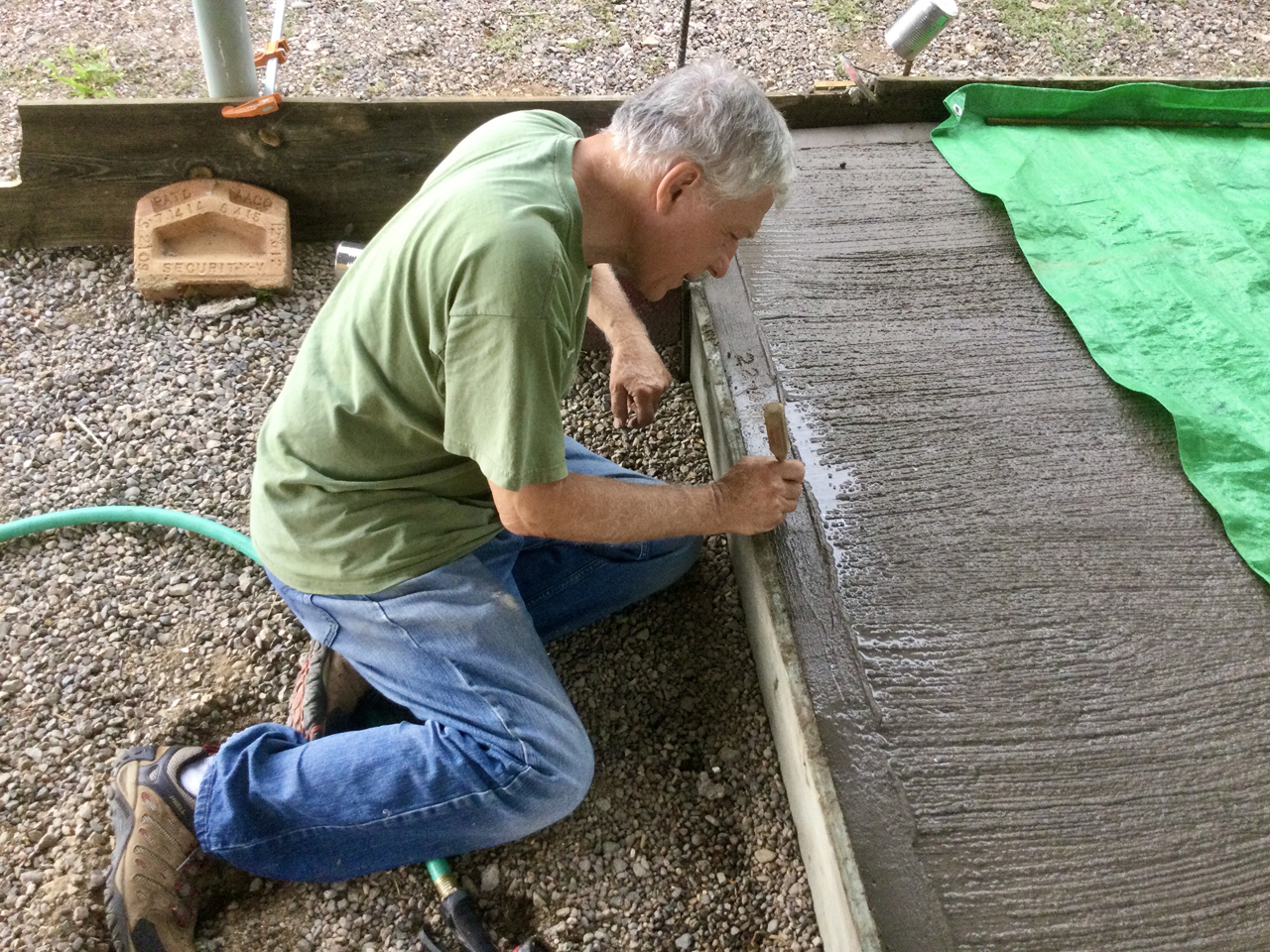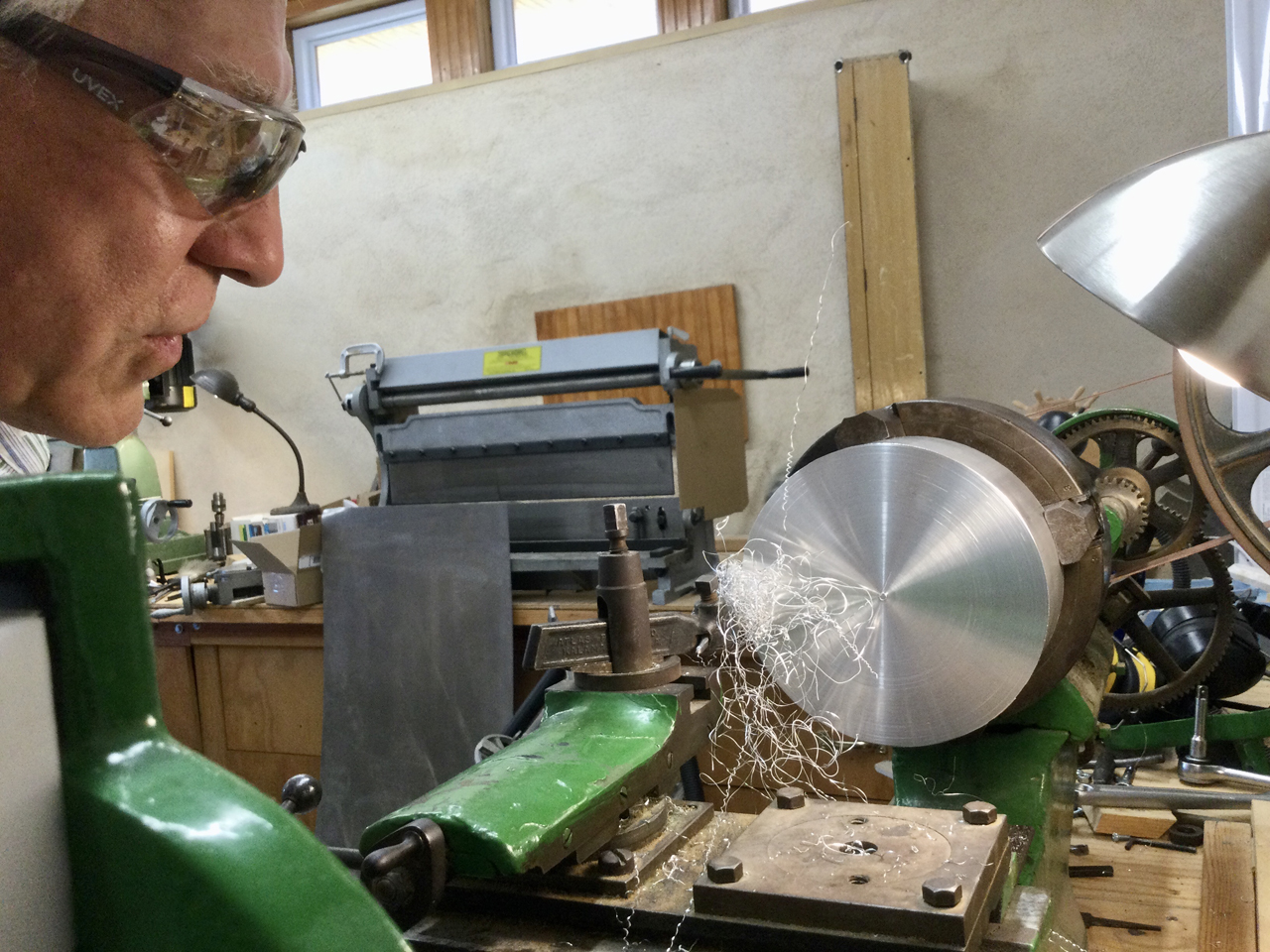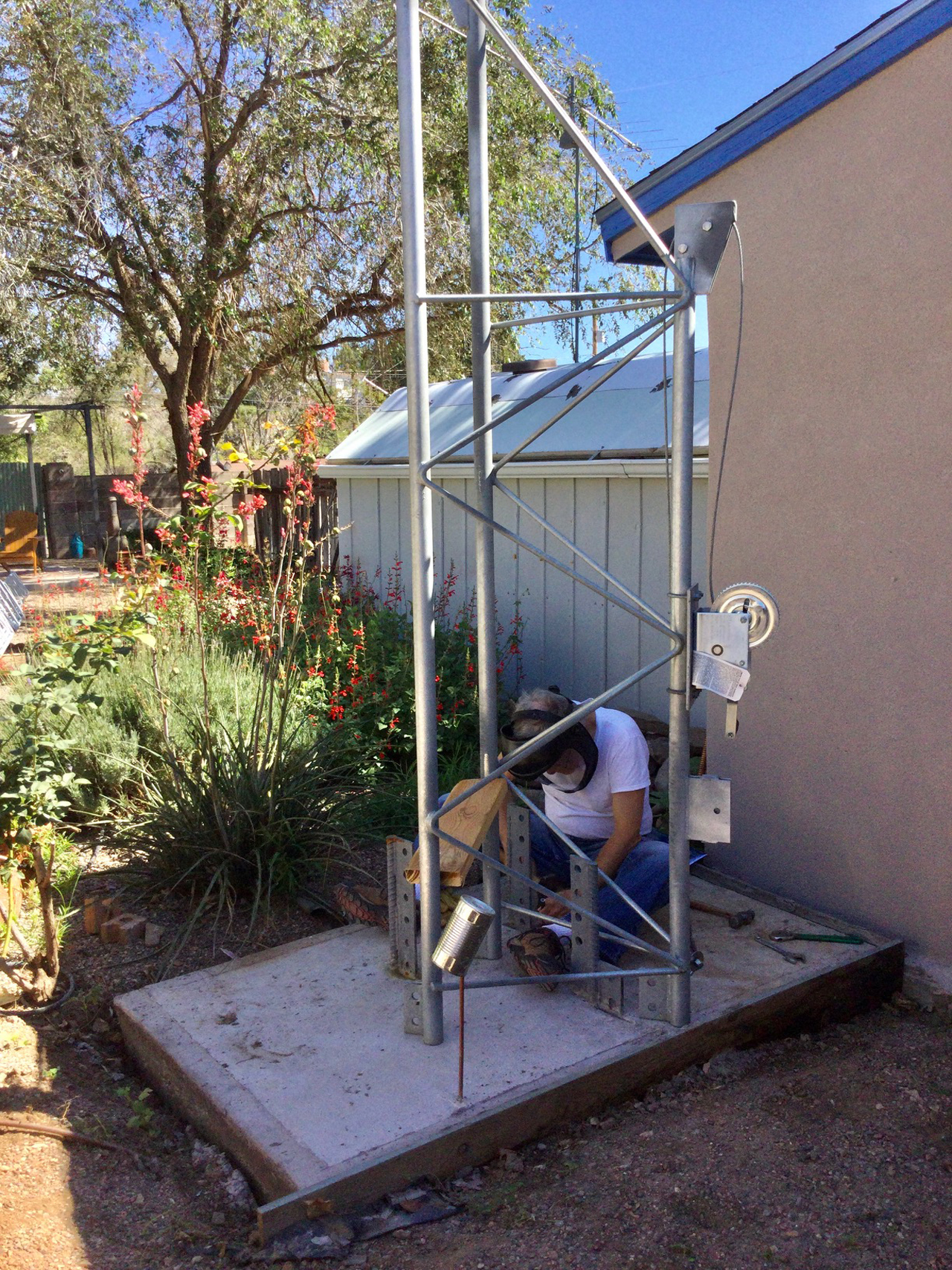 The Erection
September 28, 2022
After several weeks of trying the level the tower base by chipping away excess concrete and enlarging some bolt holes, we were ready to try positioning the tower. But by then we had Covid, so we couldn't ask anyone for help. We were on our own to try to erect a 300-pound tower, with nothing but our wits and the most primitive tools.