The Nendza Family at the Sonoran Desert Museum
January 5, 2008
This well-camouflaged baby hummingbird sat absolutely still for his portrait.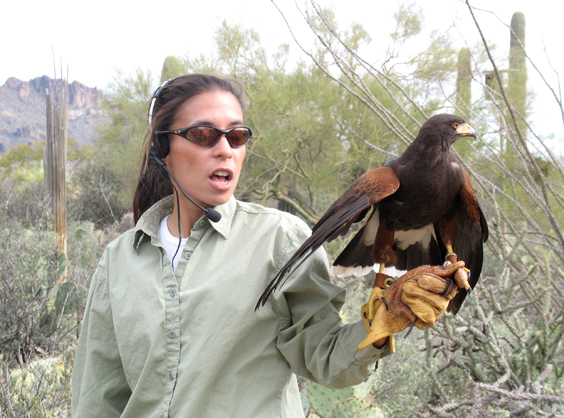 A trainer holds one of the Harris hawks who live at the museum. These large predators hunt in groups and are relatively common in the Sonoran Desert.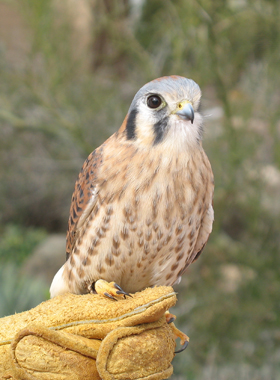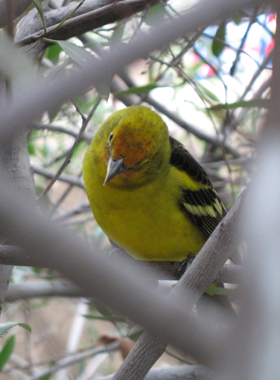 Left: A female kestrel. Right: A colorful western tanager responds to the chirp of shutter.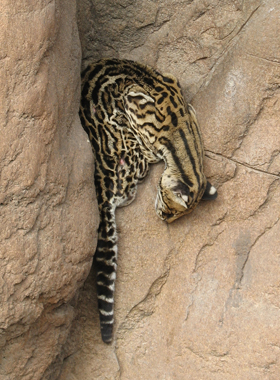 Left: A serval with a hang cat expression. Right: Katie and Abbey herding javelinas.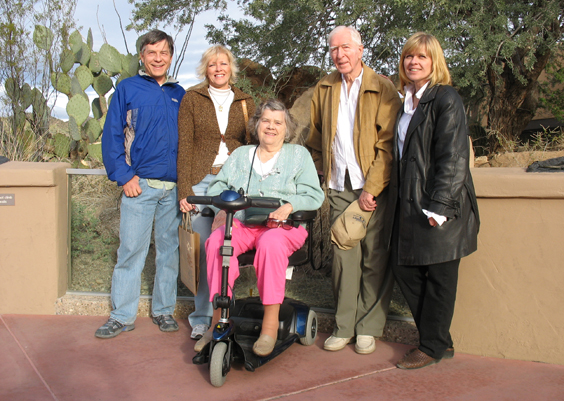 Katie and Abbey show off their turquoise and denim lapis rings — nice souvenirs of Tucson!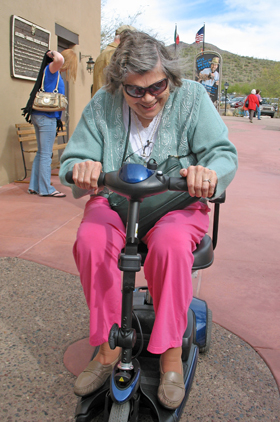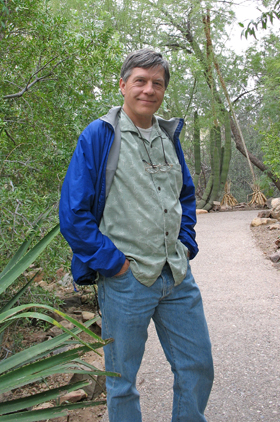 Left: Terror on the Highway. Right: Uncle Dennis.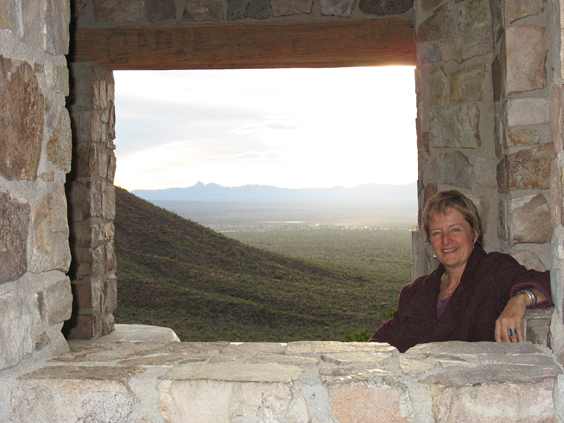 Another Tucson Tradition: Gates Pass at sunset.