Obscenely Gorgeous Cactus Flowers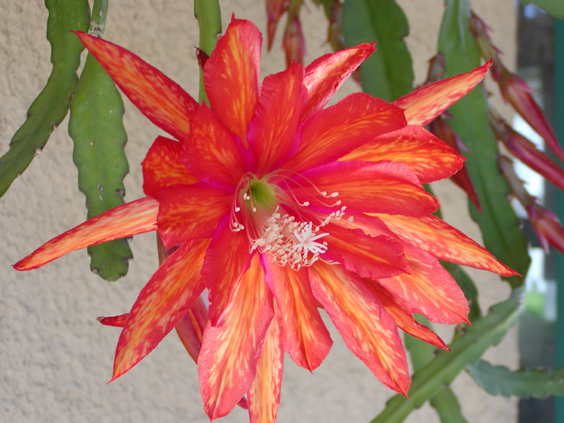 Just two weeks in Arizona provoked a riot of huge orange flowers on this epiphyllum.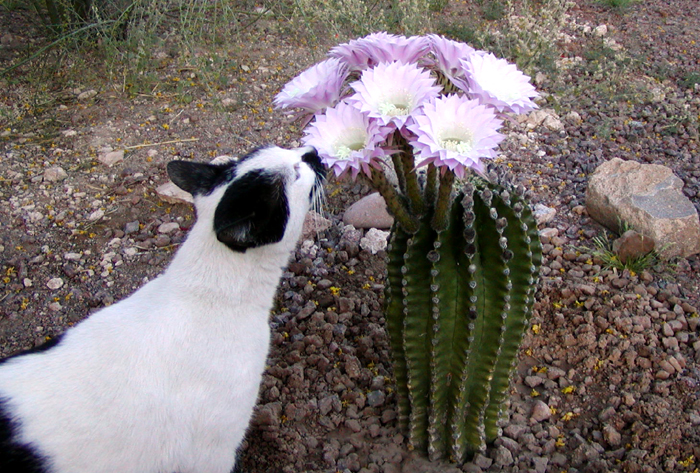 The South American Easter Lily Cactus has produced no less than three batches of 6-8 gorgeous pale pink cactus blossoms (so far). The scent is indescribable -- even Caliche had to stick his nose in it!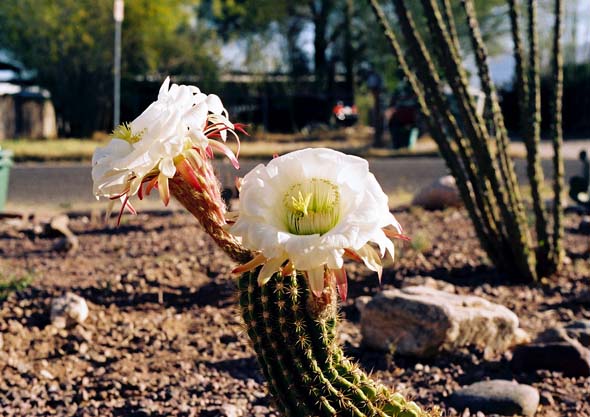 This unidentified trichocereus honored me with two flowers that opened and dusk and exuded the most delicate possible fragrance for one night only.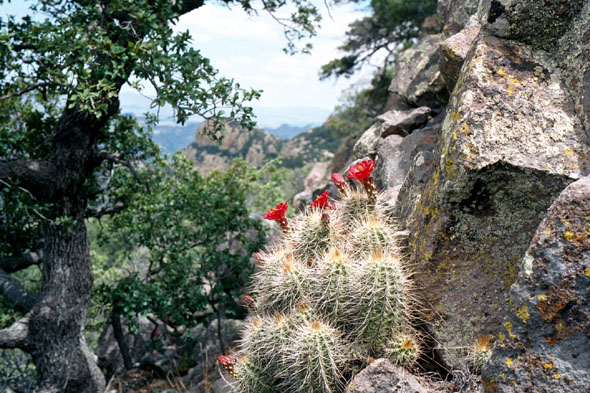 I spotted this extravagant claret cup cactus on the steep cliff near Atacosa Lookout.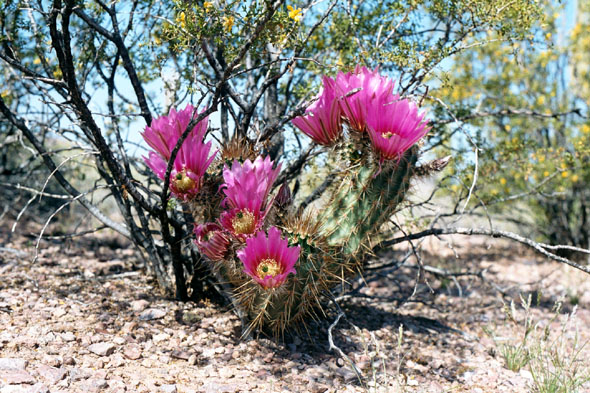 Strawberry hedgehog cactus in Alamo Canyon.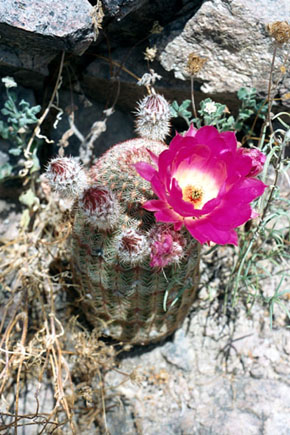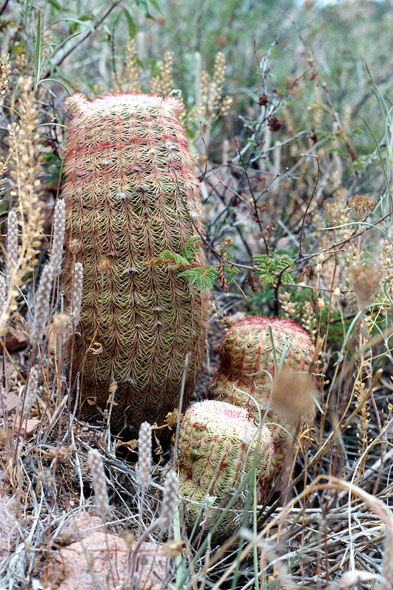 Pincushion in bloom on the Ruby Road. The colorful rainbow cactus are also common along the Ruby Road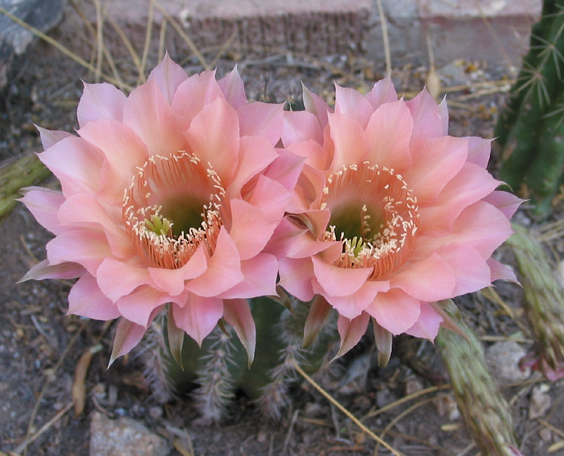 Another fabulous bouquet produced by South American cacti in my own backyard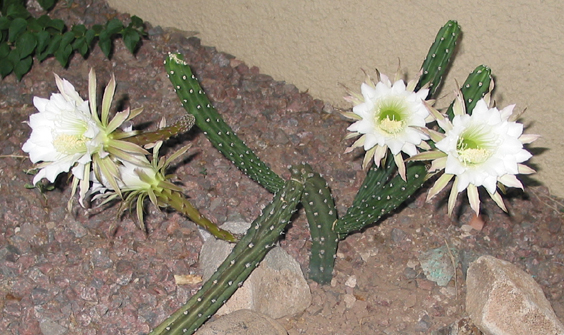 This night-blooming cactus surprised me with four hand-sized blossoms early one August morning.