Ski the Desert
March 19-20, 2006
The only thing I really miss about the north is cross-country skiing. When I lived in Kansas City, we used to fly into Minneapolis, rent a van and drive to Cable, Wisconsin, where there was reliable lake effect snow and 300 km of trails in the Chequamegon National Forest. Southern Arizona requires even more calculation.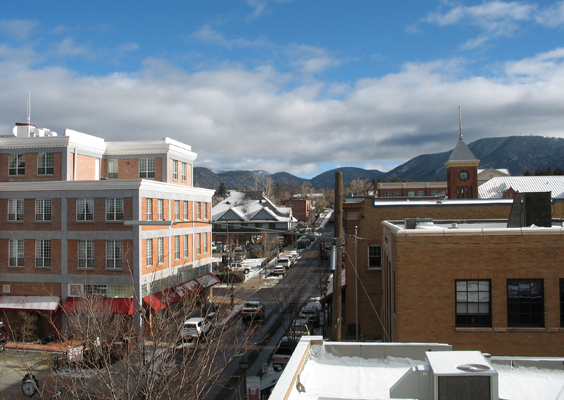 The only possibility is the weekend after a major snowstorm if there hasn't been a major thaw. In five years, that narrow window of opportunity has only opened one time. March 11-12, Flagstaff received 45" of snow, and although the temps crossed the 50 degree mark the following week, reports indicated that there was still plenty of snow on the ground. Working off the packing list from our foiled Christmas skiing trip, Dennis and I threw our gear in the truck and made a mad dash for Flagstaff. It was an act of faith, since we left Tucson in 65 degrees and bright sunshine.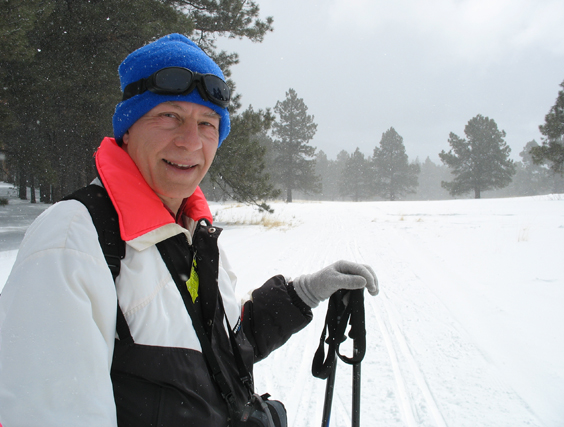 Of course we stayed at the Monte Vista, and even on the fourth floor it felt like the BNSF trains were passing right through the building. Snow was sparse until just a mile or so from the Nordic Ski Center 15 miles north of Flag. Still somewhat skeptical, we inquired about trail conditions, and learned to our delight that there was a solid 8" base with only a few bare spots. But when I asked about the wax of the day, the clerk gave me a blank look. It was only after we hauled my 20-year-old wooden skis out of the truck that I realized that everyone else was clad in lycra from head to toe and renting high performance waxless racing skis.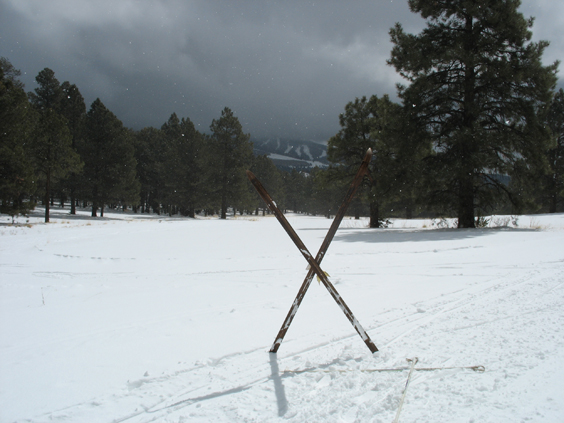 We easily left them in a trail of powder. Move over, Lycra Boy! For our first run, we tackled the longest and steepest trail (which was neither by Quebec or Vermont standards).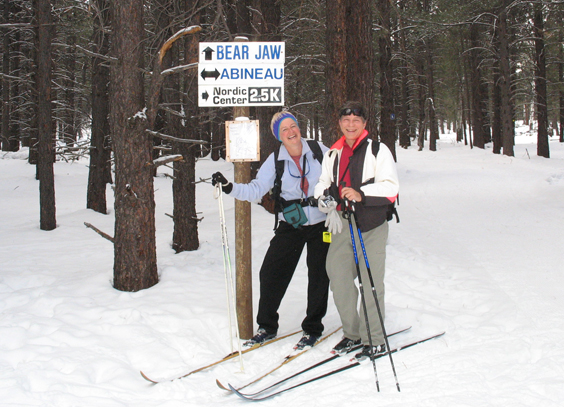 The trail climbs 1000 feet to a clearing overlooking the Snow Bowl. We saw elk tracks just before the snow started coming down hard. So we hunkered down, ate our Cliff bars, and waited for the black cloud to lift just enough so we could catch a glimpse of the opposite slope.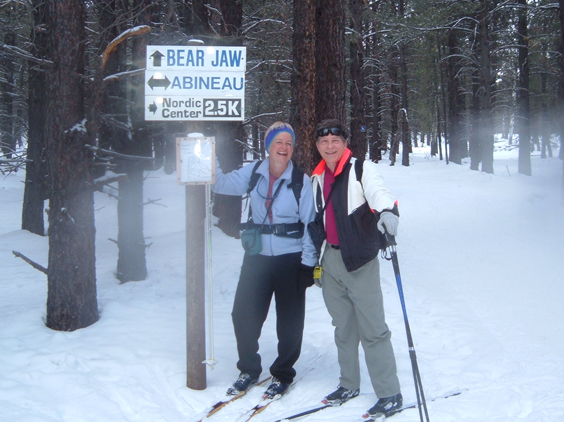 What's the difference between these two photos? The second photo was taken right after we retrieved Dennis' camera from a snow bank!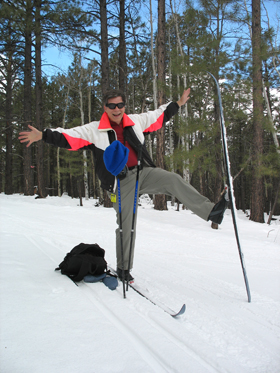 I guess you could say it was all downhill from there. We went on to ski virtually their entire network.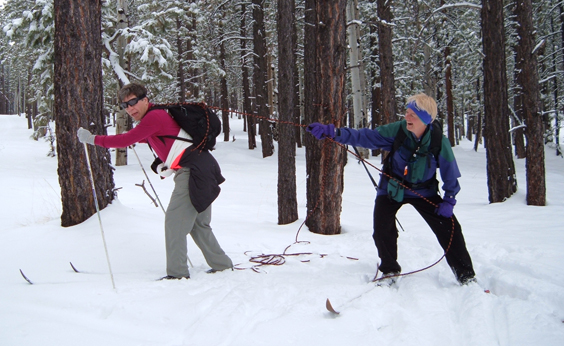 We sort of forgot that we were at 9000 feet, are in our mid-50s, and hadn't skied that much in years.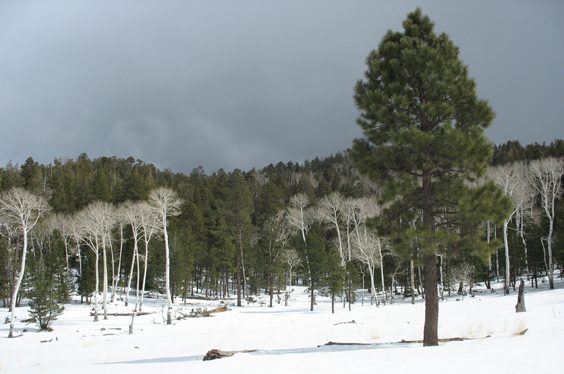 That night we never heard the trains, and the Nordic Ski Center got another five inches of snow.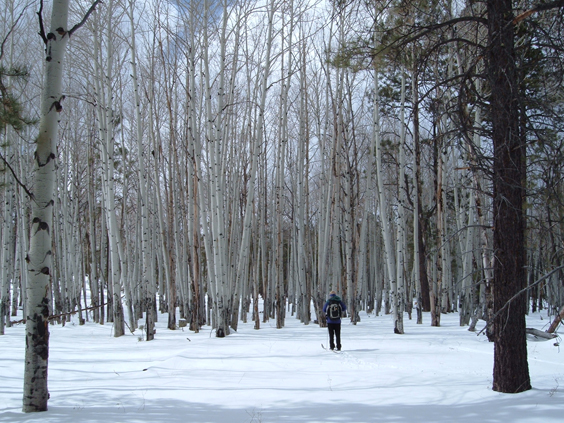 Monday morning's conditions were remarkable -- as good as it gets.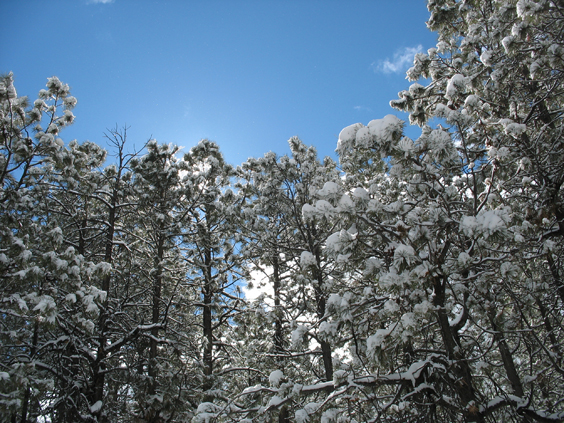 We floated on a carpet of fresh powder until it was noon and time to turn the Taco Ma back toward the sun.