Getting to the Points
Remote Grand Canyon North Rim Vistas
September 5-10, 2019
We've spent just enough time on the north rim of the Grand Canyon to be very curious about what other delights might await us on the South Rim's less popular but equally spectacular twin. It's a LONG drive: eight hours from Tucson according to Google Maps, but longer than that if you're driving an overloaded camper, poking along on secondary roads and stopping often for coffee or sightseeing. We broke the trip up by stretching it out over two days and researched options for appealing high-elevation camping along the way.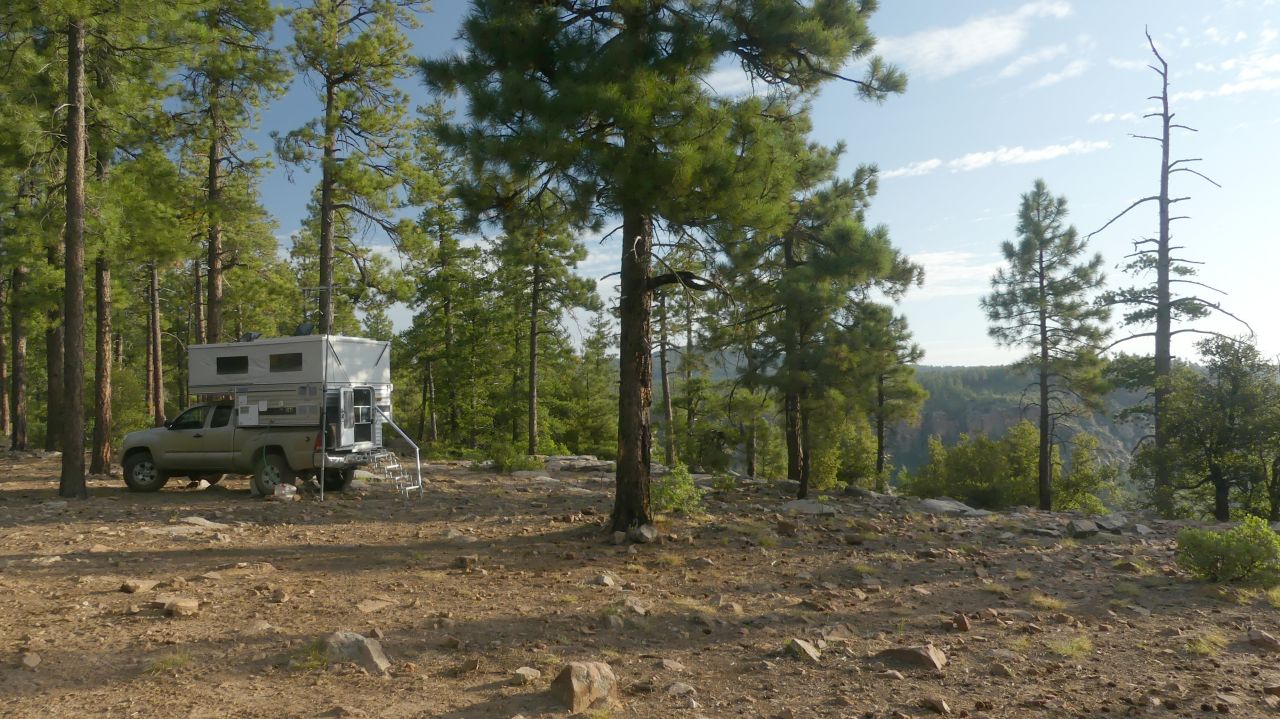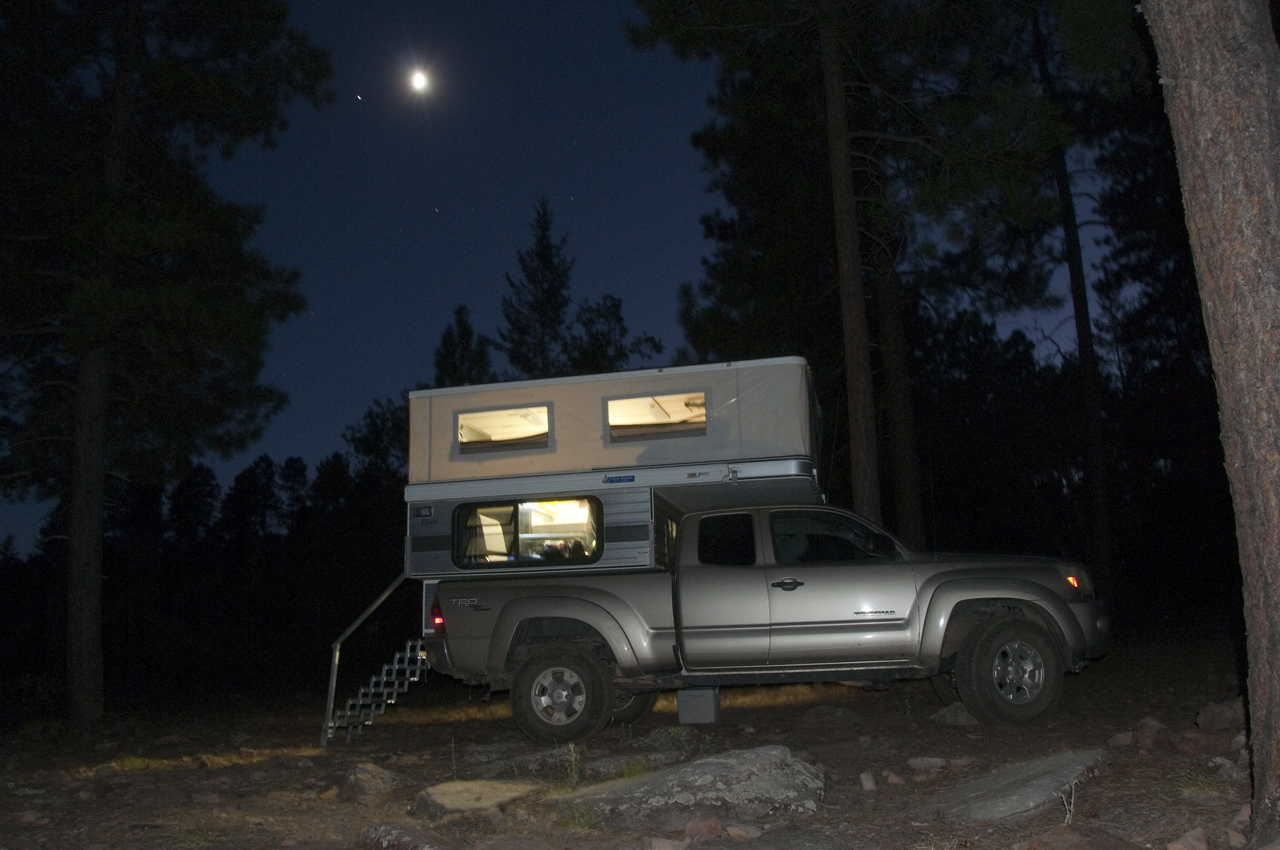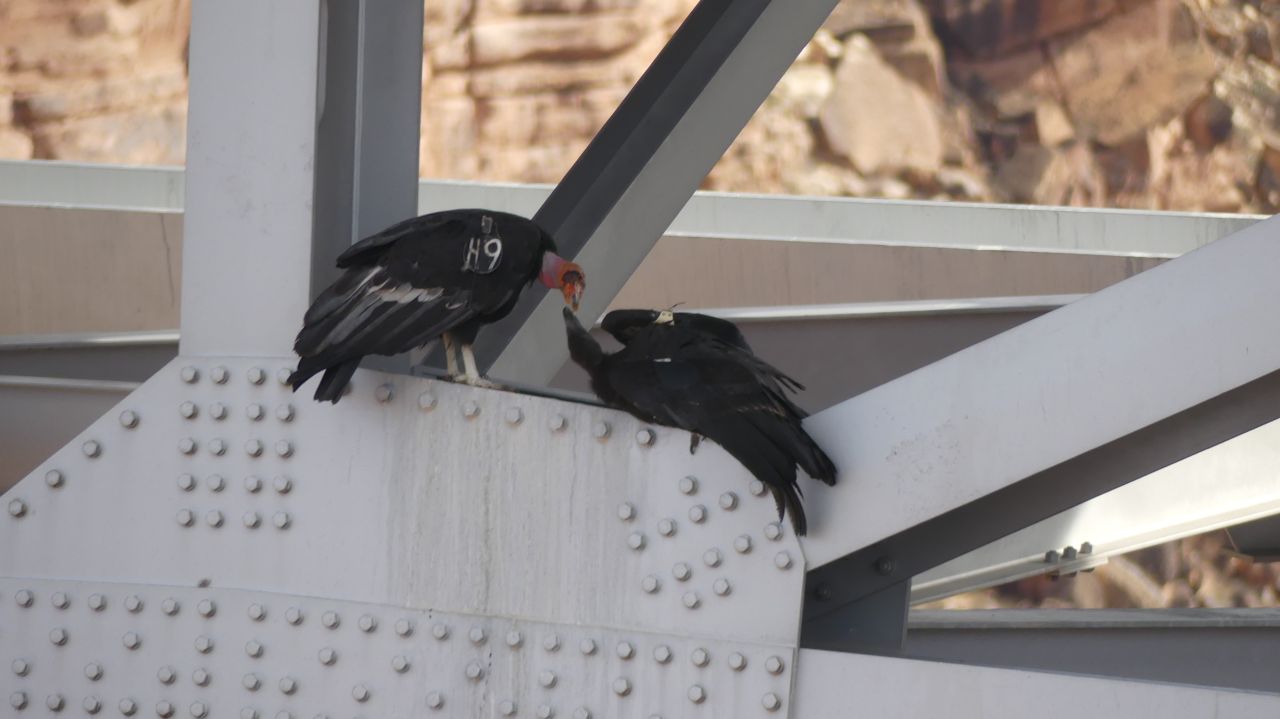 Our first night on the North Rim was at Marble Viewpoint. What an amazing place! And we were lucky to have it all to ourselves.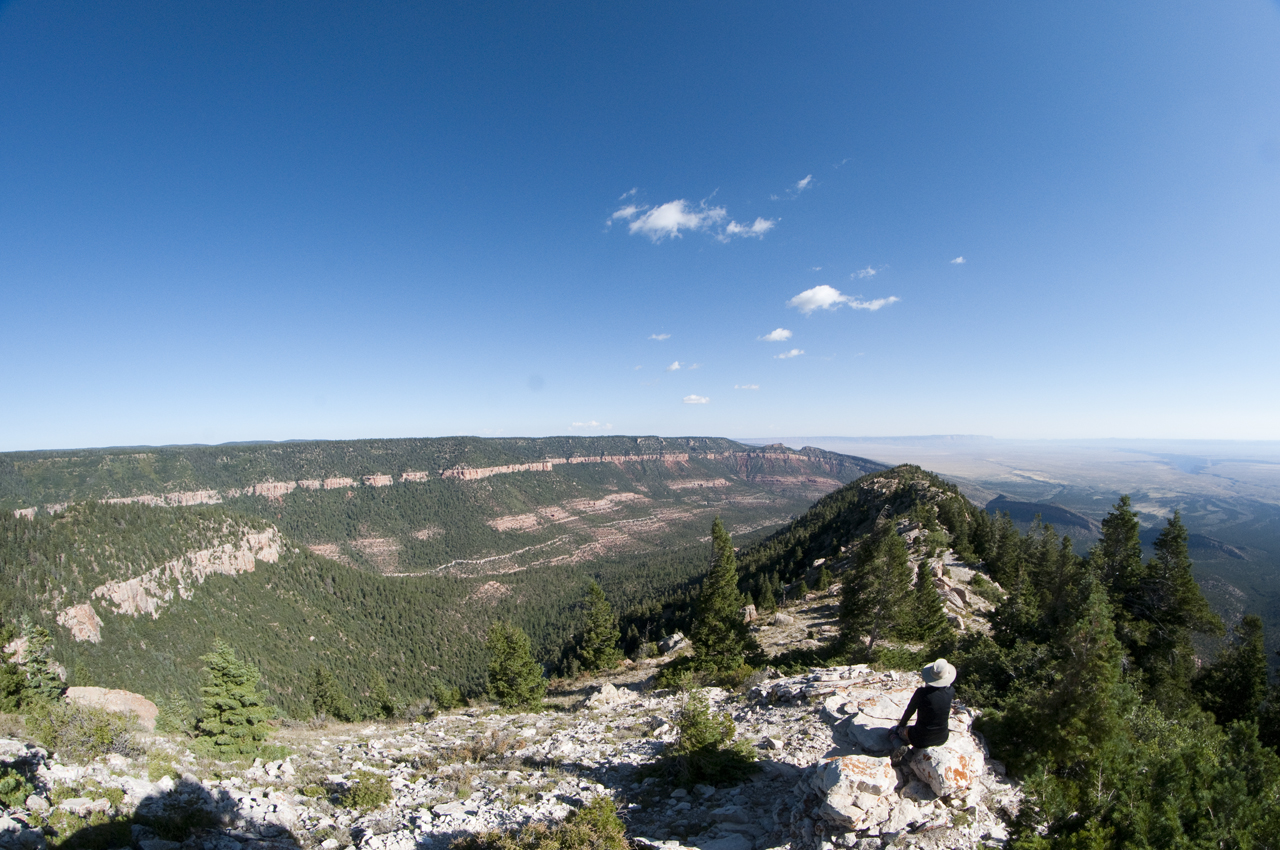 Scroll for a panorama of Marble Viewpoint.