White Mountains and the Mogollon Rim
August 6 to August 19, 2020
In the summer of 2020, Arizona was hit by a triple whammy:
· a deadly pandemic, rendered particularly severe in Arizona by a sluggish response from our Republican governor
· the Bighorn Fire, which tore through the Catalina Mountains and left them closed to hiking and camping until November 1
· last but certainly not least, a near-total failure of the monsoon, for the first time in my memory, coupled with sustained record-breaking heat
We stayed home just long enough to clean up, fix up and restock from our previous trip and then headed north once again, with no particular destination in mind.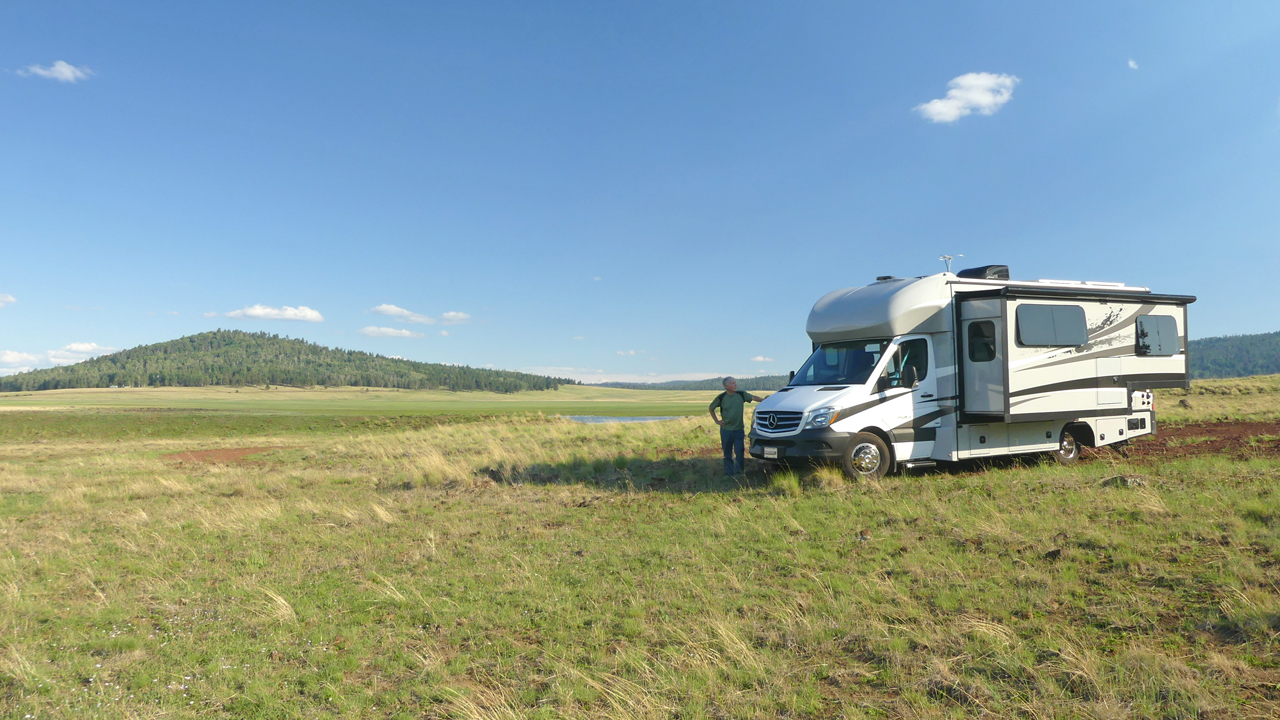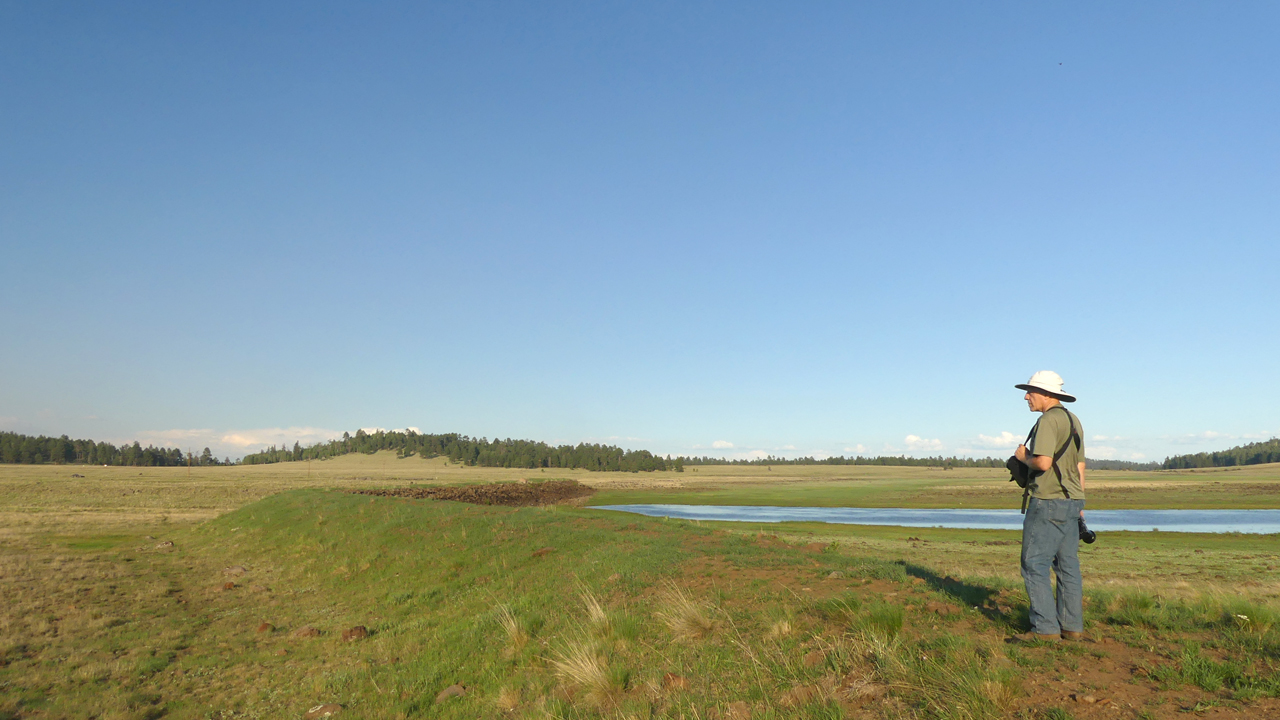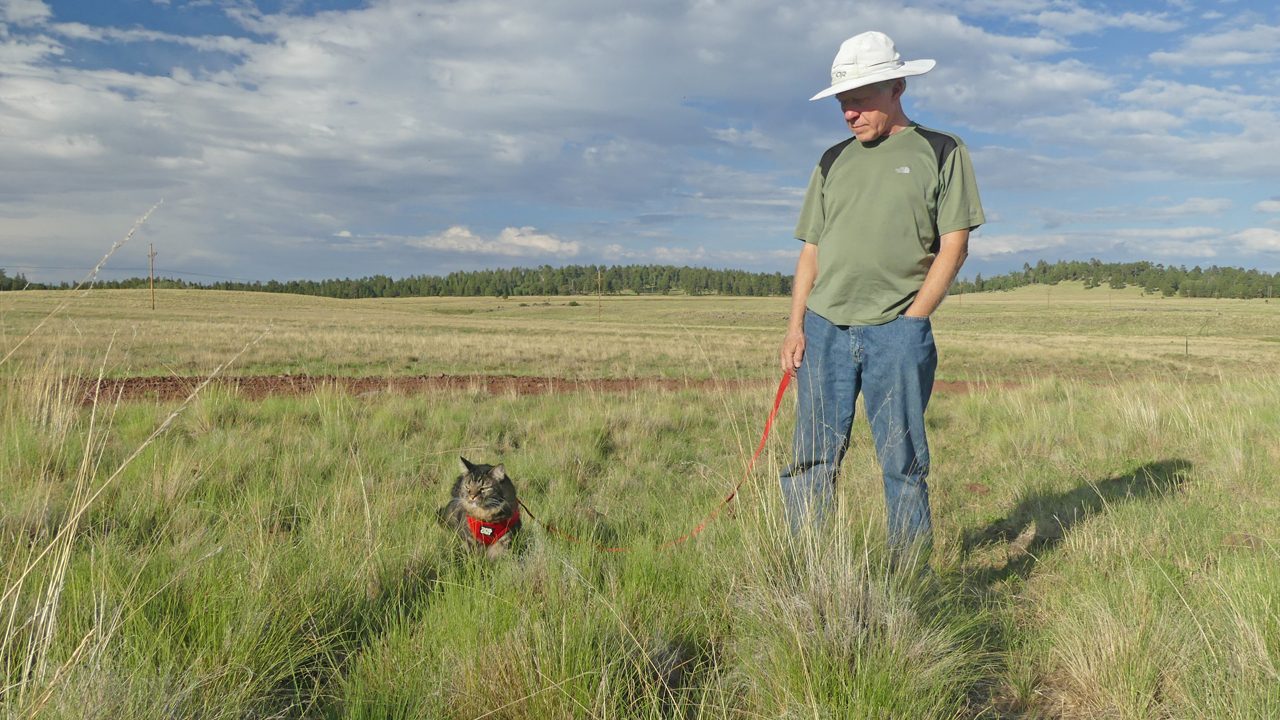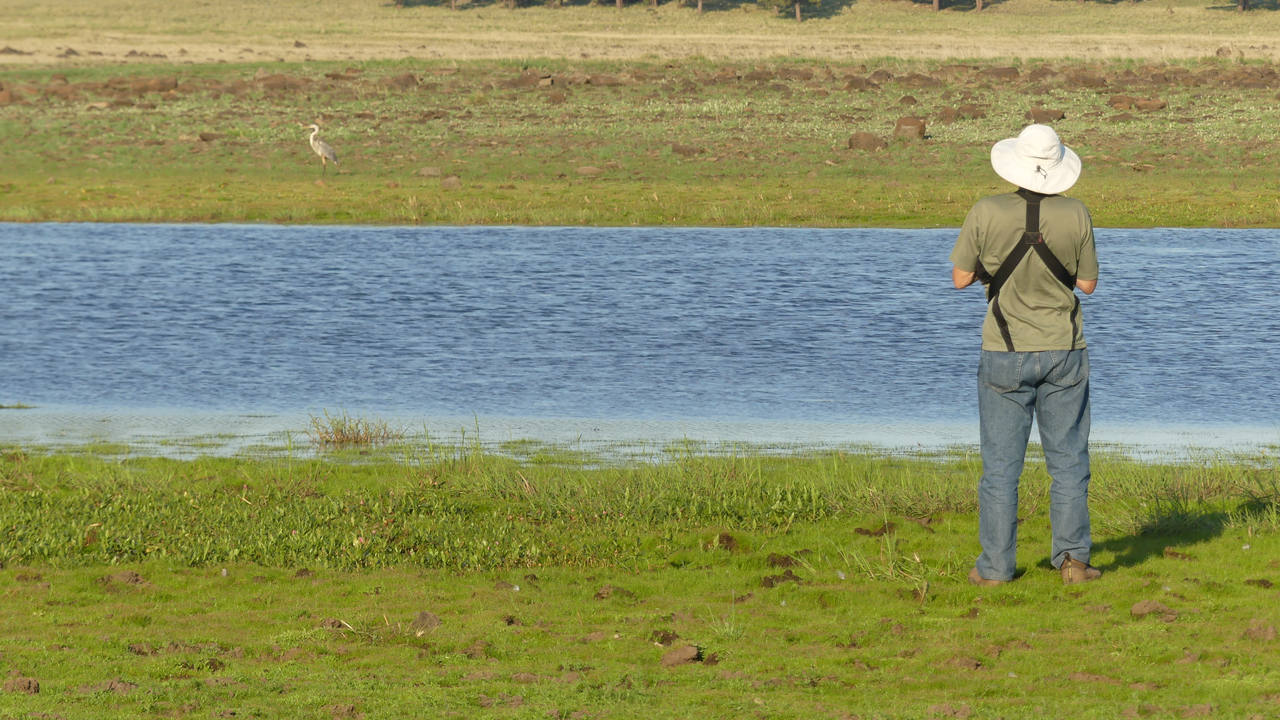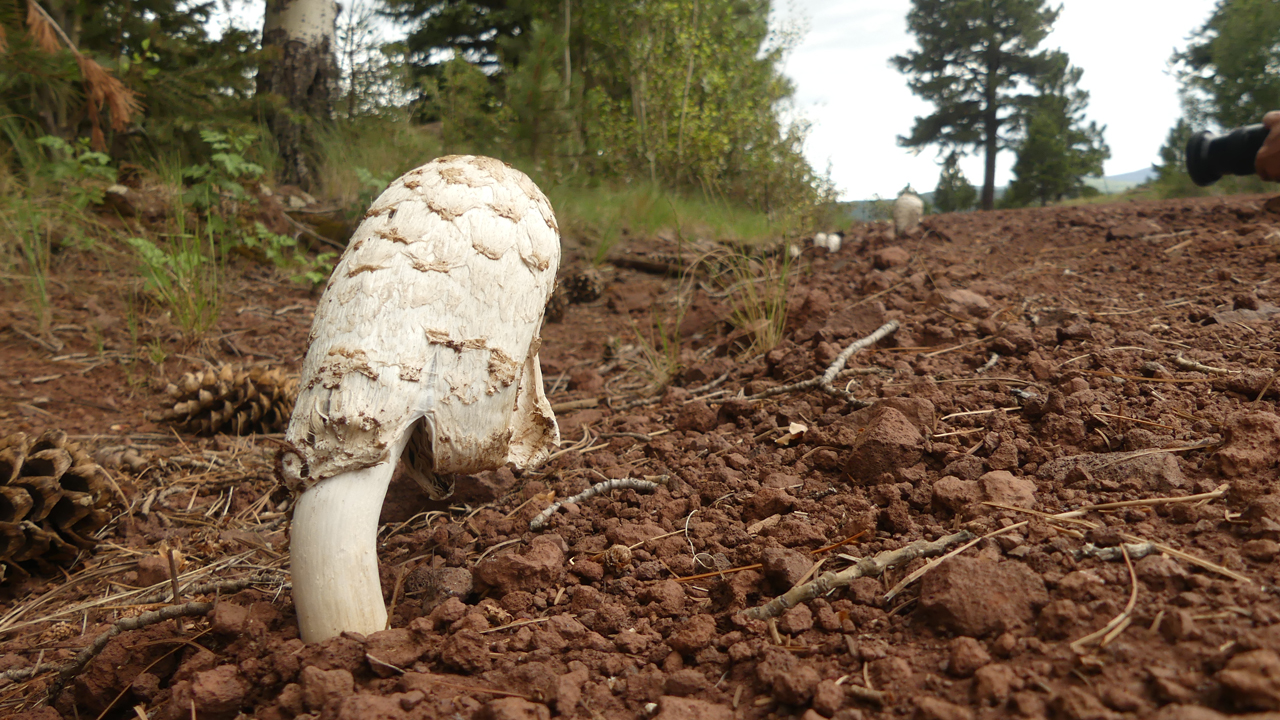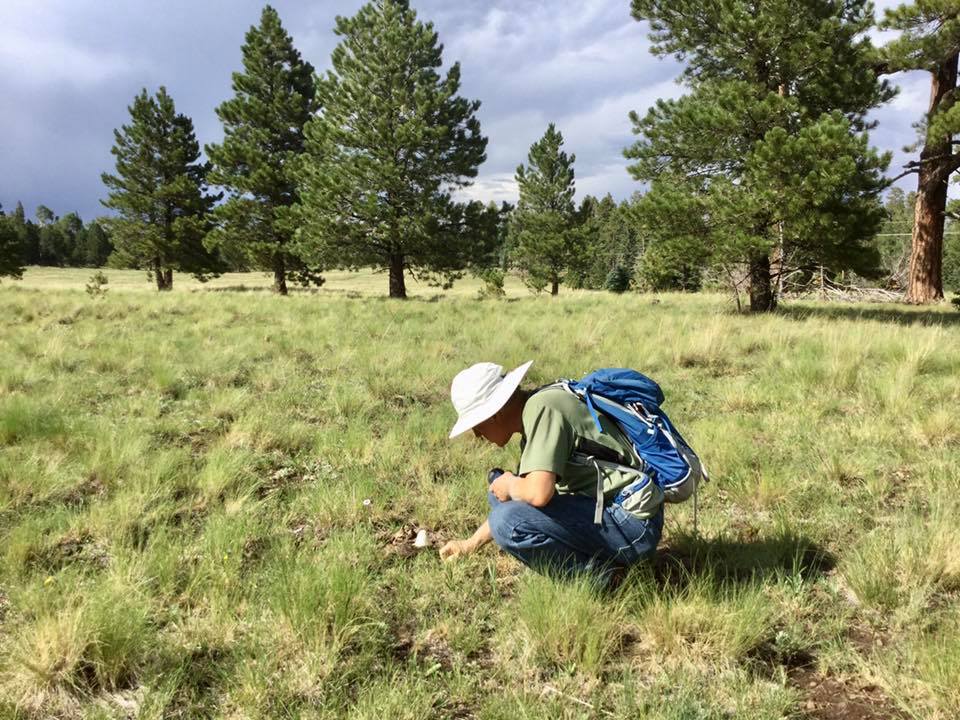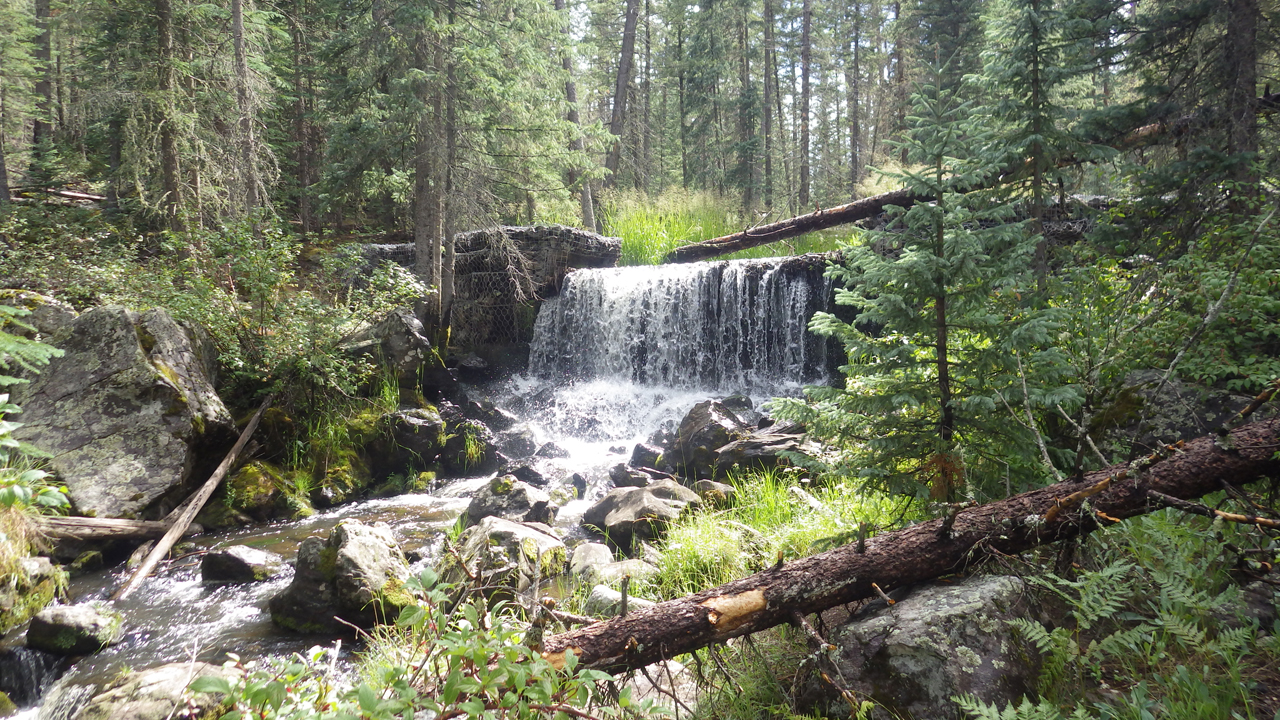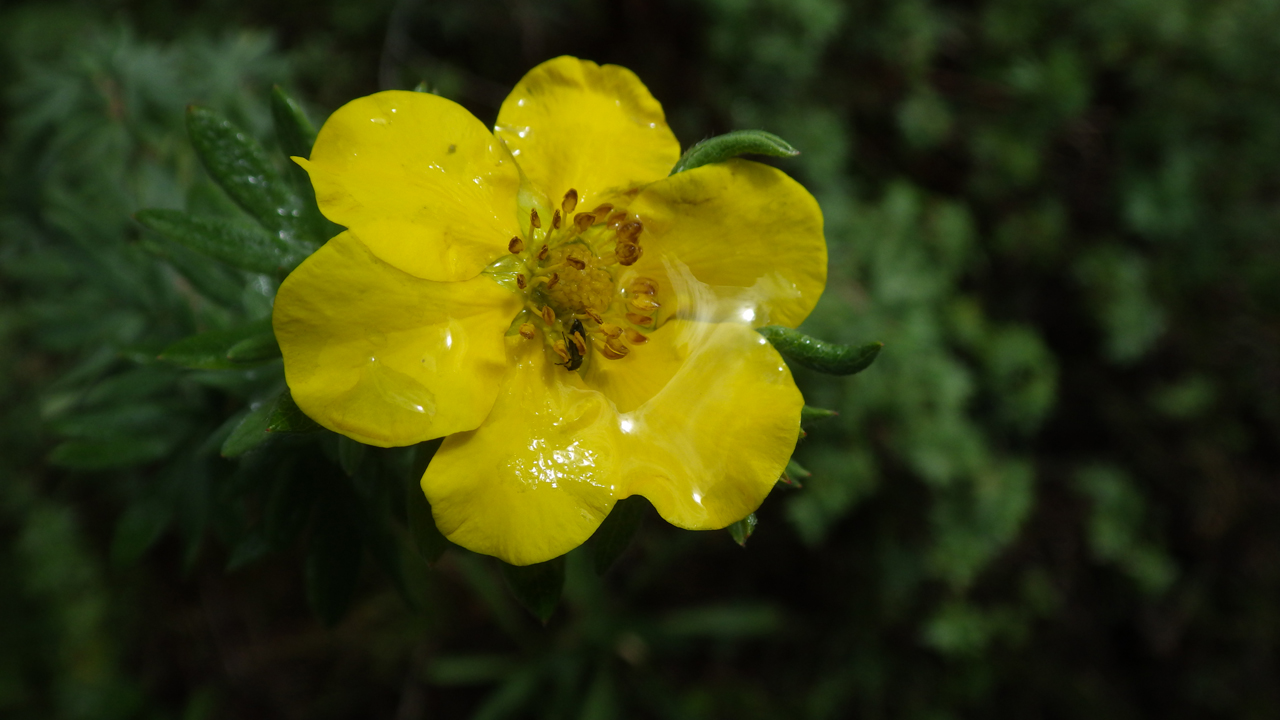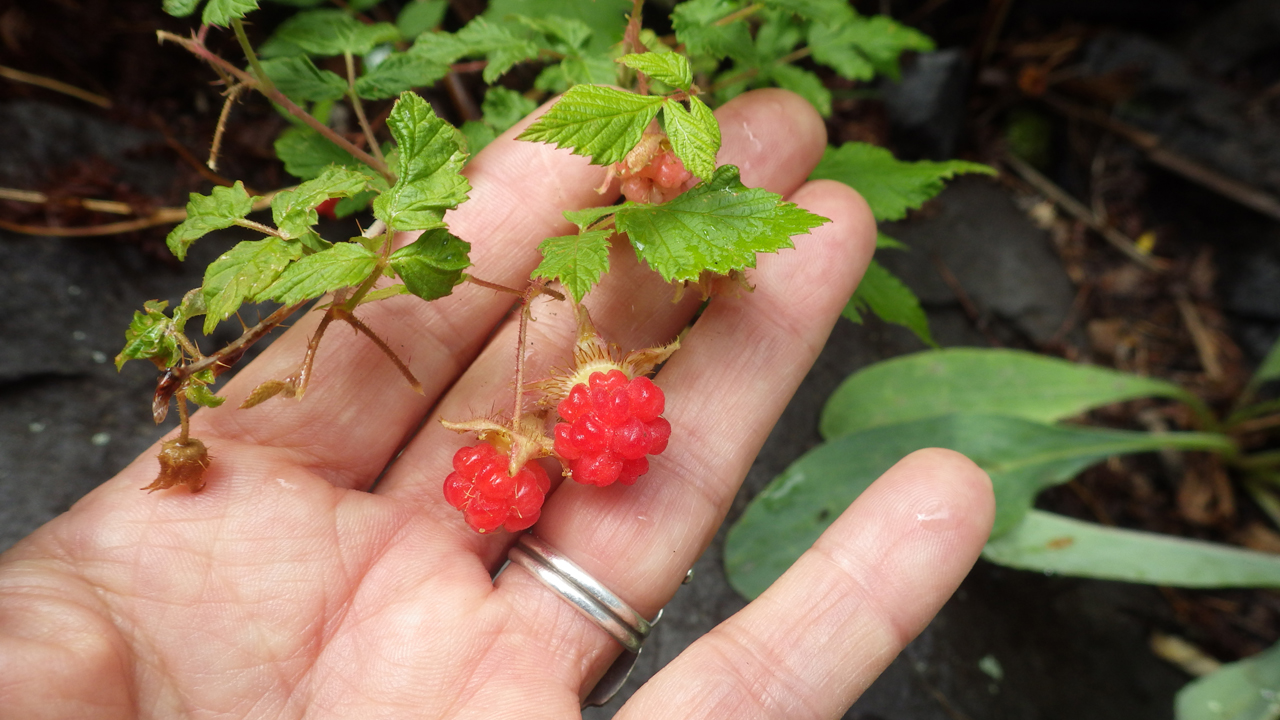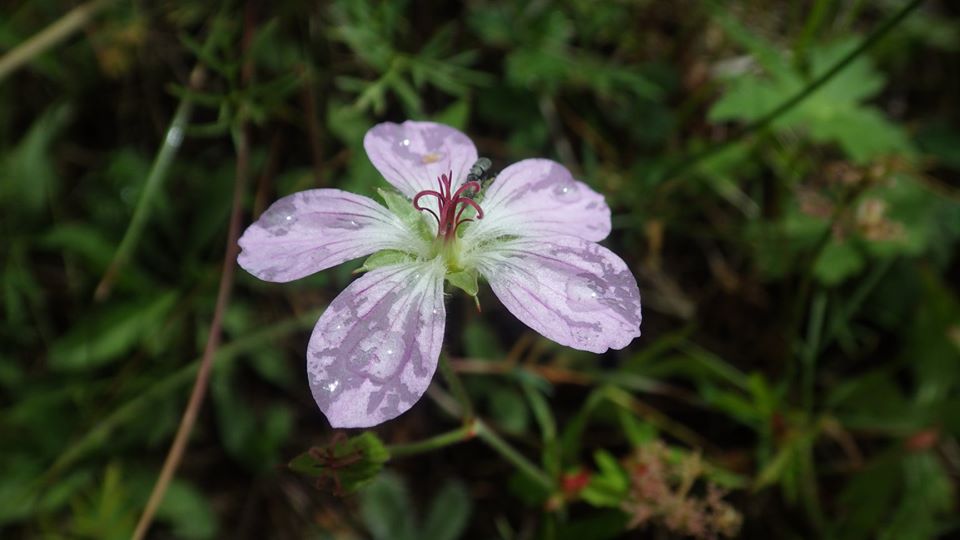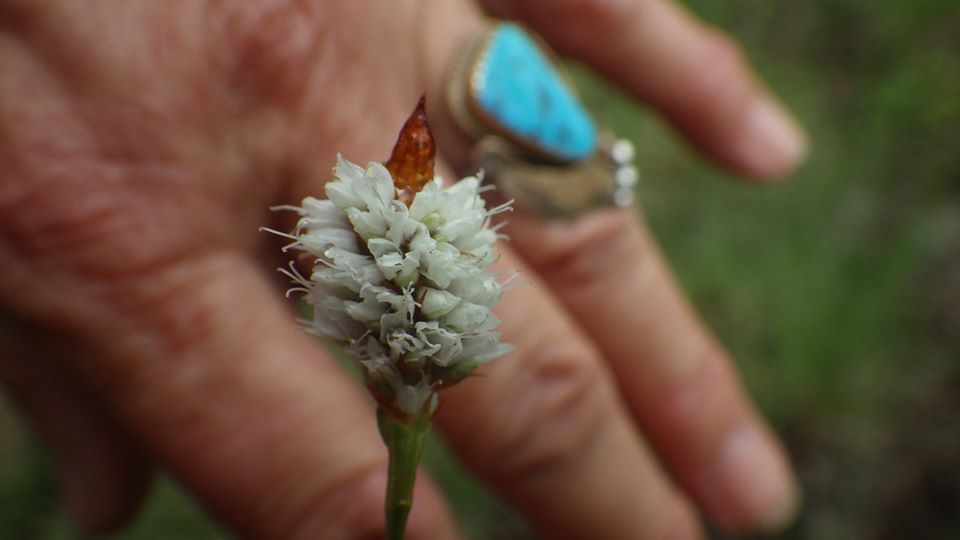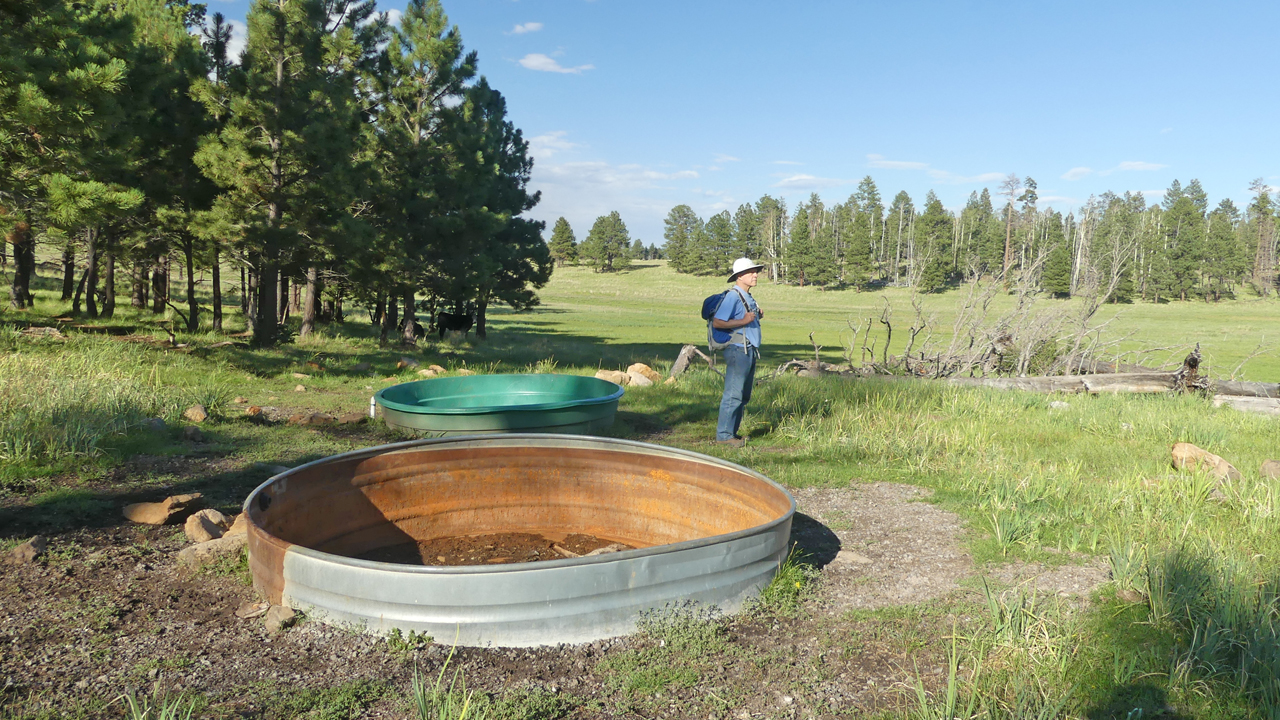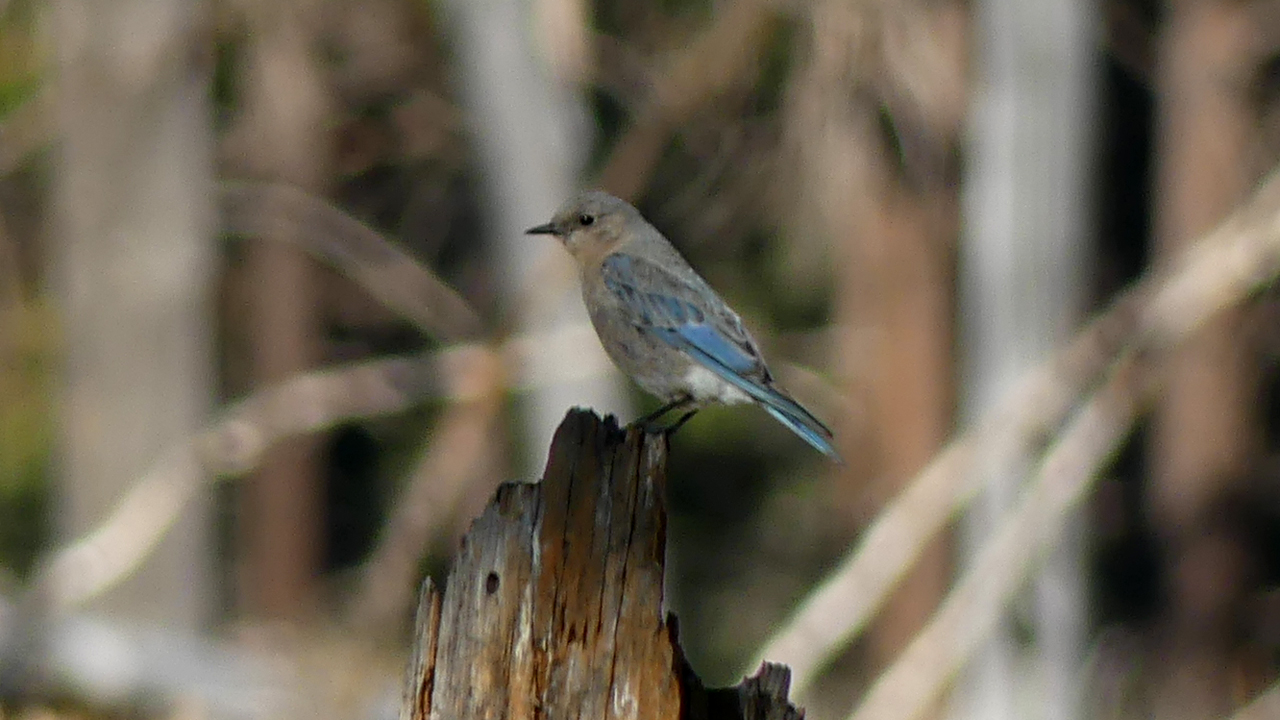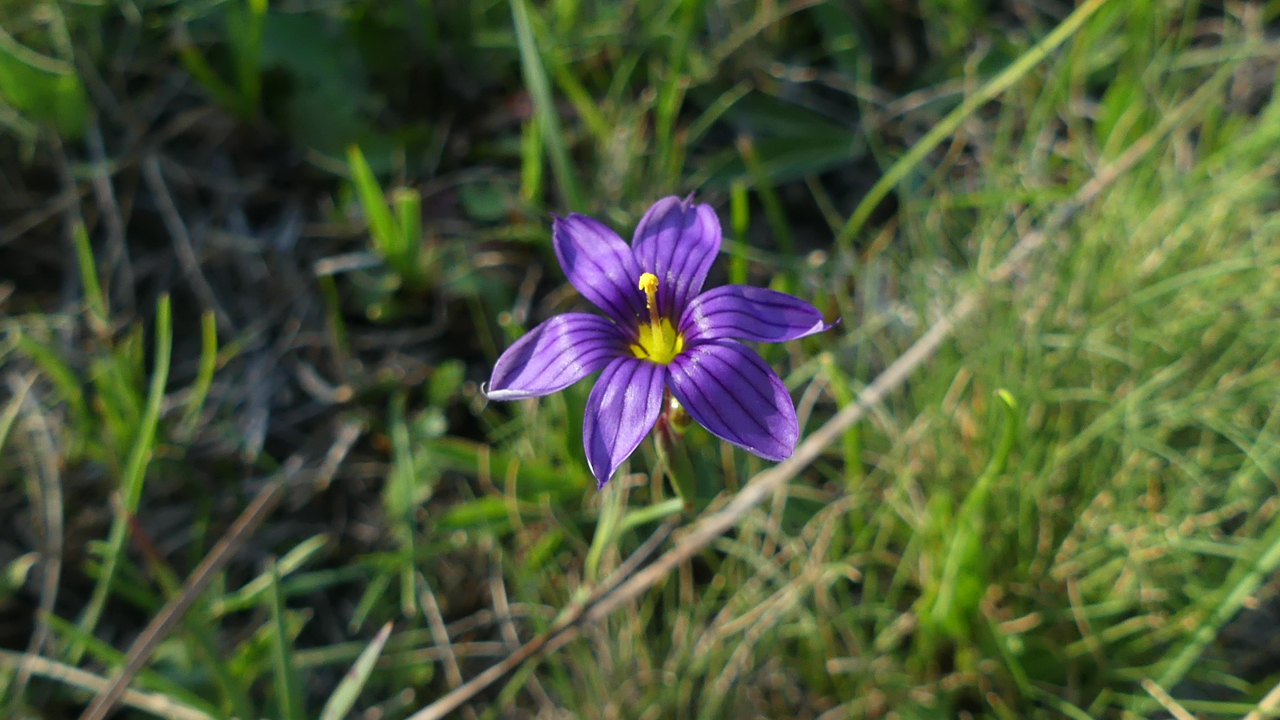 East Baldy Trail
As much as I have come to love our off-trail adventures, I have to admit the Very Popular Trail lived up to its reputation. Cushy packed earth tread, moderate grade, spectacular rock formations and jaw-dropping views.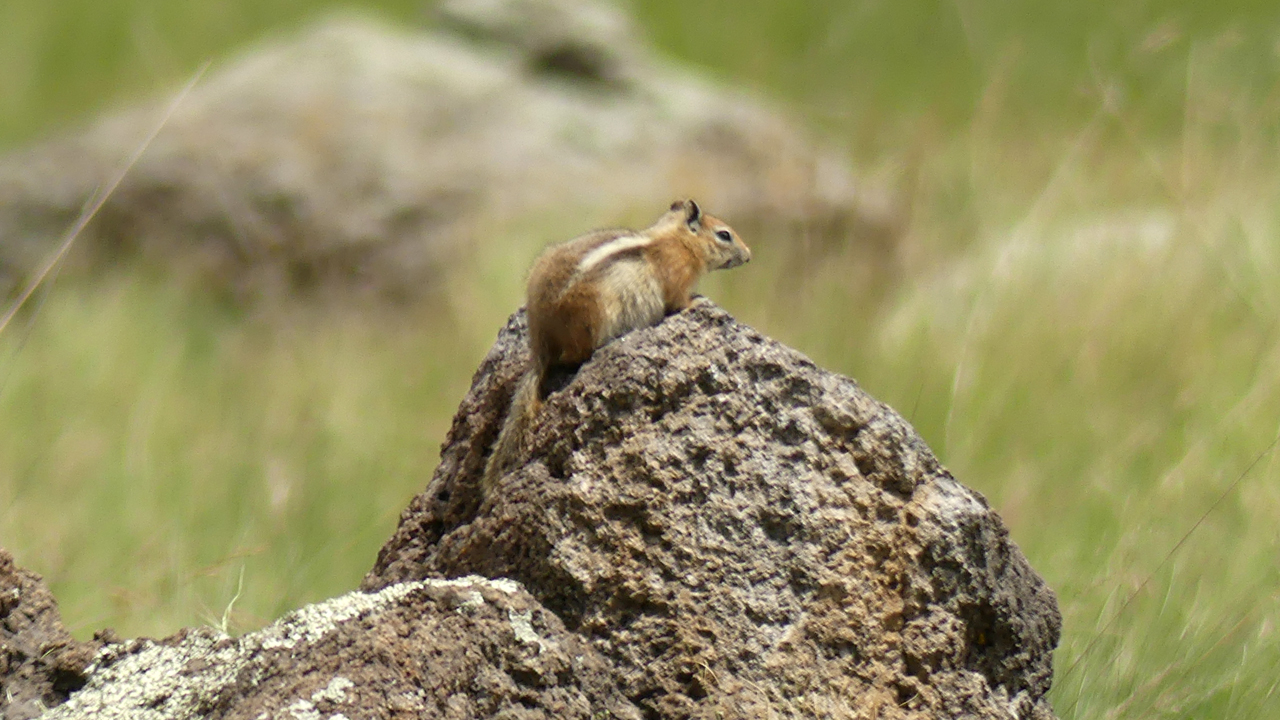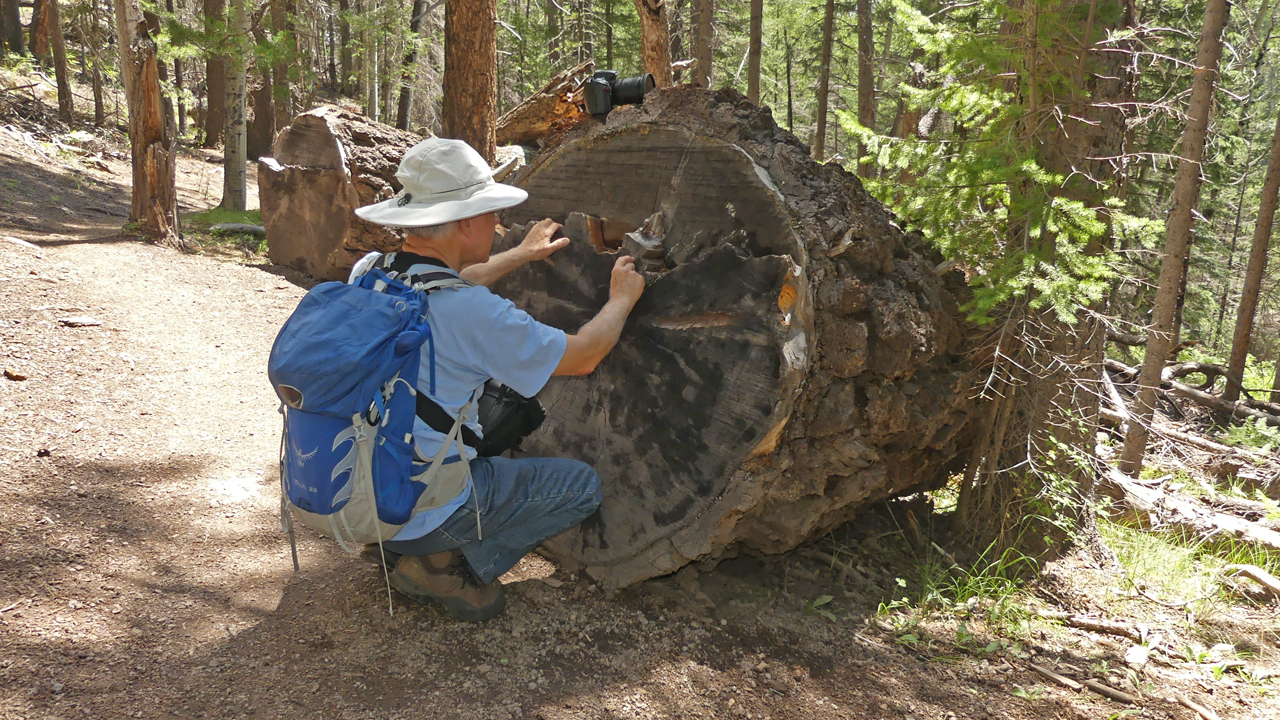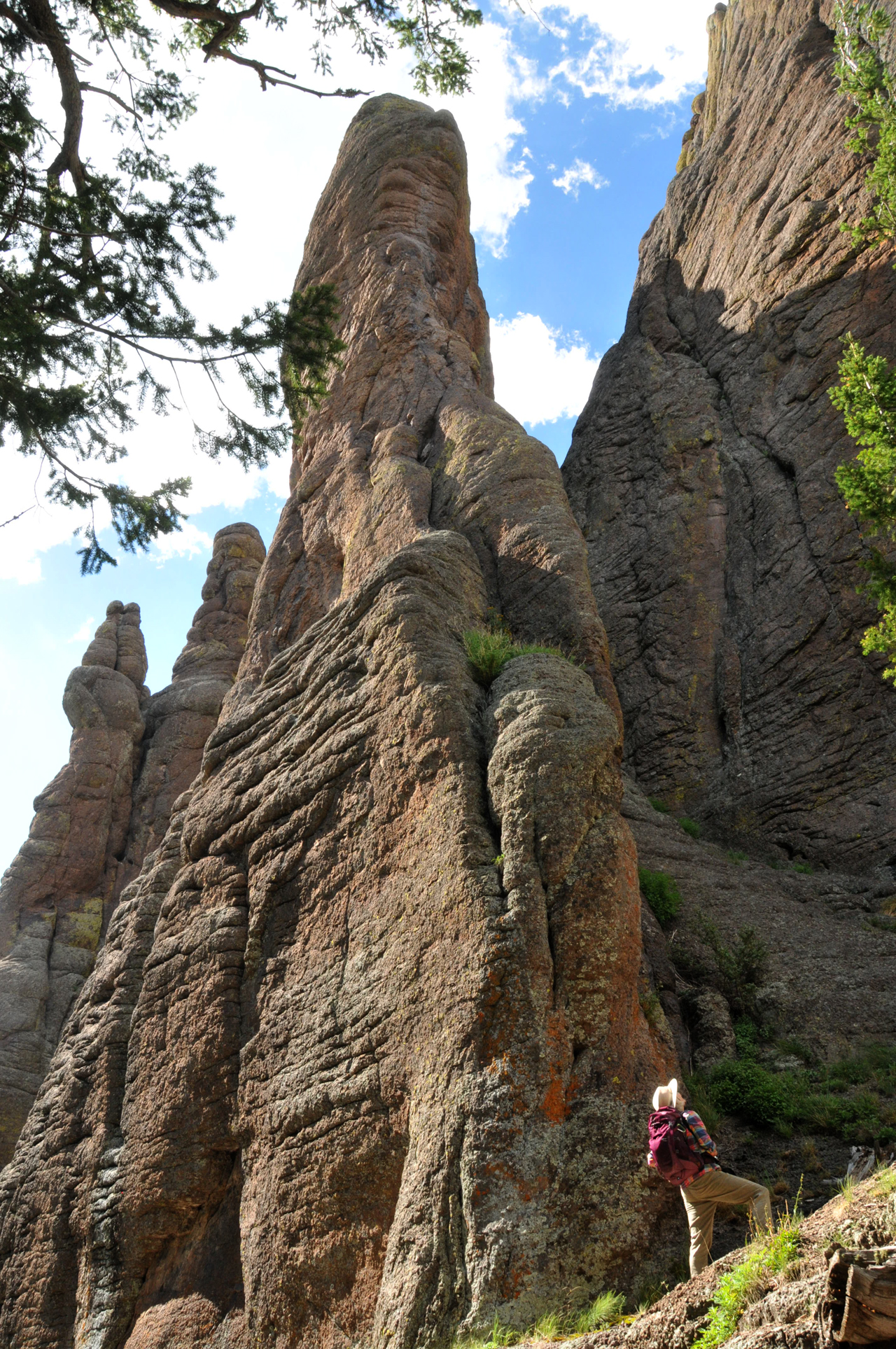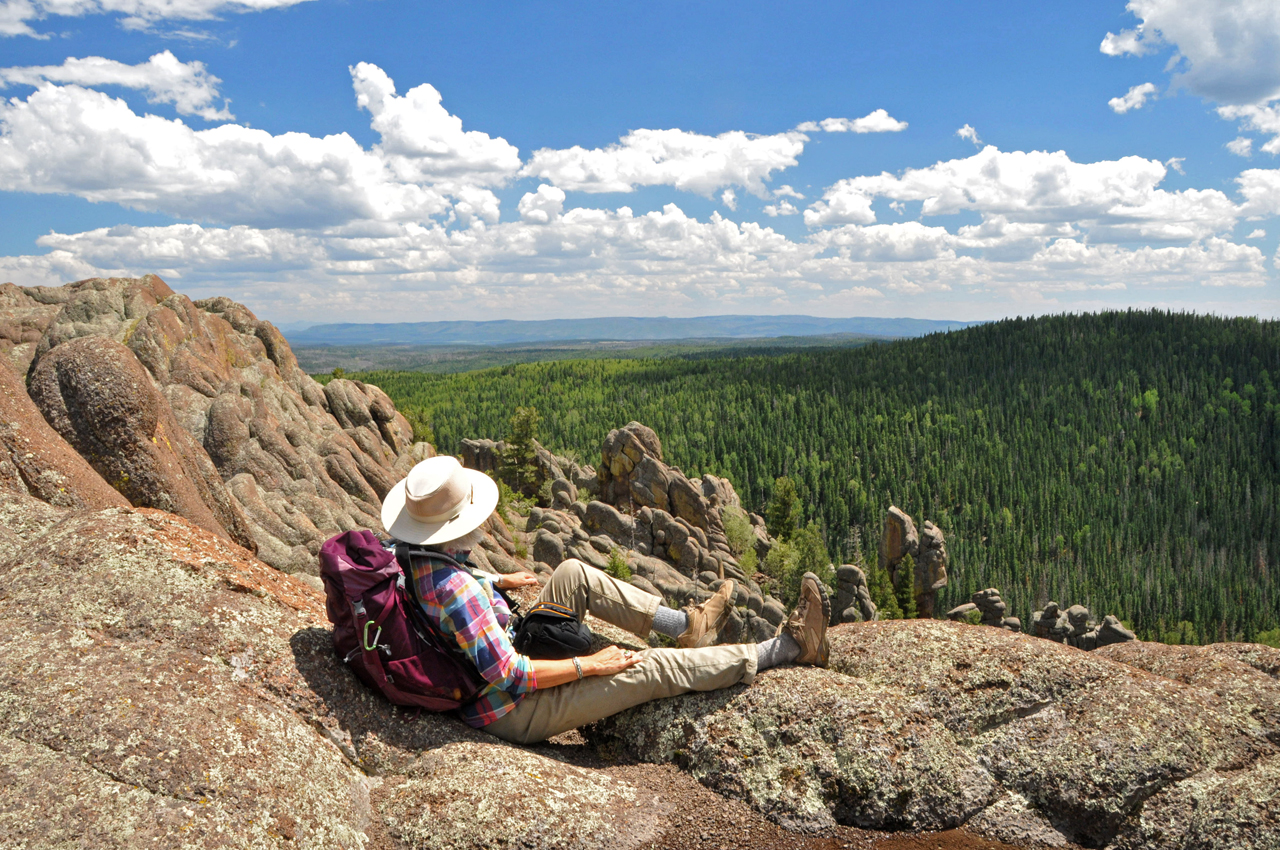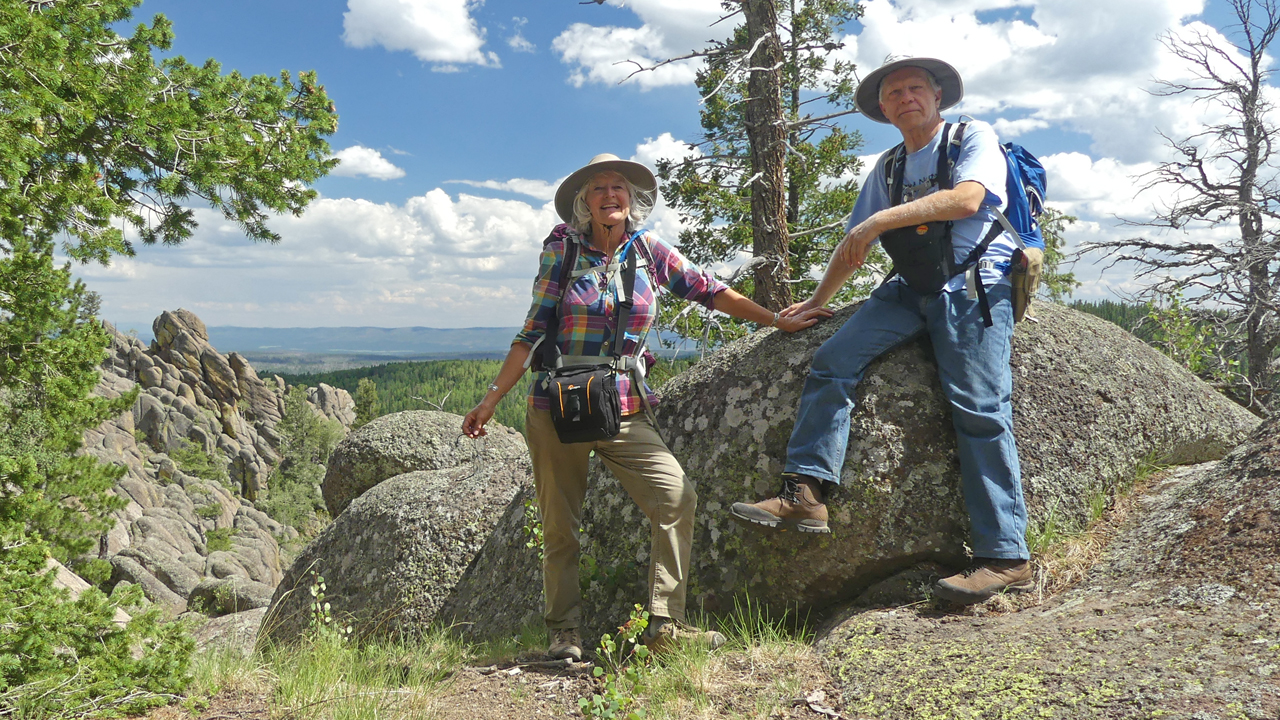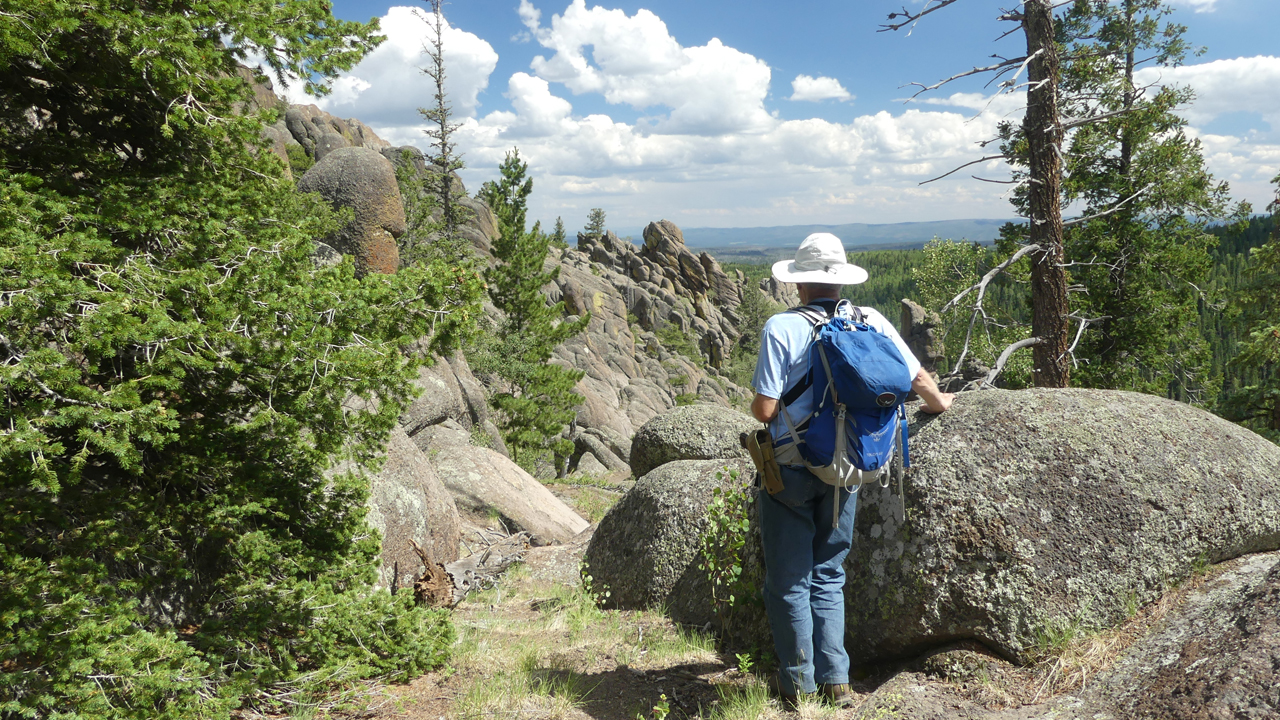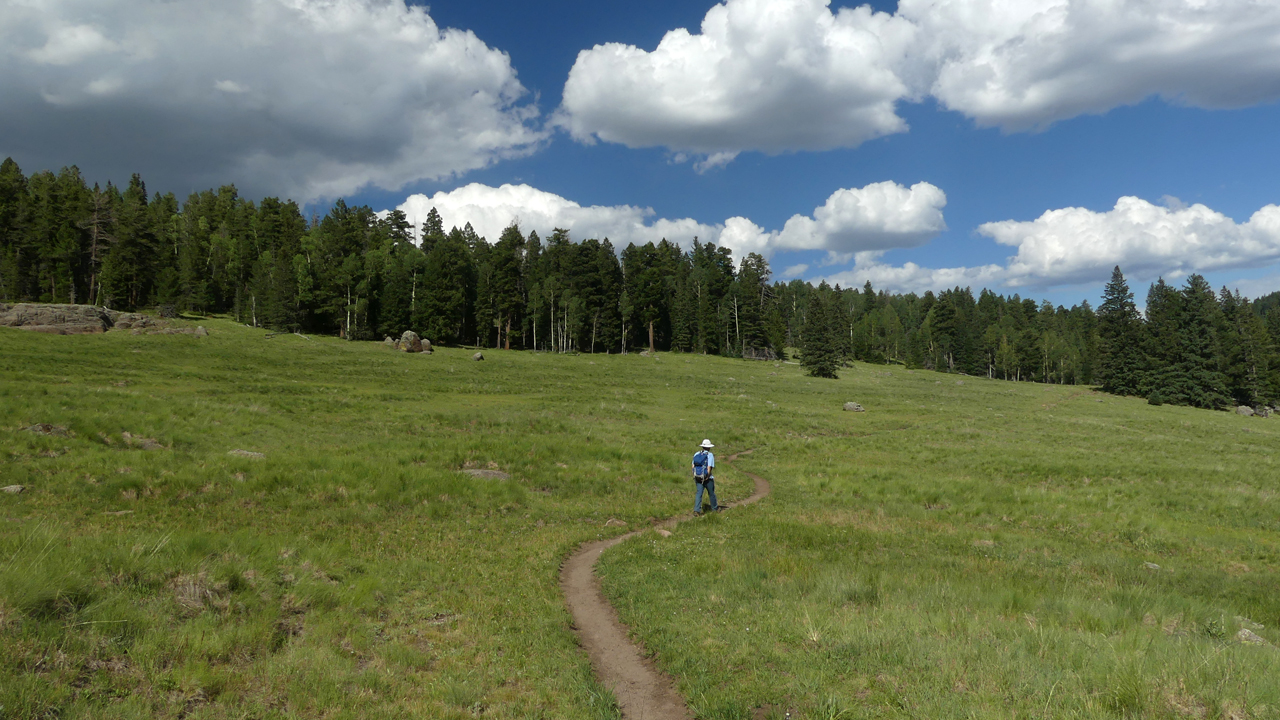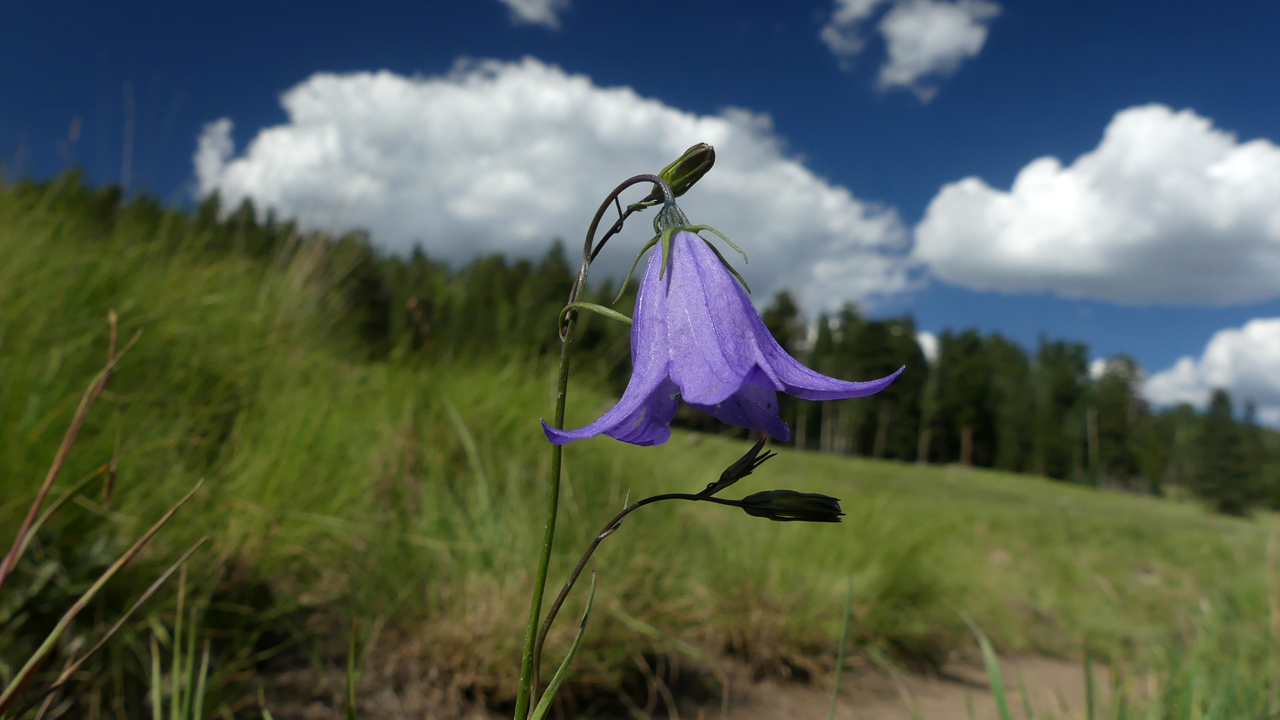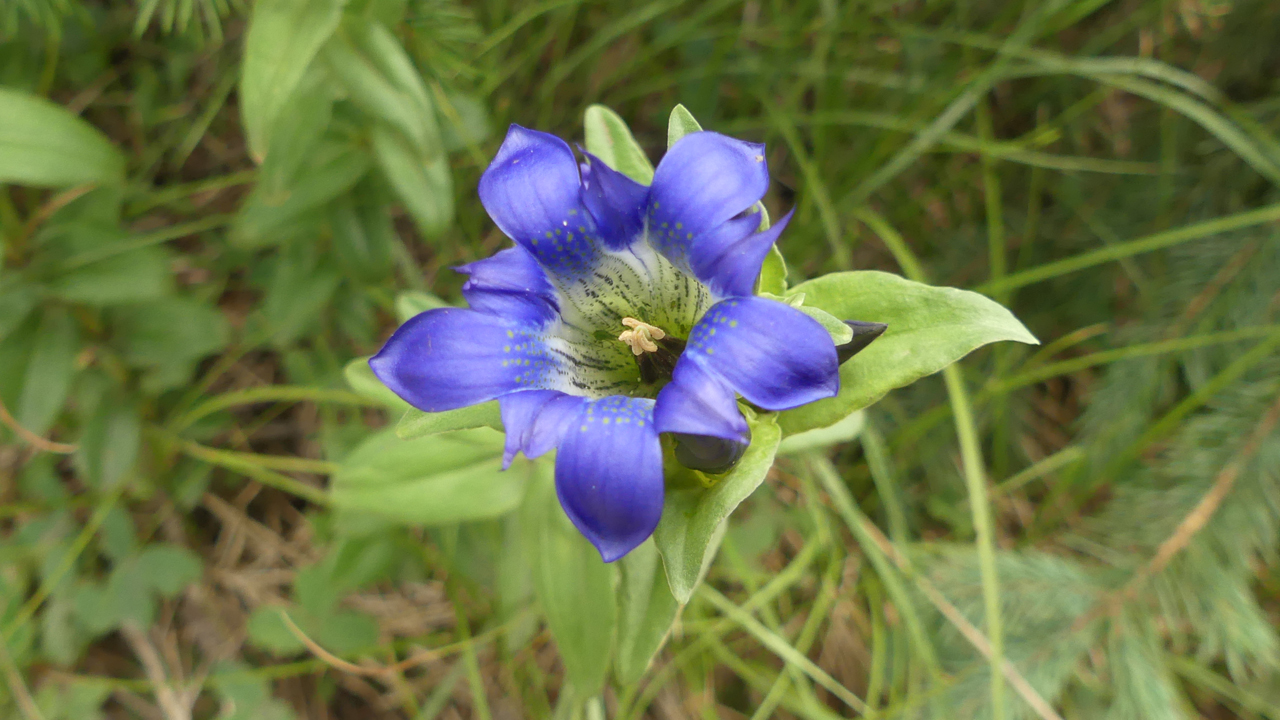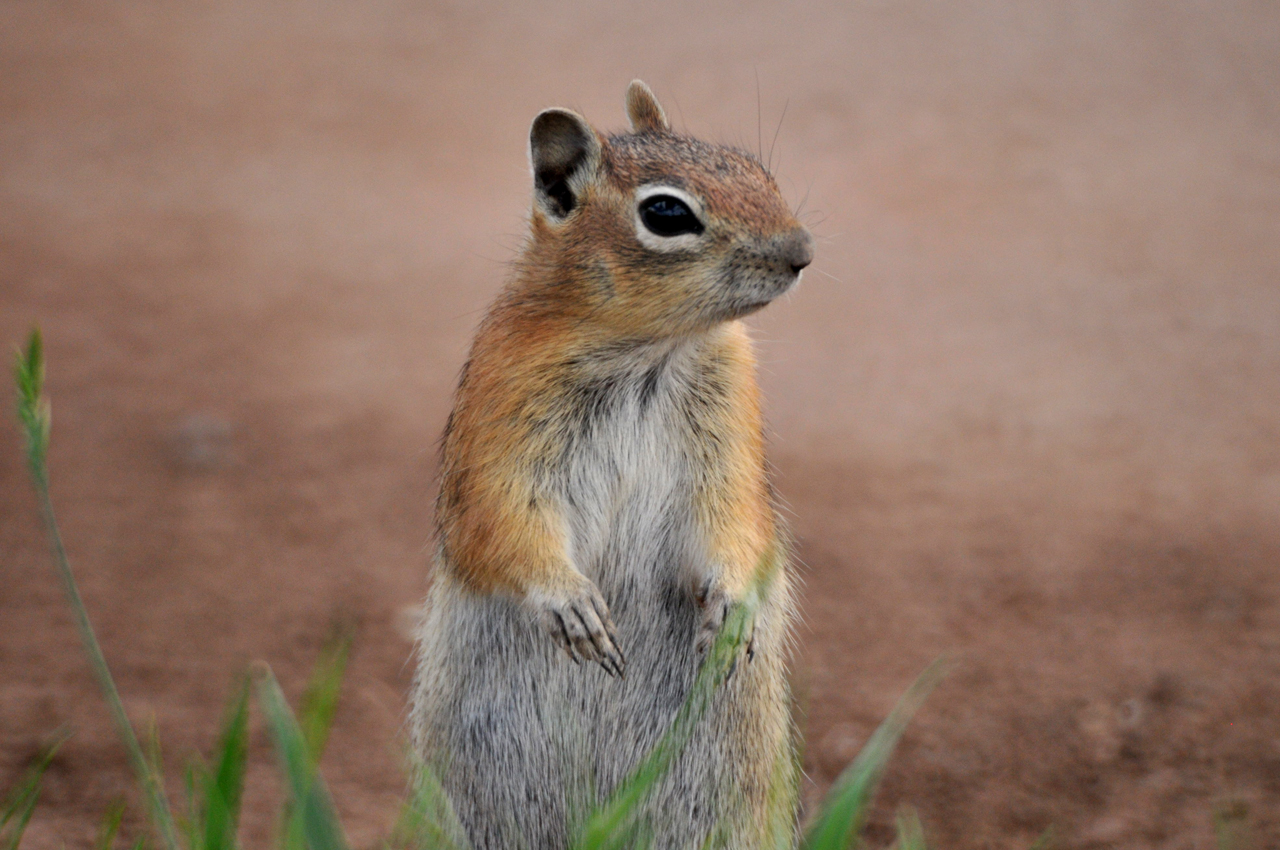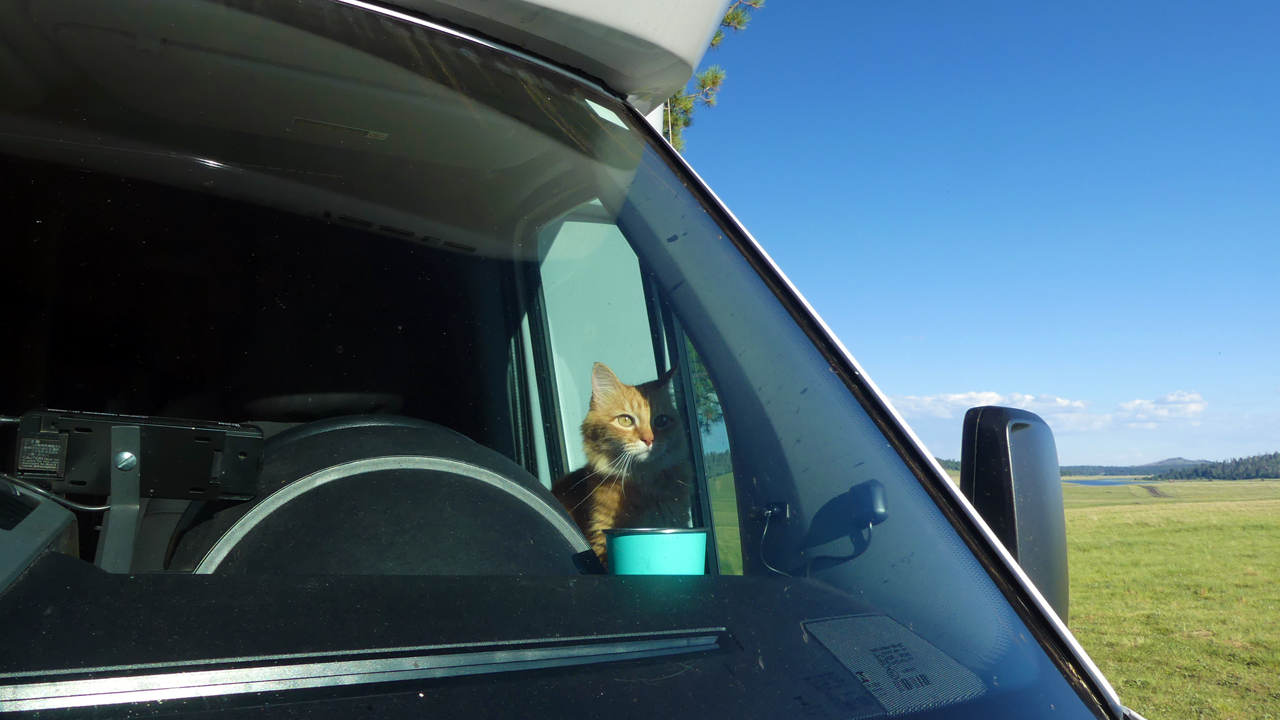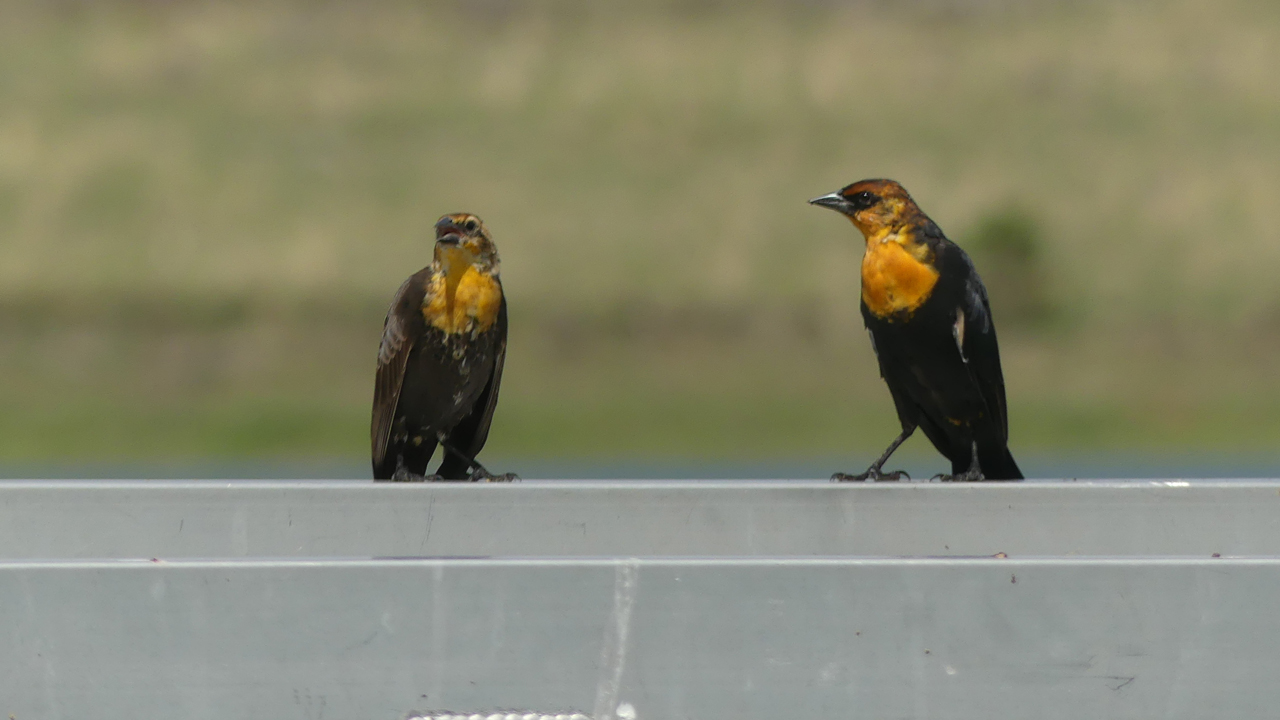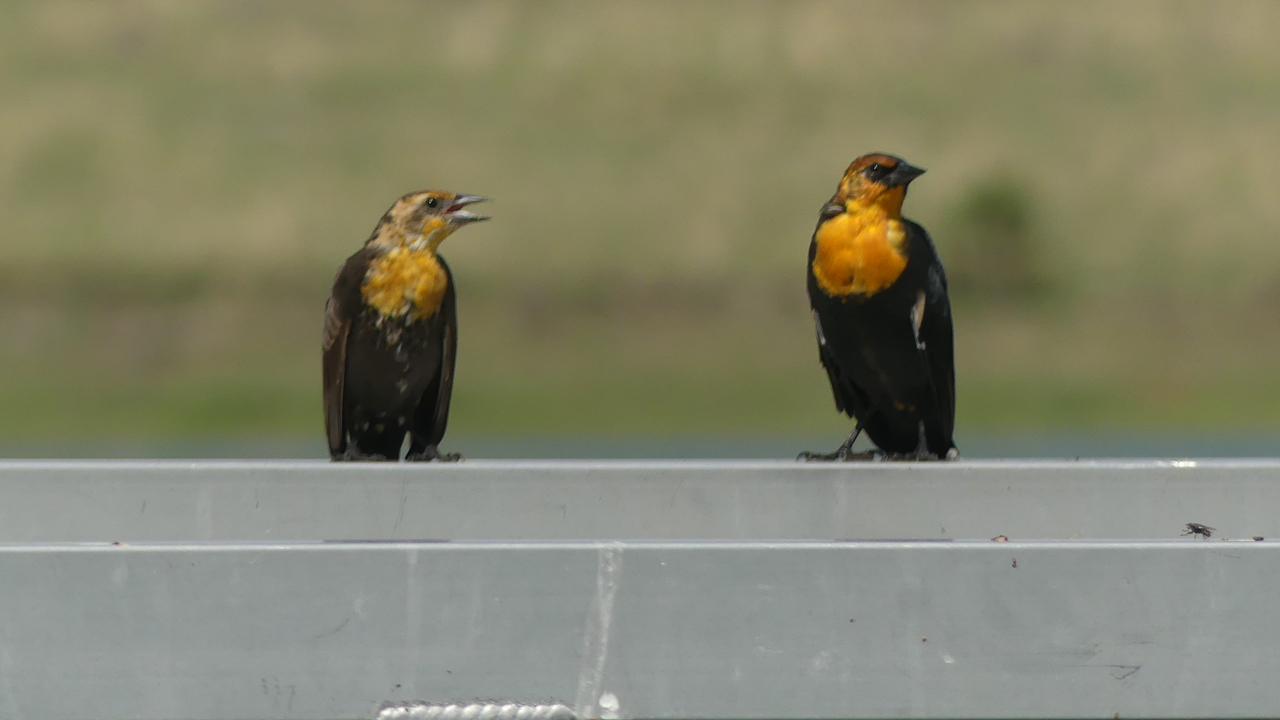 Bear Canyon Lake
With the forecast calling for several days of rain, we decided to take a side trip to the warmer, drier Mogollon Rim. We had packed our inflatable kayak, so we were itching to try it out.
We generally steer clear of the crowded Rim lakes, but we hoped that we could avoid the crowds by visiting during the week and aiming for a lake with no drive-up access.
The dispersed campsites along the road to Bear Canyon Lake were as bad as any on the Rim, stripped of vegetation and covered in trash, and there was no shortage of young men tearing up and down the road in their ATVs, kicking up as much as dust as possible.
We backpacked the boat a quarter mile down a steep and badly worn trail, and managed to find a relatively quiet spot along the shore to inflate it and paddle away. And once clear of the shore, we had the lake more or less to ourselves.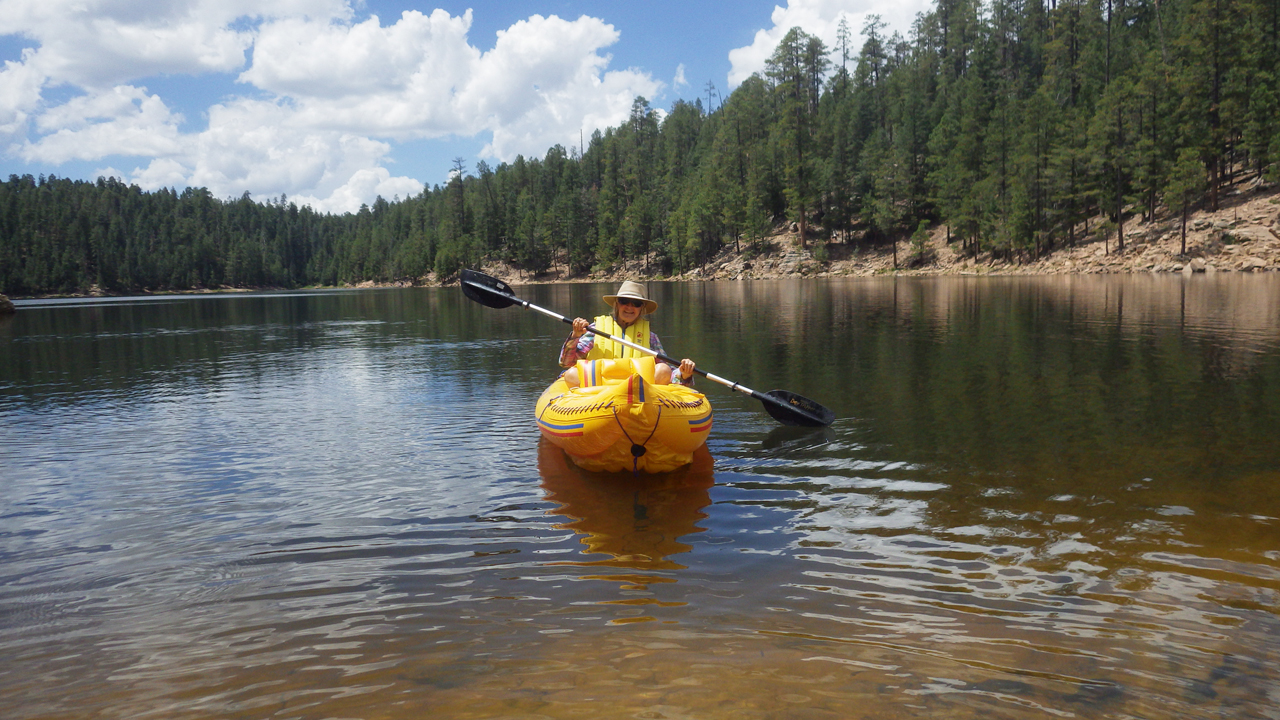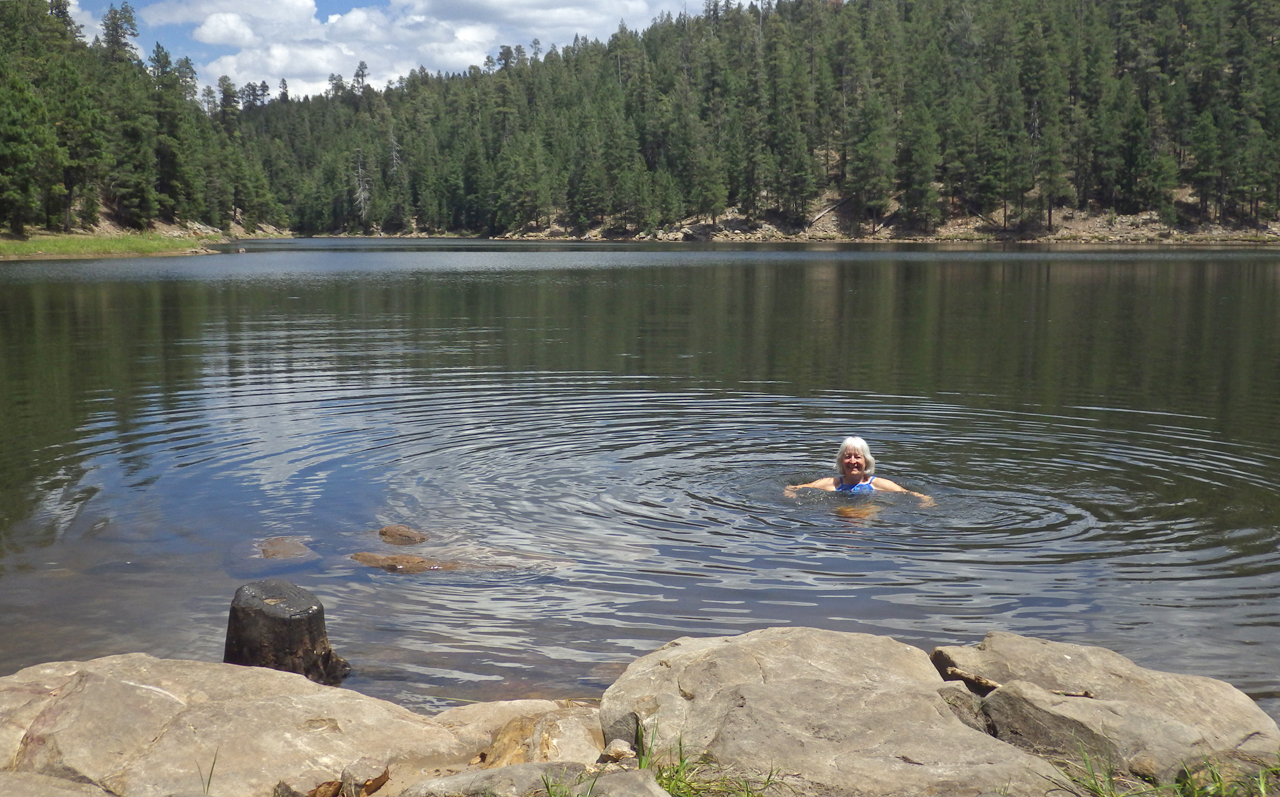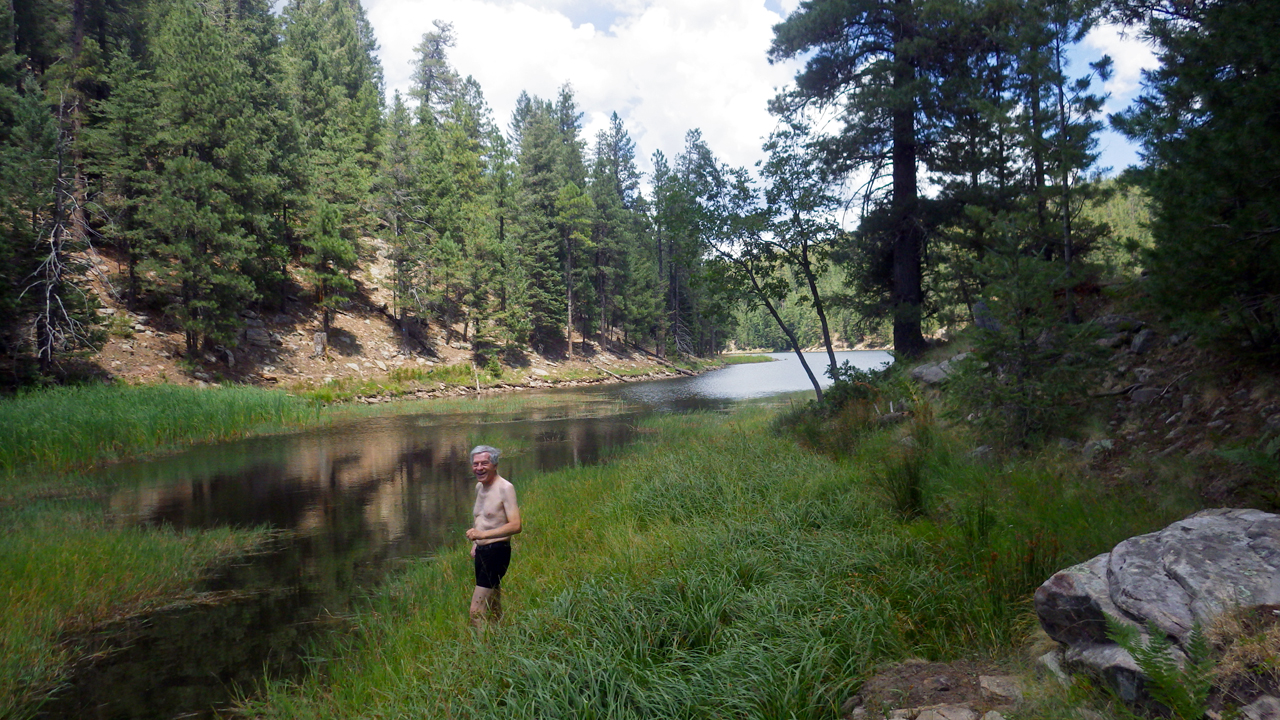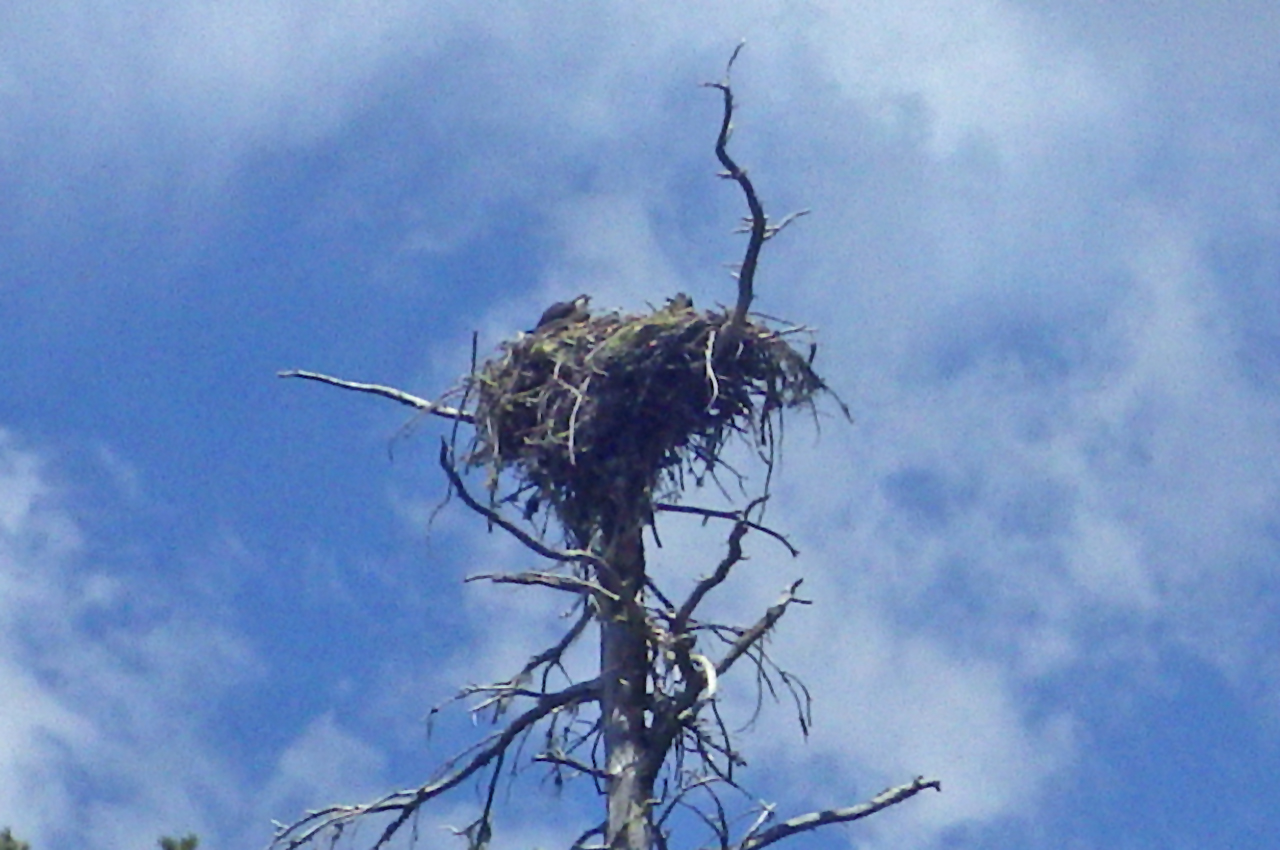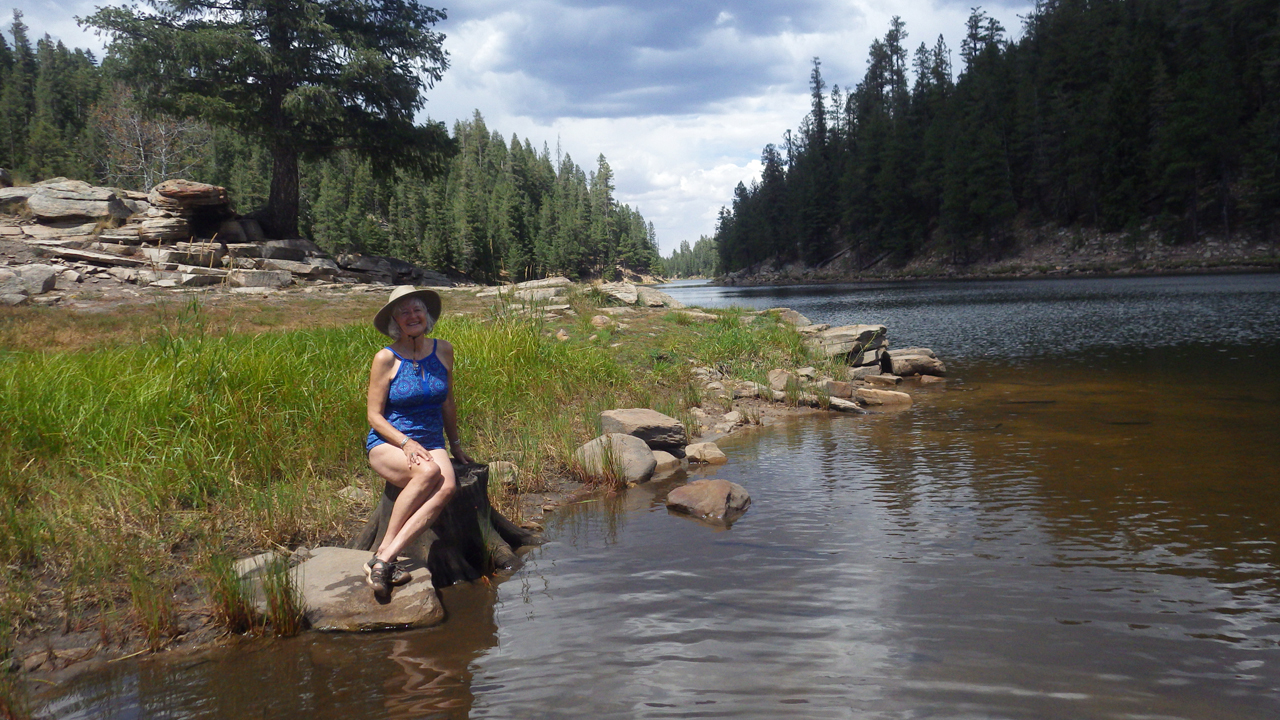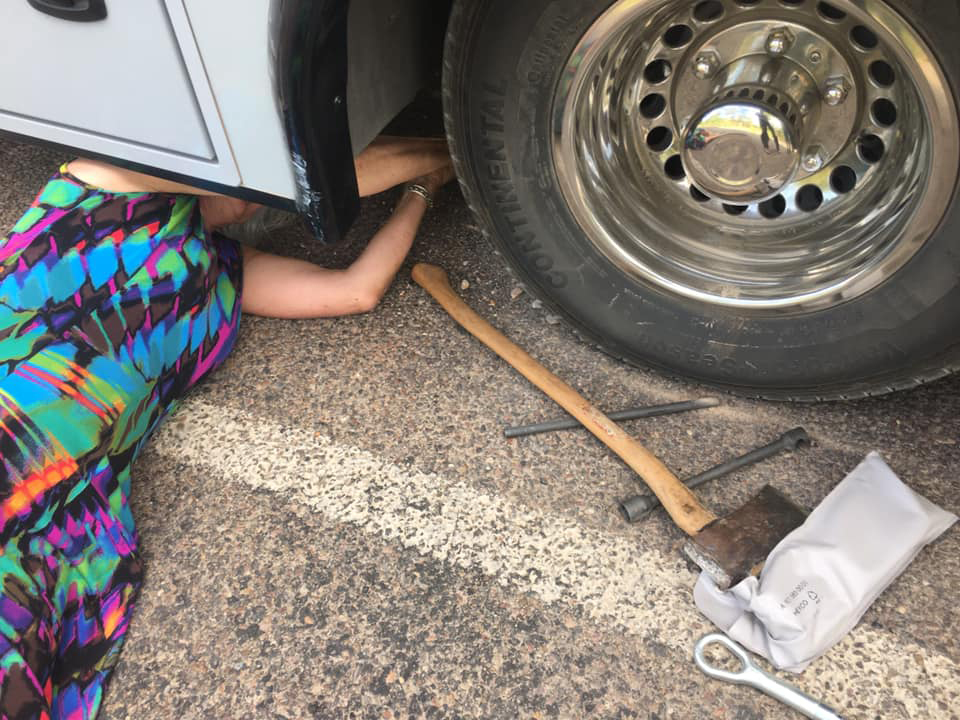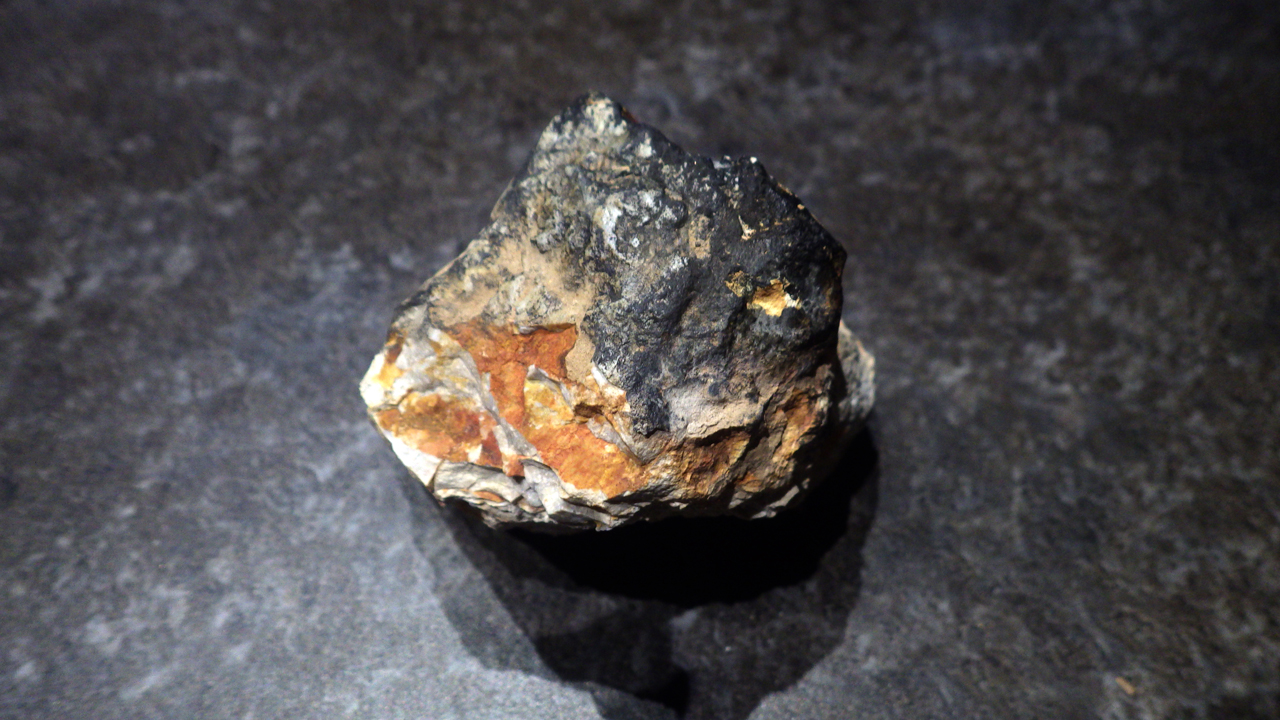 Luna Lake
Daytime temperatures pushing 90 degrees sent us dashing back to the White Mountains, this time aiming for Alpine and a possible ascent of Escudilla Mountain. Late in the afternoon, we started up the access road, searching in vain for an empty campsite. About three miles in, the road began climbing very steeply. When we felt Dyna hesitate, we looked for a spot to turn around. And once again, we were reminded that she is not a 4WD high clearance vehicle, and even a slight tilt can leave us tottering on two wheels.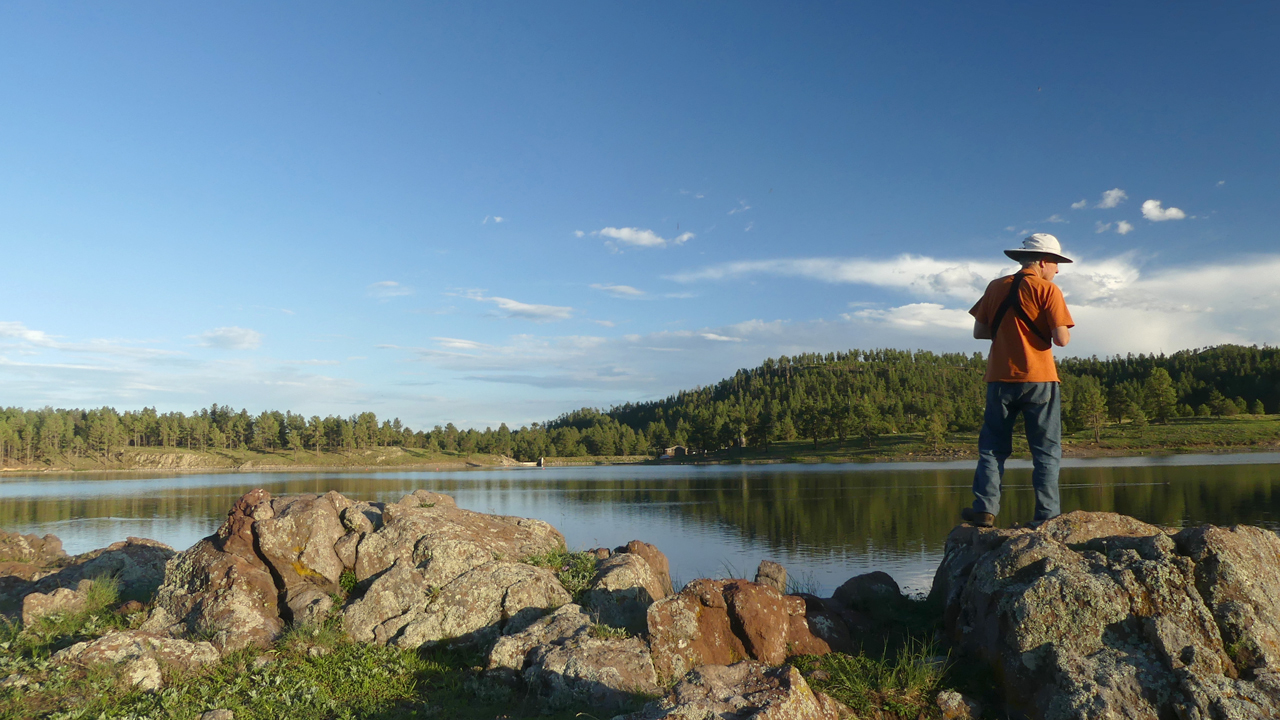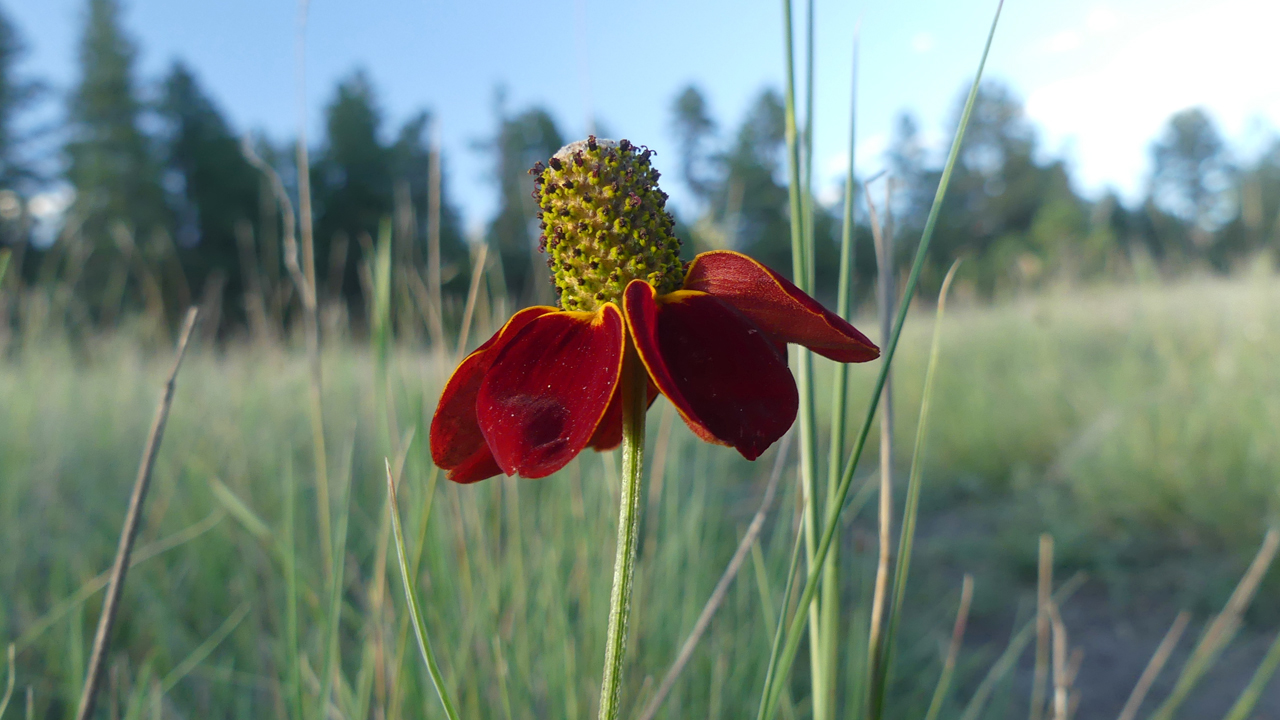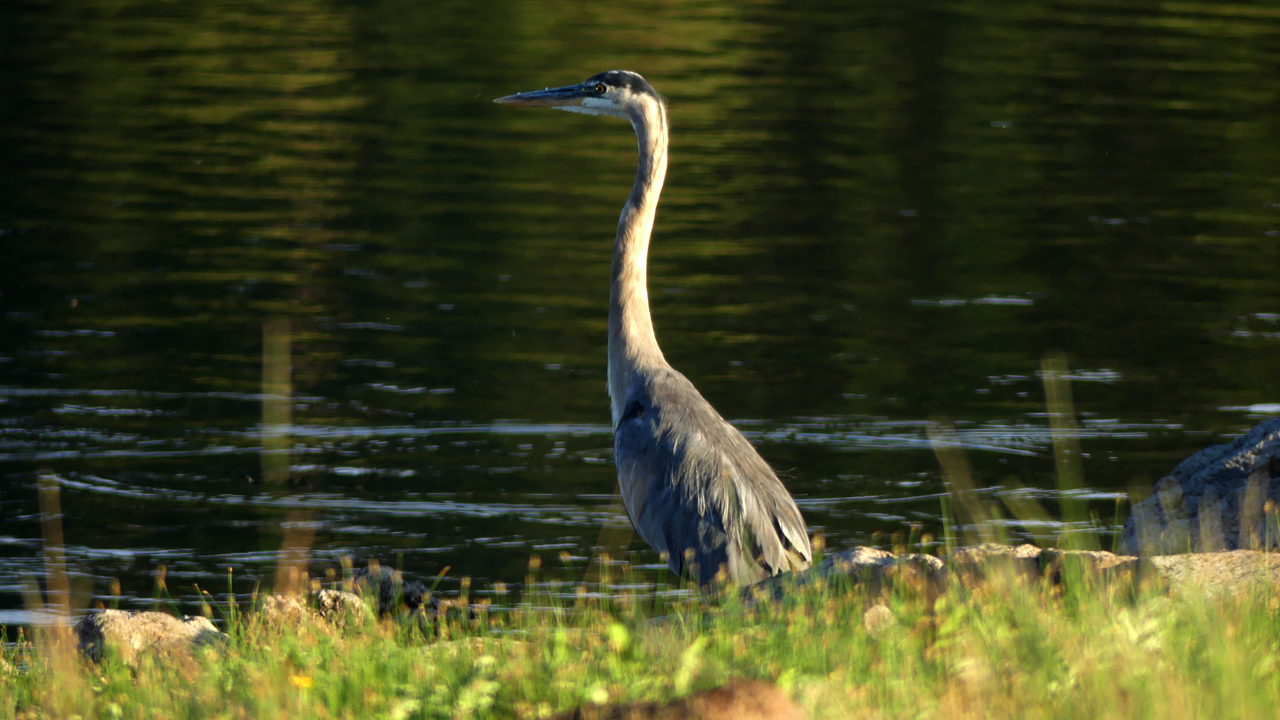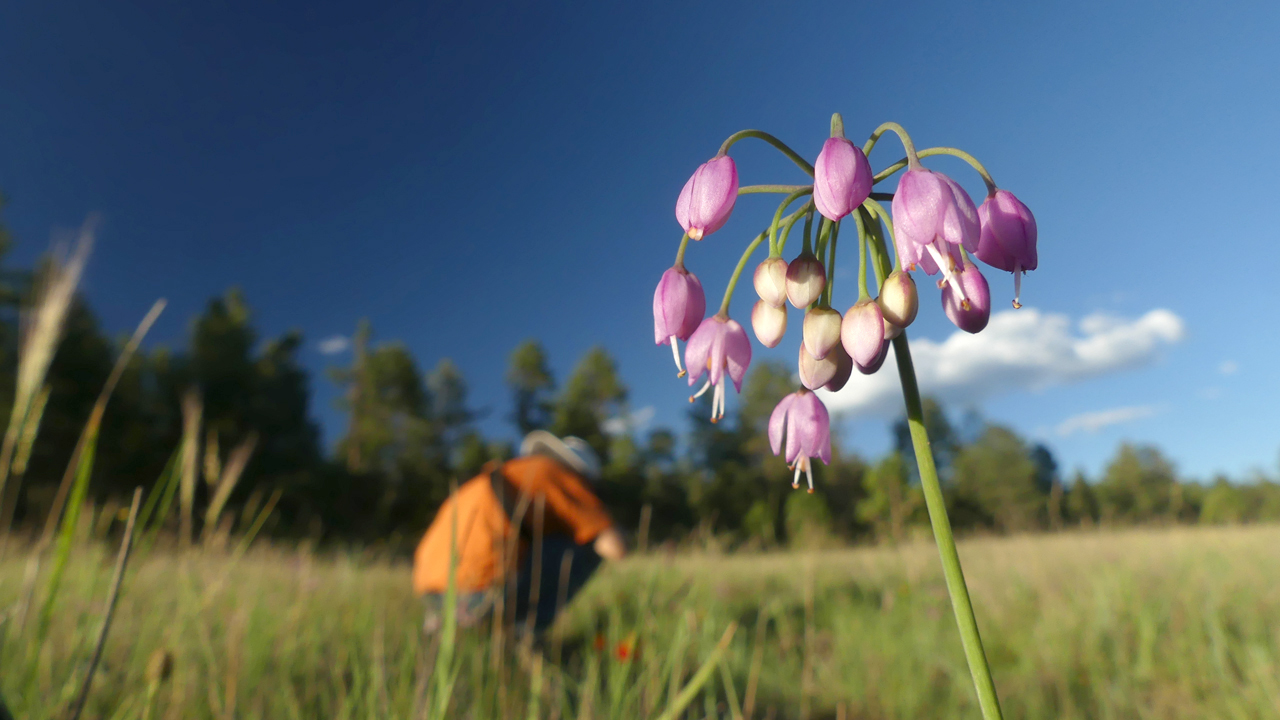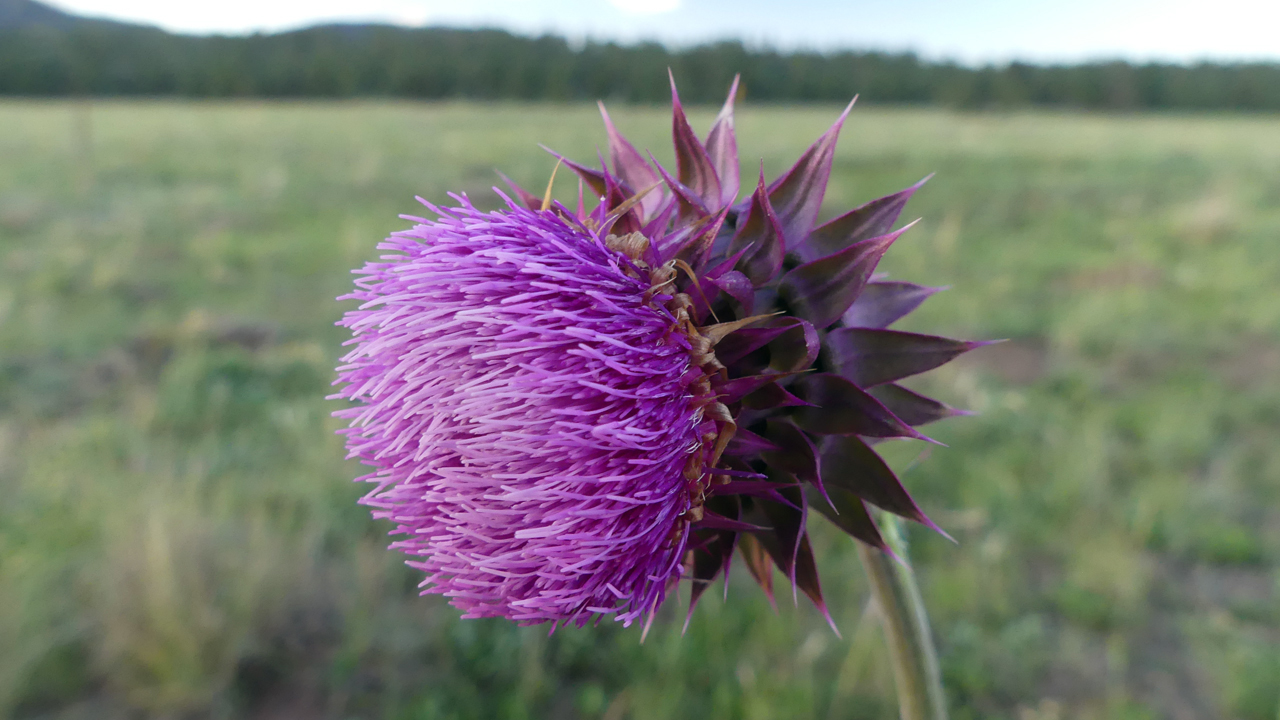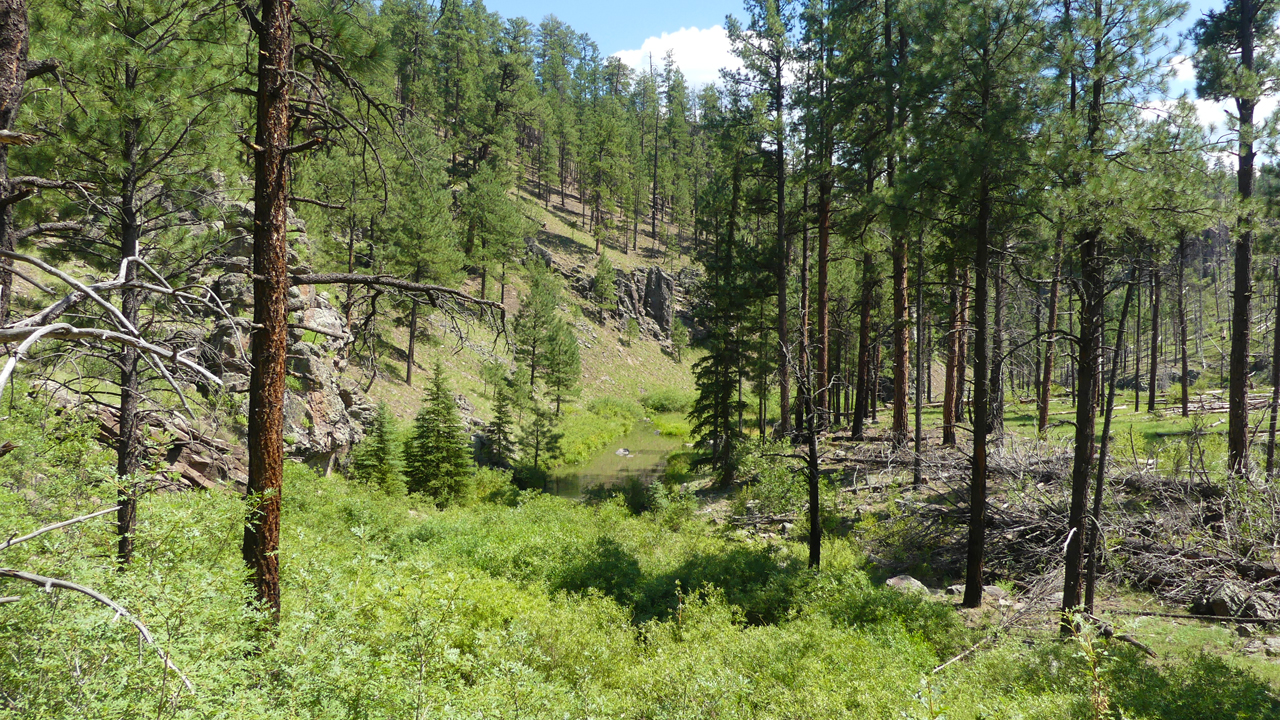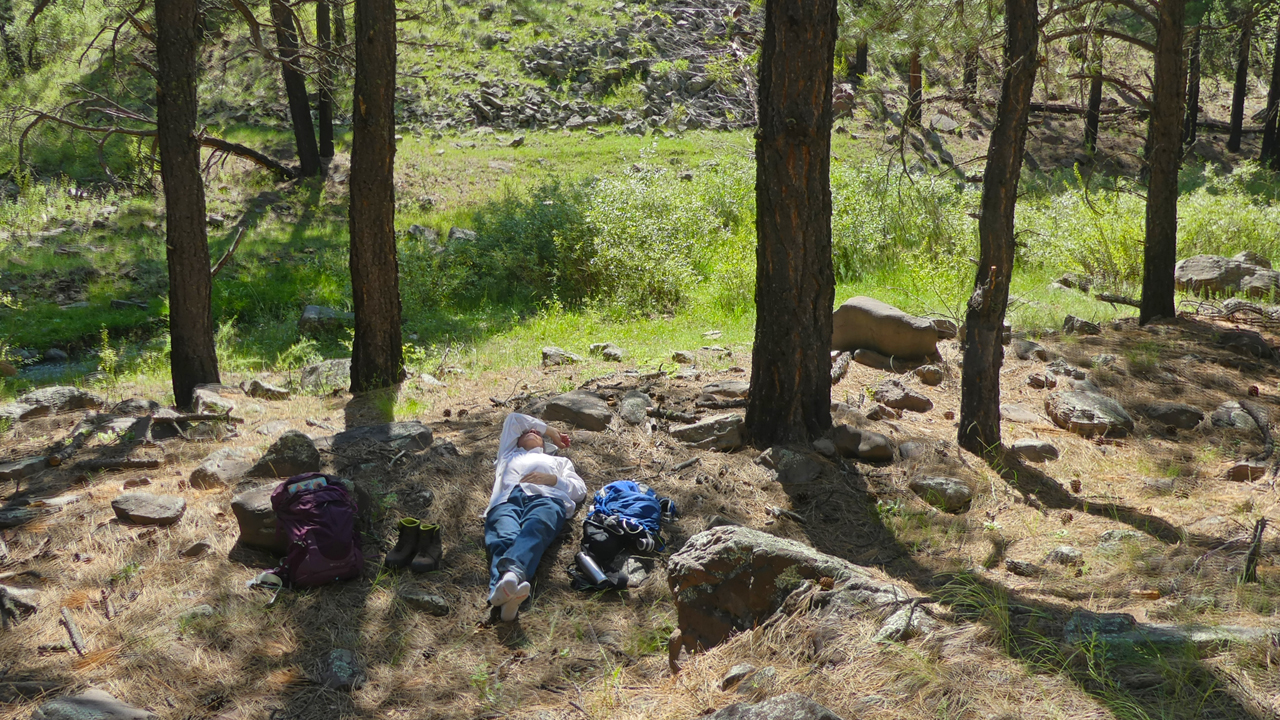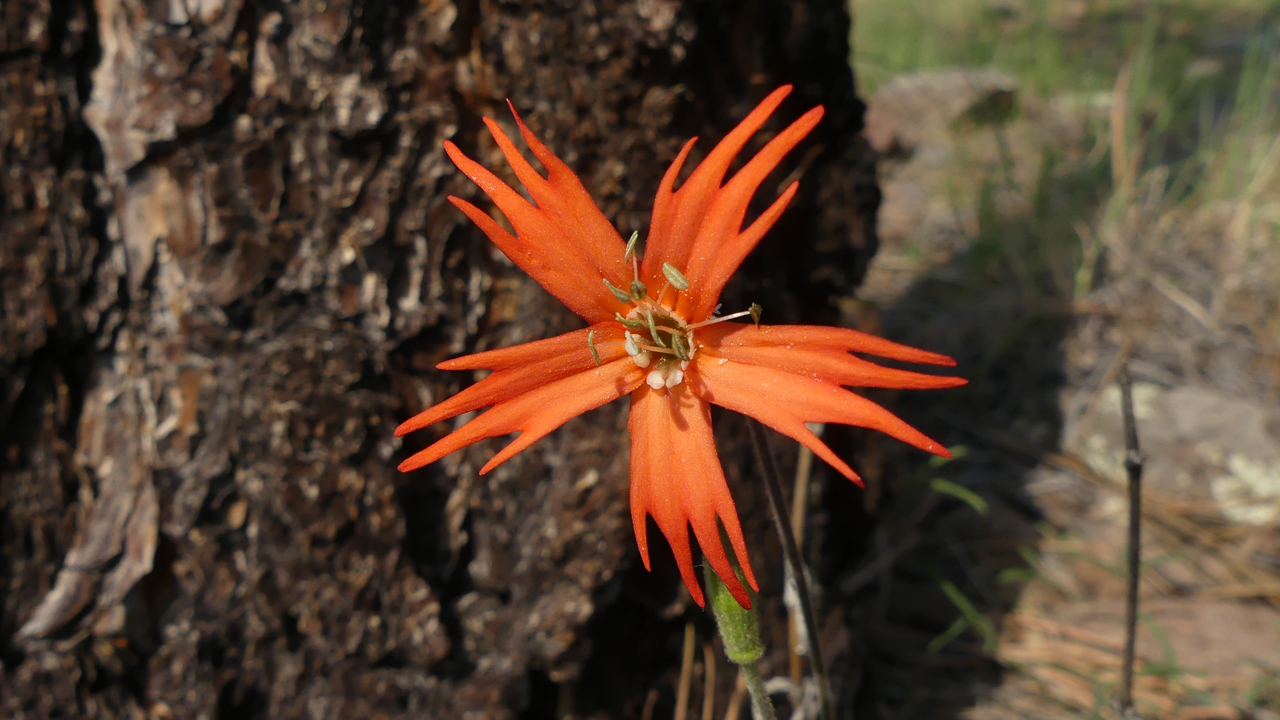 Thompson Trail