Grand Canyon Memorial
April 20-25, 2017
Donna, Dennis, Judy and me at the Brick Tent.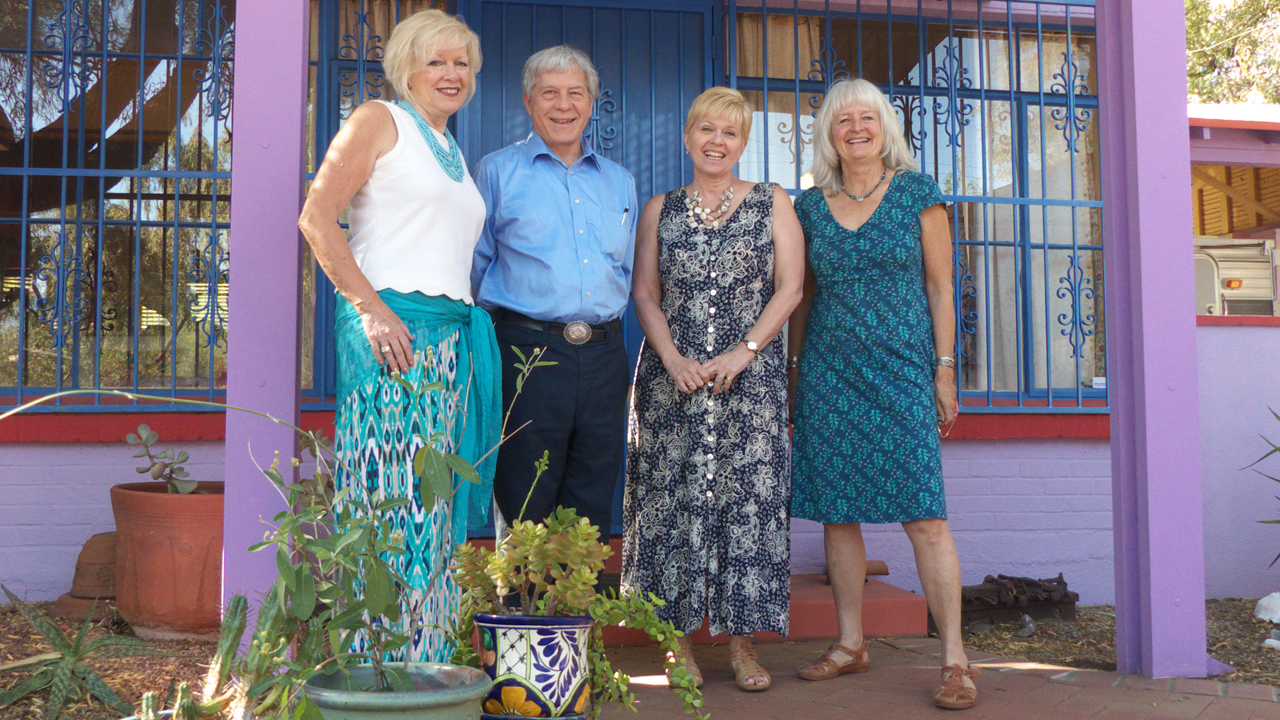 As a World War II veteran, Walter Nendza and his wife Florence were entitled to interment at the new military cemetery in Marana, Arizona. The committal included a ceremonial folding of the flag, executed with grace and precision by two young soldiers from Fort Huachuca.
We remembered Dennis' father by repeating a family train trip to the Grand Canyon we took with him three years ago.
We were lucky enough to catch a steamer. It takes 16,000 gallons of water to go from Williams to the South Rim and back!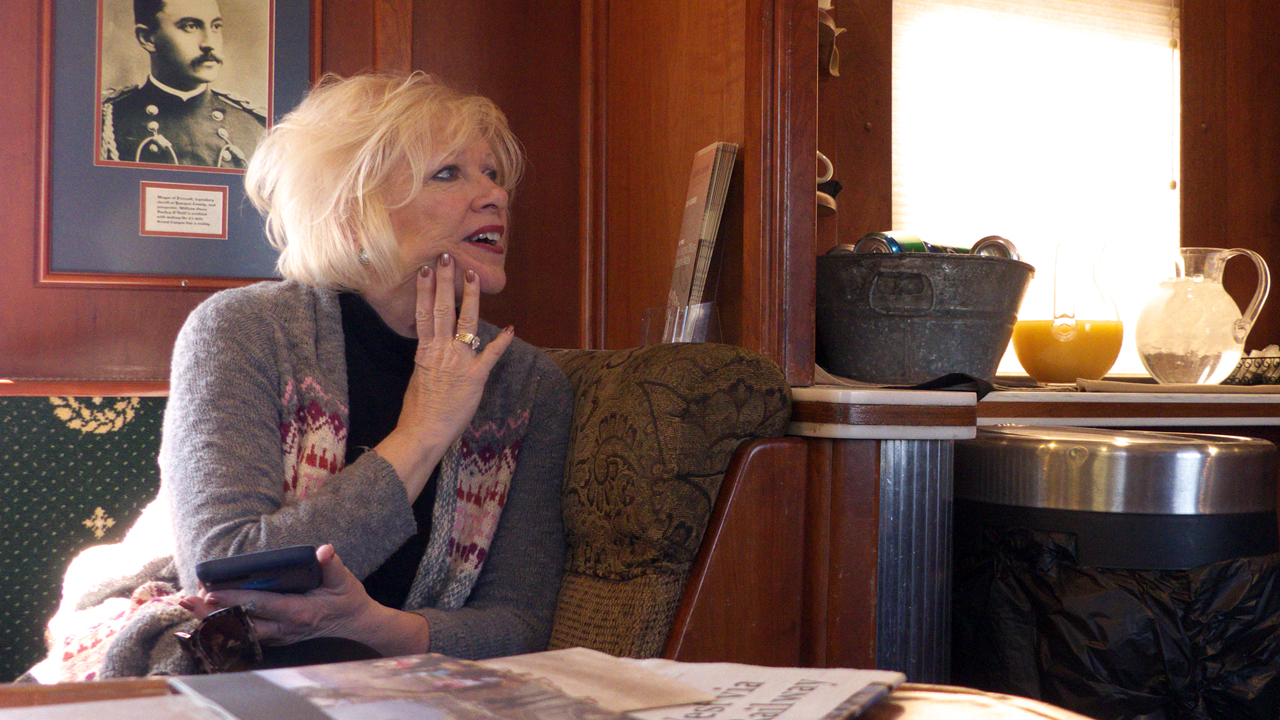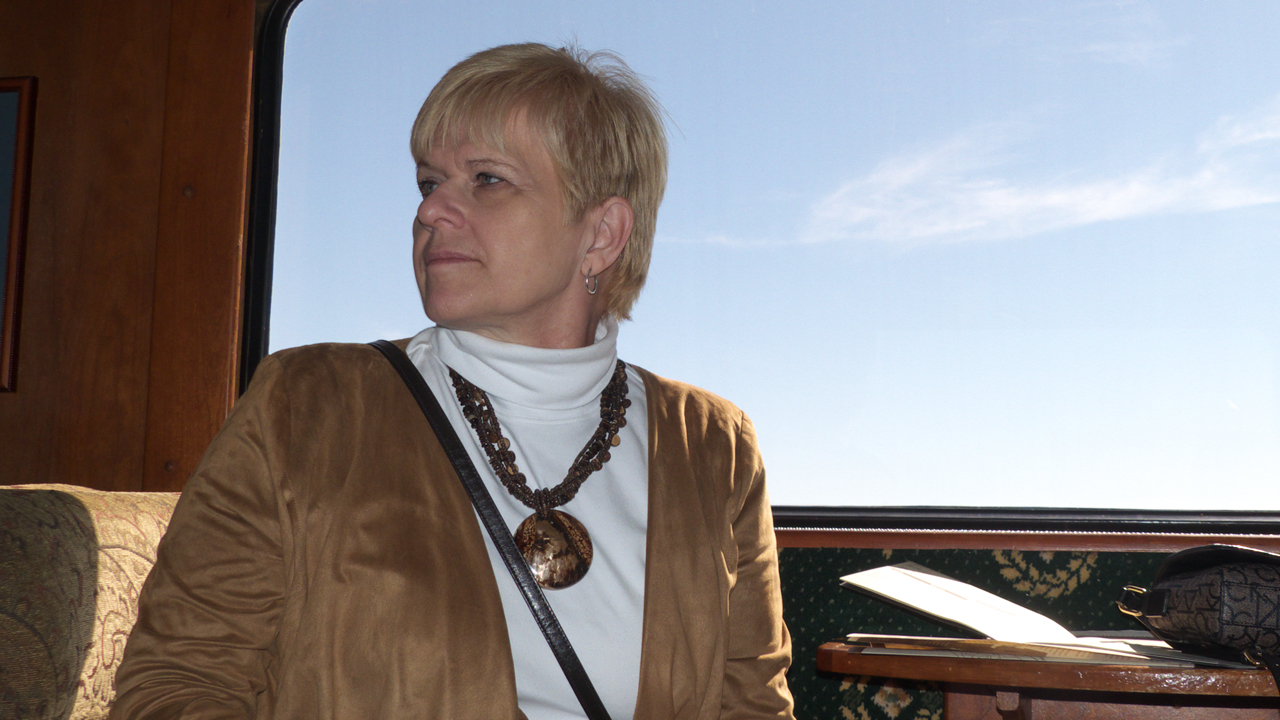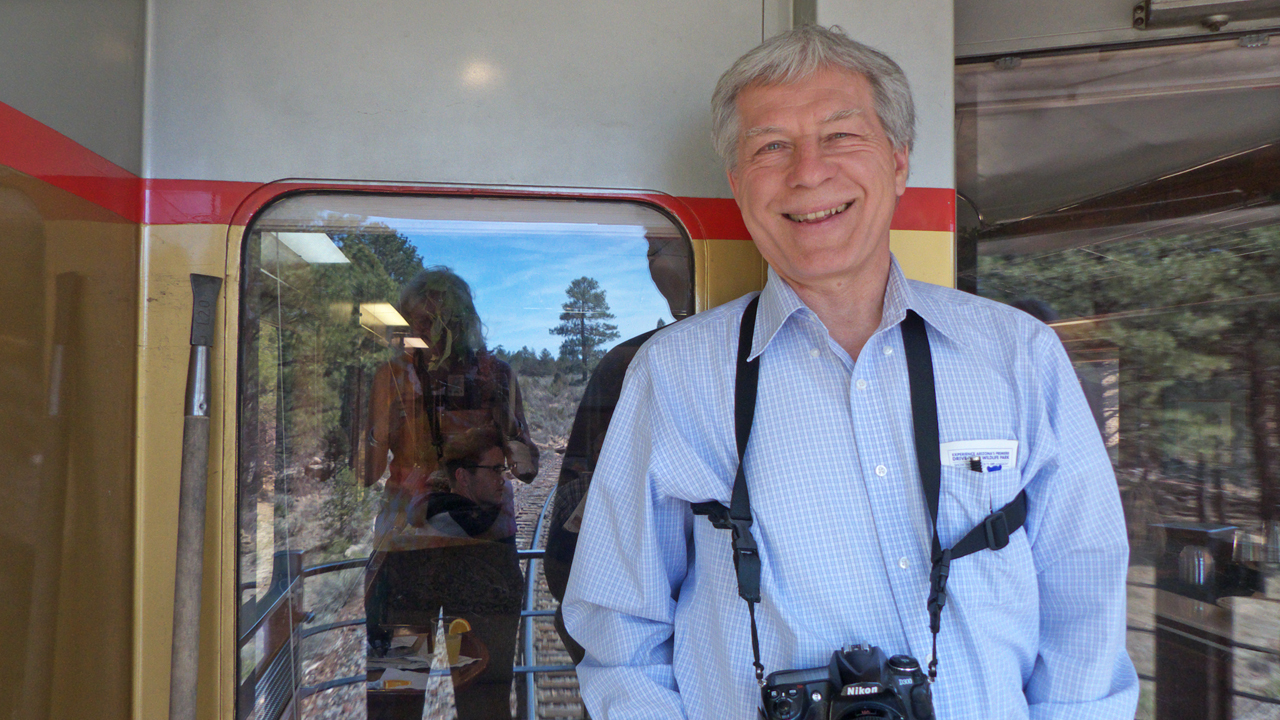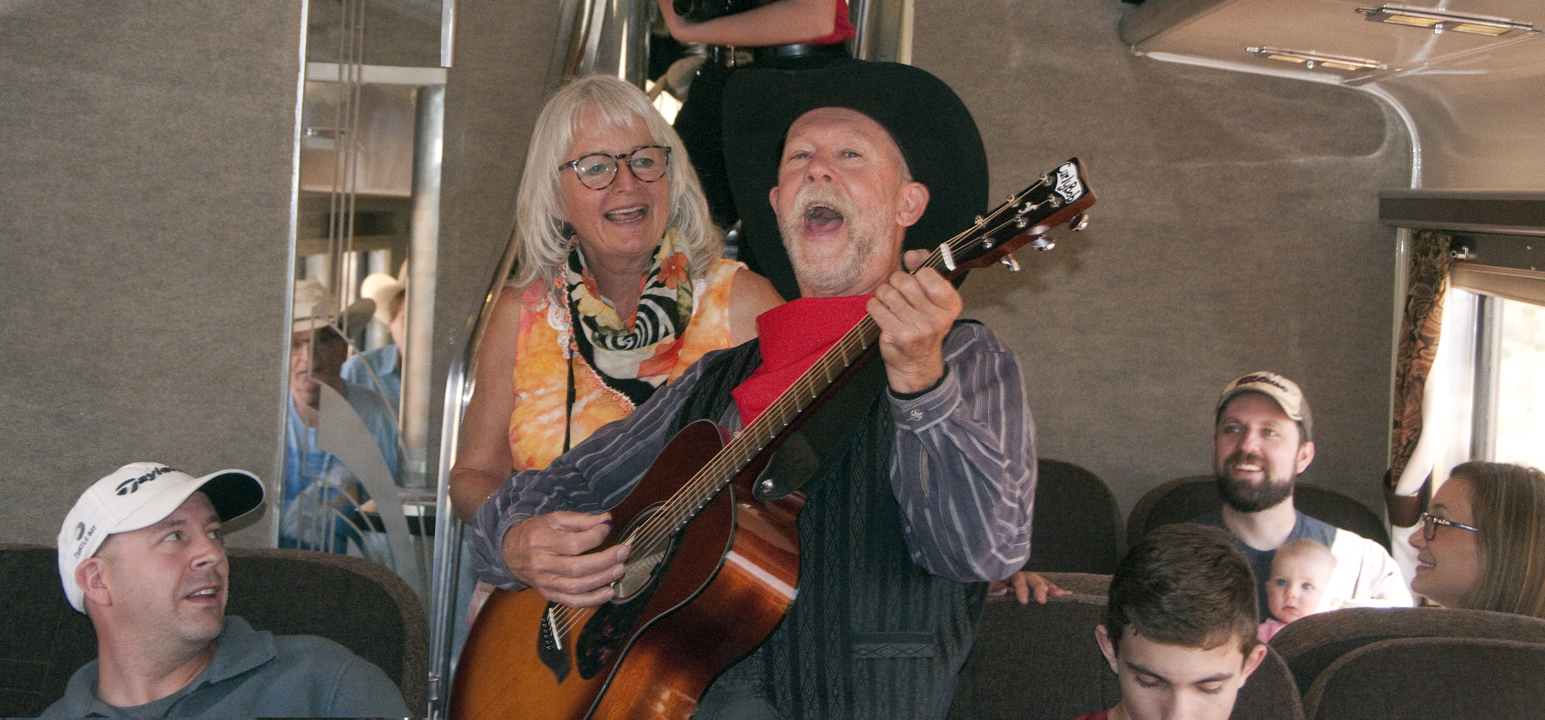 An entertainer on the train snagged me in as I was passing through. Poor guy had no idea what he had got himself into. Harmonizing on "This Land is Your Land".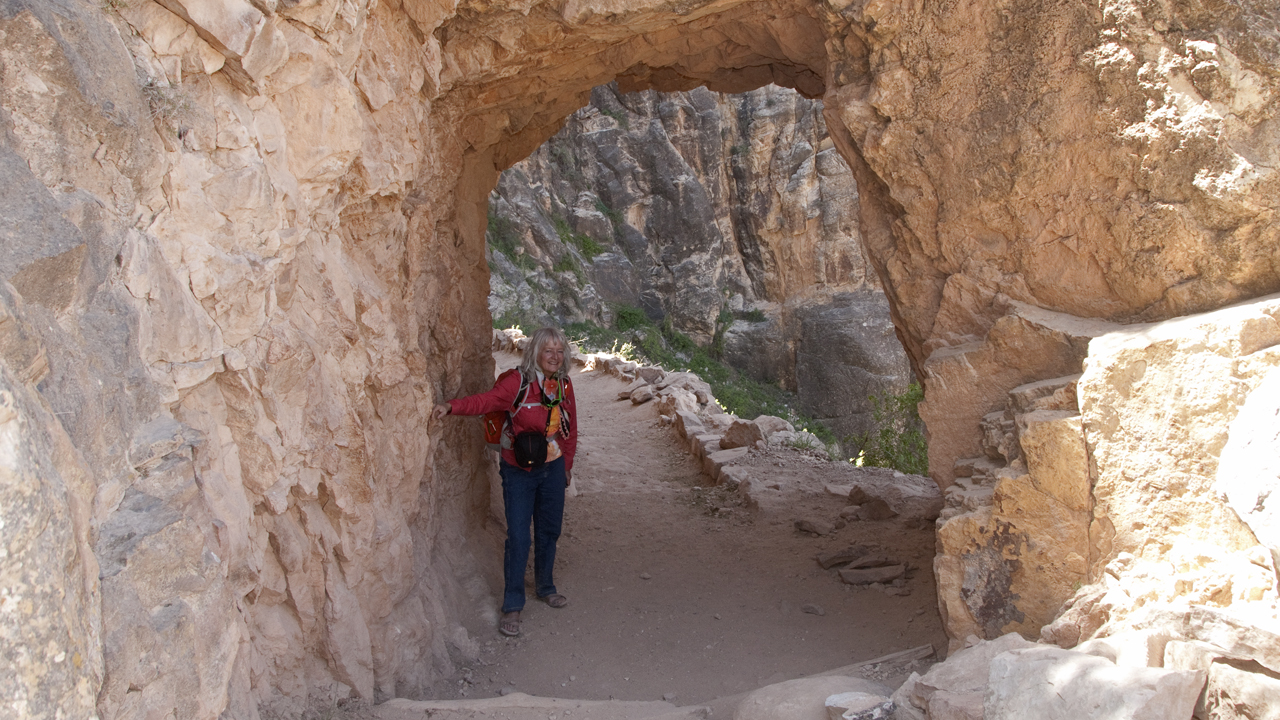 Since it was right there, we had to take a short hike on the Bright Angel Trail.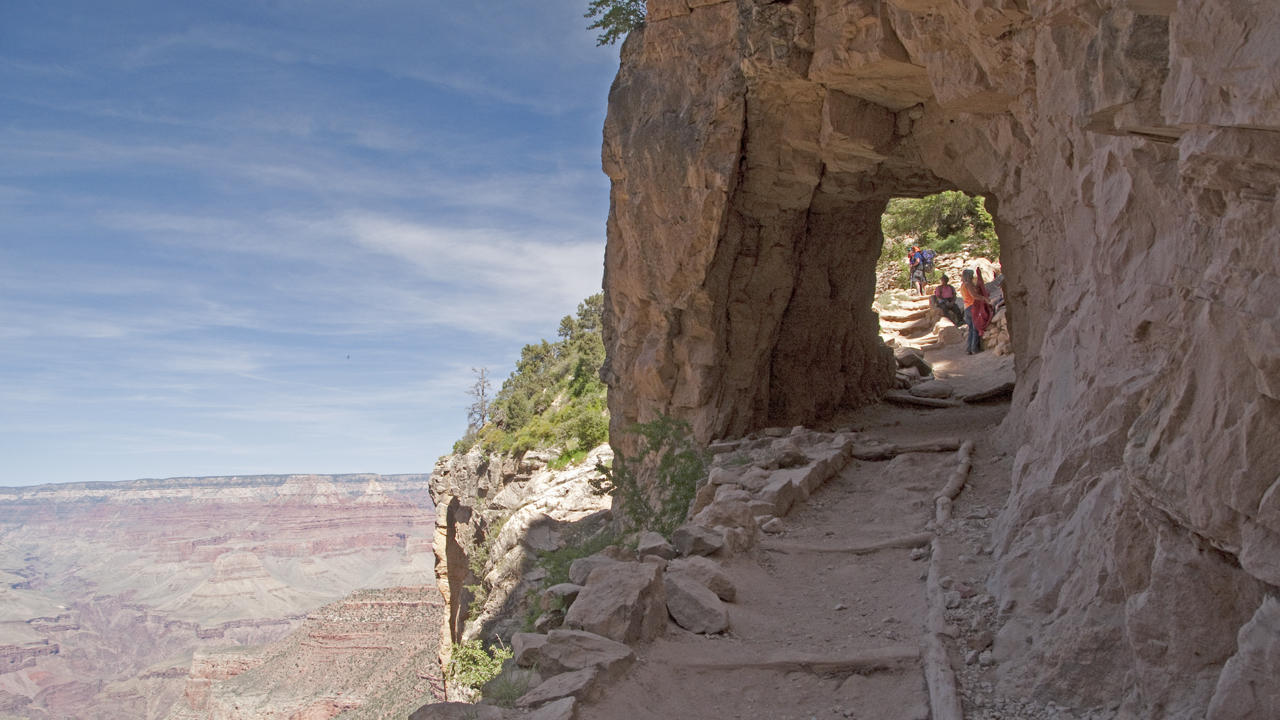 At the second tunnel on Bright Angel.
On day two, Dennis and I biked the Rim Trail east to Yaqui Point and back, and then to Hermit's Rest and back — about 28 miles all told — and definitely one of the best rides anywhere in Arizona.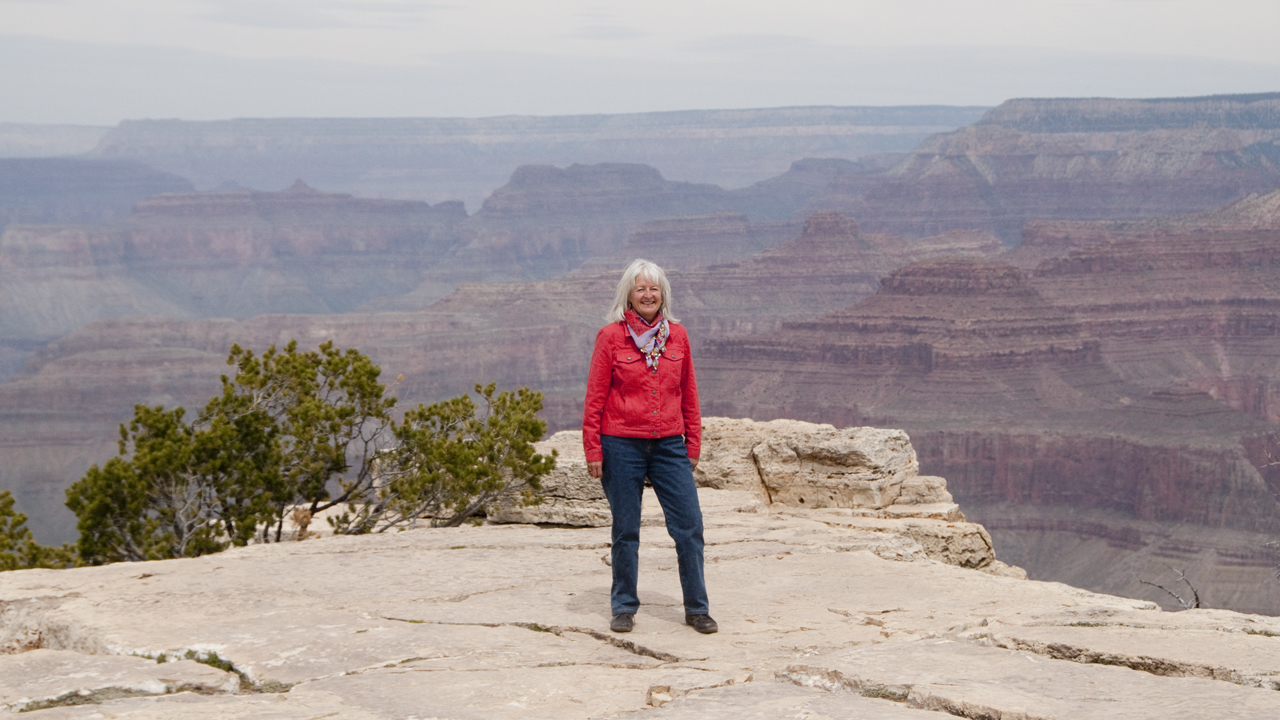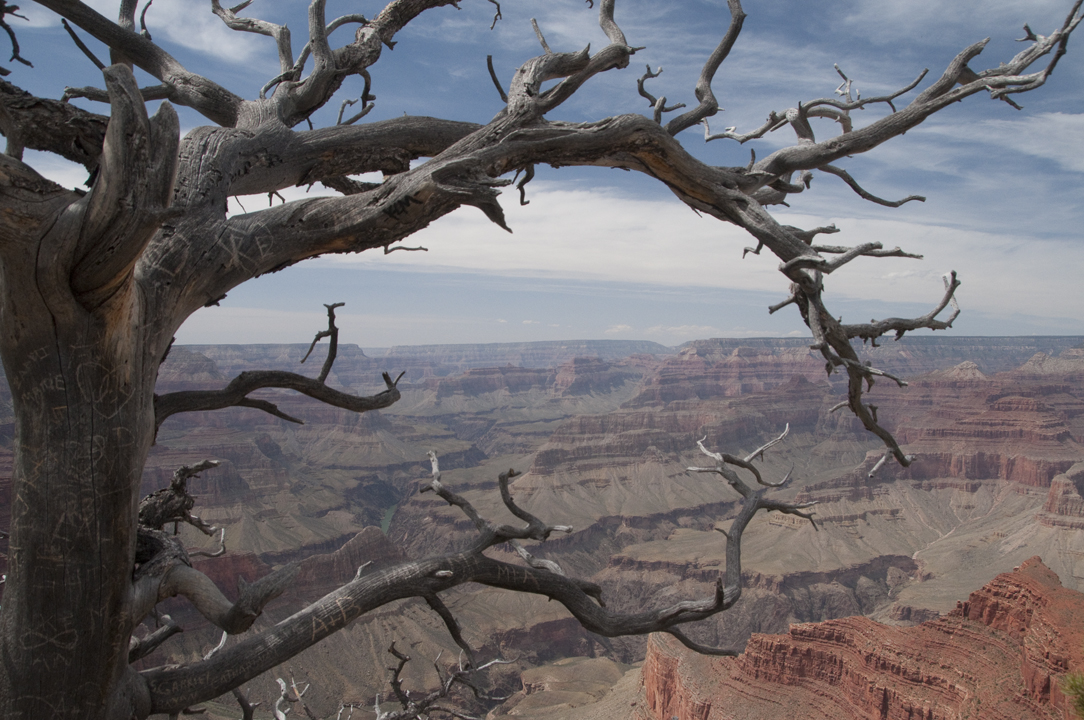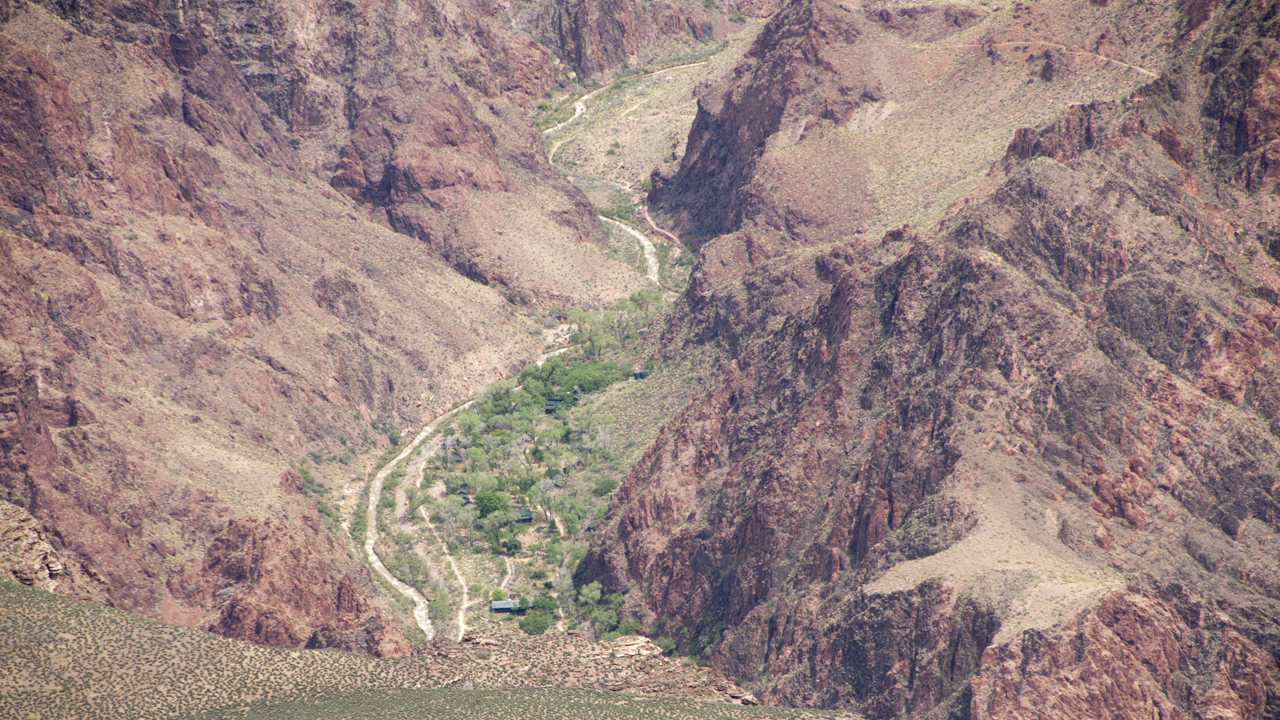 Indian Garden from the Rim Trail.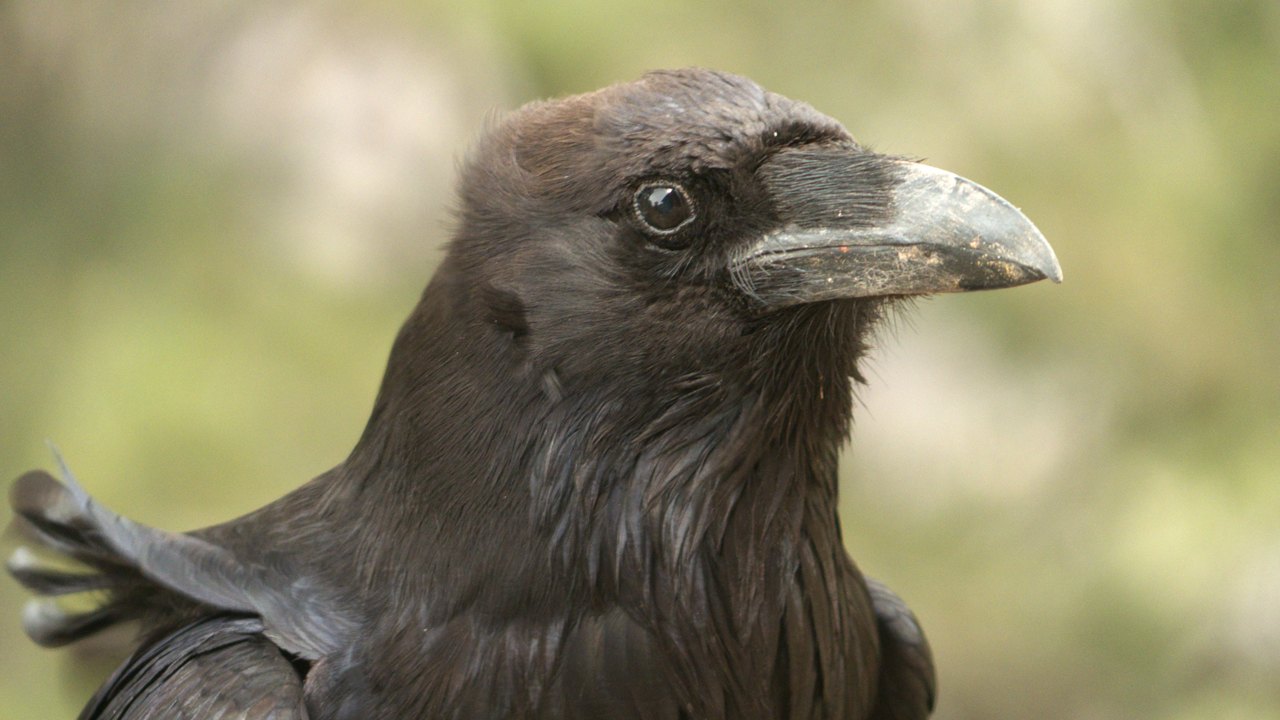 A friendly raven at Hermit's Rest