Sandanski
In less than an hour, late fall gives way to mid-summer, and we peel off layer after layer of clothing as we roll down out of the Rila Mountains and onto the arid Strouma River Valley.
We are bound for the Pirin "Folk" Festival in Sandanski, less than 30 km from the Greek border.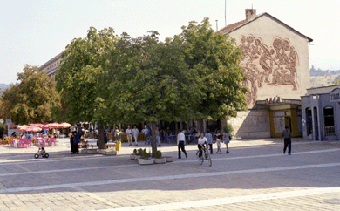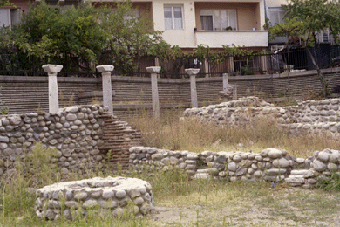 The festival is a bust (nothing but beauty queens in tight evening gowns lip-synching to recorded music), but Sandanski is a lovely spa town with a Meditteranean feel.
Sandansk was originally "Desudava," an important Thracian Medi settlement and the likely birthplace of Spactacus.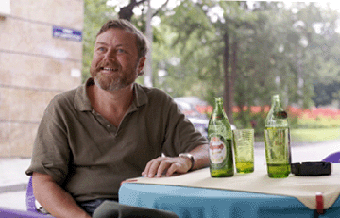 Ul. Makedoniya is a long promenade lined with garden restaurants, cafe-terrasses and boutiques.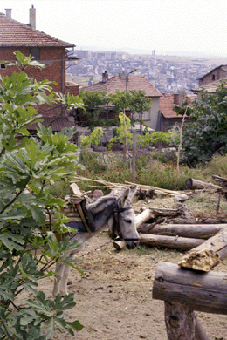 Sandanski passes the "donkey dung" test. We have discovered that towns with no donkey dung on the streets usually have overpriced taxis, gnarly bus stations, and techno rock blasting from every taverna.
Hmm...maybe Kansas City just needs a lot more donkeys!