Bulgaria 2010
July 27, 2010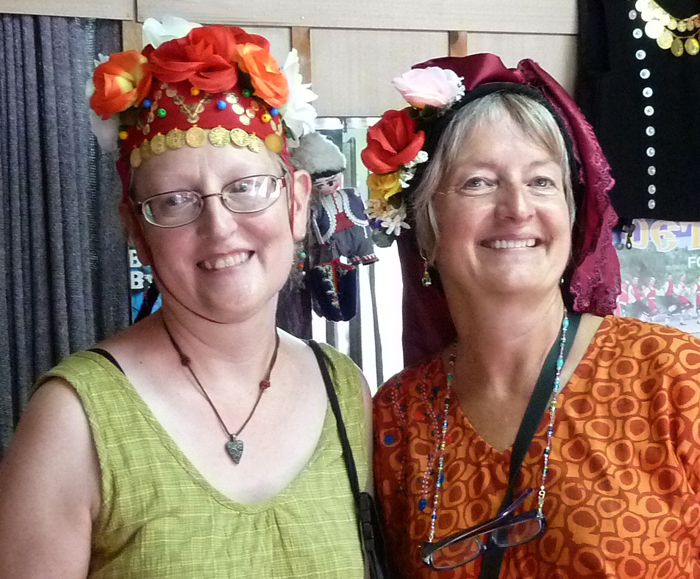 Barb and me in Plovdiv, Bulgaria.
The National Festival of Bulgarian Folk Art was founded in 1965 by the then-Communist government of Bulgaria in order to preserve traditional music and folklore. With the exception of 1971 and 2000, the festival has been held every five years in the village of Koprivshtitsa in the Sredna Gora Mountains. Performers are selected from regional festivals all over Bulgaria, so the three-day festival showcases the best of the best. I haven't found any statistics on attendance for 2010, but in 2005, there were an estimated 15,000 performers and 250,000 guests.
The festival has been dubbed the "Burning Man of Bulgarian Folk Music", but it's more like Mecca. Every devotee of Bulgarian folk music and culture needs to make the pilgrimage at least once.
For Susan, Barb and I, 2010 was the year. Since all three of us are essentially planners by profession, the logistics were more intriguing than daunting. We decided early on that we would ignore all the advise and warnings from the experts and travel independently using public transportation and making our own arrangements for rooms, meals and excursions.
Our three-week tour was nearly one year in the planning, and included side trips to the Kaba Gajda Festival in Gela, Bulgaria, as well as Kardzhali and Perperikon, Plovdiv, Bansko, Rila Monastery and Sophia.