Rila Monastery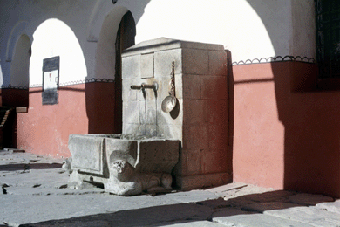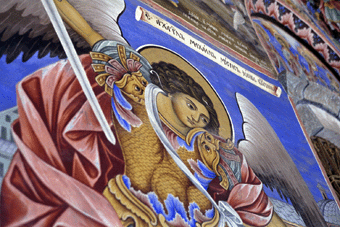 A river runs under the monastery, and there are fountains everywhere, no doubt gushing pure holy water.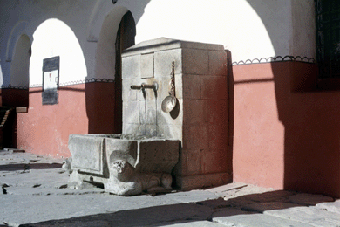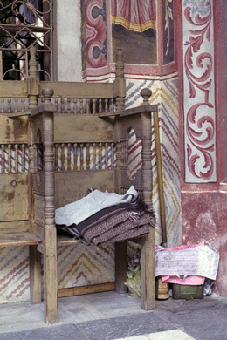 Rila's frescoes are a mixture of scenes from rural life and Orthodox religious history.
The monastery would be worth visiting for its music alone. The church choir sings a score that includes polyphonic harmonies, drones and extravagant vocal ornaments.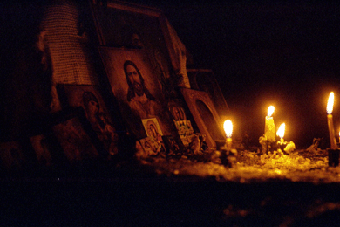 We spend a chilly night in one of the monastery cells, and then set off for St. John of Rila Chapel, built into the rock behind the cave where the monastery's founder spent the last 20 years of his life.
Legend has it that pilgrims with a guilty conscience cannot pass through the cave (a large backpack is also a very effective impediment).
Our fellow tourists are mostly Bulgarians, who hike up the steep 2 km trail to pay their respects at this mountain shrine.
The white spots on the rock are prayers scribbled on tiny pieces of paper.
That night we tunnel under a pile of down sleeping bags and thick wool blankets, thinking that if our trip ended here, it would already be unforgettable. But it's only the beginning...