Ham-sters in Williams
July 5-8, 2007
The Amateur Radio Council of Arizona holds its annual meeting the first weekend in July at the fairgrounds in Williams, Arizona. Not much happens at the meeting. It's mostly a bunch of middle-aged geeks exchanging the contents of their garages. But Dennis and I attend each year with other hams from Tucson, and we always manage to turn it into an adventure.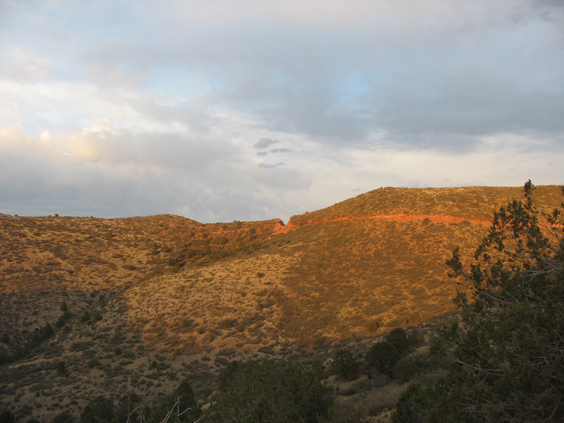 While studying the map at our traditional iced coffee stop in Anthem, I spotted a continuous line from Jerome straight to Williams through a generally roadless area. We picked up Perkinsville Road in downtown Jerome, and followed it high into the red rock mining country just north of town.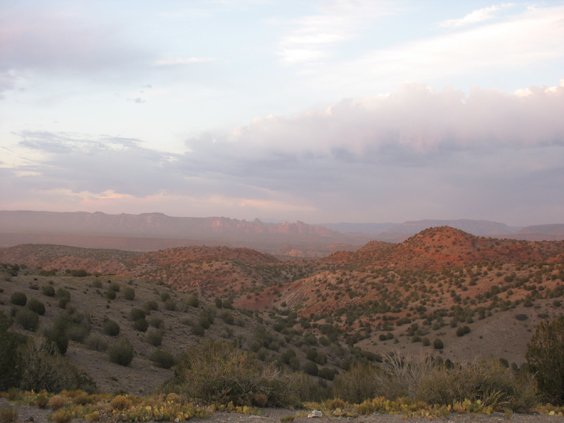 Pre-monsoon haze and a backdrop of ragged red mountains made for a memorable sunset. We dropped into the Verde River Valley right at sunset. The only "ville" in Perkinsville is a sprawling ranch that starred in "How the West Was Won". We continued north, climbing into the lush Kaibab National Forest, and camped at the base of Summit Mountain. In the entire 52-mile three-hour drive from Jerome to Williams, we never saw another vehicle.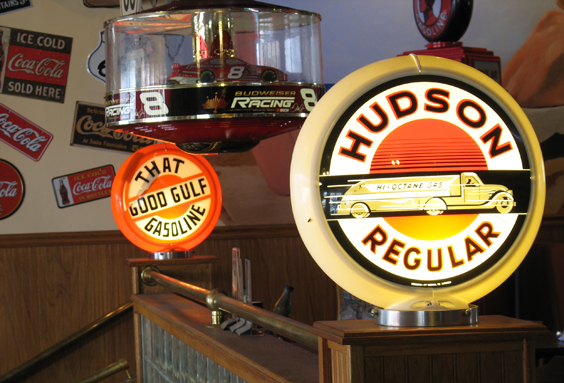 Williams is a nifty little watering hole with some great Route 66 memorabilia.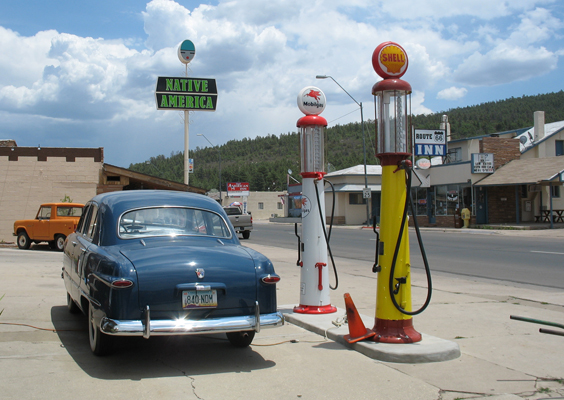 At the Java Cycle, we explained to some disappointed tourists that there wouldn't be any hog calling at the "ham fest."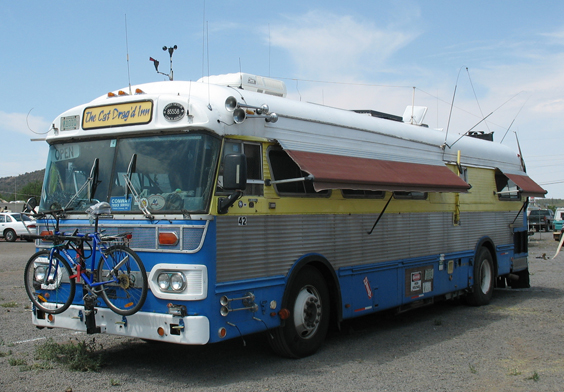 The "Cat Drag'd Inn" is a pimped out recycled greyhound with more communications equipment than an EC-130.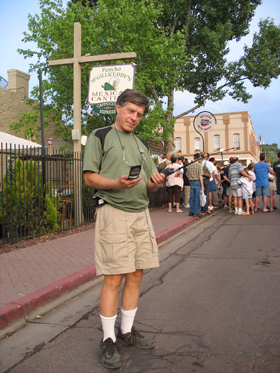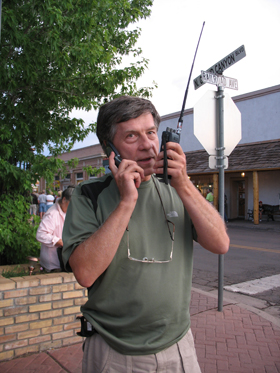 The reason humans have two ears is so that they can carry on simultaneous conversations on a cell phone and a handi talkie.
The Tucson Contingent: Mike and Al, with commentary by Katherine.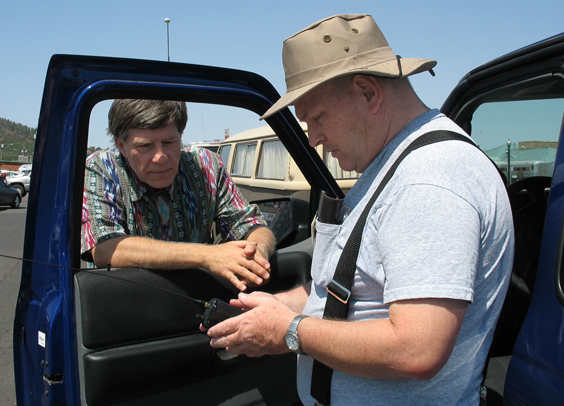 The Tucson Contingent: Dennis and Pete.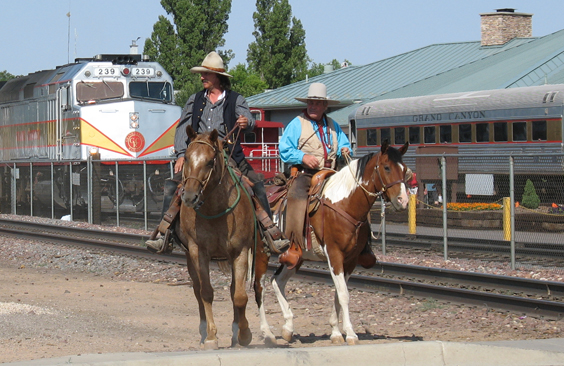 Williams cowboys and horses (iron and otherwise).
Williams in the jumping-off point for the Grand Canyon Railway, whose fleet includes this vintage steam locomotive.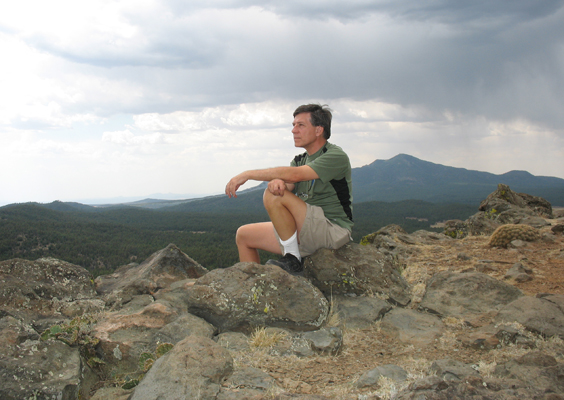 When the first storm of the season stacked up on the horizon, we went looking for a good place to watch the show. Instead, we stumbled upon Sycamore Lookout, a 1700-foot drop into a dry canyon southeast of Williams.
A Visit to Mogollon Rim Lake Country