Caliche
2001-2017
When I first moved to Tucson, I lived in an old adobe near Stone and Grant, with two cats: Mourek and Shmudla. Then one night the neighbor girl, who dropped by from time to time to pet the cats and roller skate in my house (why else would I have hardwood floors?) showed up my doorstep. She just rang the doorbell, passed me the cat, and disappeared! I was left holding a robust black-and-white shorthair with Charlie Chaplin markings.
"Okay," I said. "I'll give you food and water, but you can't stay in the house." So he curled up on the bedroom window sill and cried himself to sleep. I got up three times in the night to make sure he was okay. Next morning, I tore the place apart looking for him, only to discover that he had taken refuge in the crawl space under the house.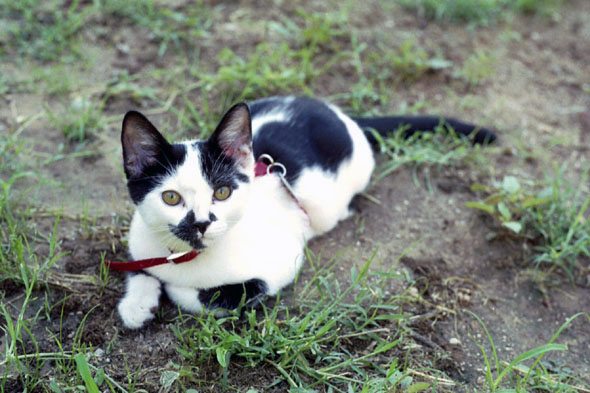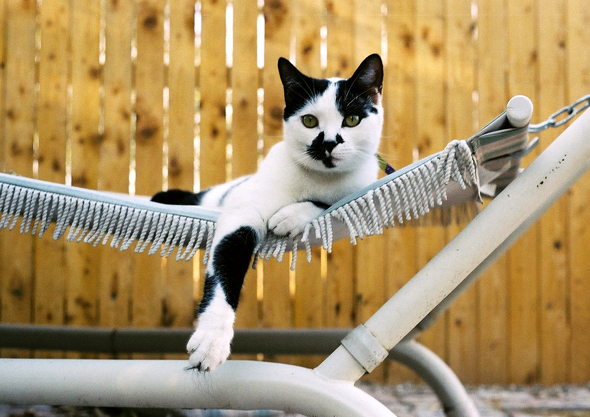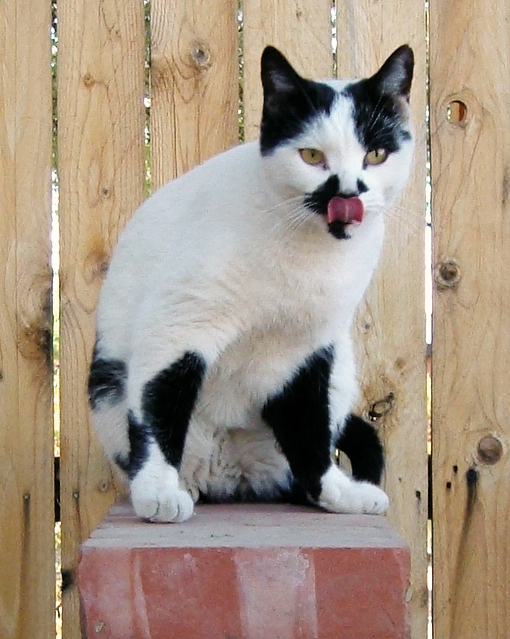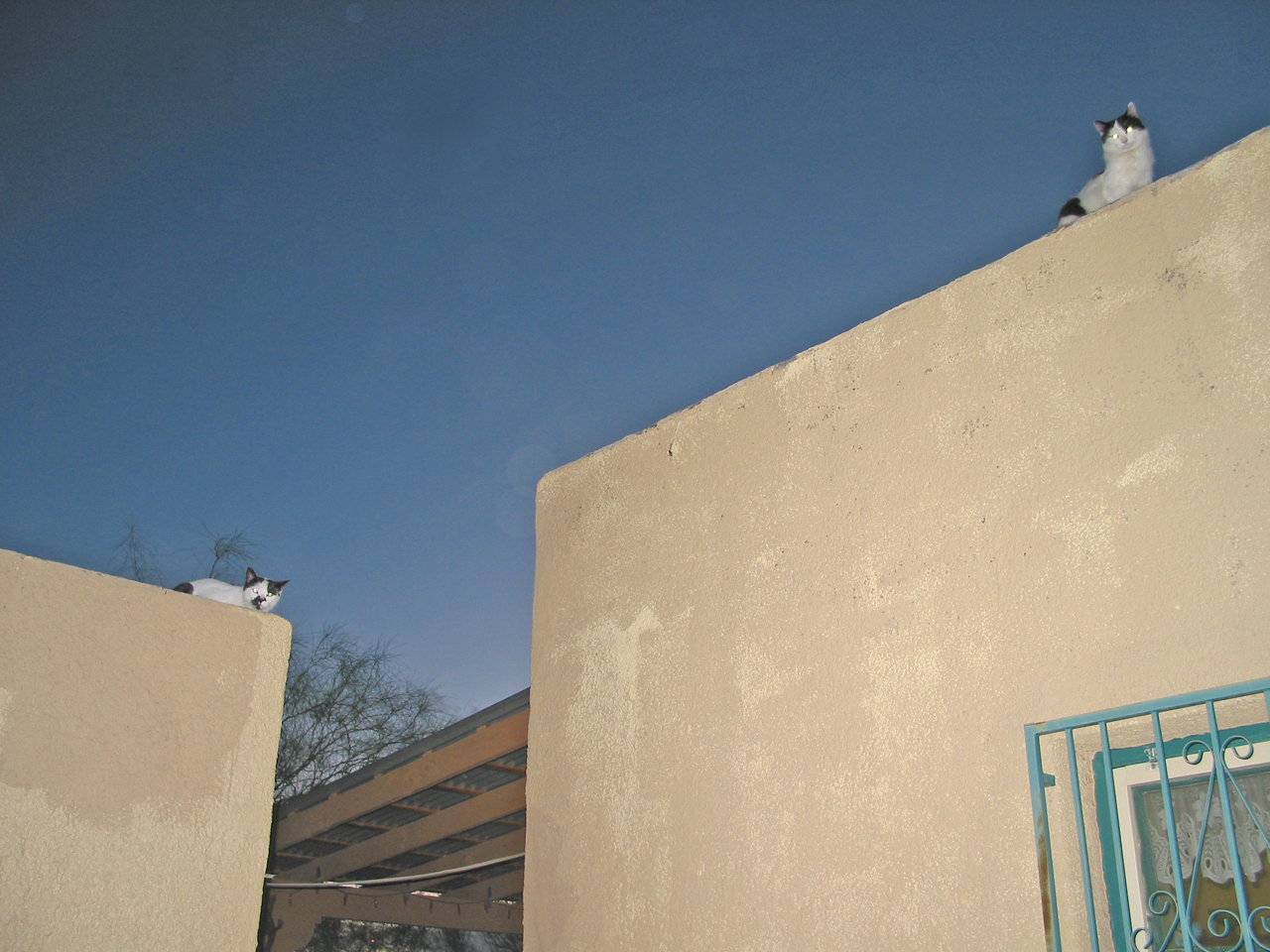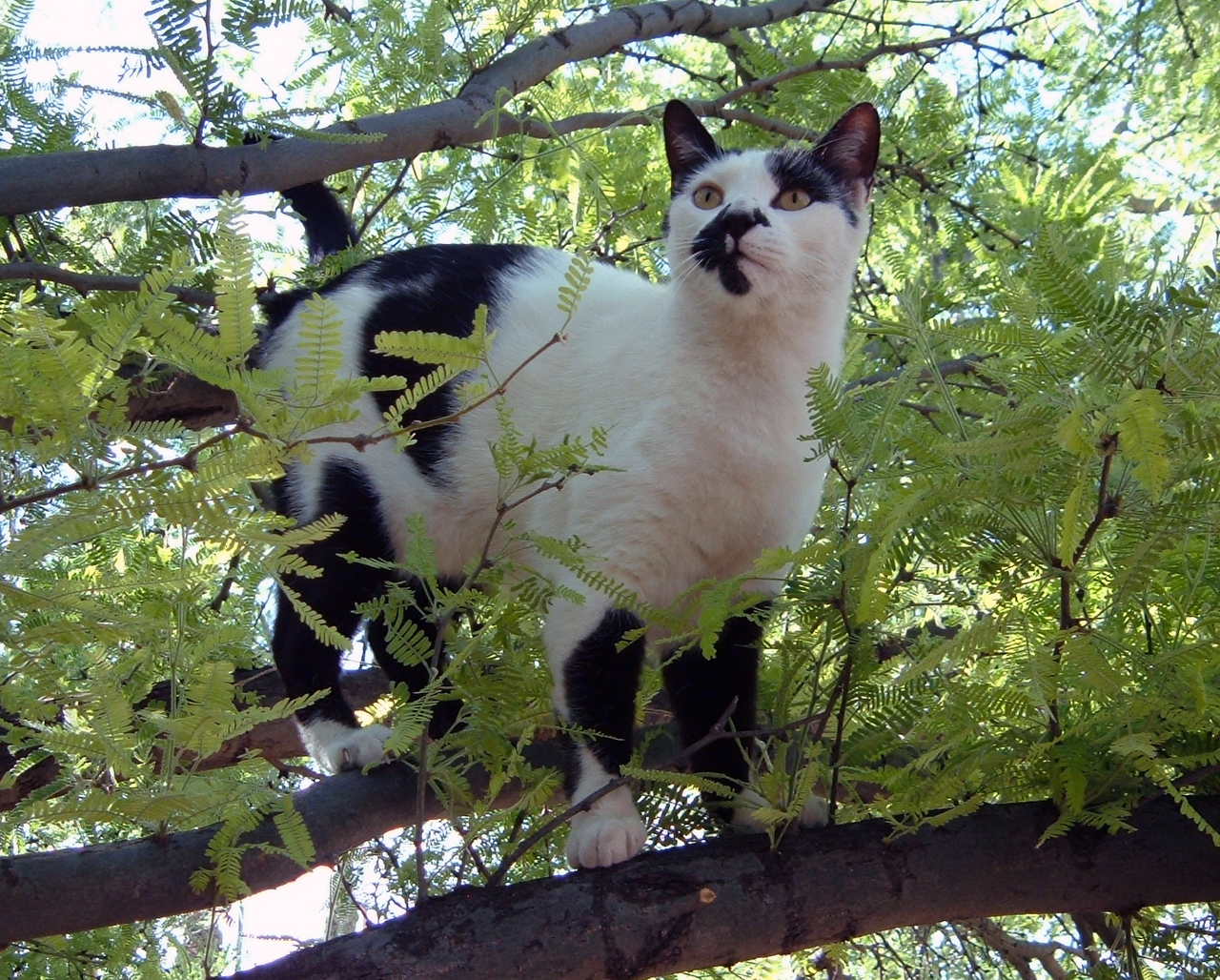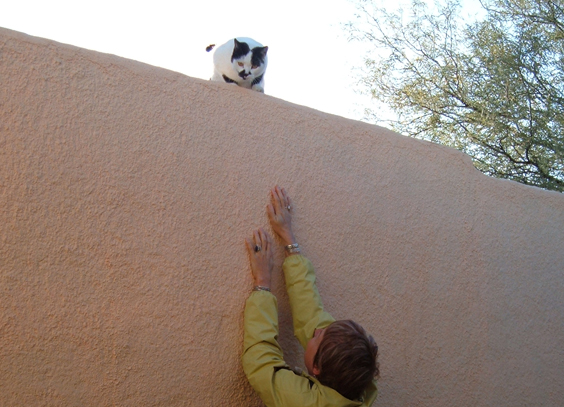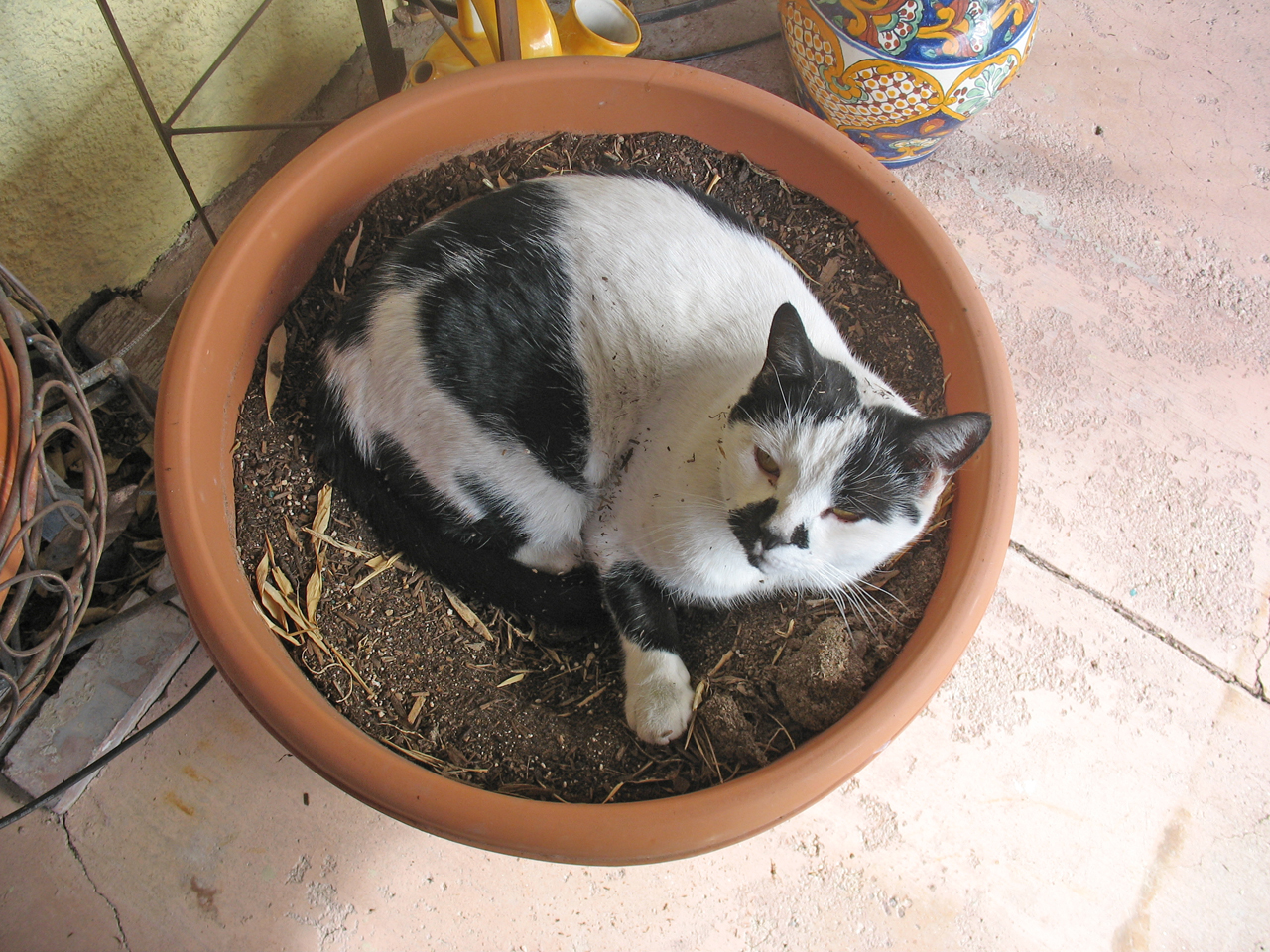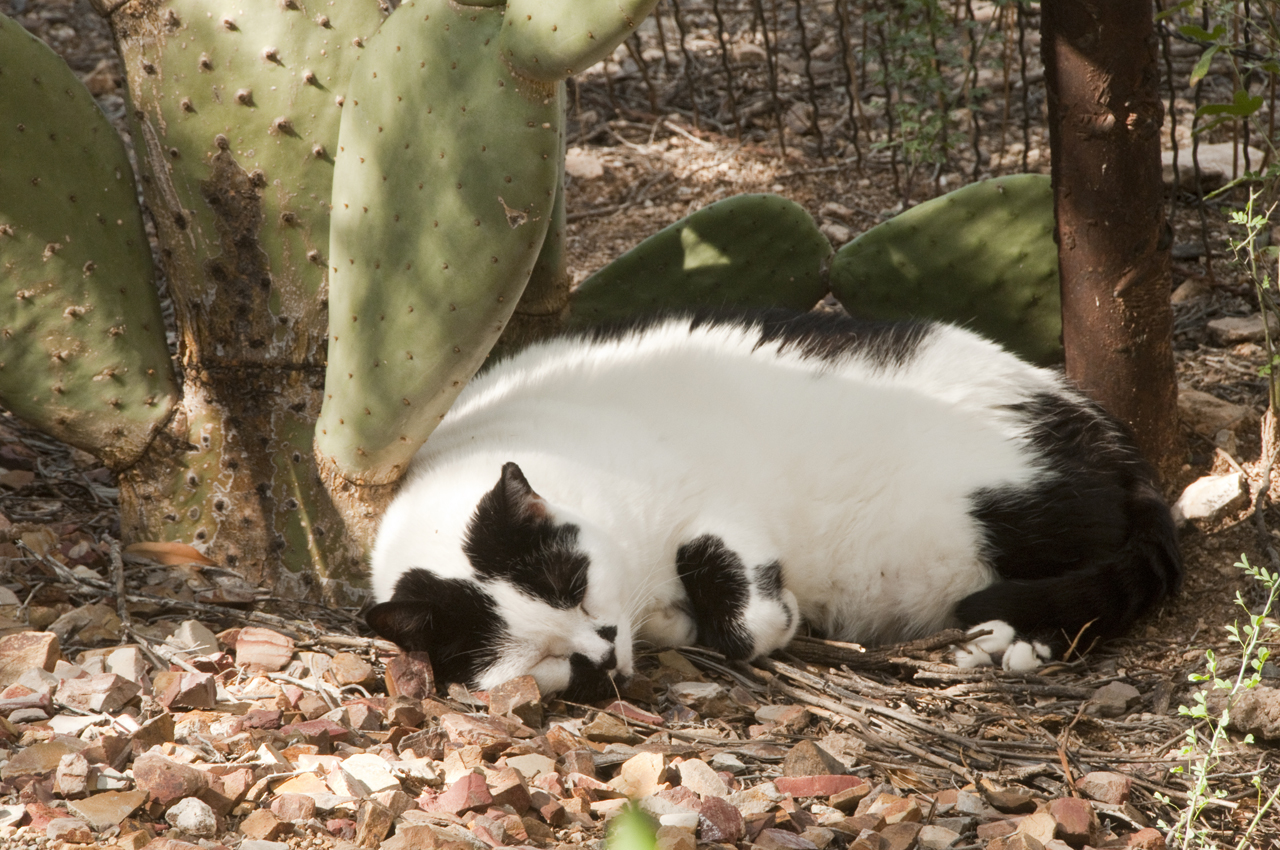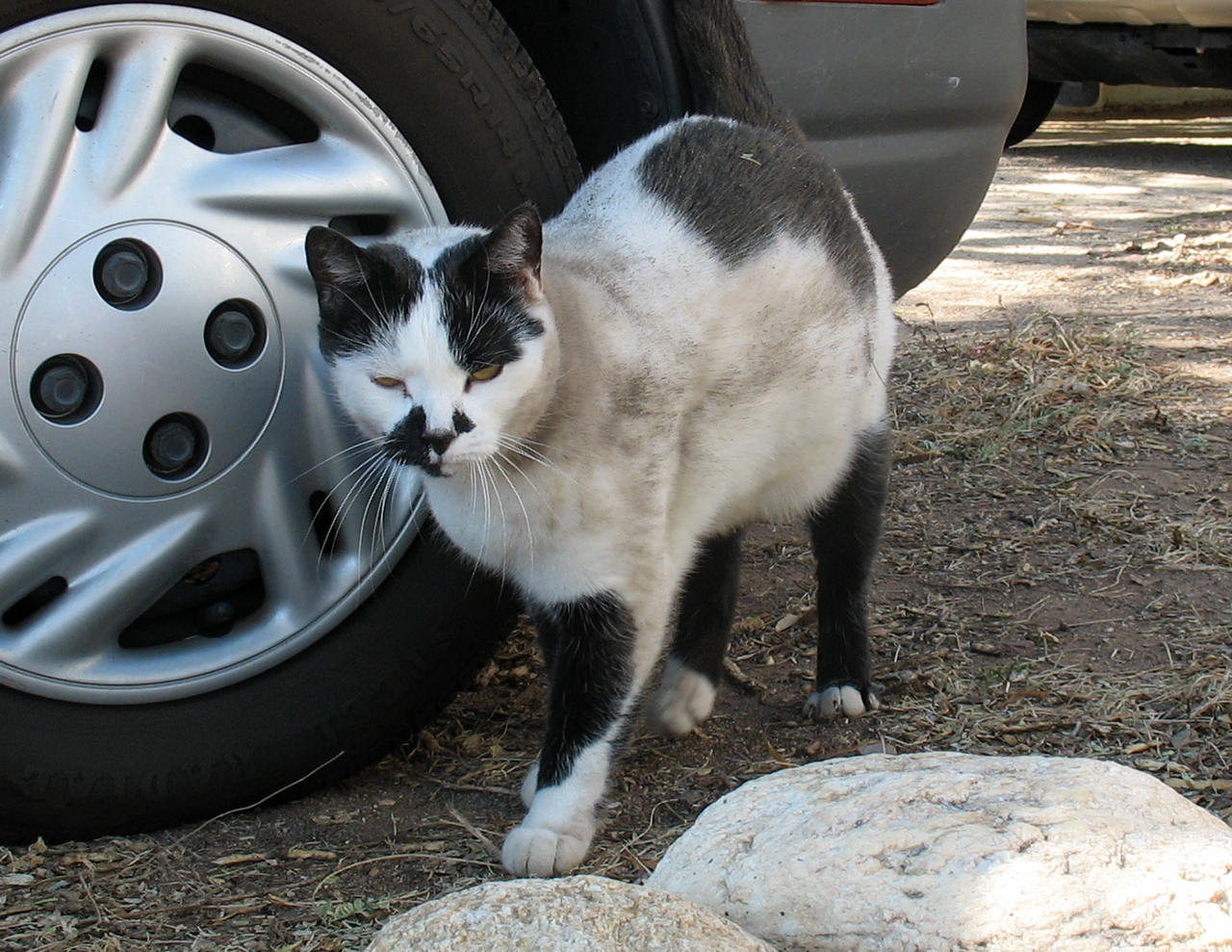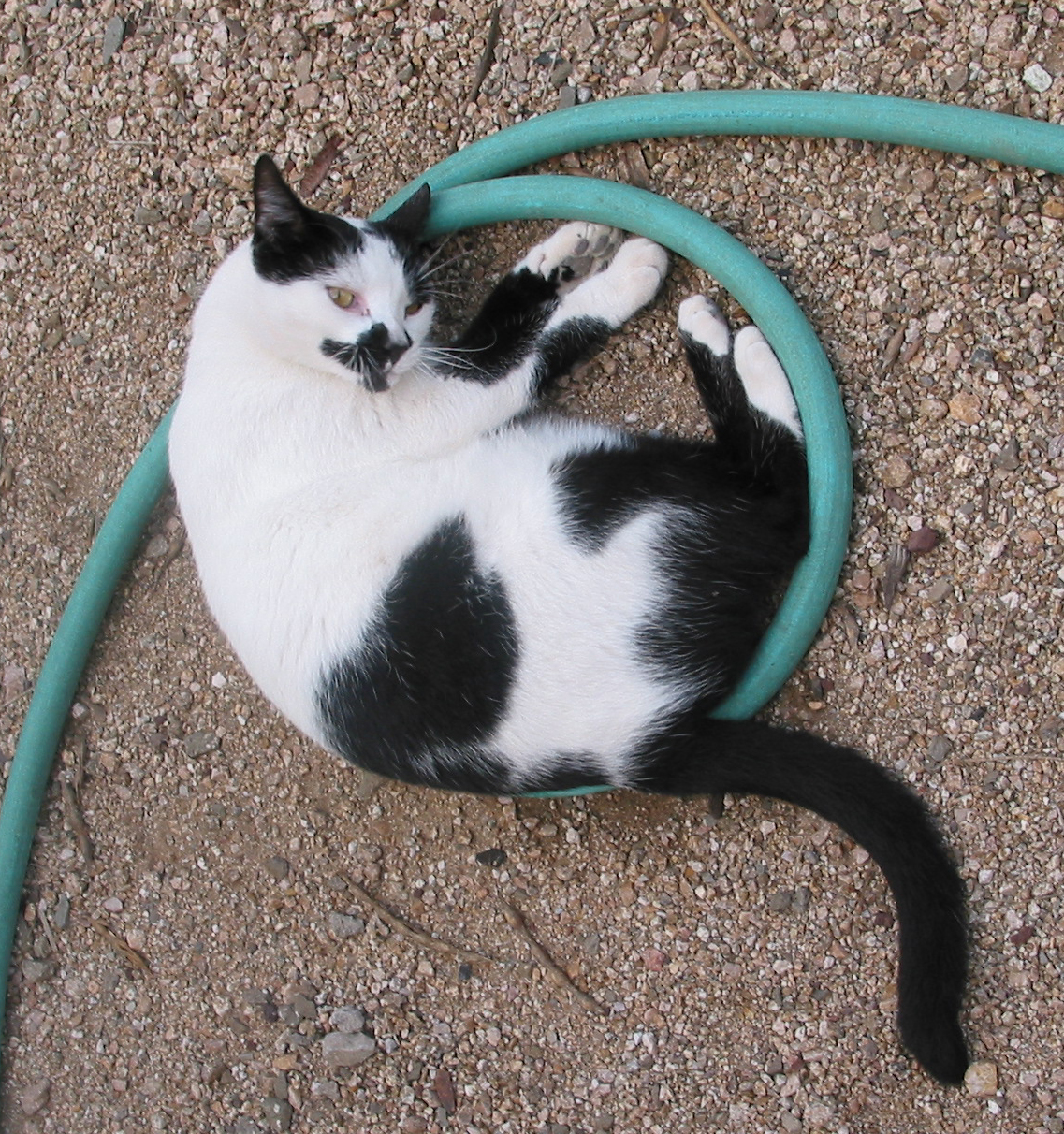 Caliche Napping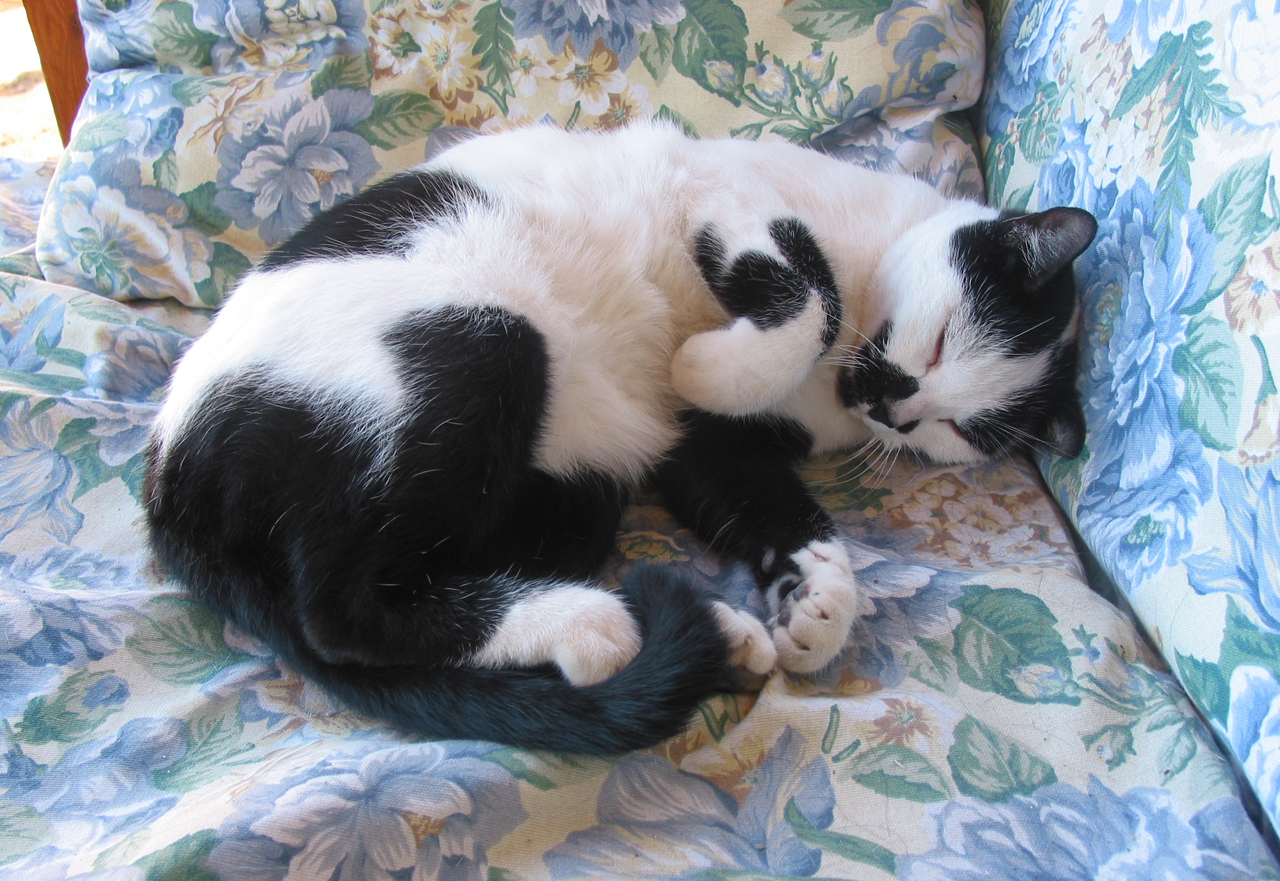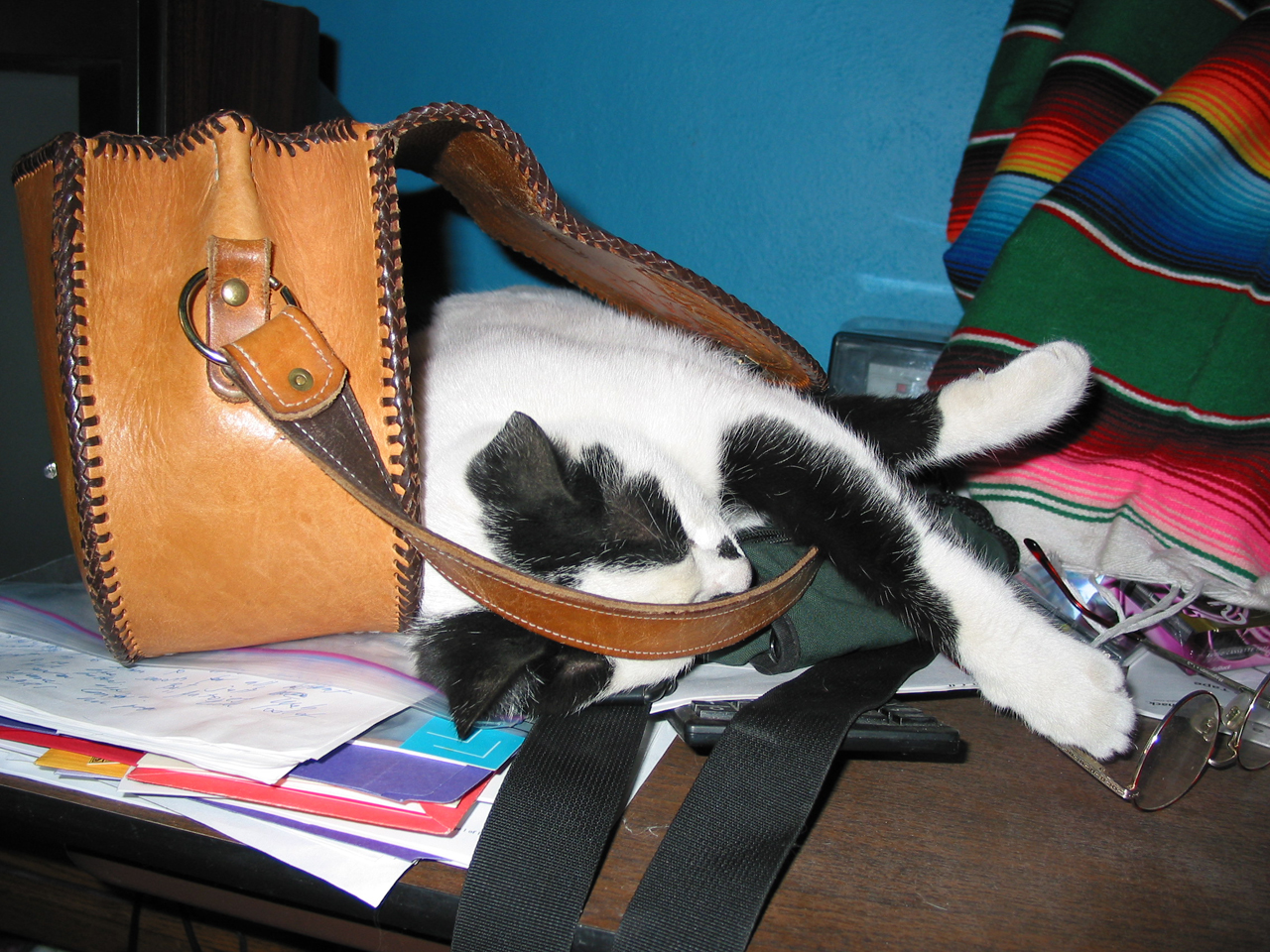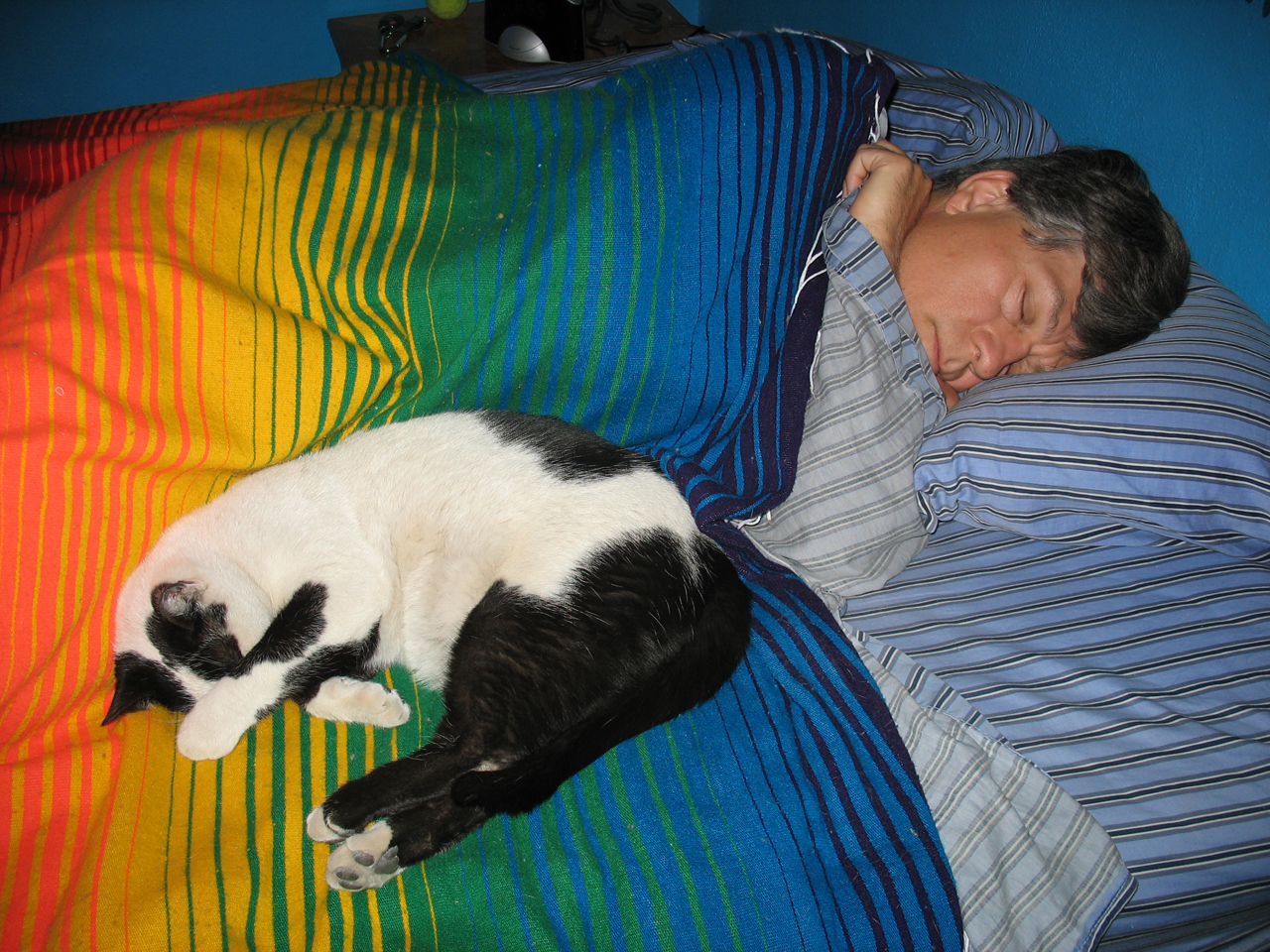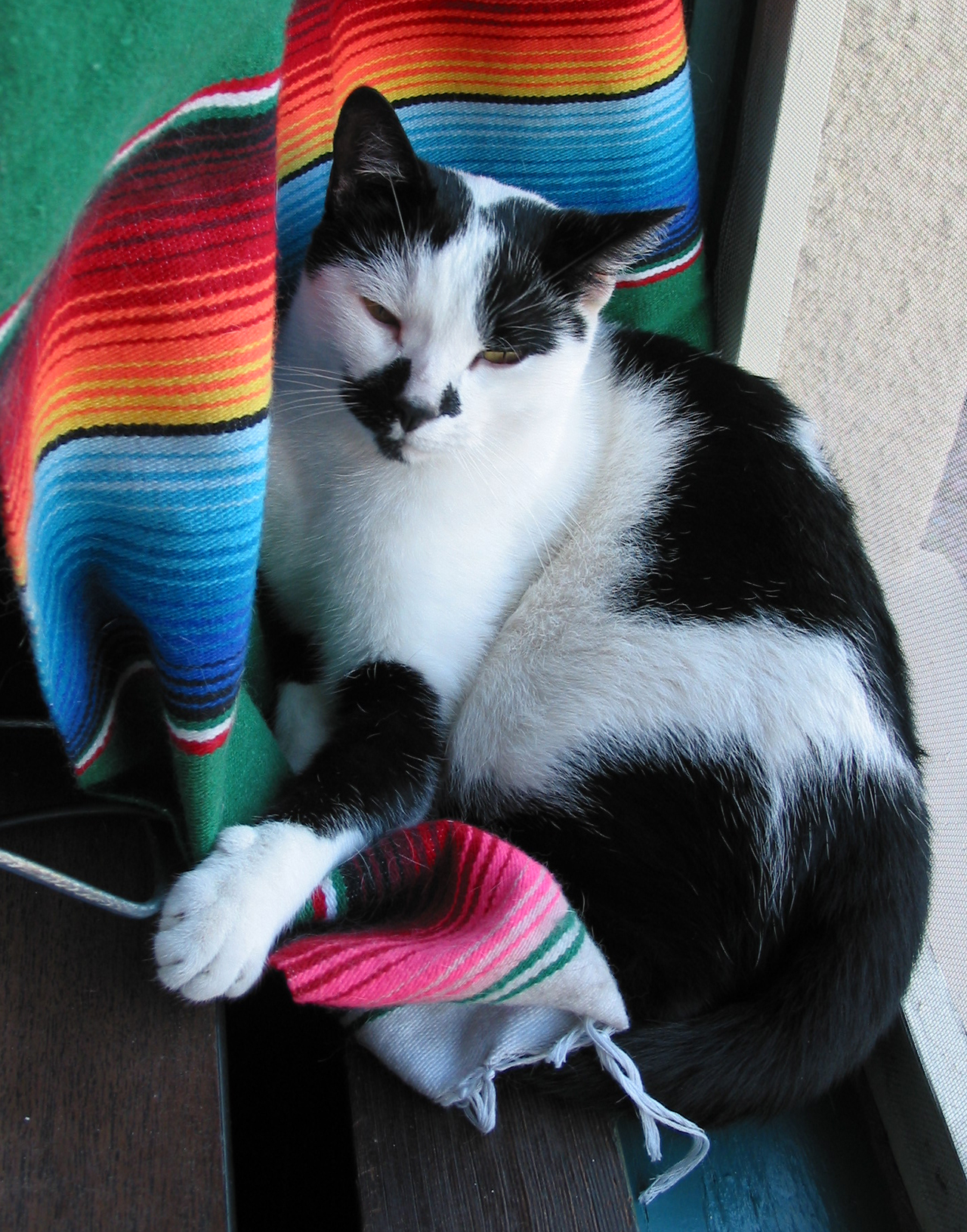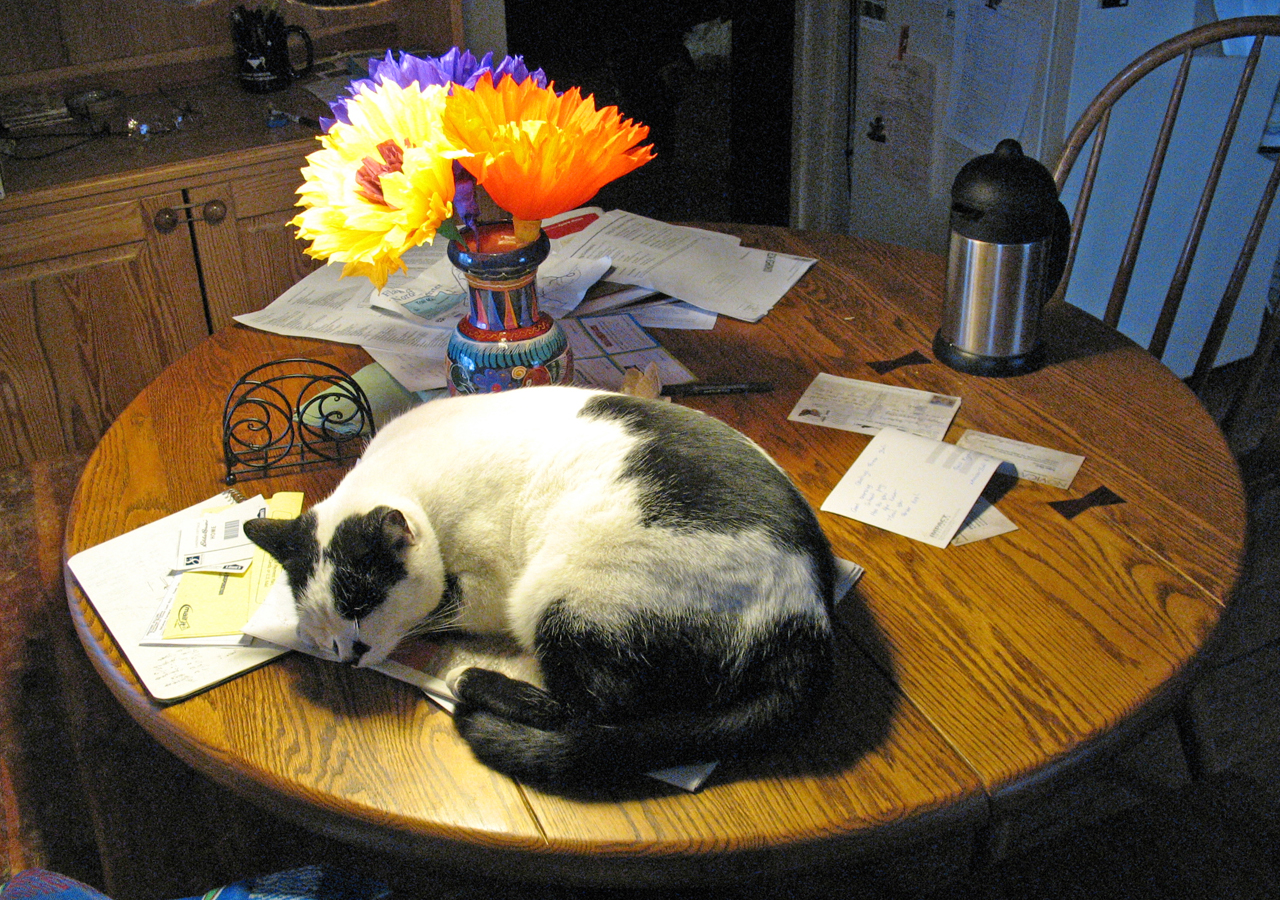 Caliche at Work
Between naps, Caliche helped out around the office ...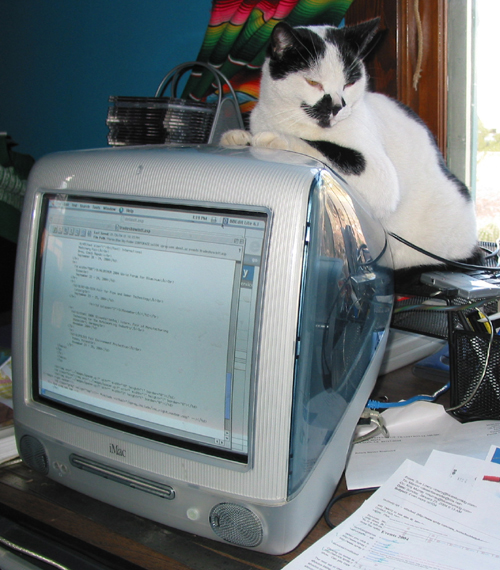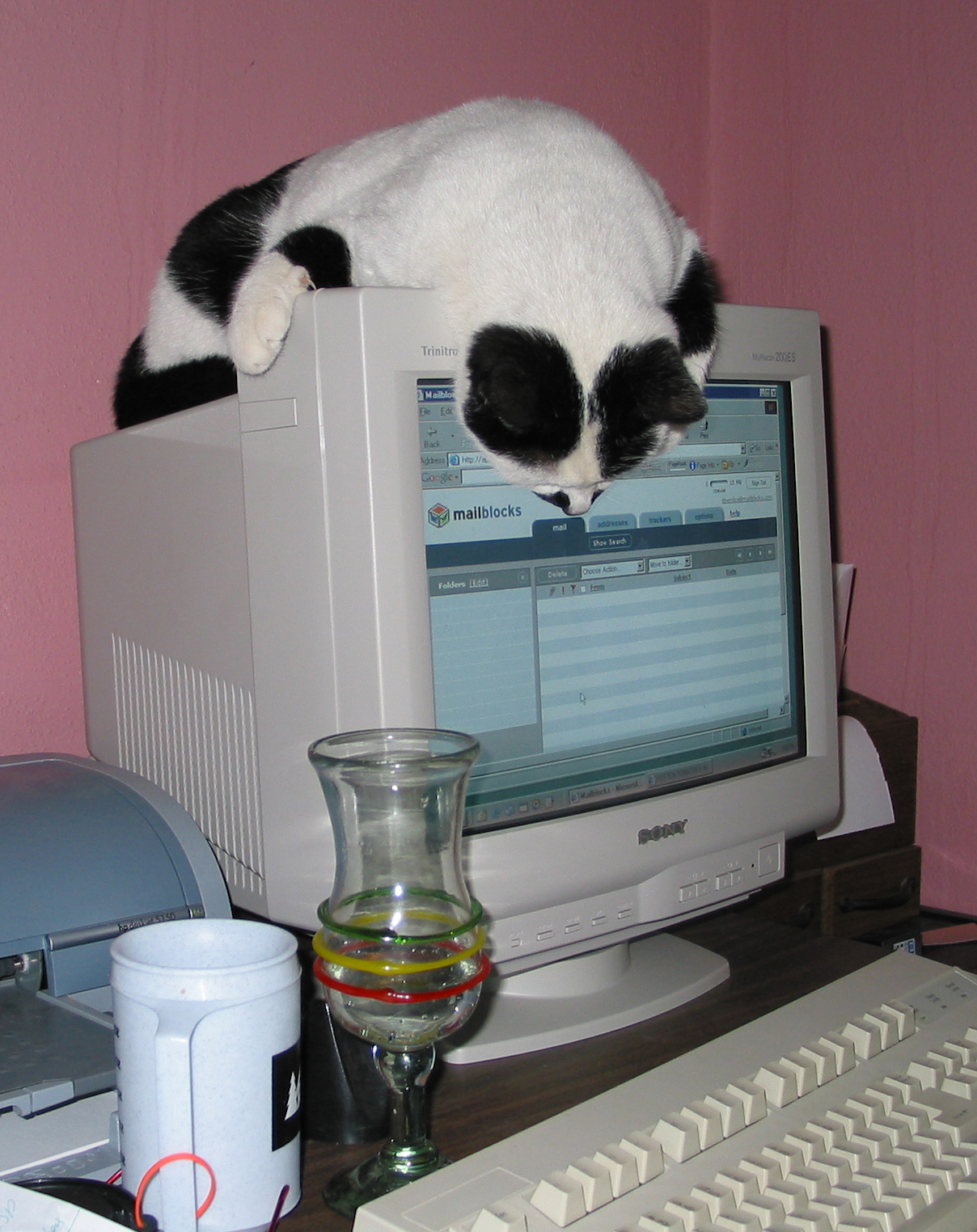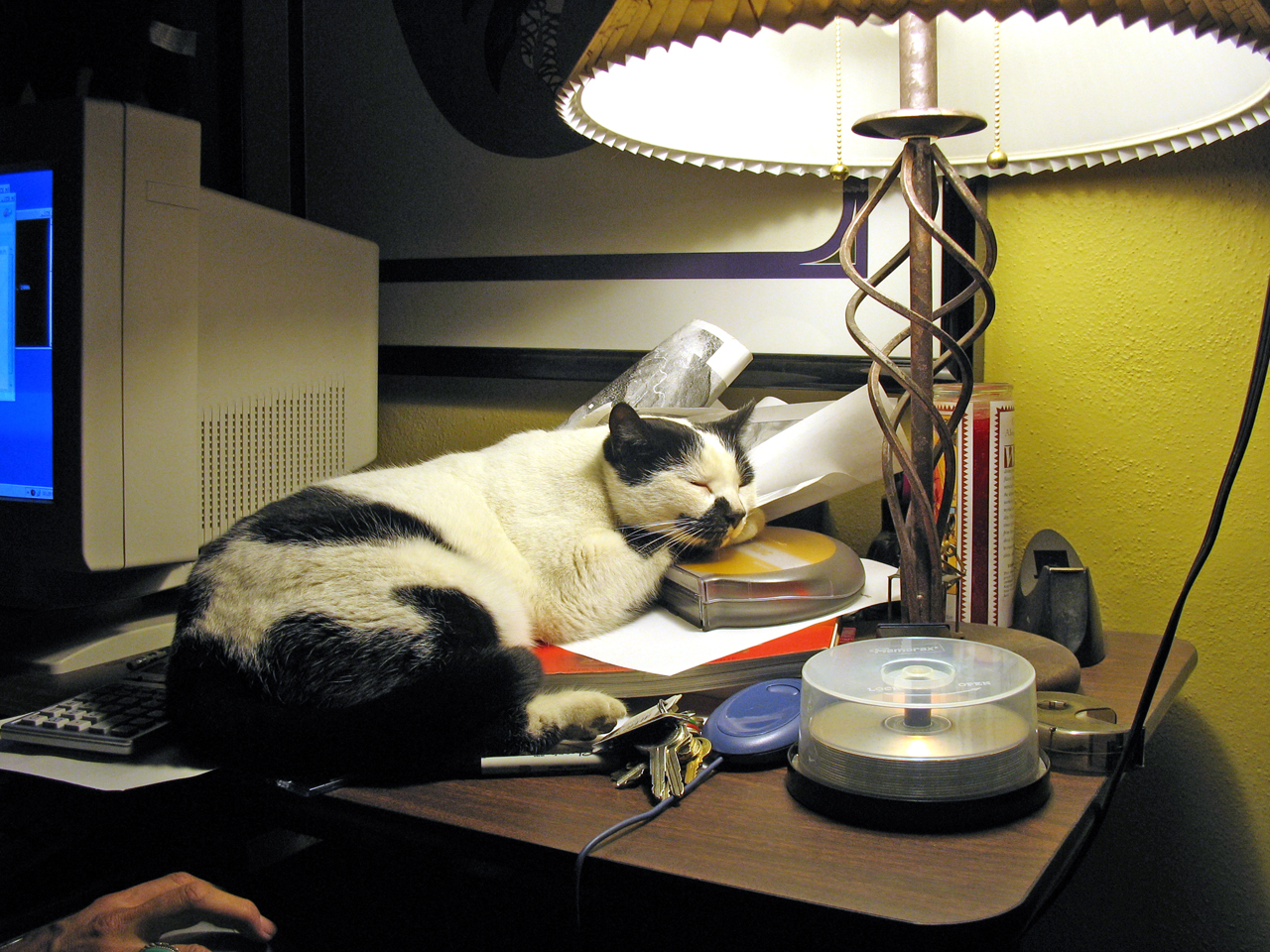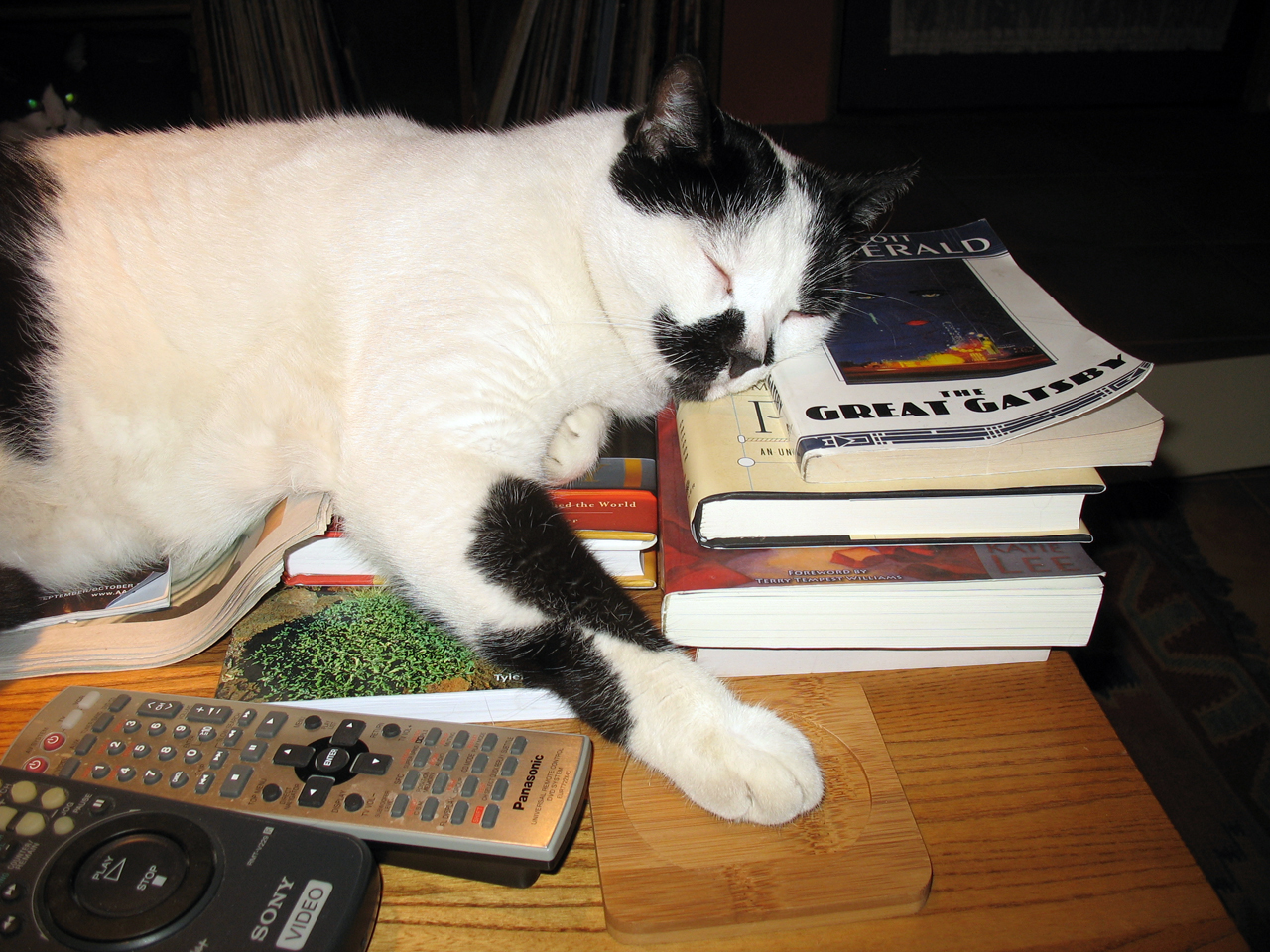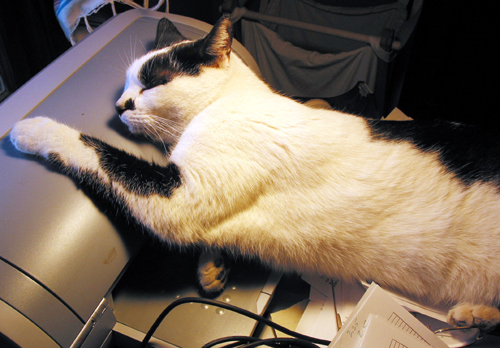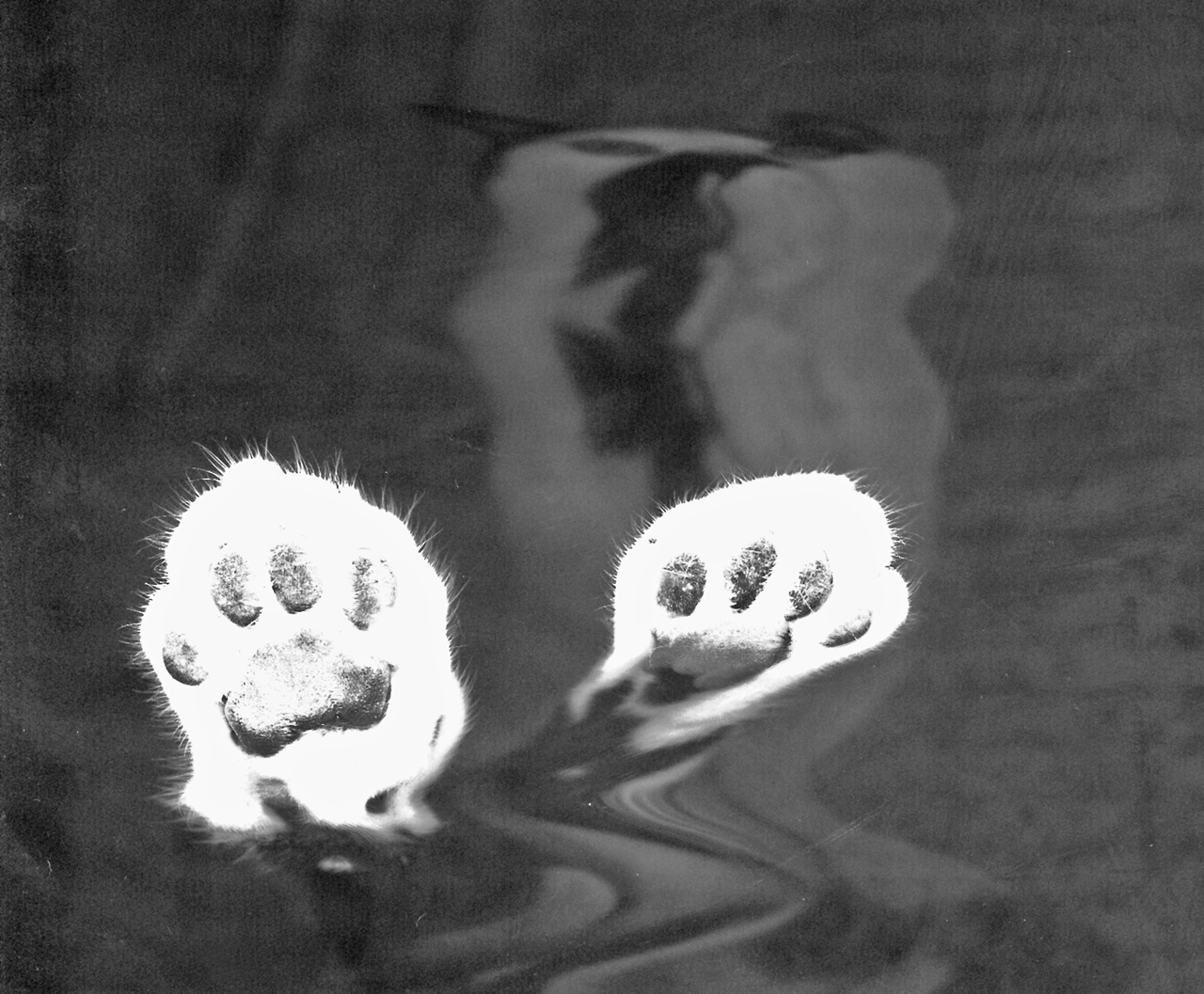 The New Place
Caliche mellowed a lot over the years, especially after we moved to the Brick Tent, where he had a big fenced yard, a pond, and fewer cats competing for his territory.