San Carlos, Sonora
July 2004
David's first trip south of the border began with an easy ride down Route 15 to Hermosillo. Border crossing procedures have been greatly simplified since my last trip and we breezed through in half an hour.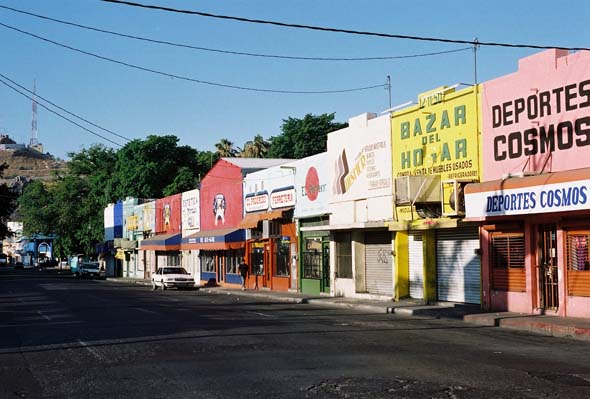 As usual, we stayed right downtown at Hotel San Andres, which has very comfortable rooms, a nice pool and a good restaurant on site for about $38/night. The photo above shows the colorful shops on Oaxaca Street.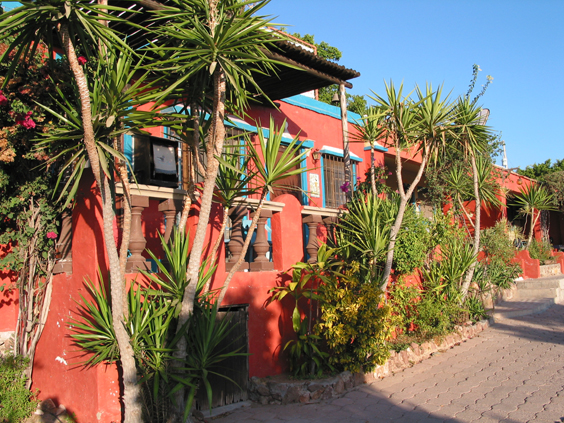 La Posada del Desierto has fallen on hard times but still has nice rooms for just $34/night.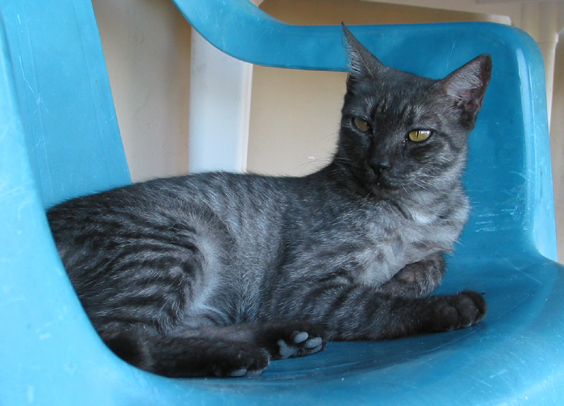 And your room comes with your choice of cats ....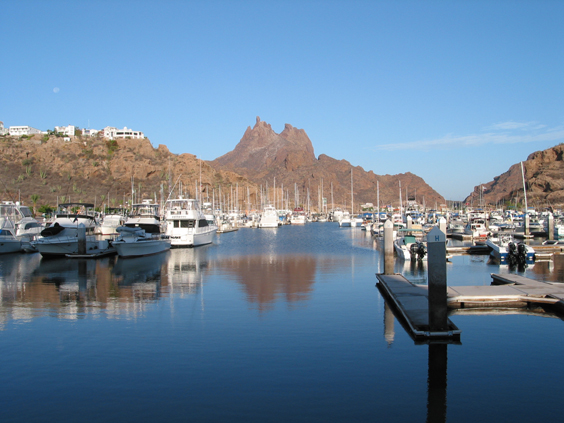 Our motel overlooked the San Carlos Marina. Very early in the morning it was almost cool enough to enjoy the view.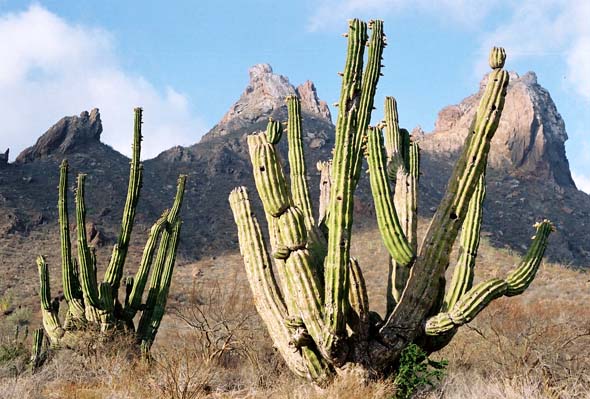 The Tetas de Cabra define the skyline of San Carlos.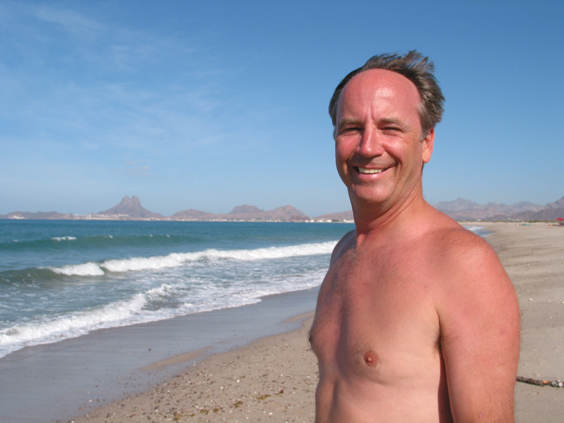 Here's David with the Tetas ...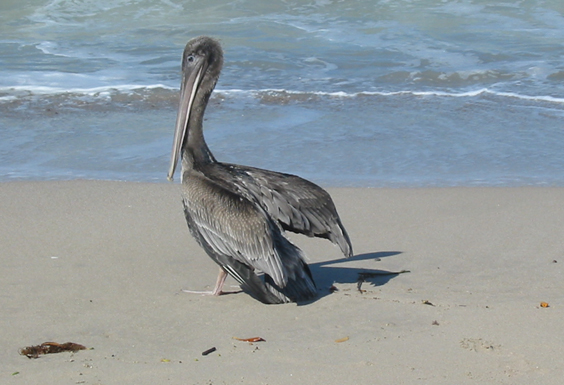 The second morning we found a spot of beach that was blissfully free of both jellyfish and Gringo tourists. Most of our fellow beachcombers were shorebirds.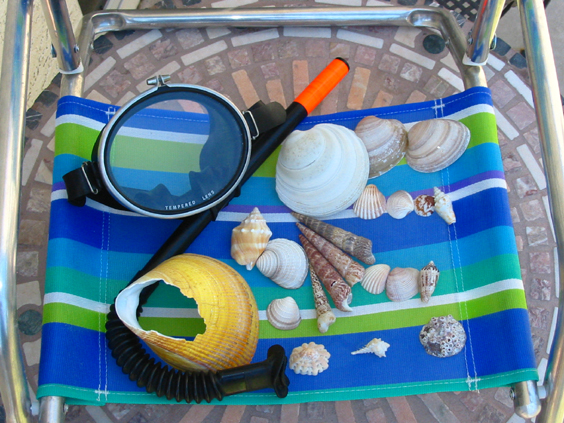 We whiled away the hours splashing in the gray-green surf and admiring the dolphins, pelicans, frigate birds, and picking up lots and lots of shells. It's a good thing we relaxed on the beach. The trip home would be a harrowing 14-hour adventure that included an afternoon of total Spanish immersion at an open air garage (busted alternator).