El Pinacate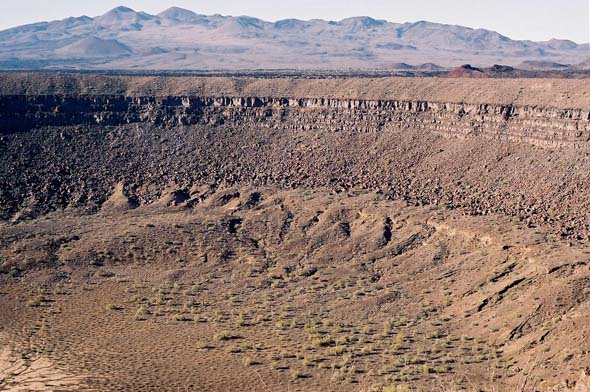 Just south of the border and Organ Pipe National Monument is Reserva de la Biosfera El Pinacate y Gran Desierto de Altar, a 2000-km volcanic region containing more than 10 giant craters and 400 cinder cones. Author William K. Hartmann describes this area as the "black heart of the Sonoran Desert."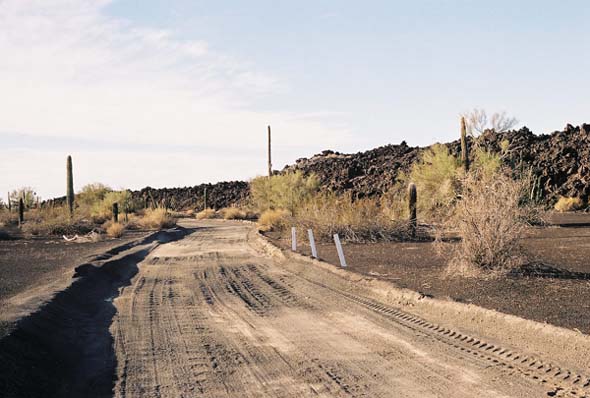 This new national park is virtually undeveloped, with one-lane sand and cinder roads and no facilities whatsoever.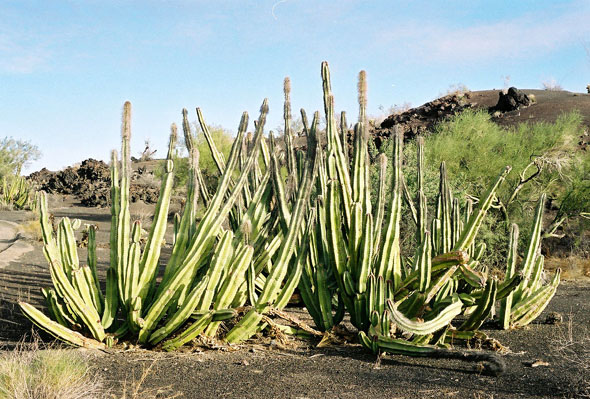 The black and bone-dry lava fields are dotted with senita, cholla and organ pipe cactus, palo verde trees and brittlebush. How do they survive in such a harsh environment?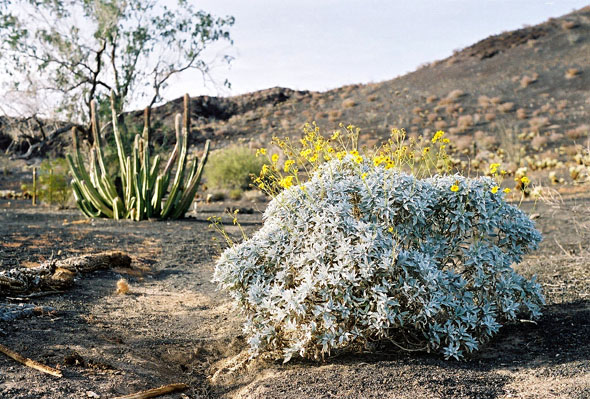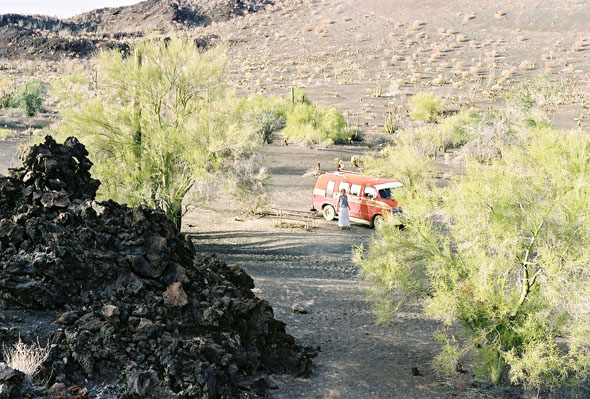 Camping is limited and visitors should bring all of their own food, water, equipment and supplies. I spent a night under an impossibly starry sky in the saddle between two cinder cones at Tecolate, 22 miles from the park entrance. Henceforth my strong morning camping coffee with canned milk shall be known as "Tecolatté."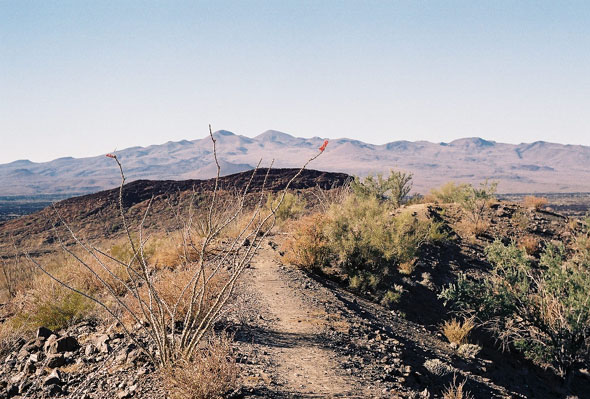 One of the few hiking trails runs along the rim of El Elegante, the largest and most spectacular crater in the park. It measures 4723 feet across and 787 feet deep. Even on New Year's Day, the relentless sun and charred rock made it hot as a kiln.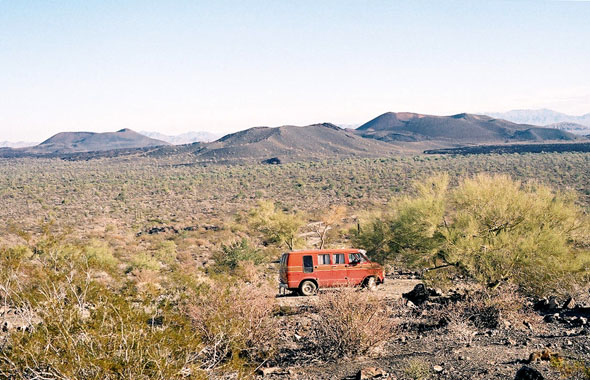 The parking lot at Elegante was so steep, I had to lean Consuela against a rock. At 22 -- well past retirement age -- Consuela is destined to live out her last days in the Sonoran Desert, pretending she's a jeep!
No trip to Mexico is complete with a roadside shrine, and this is one of my favorites.