Retour à Montréal
A business trip took me to Toronto in mid-October, so I took a few extra days and enjoyed a long weekend in Montréal. After a long stroll through Vieux Montréal and rue St-Denis, we crossed Parc Lafontaine under a rainbow, on our way to a dinner party with Monique, Marie-Anne, Marcel and Christiane. Gosh it was great to see everybody again!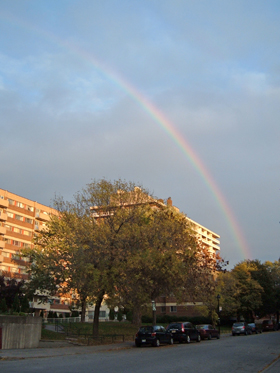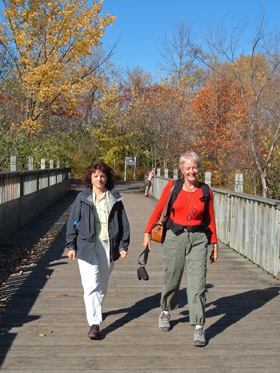 Marie-Anne took us on a tour the next day of some of our old haunts including Marché Jean-Talon, Parc Nature de l'Ile-de-la-Visitation, my old apartment on Sacré Coeur and my house on St-Germain, followed by a sunset pilgrimage to the top of Mont-Royal. Montréal has had an exceptionally warm fall, and we were delighted to discover that we weren't too late to enjoy the colors of autumn.
The warm weather made for big crowds in Old Montréal; on the weekend. We returned on a rainy week night and found it much more to our liking.
One of the highlights of this trip was discovering the "Silophone" on the west end of the Vieux Port. When I lived in Montréal, I loved to ride my bike around the enormous elevators that were once part of the Farine Five Roses complex. Built in 1958 and abandoned in the 1990s, the elevators have survived thanks to the enormous cost of destroying such substantial buildings. In the mid-1990s, an architect and a composer joined forces to turn one of the elevators into the "Silophone", a venue for concerts, recording sessions and the amusement of visitors to Montreal's Vieux Port who can listen to their voices reverberate inside the 17-story silo.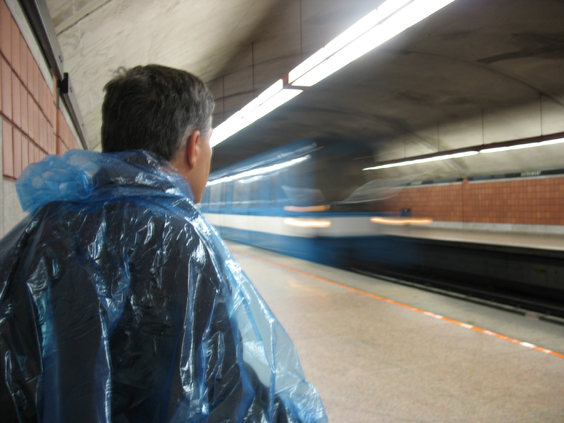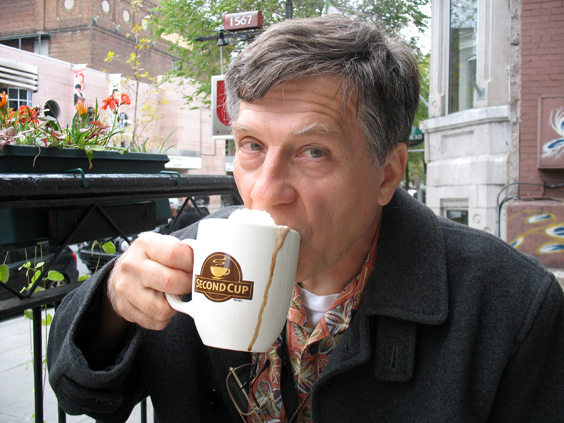 But mostly this trip was about joyriding on the métro, enjoying endless cups of café au lait and eating in as many hole-in-the-wall ethnic restaurants as possible. City stuff. Stuff we don't have in Tucson. The cool, damp air perfumed with the smell of floating leaves and the first wood fires of the season felt good to us.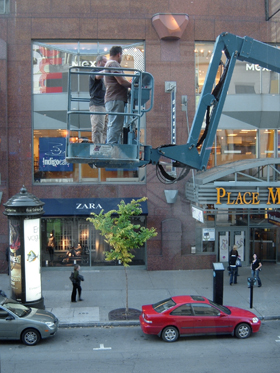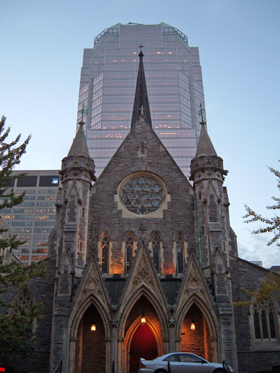 We were wowed by the tremendous amount of construction and reconstruction all over the city, and by the vibrant and original design of everything from office furniture to handmade soap. Such is the rich stock that can be brewed from ingredients collected all over the world.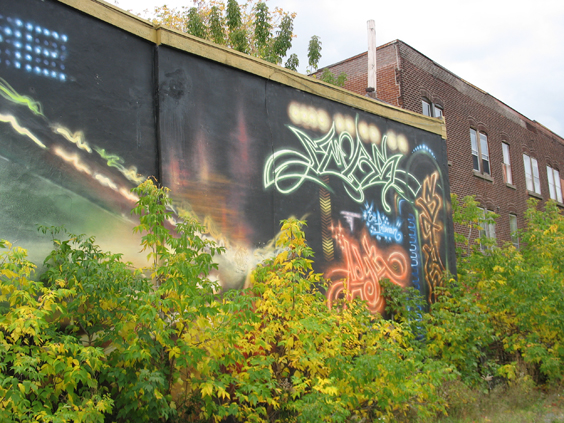 Even some of the graffiti showed a fine sense of color and form.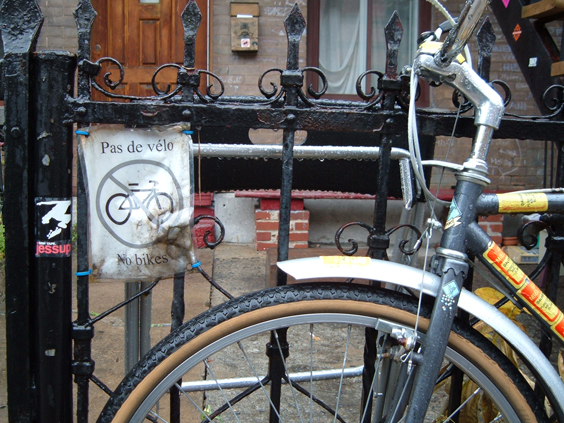 Had we known the weather would be so mild, we would have rented bikes and pedaled to Rapides Lachine. Despite its short summer, Montréal is still the most bike-friendly city in North America.
Instead, we made our way to my favorite park by métro and a long bus ride. It was worth the trip..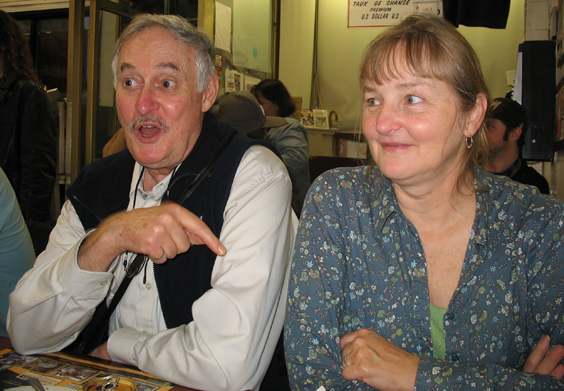 For our last day in Montréal, what could be better than lunch at Schwartz's Deli with Serge and Jocelyne? Schwartz's hasn't changed since 1928. And Serge? Well, almost as long. But Jocelyne keeps him on a short leash.
I miss my buddies from Montréal and the excitement of a large, culturally diverse city. "Dear Canada: In the interest of Libre Echange, we would like to relocate Montréal to the Sonoran Desert. In exchange, we offer you .... Phoenix!"