Montréal and Les Îles-de-la-Madeleine
August 29 - September 17, 2018
For years my friend Susan and I have talked about taking a trip together. We both speak French — le français de la france for her and le français québecois for me —and we love the outdoors, albeit for slightly different activities. Susan enjoys charming country inns and fine dining, while I'm happy sleeping on the ground and cooking dinner over a campfire. Was there an adventure that might combine both our interests? Eventually I persuaded her to join me for something I never had the time or the money to do when I lived in Montréal: a cruise to Les Îles-de-la-Madeleine.
Les Îles are a chain of small islands in the mouth of the Gulf of St. Lawrence. I first visited this area in 1989, when I biked across Prince Edward Island and the Magdalens all the way to Île de la Grande Entrée. It was a very challenging trip, but I was dazzled by these tiny red islands in the enormous green sea.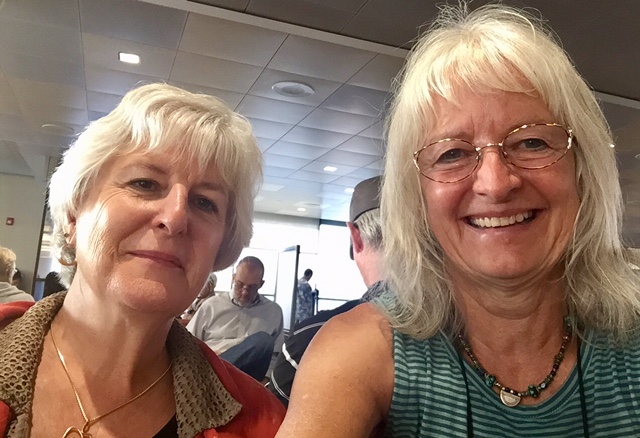 We landed in Montréal on a hot night in late August, but our luggage did not get off the plane with us, and we weren't alone There were more than 100 people in the lost baggage line at Air Canada, and many hundreds of bags piled up on either side of the queue.