San Diego/Santa MonicaMarch 8-11, 2007
It's hard to get me out of my desert. Believe it or not, my very first visit to southern California was a business trip to San Diego in early March.
We landed in Los Angeles in air so foul it reminded me of the opening scenes of Blade Runner. Hollywood, Malibu, the Pacific Coast Highway ... it made no difference to me. I just wanted out of town as quickly as possible.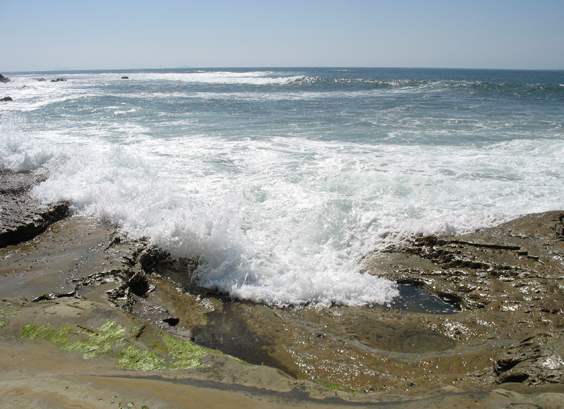 Highway 405 was seven lanes of red lights and seven lanes of white lights. No wonder there are so many rehab facilities in southern California. If I had to drive that road every day, I'd lose my mind.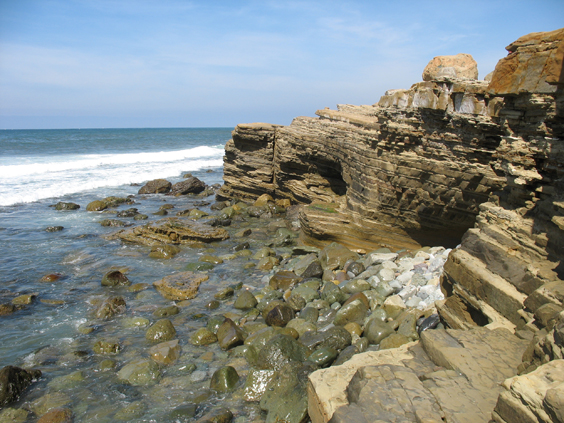 Luckily our hotel in San Diego was right on the beach where the bad air and traffic were tempered by salt air and the sound of crashing surf.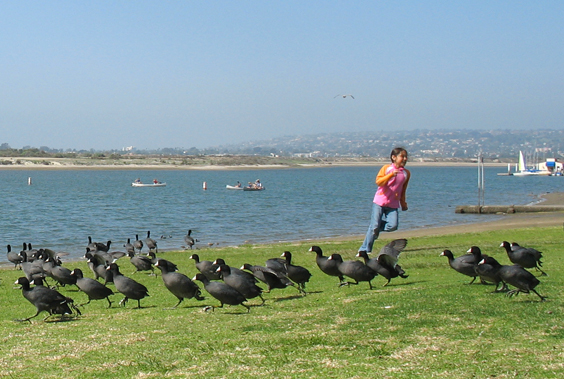 A cavalcade of coots on the beach in San Diego.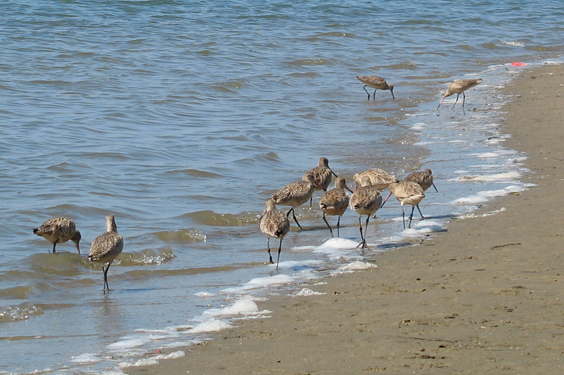 With an ocean, Tucson would be paradise. Or would it be Los Angeles???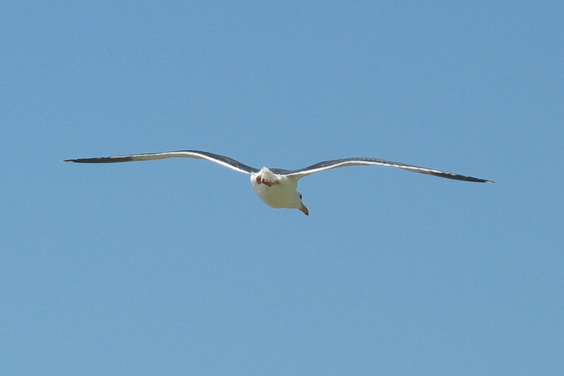 Seagulls come in many colors and sizes, but the Western Gulls are all EXTRA LARGE.
While I was tending my show booth, Dennis was free to wander along the beach at Cabrillo State Park.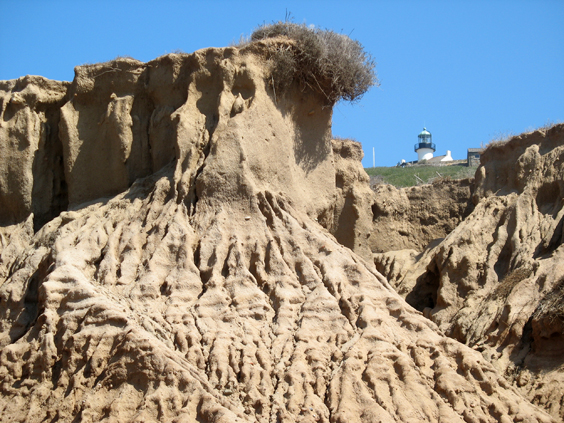 The Old Point Loma Lighthouse stood watch over San Diego Bay from 1855 to 1891.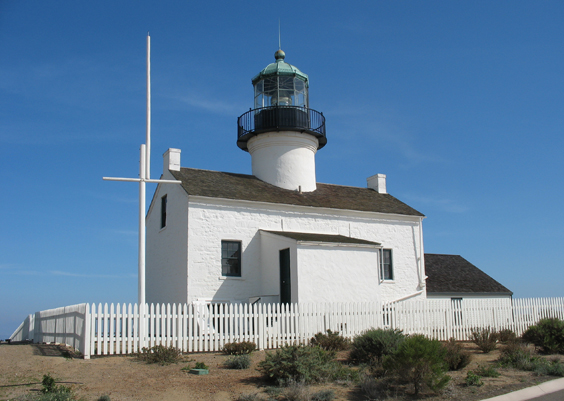 A spiral staircase inside the lighthouse resembles nothing so much as a cross-section of a seashell.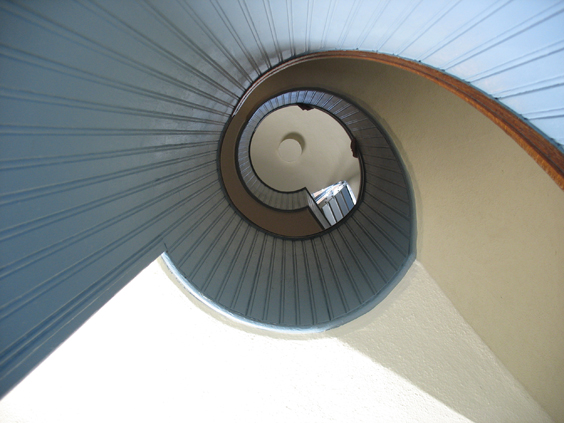 The lighthouse was relocated after 36 years of service because its beam was often obscured by fog and low clouds!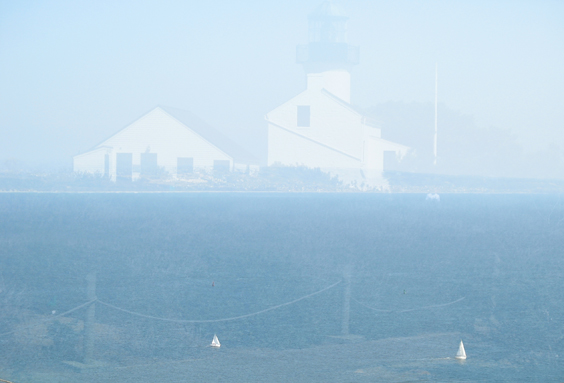 We found time one evening to stroll around Balboa Park, which is home to 22 museums.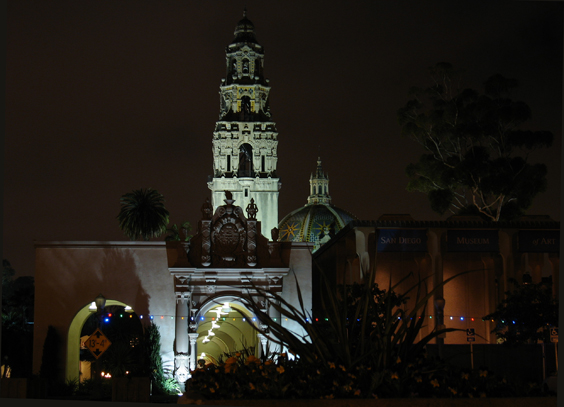 We tried to find the famous Bazaar del Mundo, but the City yanked their lease and replaced the former zocalo with tacky shops hawking Mexican kitsch.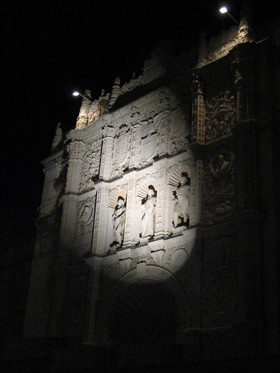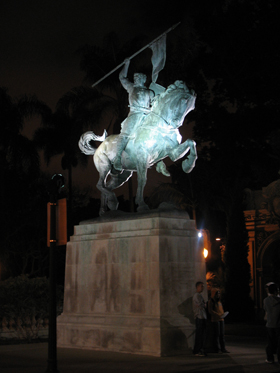 We raced back up the coast Saturday night to attend the grand opening of Café Aman in west LA.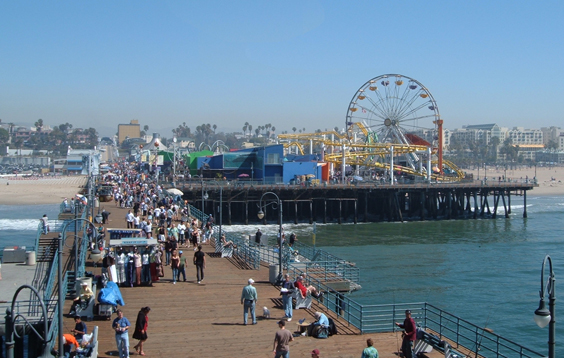 Somehow we squeezed in visits to Dennis' outlaws and Santa Monica Pier and a quick drive up the Pacific Coast Highway before flying back to Tucson.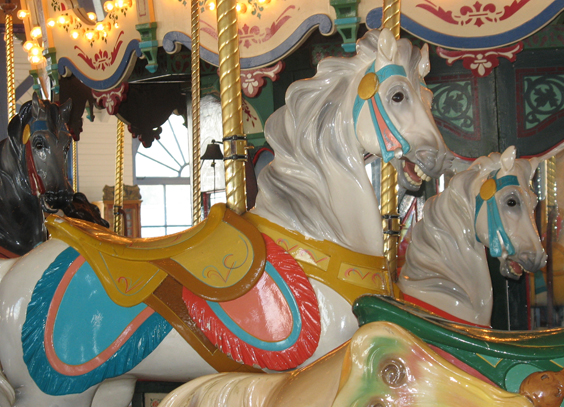 If you're anywhere in southern California, don't miss the Bhutan Shop in Topanga Canyon. Fabulous cotton and hemp textiles with a side of Eastern philosophy!