Frances Ann McDonald Trigg
February 14, 1942 - May 3, 2016
From Frankie's Memorial Service
Denver, Colorado, May 11, 2016
As many of you know, Frankie was one of six sisters, four of whom survived her. Ill health and distance made it impossible for all of them to join us here today, but I want to share some of their memories of Frankie on behalf of her sisters:
From our sister Ruth McDonald Litke, who lives in St. Cloud, Minnesota:
"Frances Ann McDonald was born on Valentine's Day, February 14, 1942. I don't remember ever hearing her called anything but Frankie. Supposedly, I offered to trade her off for a small dog that day.

Frankie is five years younger than me. Even though she had some major health problems, I never expected her to leave me. She was so full of life and concern for others.

After mom died in 2000, Frankie became the family switchboard. She was the sister who was all heart.

She adored her grandchildren. D.J. and K.A. will forever carry not only her genes, but the profound influence she had on their lives.

Frankie and I didn't share similar personalities. I was the stoic, practical older sister. She was the free spirit who loved the outrageous and did things in multiples. If she liked something, she would buy 2 or 3 of the same thing.

Frankie was not afraid to say exactly what she was thinking. In fact, Don Trigg had a t-shirt imprinted with the words "WHO CARE WHAT FRANKIE SAY!" We were with Don and Frankie on winter vacation on Lake Mead. It was the day BEFORE her 62nd birthday. She decided to purchase a second passport card so we didn't always have to borrow Don's card when going in and out of the gate. The woman in the booth flatly refused to sell her a card until the next day. You can imagine the conversation that took place.

Frankie became a widow at age 63 and she continued to work until she was 70. She loved the Denver Broncos, trail riding with ATVs and her friends, singing with Mike and the choir group and John Denver music.

Being a middle sister allowed Frankie to form close bonds with both the older and younger siblings. The sisters all have special memories to share."
From our sister Janet McDonald O'Keeffe, who lives in Hastings, Nebraska:
"I was shopping with Frankie once and we stopped outside a store window with a pair of pink cowboy boots in the window. Just as I was thinking how ugly they were, Frankie chimed in with "aren't they just beautiful?"

Frankie and I had more road trips planned. She had so much energy and enthusiasm. One morning in a motel in Gallup during a blizzard I heard her on the phone with the sheriff saying, "I want to speak to someone who has been on the road....not to a person who just heard about conditions." She was totally one in a million. There is a hole in my soul where Frankie resided. I will miss her forever.
From our sister Evelyn McDonald Paulling, who lives in Leesburg, Florida:
"I remember Frankie intentionally choosing "Ya-Ya" as her "Grandparent" name. She told me it was the Greek version for affection for the older family relative such as I'm "Nana". I always loved it."
Posthumously, from my sister Susan McDonald Muir, who passed away in 2004:
"Welcome Home Sis. Remember that crazy time when we hitchhiked home to Minnesota together for a family reunion. Can you believe we did that?"
I am Marion, the youngest of the McDonald sisters. My memories of Frankie are mainly from when I lived with her part of the year in Jacksonville, Florida, so that I wouldn't have to change schools twice a year while our parents spent the winter in Florida. At the time Frankie was working two full-time jobs, and sharing a mobile home with a roommate and two high-strung poodles, but she still made time and space for me.

Nobody loved dogs more than Frankie, all the way from her first dog, Shellie, a Pekinese puppy, who became my best friend, to Floydie, Susie's enormous Newfoundland, whom Frankie adopted when Susie could no longer care for her.

Frankie had an enormous heart and never lived for anything but love. I remember sitting with Susie, crying her eyes out when she read that Frankie was moving to Denver to marry Don Trigg. 15 years later, she surprised us again by remarrying Don on their anniversary.

One of my best memories of Frankie is from a family reunion in Albuquerque. We had gone to get some groceries but had trouble crossing a busy street. We both stepped boldly into the crosswalk, staring down any drivers who might have considered pushing their luck. "They have no idea who they're dealing with!" Frankie snapped. Frankie never did anything by half measures.

I will leave you with the words from Frankie's last email to me, about her grandchildren, DJ and Kylie:

"They totally give me reason to live, and live happily."

And that she did, with all her heart, for every day of her life.
Special Memories of Growing Up in the McDonald Clan
By Frankie McDonald Trigg.
I'll begin with my remembrances of our lives in Gardner, North Dakota. One can't help but comment on the wonderful wild roses that bloomed in those great big ditches that lined all of the country roads around us. I still love the smell of them and would love to have them blooming in my yard.

Another thing to be remembered was the big old barn on Chummy's farm where we played with Uncle Harold's kids - seems I remember one of my sisters and a cousin starting a fire in that barn!

Those were the days of herding our sheep. Seems like we did it forever, but I don't think we lived at the Murdoff farm for more than 2 or 3 years. One night a band of wild dogs came and killed a bunch of our sheep and some were our "pets." Then we pulled the wool off of them and sent it somewhere to be cleaned. When it came back we each got to have a blanket stuffed with a wool bat from the dead sheep. Since I was only about 8 or 9 when we left Gardner, I may be slightly confused about what really did happen, but that's what I remember.

Then there was Bob, our short-tailed cow. She was another one of our pets and one day she fell down the big ditch and never got up again. We built a tent over her and eventually some kind of truck came and got her. I think she died; I don't think she had to be killed.

Sometimes we walked home from school when we lived on the Murdoff farm. If the train was stopped in Gardner and blocked our way home, we would just crawl under the train and continue on our way! It's hard to believe that no one got killed or lost an arm or leg doing that. In fact, it's a wonder that all of us and all of Uncle Harold's kids are still alive and in one piece.

We had boy cousins who came to visit us once and they didn't want to play with a bunch of girls, who certainly couldn't do anything fun like play ball. So just for the sport of it, we played a game of softball with them and beat them good! Served them right, don't you think?

I learned to drive out at the farm. At the time of year when we burned off the fields, I got to drive that old black pickup. What a thrill!! Seems like there was someone who caught on fire during one of those field burnings. Then there was the time when I was playing in the ditch with one of Uncle Howard's kids (probably Hal) and we were doing firecrackers. A hot match was thrown and while I was stooping to light the next firecracker, I was directly over the match. The grass under me caught on fire, ignited my skirt and burned the whole back out of it. I wonder what I must have told mom about that one?

Speaking of doing things with Hal - there was the time Hal and me were cutting rhubarb. I would hold the rhubarb and he would "whack it off" with the knife. What the heck, it was my hand holding the rhubarb! Of course, he whacked my hand instead of the rhubarb. To this day I have a scar on my hand from that cute little trick. Again, one has to wonder how we all survived our antics.

In 1951, when I was 9 years old, we moved to Lastrup, Minnesota, and I have to say I loved it there. Maybe it was just the age I was at, or maybe I really did love it there. I know we sure had a lot of very nice neighbors. I remember doing some of the neatest things. I'm not positive, but I think we only lived at Lastrup about 14 months.

I remember that we borrowed other people's horses and they got to stay with us. How I longed to get on one and just ride it forever, but I never even had the guts to get on one. We had Leon Boser's horses and I'm quite sure that one of them was named "Babe." I used to sit on the side of their stall and try to get up enough guts to just sit on her back. I never did though. But Leon's horses were NOTHING compared to Benny Nagel's team. Their names were "Dan" and "Fly" and I thought they were breathtakingly beautiful! I loved it when they were at our place, but we seldom got to borrow them.

Special, special memories include the wintertime sleigh rides; it was so wonderful! Eddie's Boser's kids would put bells on their horses' harnesses and come around to pick all of us kids up. We got to just trot around the country on Sunday afternoons riding on the he hayrack with those wonderful horses and the sound of their bells. Another thing I love to remember is the bright moonlit nights and skating on the slough. After chores were done we would grab our ice skates and walk down to the slough and meet with the Boser kids for an evening of ice skating. Then we would sit on a log and take off our skates and walk home in the dark.

We were also introduced to harvesting our crops by threshing. Rather than using a swather and combine, as we had in North Dakota, the grain was stacked in bundles and hauled to an old-time threshing machine. We also had to "pick rocks" at the Lastrup farm. It was unbelievable how they could come up out of the ground year after year. The neighbors came to help and then Dad farmed us girls out to the neighbors to pay them back. At the end of a hard sweaty day, we got to go to the lake for a swim. The soft lake water always felt so wonderful after a day out in the fields.

When we left Lastrup in the Fall of 1952, we moved back to the old Skauge farm. That winter probably was the most terrifying memory I have of living there. Jan froze her legs at the same time I was having an appendicitis attack. In fact, I ended up with a burst appendix. Jan froze her feet on the way home from school that day. I remember that I was sick in school all day and I was laying on the floor in the coat room. I heard Daddy in the building talking to Bean Lien, the custodian. Maybe I was too sick, but I didn't even go tell him I needed help. I attempted to walk home from school and remember that Uncle Howard's boys picked us up and I rode home in the back of their pickup with my appendix in the process of rupturing. Mom and Dad had to take Jan to the hospital in Hillsboro because of her legs and I'm sure everyone thought I just had the flu. Anyway, by the time Mom and Dad got home our oil burner had gone on the blink. It was very cold in the house and I think Daddy worked on that first. Then they realized that I was more than just a little sick. If I remember correctly, our own car was out of gas. This was in the middle of the night, so Daddy walked down to Uncle Howard's to get his car. Uncle Howard told Daddy that he didn't think his car would even start because the battery was run down. My dad says he remembers that car just kind of grunting and then it started. We began the 20 mile journey to Fargo, but when we got to South Broadway, there was a train across the tracks, so we had to backtrack to the underpass to get to the hospital. This was a tremendously painful trip for me; I felt every bump. I wonder how Mom and Dad ever paid for all the medical bills I subsequently incurred. I was in the hospital for more than two weeks because they didn't dare operate with all that poison in me. Then the following March I went back to the hospital to have my appendix removed.

While I was recovering from that surgery, the rest of the family moved from Gardner to Fargo. When I came back home, it was to the apartment above Shanley High School, not back to the rented house at Gardner.

I met Marvel Royer shortly after we moved to Fargo and became more of a horse-lover than ever. She had horses and I rode them every chance I got. I have really fond memories of going up to "Uncle Frank's farm" in Nekoma, N. Dak., where we rode horses constantly. Everyone always told me I would outgrow being so "horsy" but I haven't. I'm nearly 50 now and would give anything to be able to have a horse. Those were such special times for me.

Eventually we moved from Shanley into our house on 10th Avenue in Fargo. That's where we were during the tornado of 1957! What a scary thing to go through. All of us were in the coal bin in the basement. Daddy had his hands on the rafters and he would keep saying "it's going to go!" Well the house stood, but sustained tremendous damage by the time the storm was over. Our friend, Mickey Kramer, was at our house and he wanted to take off for home, but Mom wouldn't let him go. So his car got totaled in front of our house and there was almost no damage at his own home. Of course, had he been caught in the storm he may have lost his life. Grandma Arntz was still with us at this time. She sat on a chair wheezing and praying. I couldn't even remember the words to the prayers.

During those years Jan and I both worked at the Fargo Theater. In 1960 I got a job at Beneficial Finance working for Don Trigg. At some point during that summer, Mom and Dad bought the store on Little Floyd Lake near Detroit Lakes. They moved there and I began my life with roommates. I have absolutely no idea of how many times we moved! I moved to Detroit Lakes in 1961, and I can remember at least 3 different apartments that I lived in during that one year period. We were a real stable group!

I loved living at the lake. We all loved to water ski; at least us kids all loved to water ski. I doubt that Mom and Dad enjoyed it all that much because we weren't nearly as helpful in the store as we should have been. All we could think of was how to get out on the lake! We wanted to buy a slalom ski, so we put a coffee can out in the store for the Sunlite Grocery customers to DONATE to the "ski fund" and we had our ski in no time. Then on the day we finally got to go get the ski, Dad's car broke down and we had to hitchhike home with ski in hand. A couple of cute local boys picked us up and it worked out real good!

After Detroit Lakes I moved to Denver in 1963, then on to Casper, Wyoming, in the same year, back to Denver from mid-1964 to mid-1965. Then we moved to Yuma, Arizona, until mid-1966, then back to Denver again. I moved to Daytona Beach, Florida, in July, 1967, to Jacksonville, Fla., in August 1968, where I remained until January 1983, at which time I moved back to Denver.
Photos from Frankie's Life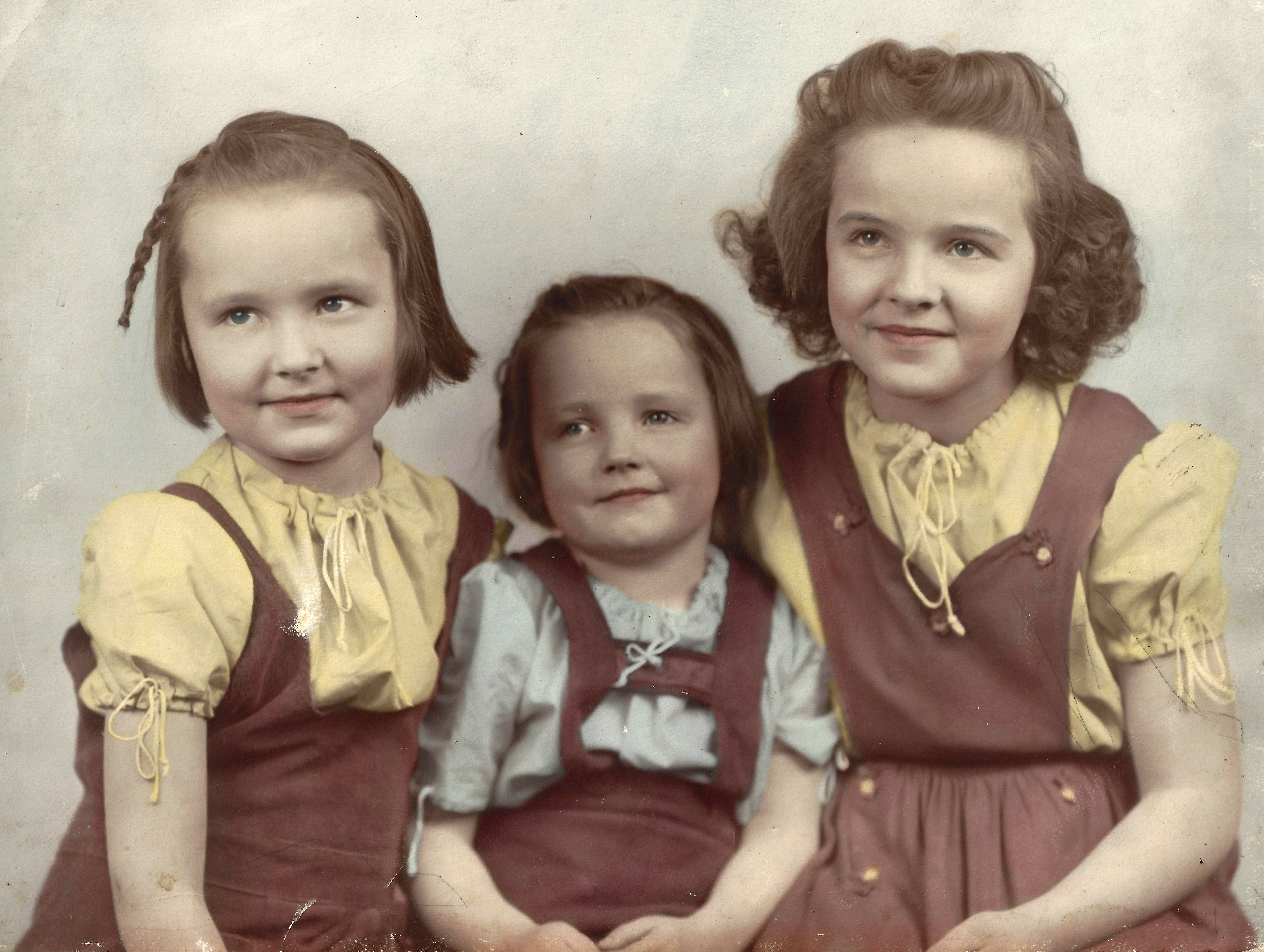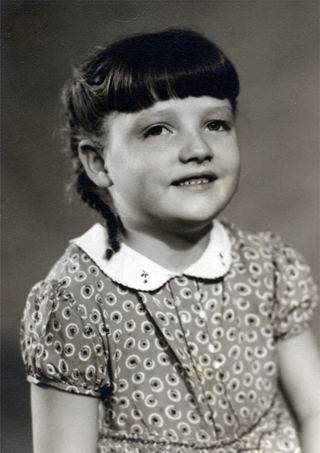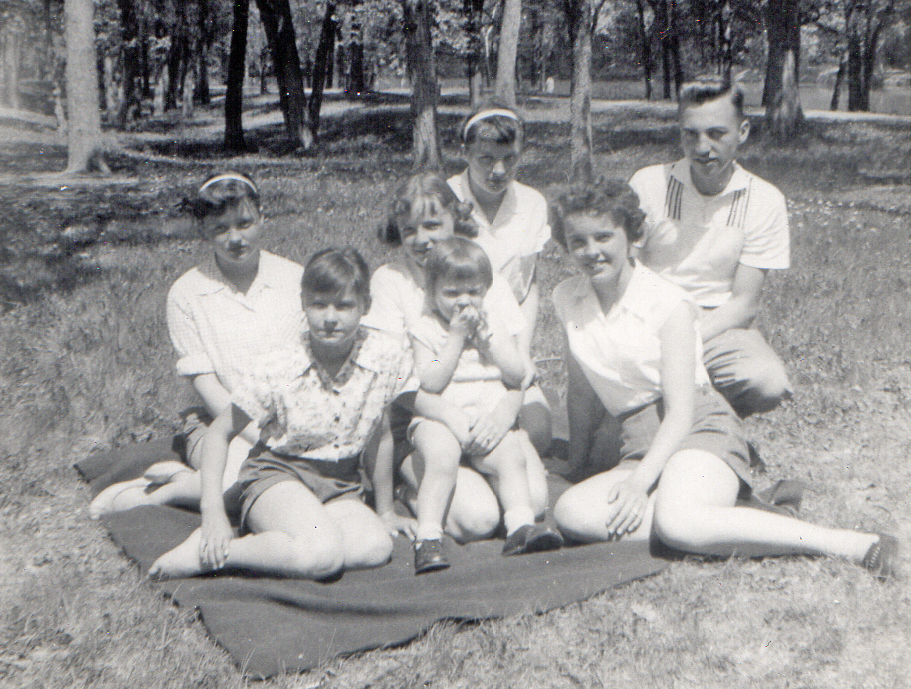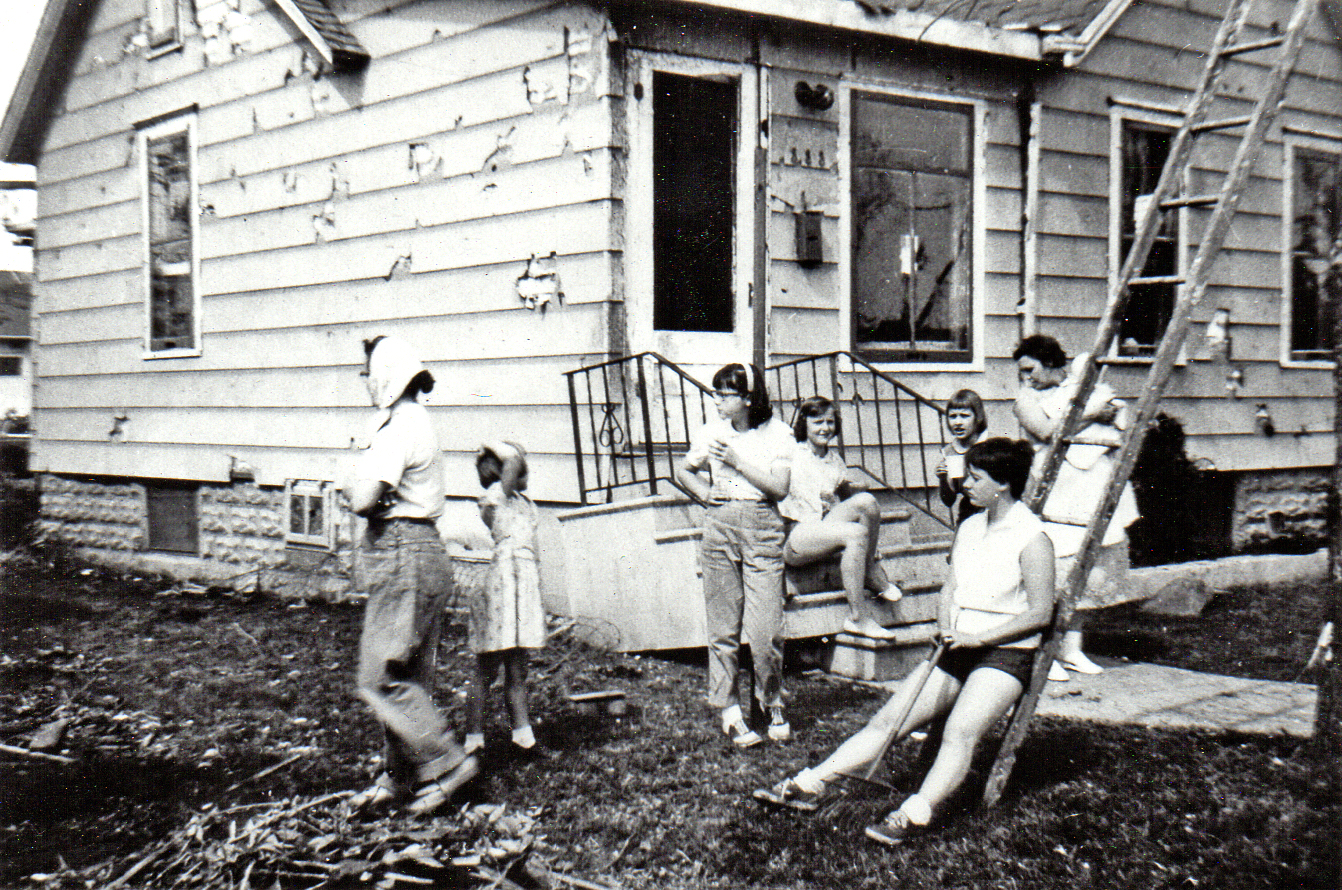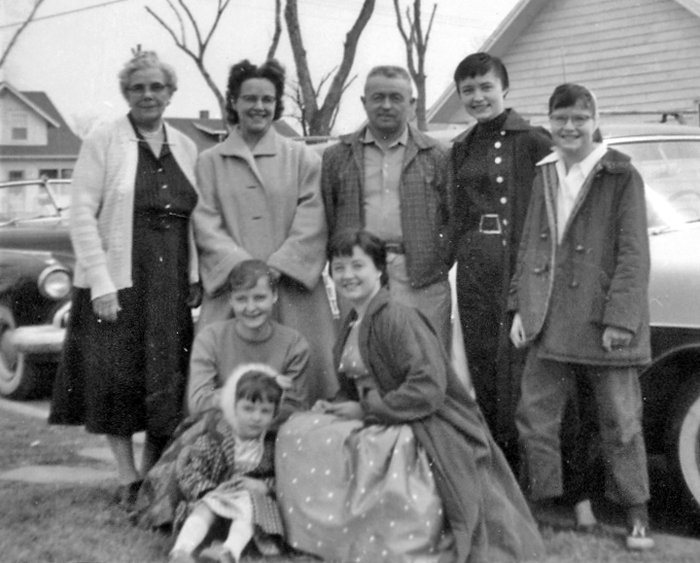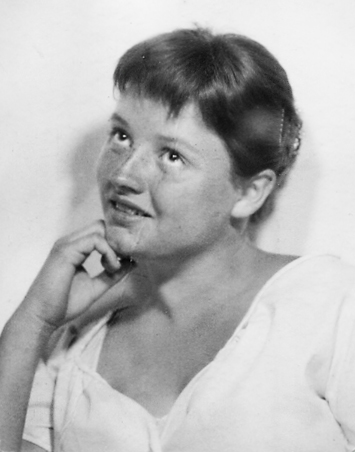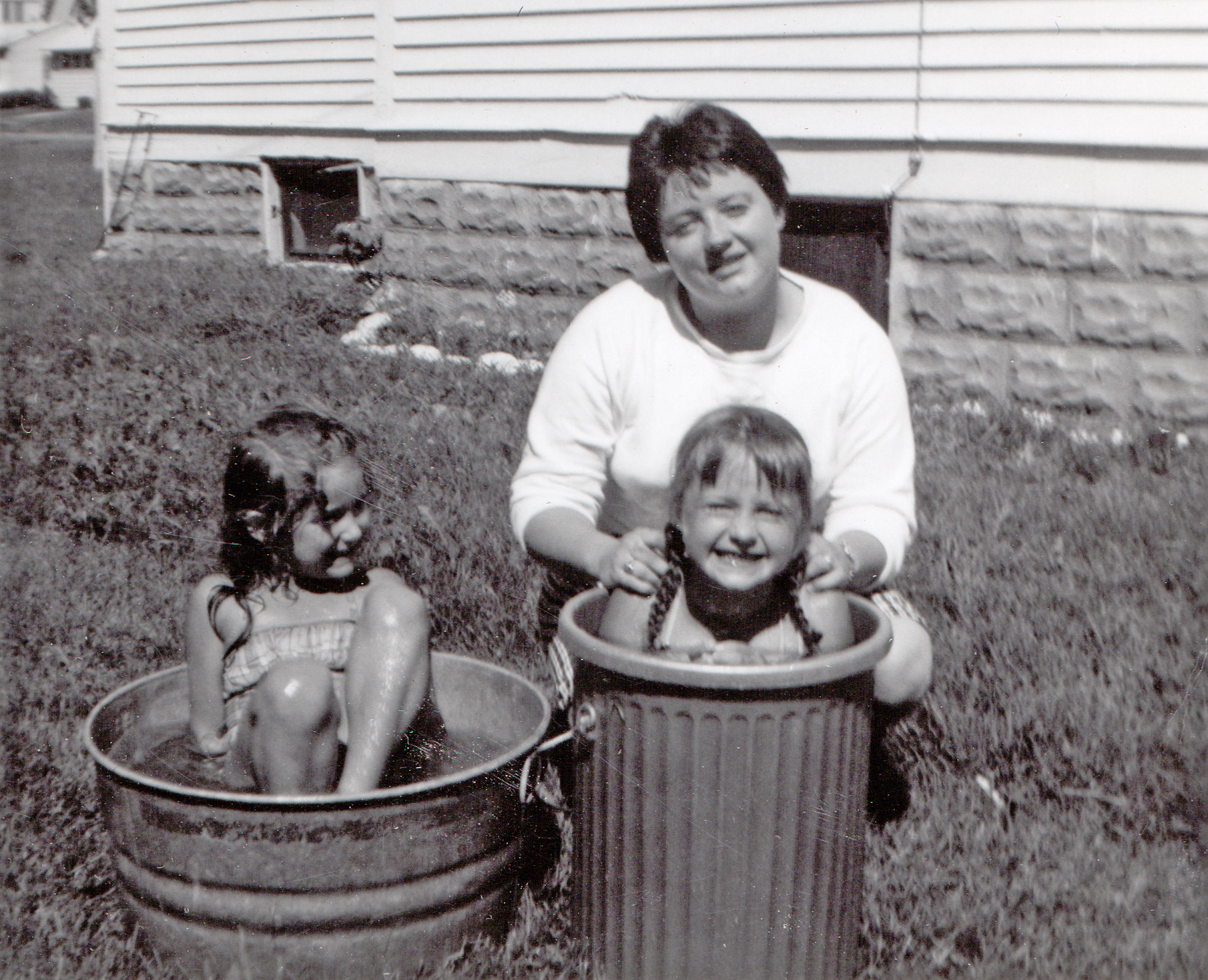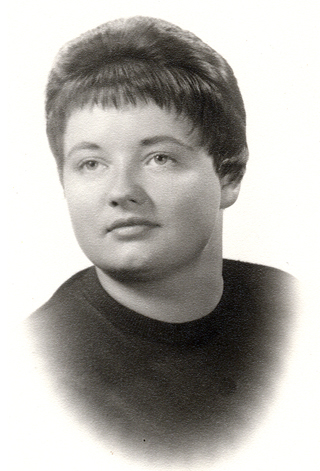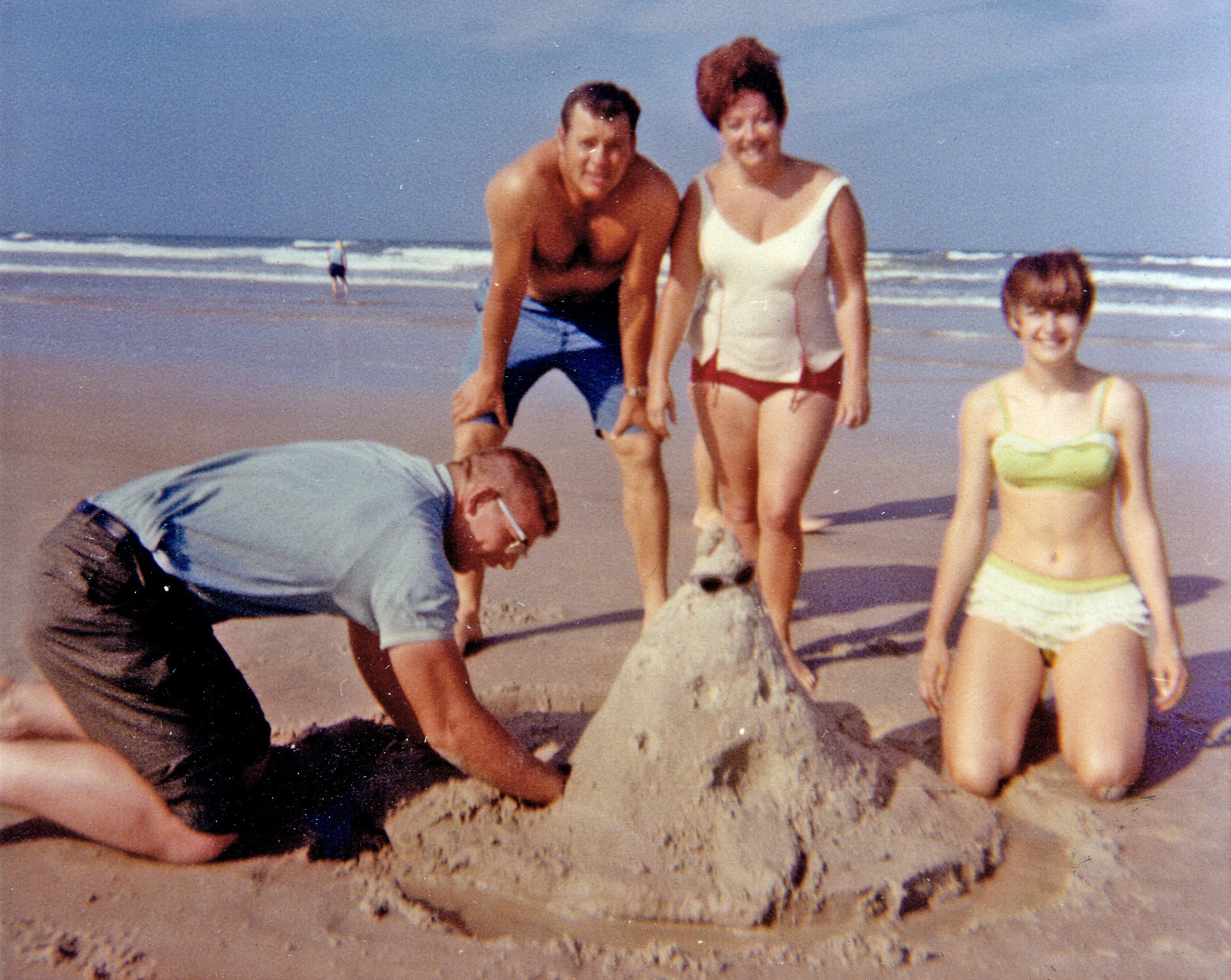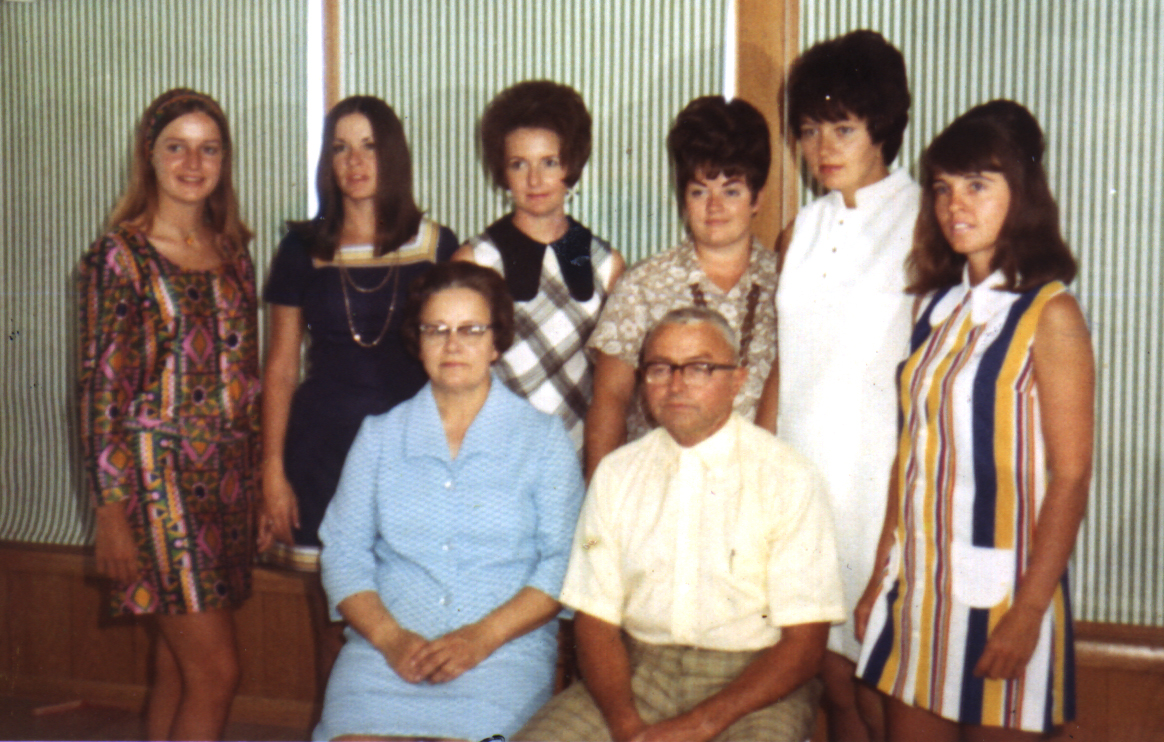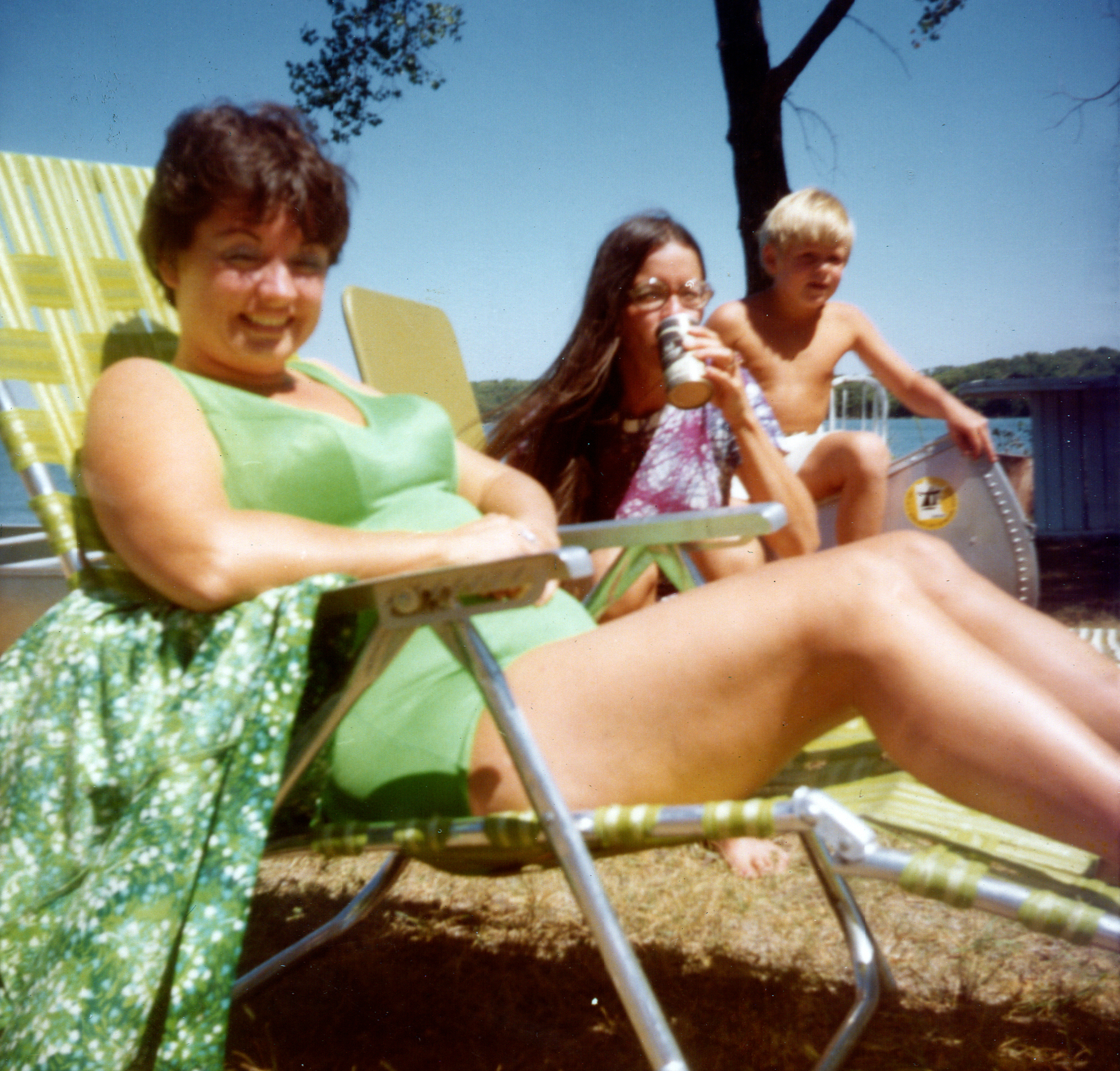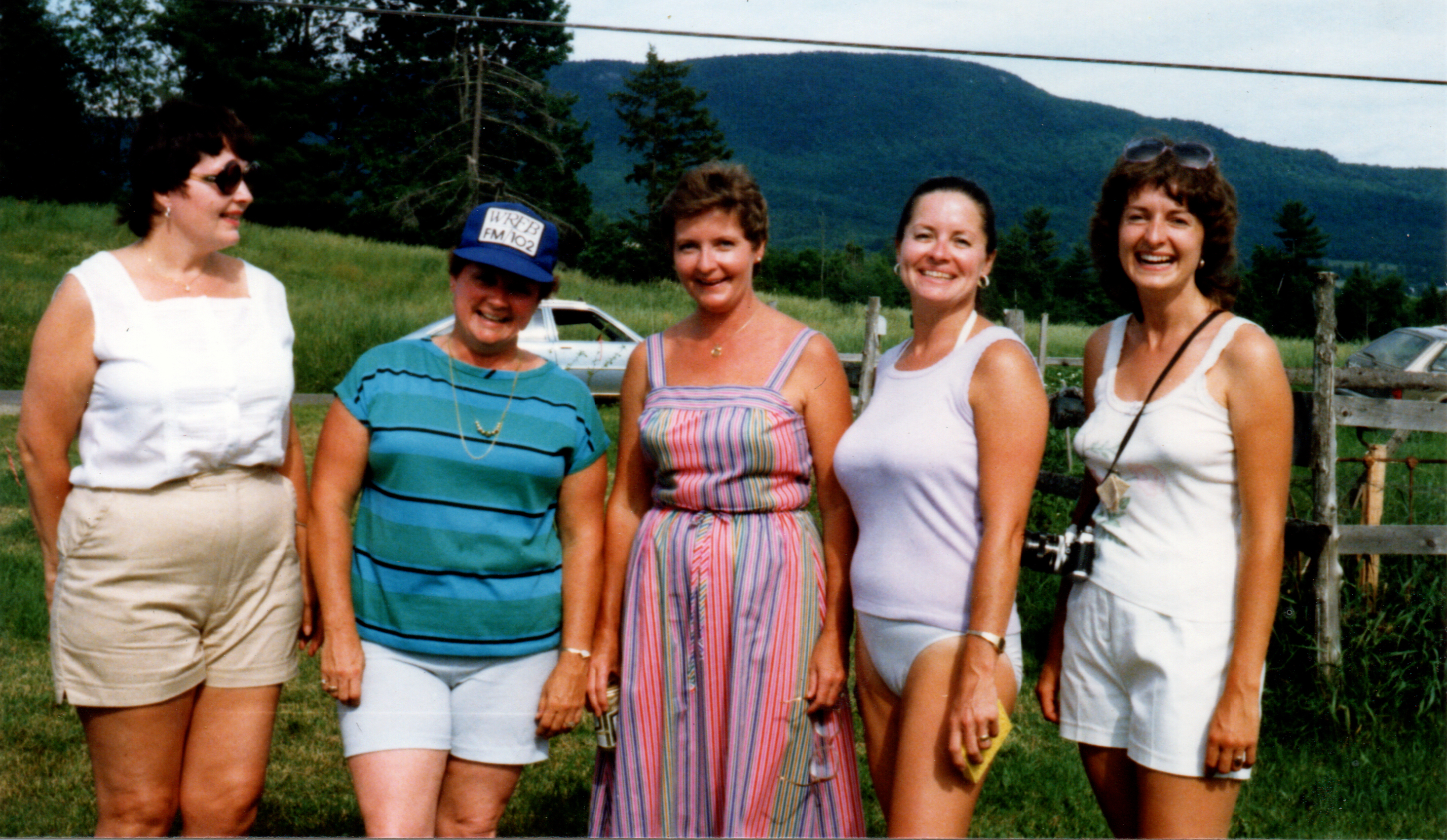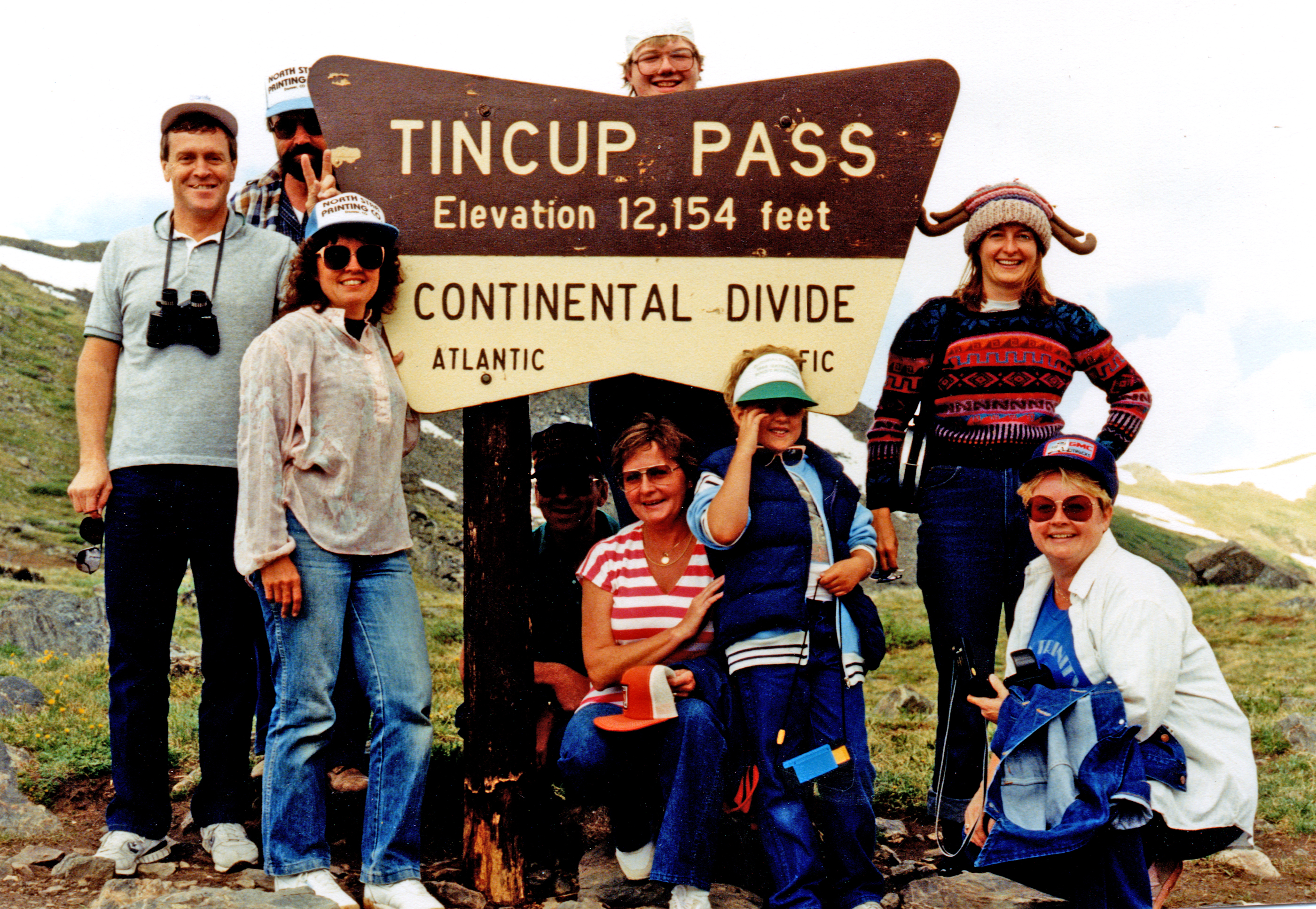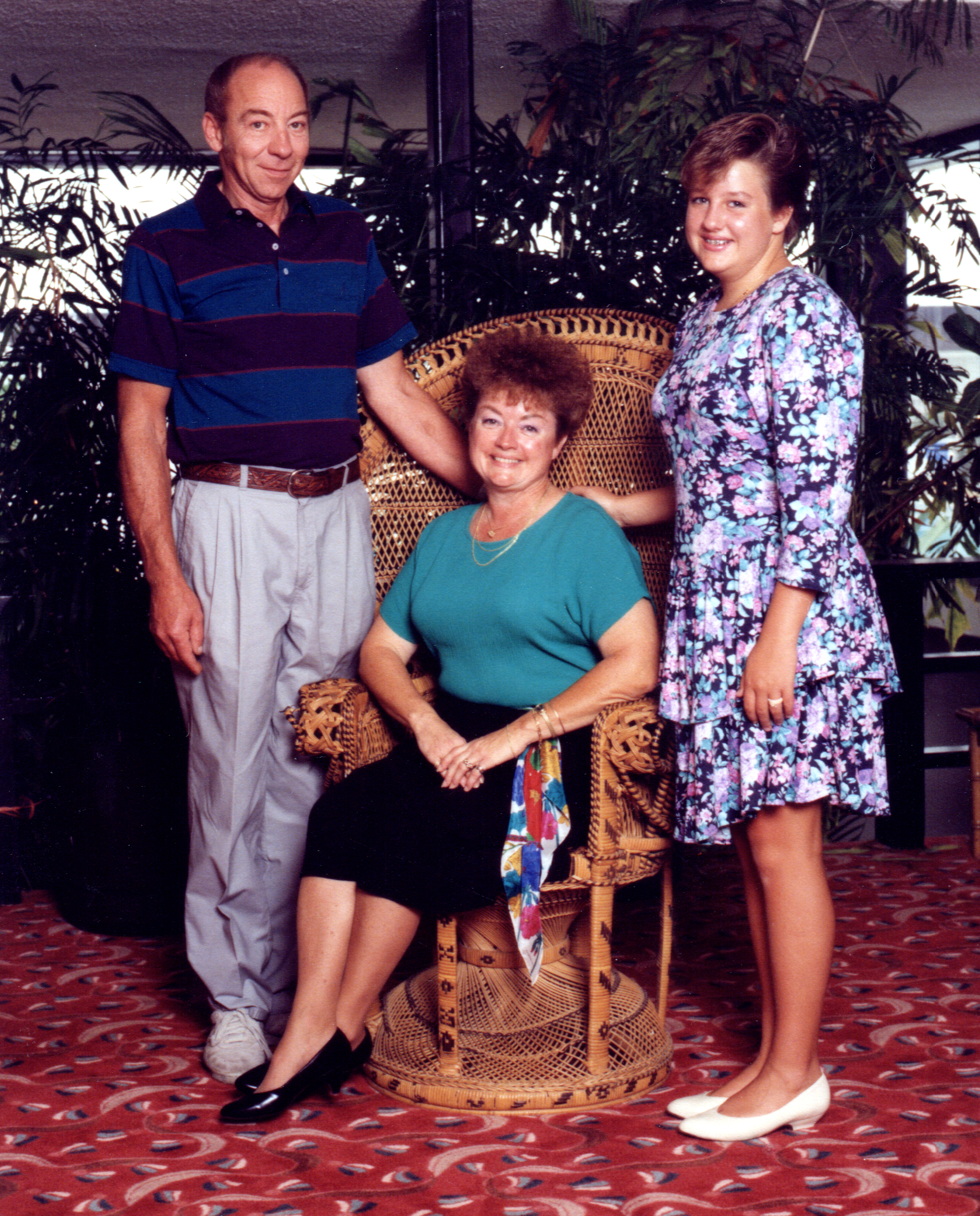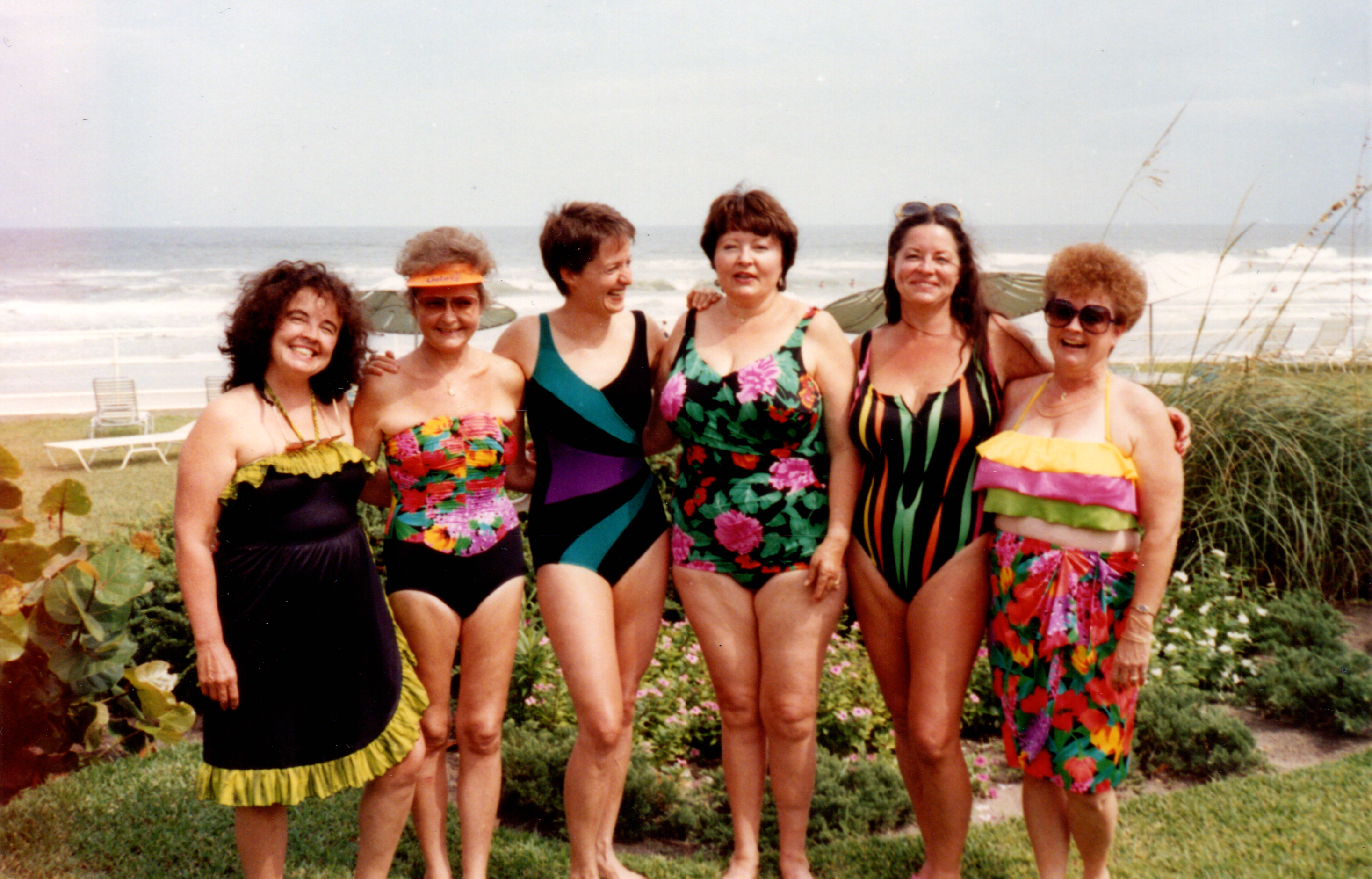 Bathing Beauties at Floyd's 80th - Daytona Beach, 1991