Adventures in Portlandia!
July 19-26, 2016
We came to Portland to see Jamie and help her get settled in her new house.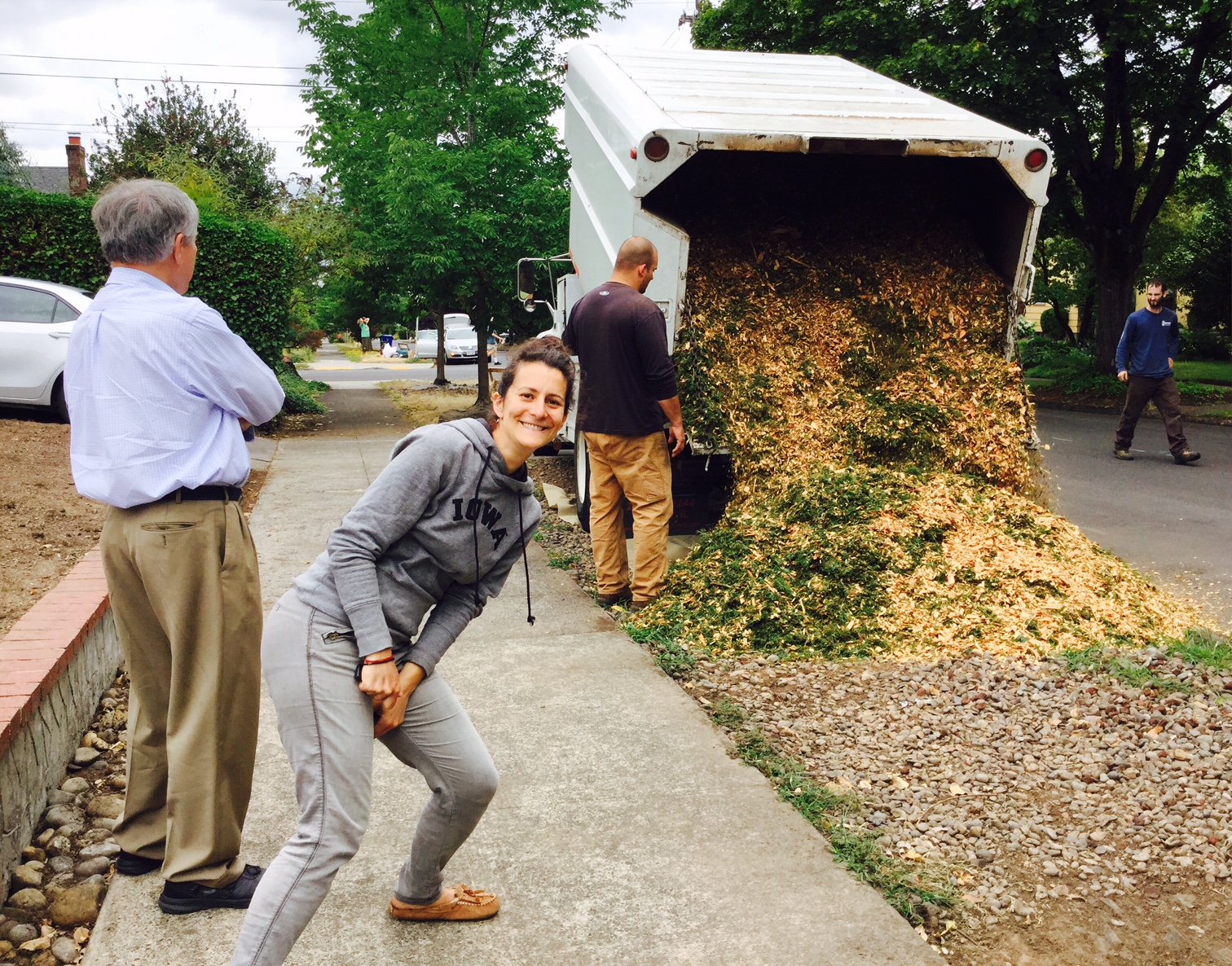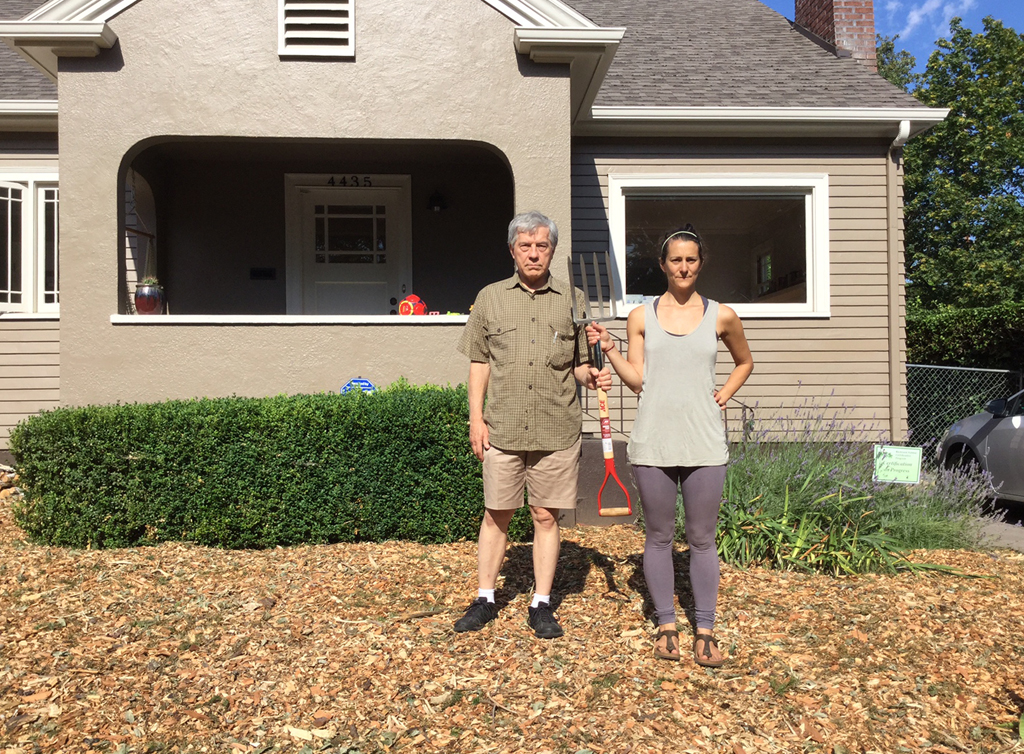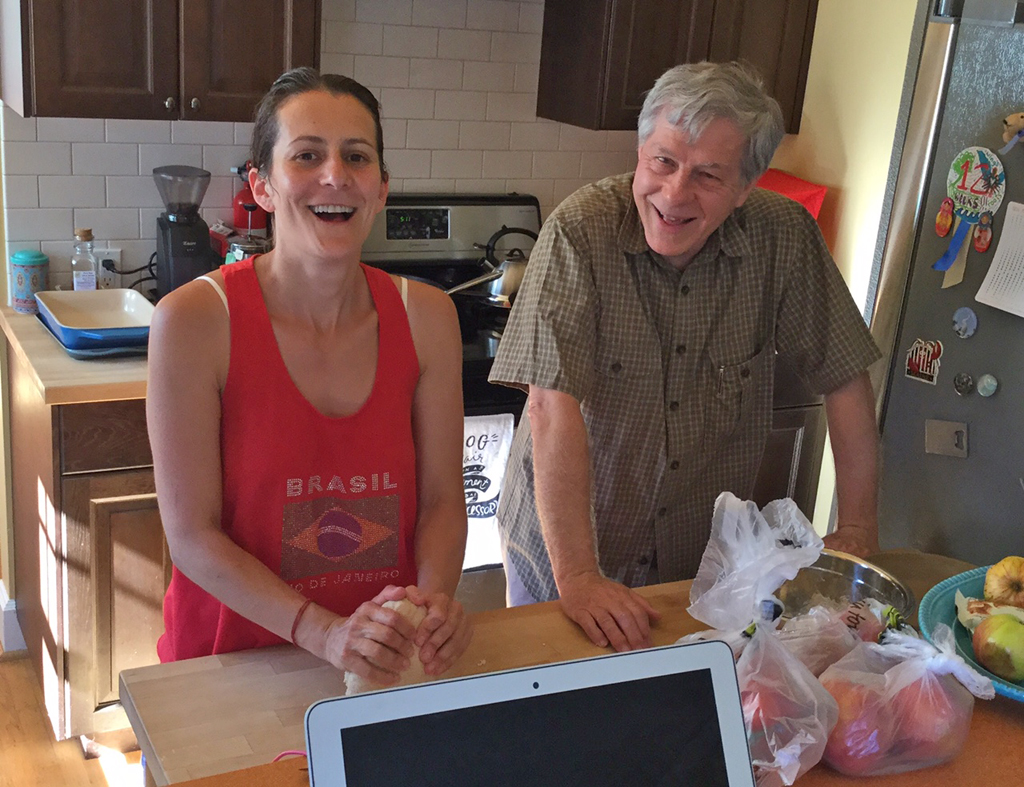 Historic Columbia River Highway
A friend suggested we check out the Historic Columbia River Highway, the nation's first scenic highway, constructed between 1913 and 1922. The road parallels Interstate 84, but loops along the cliffs overlooking the Columbia, through forests where the trees are so dense they form a dark tunnel, occasionally opening up for breathtaking views of the Columbia River.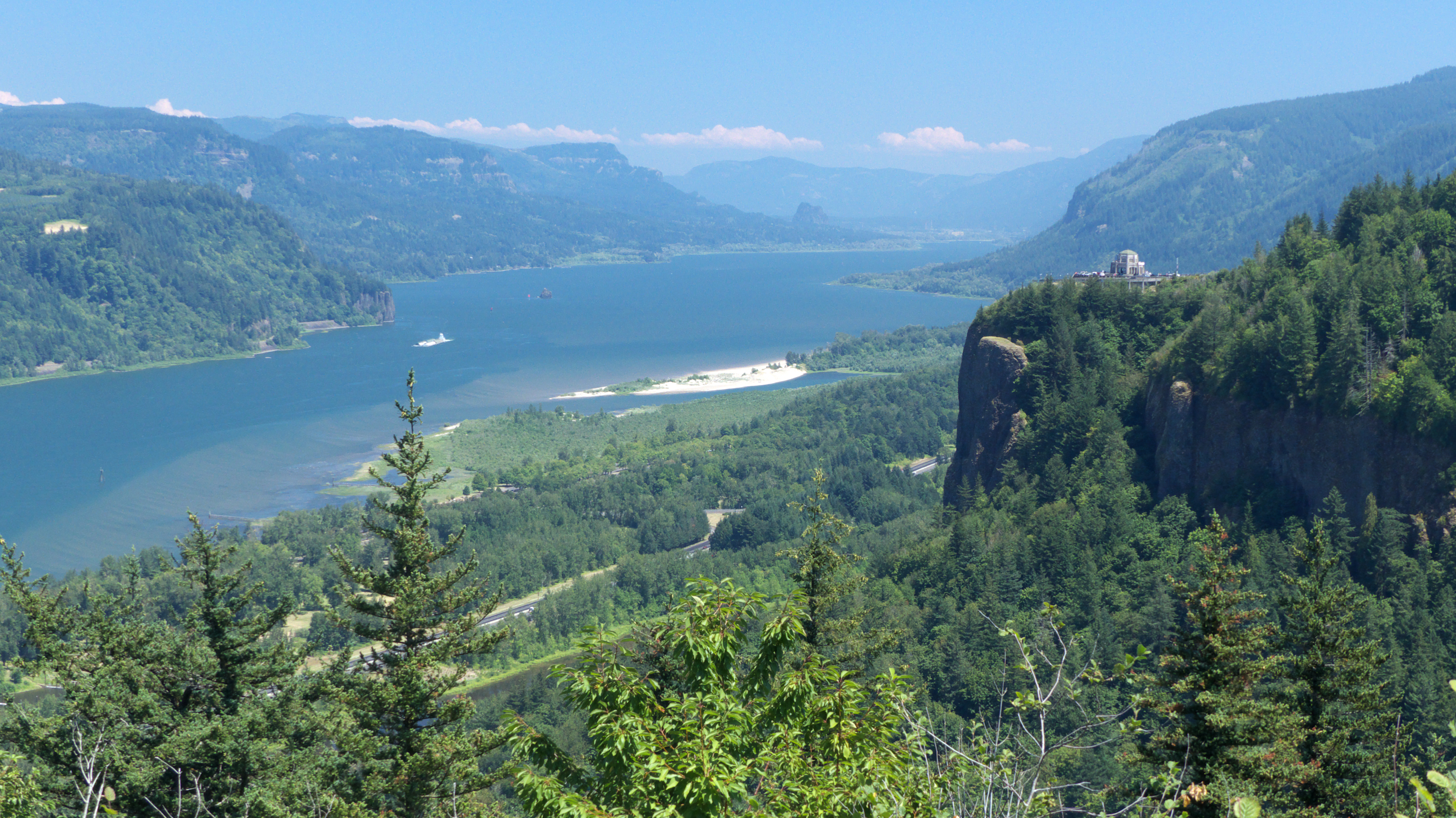 Elowah Falls
The Columbia River Highway passes five major waterfalls in an eight-mile stretch between Crown Point and the Bonneville Locks. Even on a Thursday afternoon, there was bumper-to-bumper traffic and gridlock at most of the trailheads.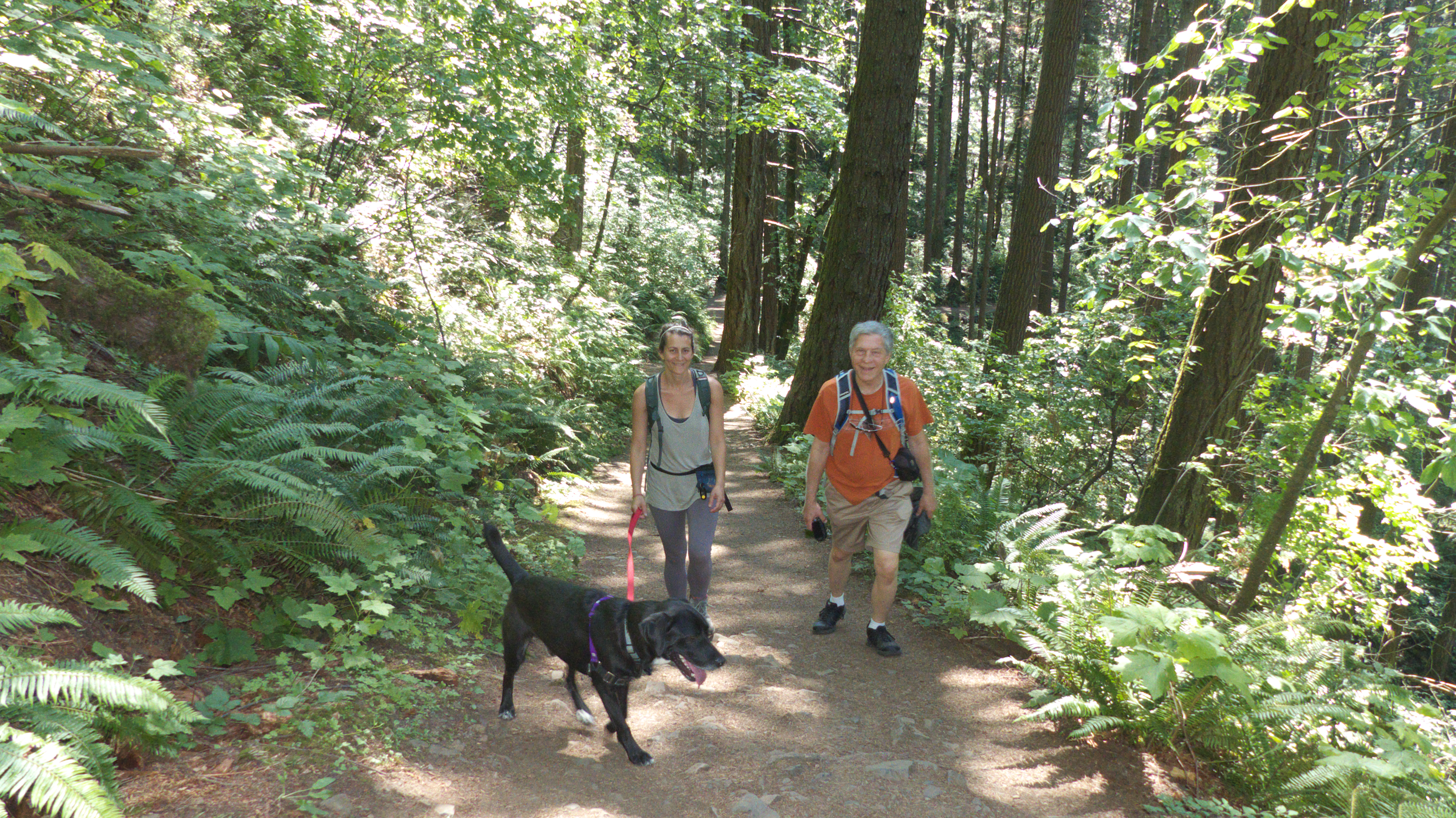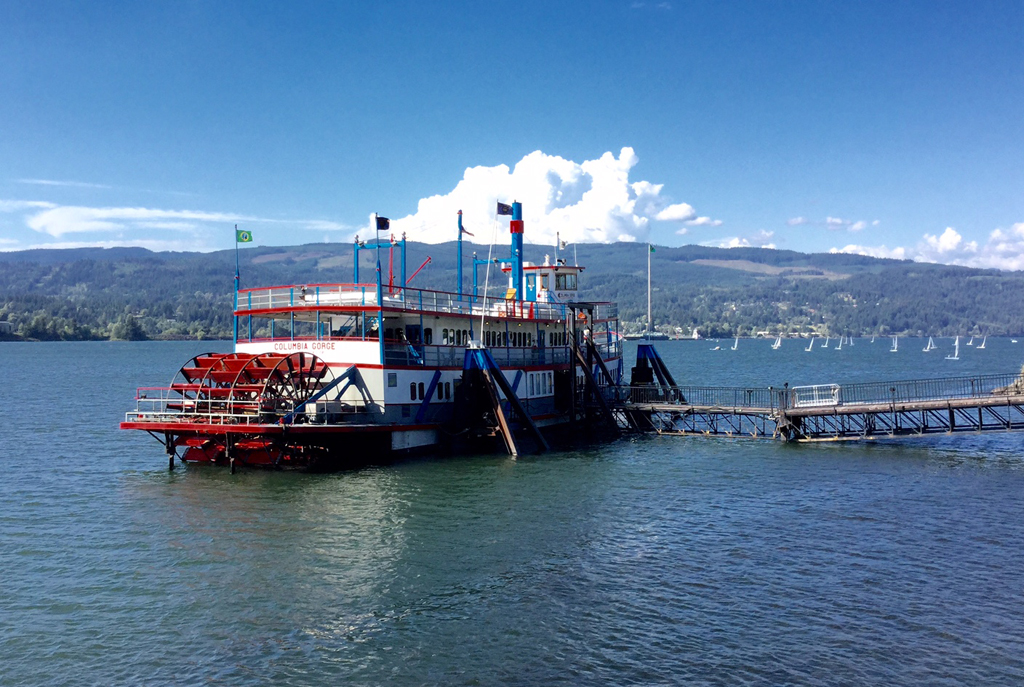 Waterfront Loop
The next day Dennis and I rented bikes and explored the Waterfront Loop, a fantastic urban bike ride along the Willamette River, over historic bridges and through a series of linear parks, as well as the Oregon Museum of Science and Industry.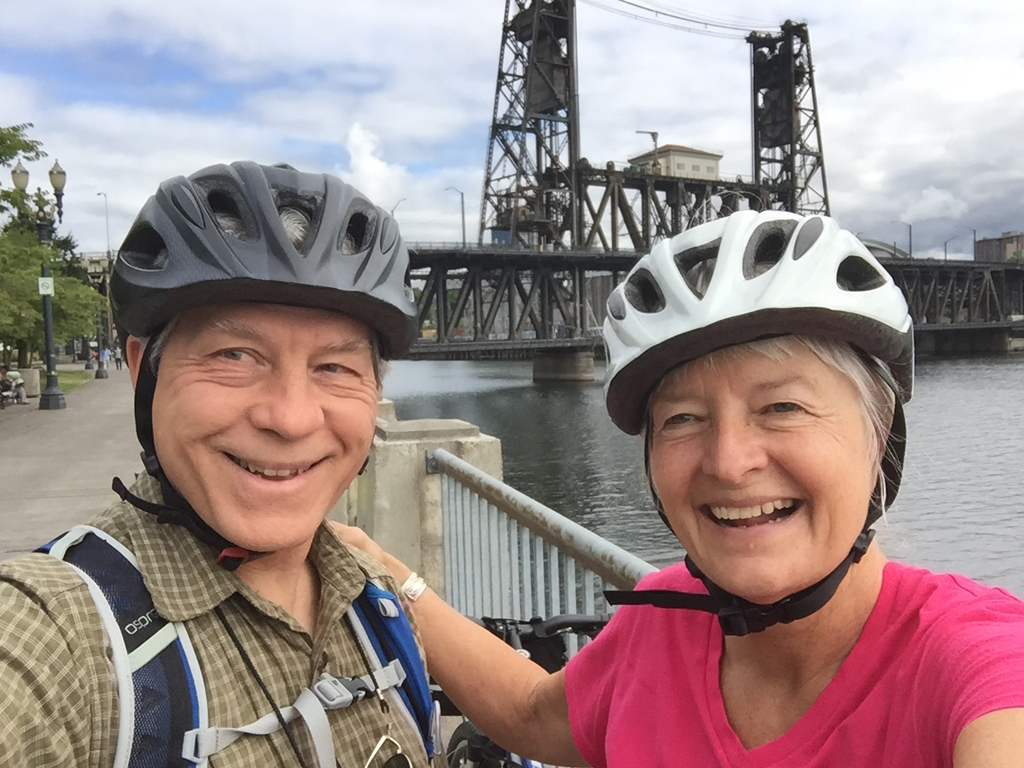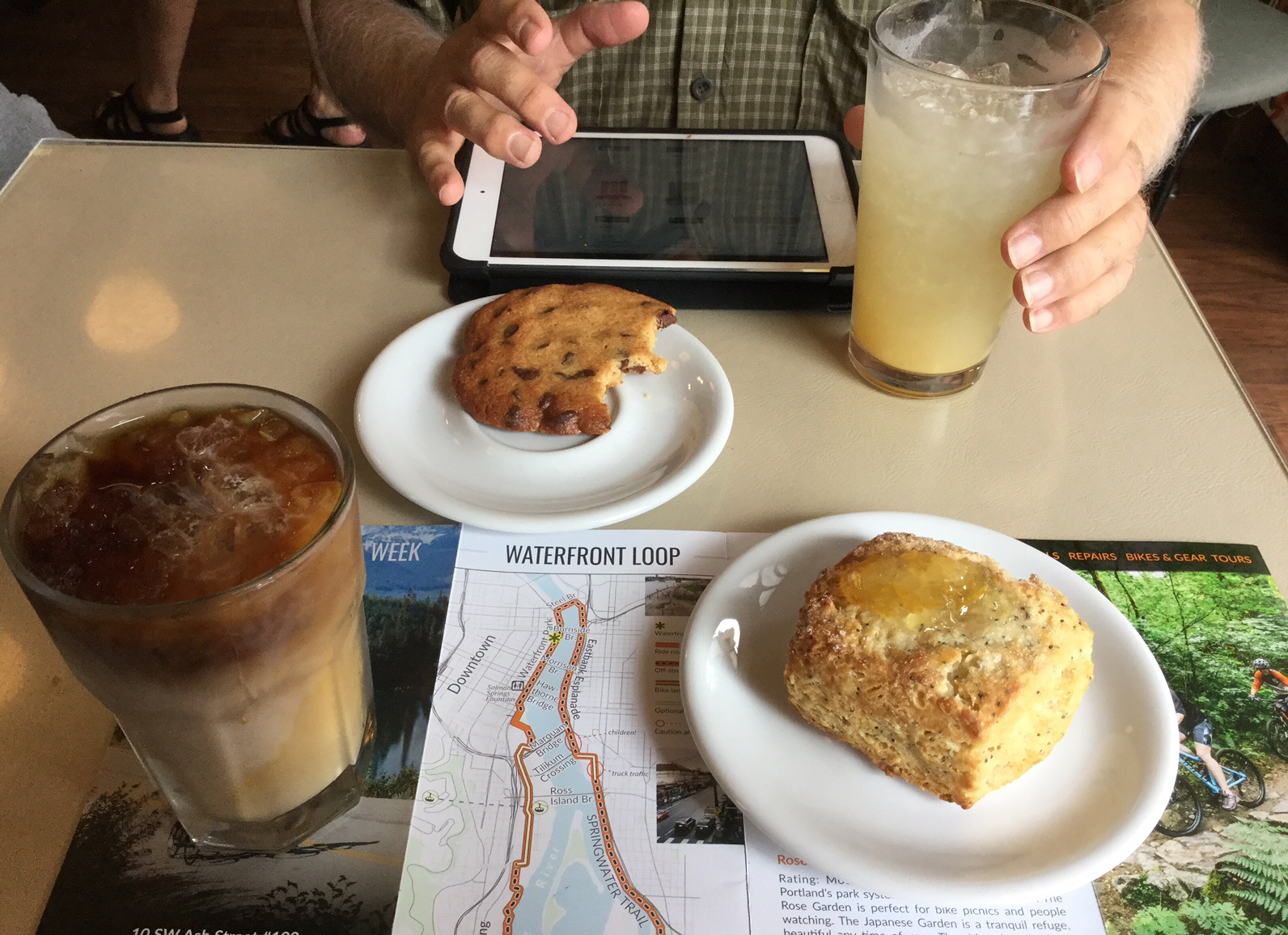 Oxbow Regional Park
While we were exploring the Columbia River Highway, we crossed over the Sandy River near Troutdale and noticed a very nice area along the river. So on Saturday we returned for an extended hike along the Sandy at Oxbow Regional Park.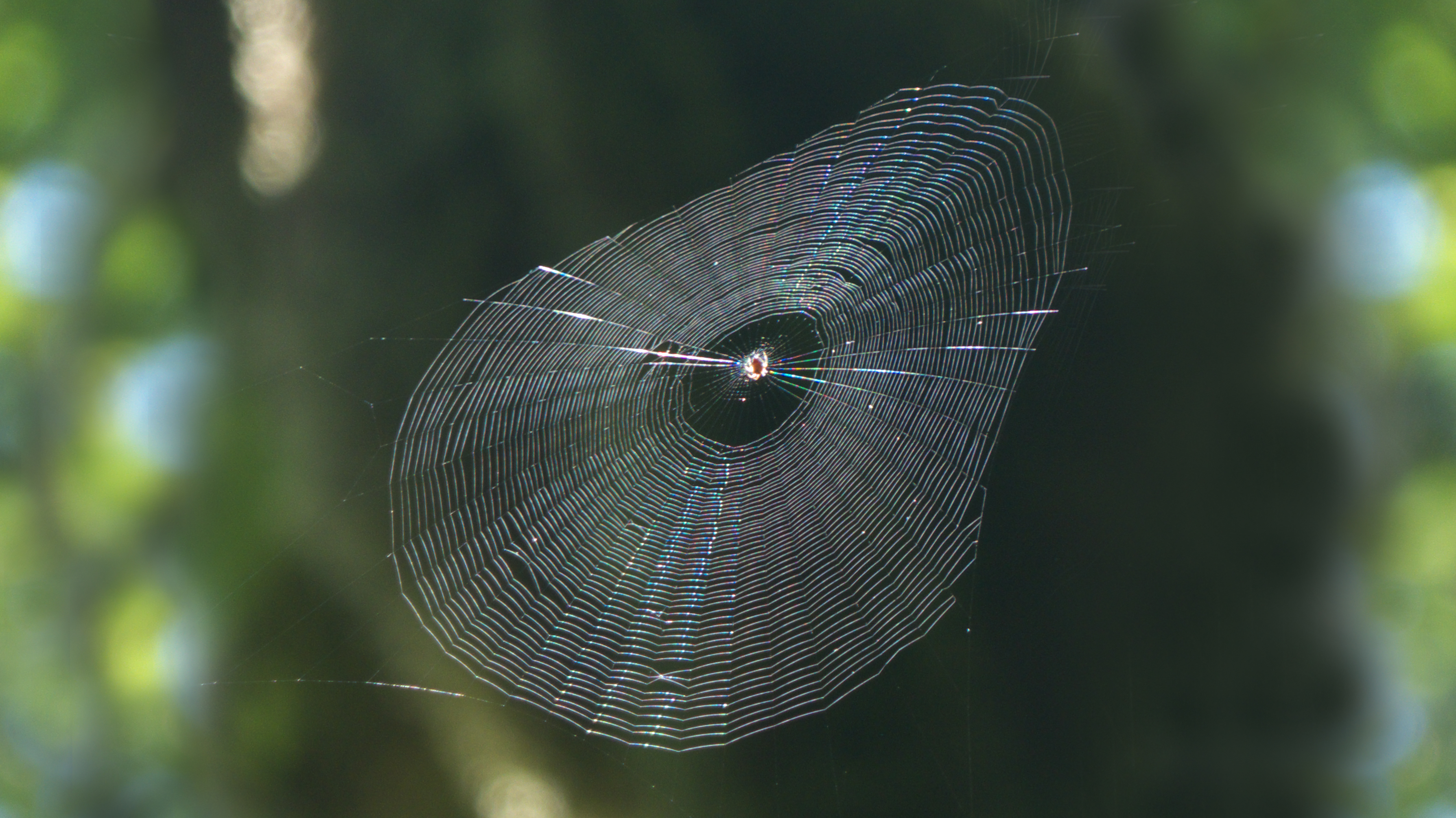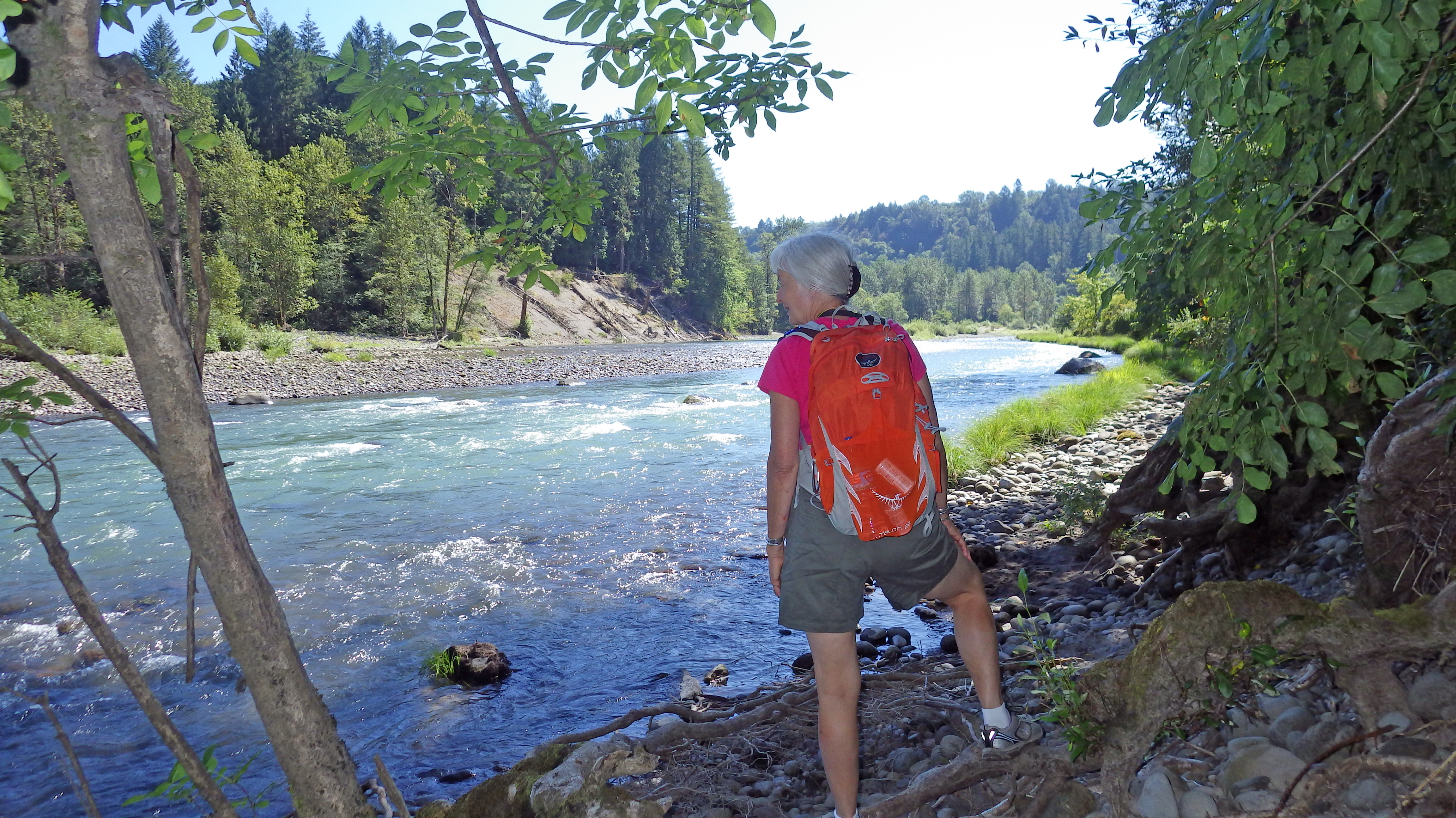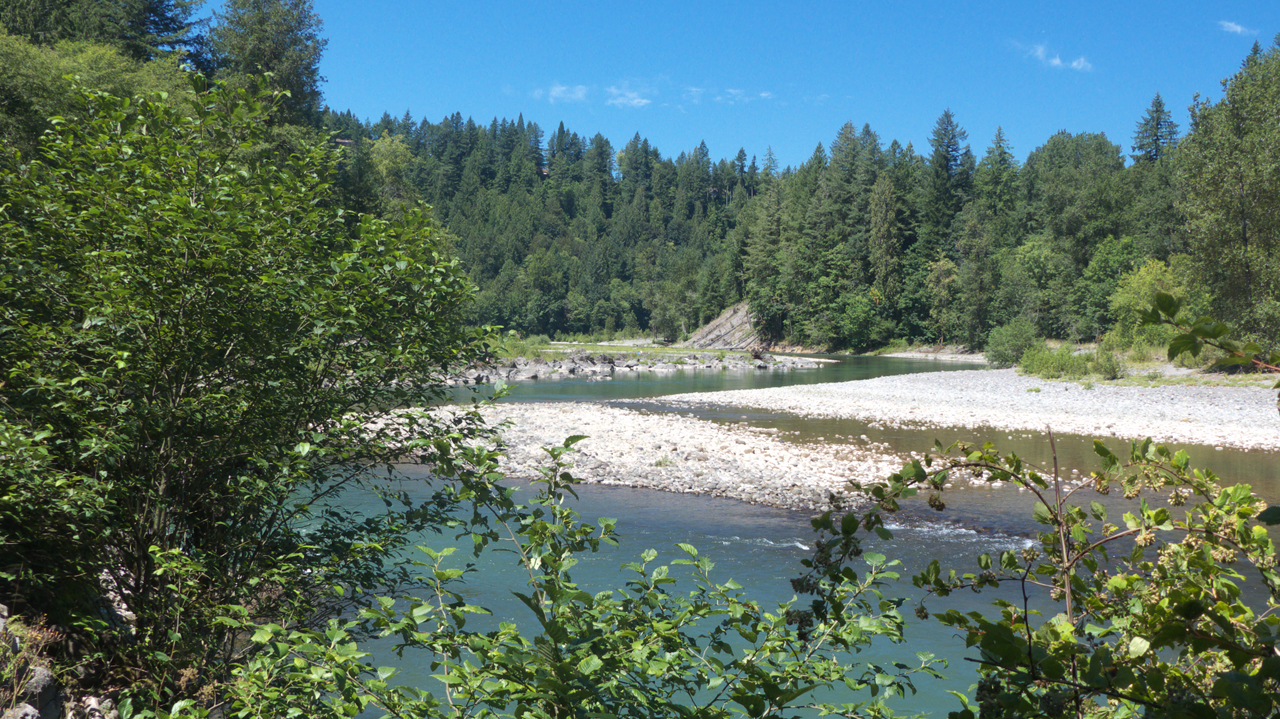 Mount Hood
South of Oxbow Regional Park, we continued on a winding country road that alternates between tunnel-like cliffside forest and bucolic hilltop farms, and from the latter we caught tantalizing glimpses of Mount Hood, its gleaming white triangular summit towering ghost-like above the blue-green horizon. So naturally we had to go check it out.
We stashed the car and took a short walk at an old ski lift, thinking we might get a better view from "just over the rise". Silly Arizonans! There are no breaks in this forest! We ended up trucking about two miles uphill, but we finally got a good view of Mount Hood, and along the way, we met an elderly couple who pointed out that the bushes were covered in huckleberries. We sampled those, had dinner at the Huckleberry Inn, and brought home a bottle of huckleberry syrup as a souvenir! Over dinner, we learned a bit more about Mount Hood. It's a potentially active volcano that has erupted many times in the past, as recently as the 1700s. Although it's not especially tall by western standards, at 11,249 feet it towers more than 7700 feet above the surrounding countryside, making it one of the most prominent peaks in the continental US. There are 12 named glaciers on the mountain and snowfields cover about 80 percent of the mountain above the 6,900-foot (2,100 m) level. There are no hiking trails to the summit — ice axes and crampons only! But there are a number of trails around the mountain. Yep, gotta come back and do that!
Sauvie Island
Jamie saved the best for last! On the warmest day of our trip, with temperatures approaching 90°, we drove to Sauvie Island, where there is a surprisingly nice sandy beach on the banks of the Columbia River. There was an enormous osprey nest near the beach. Birding friends, what's going on here? There's a whole lot of squawking and wing-flapping but not much flying!