Northern Minnesota - 40 Years Later
June 29 - July 2, 2012
I returned to Detroit Lakes, Minnesota, for my 40th high school reunion, and was delighted to see so many improvements since my last visit in 2009. Three years ago, many of the storefronts on Washington Avenue were vacant. Now, they're all full, many of them with start-up businesses featuring local agricultural products and crafts. There are not one, but two, good coffee shops in my home town, and local artisans show off their wares at a twice-weekly farmers' market.
Several people mentioned that they were able to get their businesses off the ground thanks to help from the State of Minnesota, either in the form of seed money, or assistance with marketing and promotion. Funny, here in Arizona the State responded to the recession with drastic cuts to education and healthcare, but don't get me started ...
Most surprising of all was the discovery of a new winery in Richwood, Minnesota, a good 10 miles north of Detroit Lakes. Beginning in 2000, the University of Minnesota developed several excellent cold-hardly wine grapes by crossing wild grapes with table wine cultivars. Now wineries are springing up all over Minnesota, although the Richwood Winery is the most improbably northern outpost.
Of course, the things that we enjoyed the most are the things that haven't changed at all, like the way everybody (really, EVERYBODY!) makes eye contact, and the crystal clear sandy-bottom lakes, and the dense red- and white-pine forests of Itasca State Park. We had so much fun at Itasca that we're thinking about a longer trip next summer to stay in one of the funky CCC-era log cabins, and hike some of the 50+ miles of hiking trails.
We saw — and heard — so many critters, including short-eared owls, swans (which were very successfully reintroduced to northern Minnesota 25 years ago), and, of course, loons!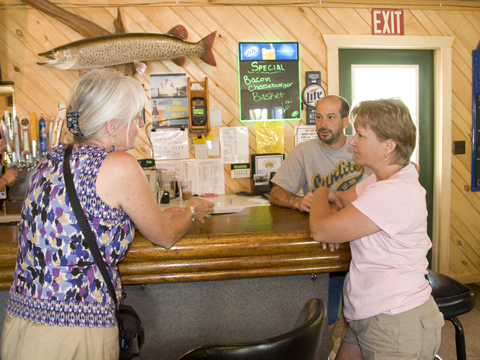 We had a wonderful visit with Wayne and Kathy Crawford, who own Sunlite Bar and Grill. My family owned an earlier version of Sunlite from 1960 to 1971, and I grew up behind the counter. It's amazing to see how subsequent owners have modified and improved the store, while still retaining its role as the center of the community that surrounds the Floyd Lakes.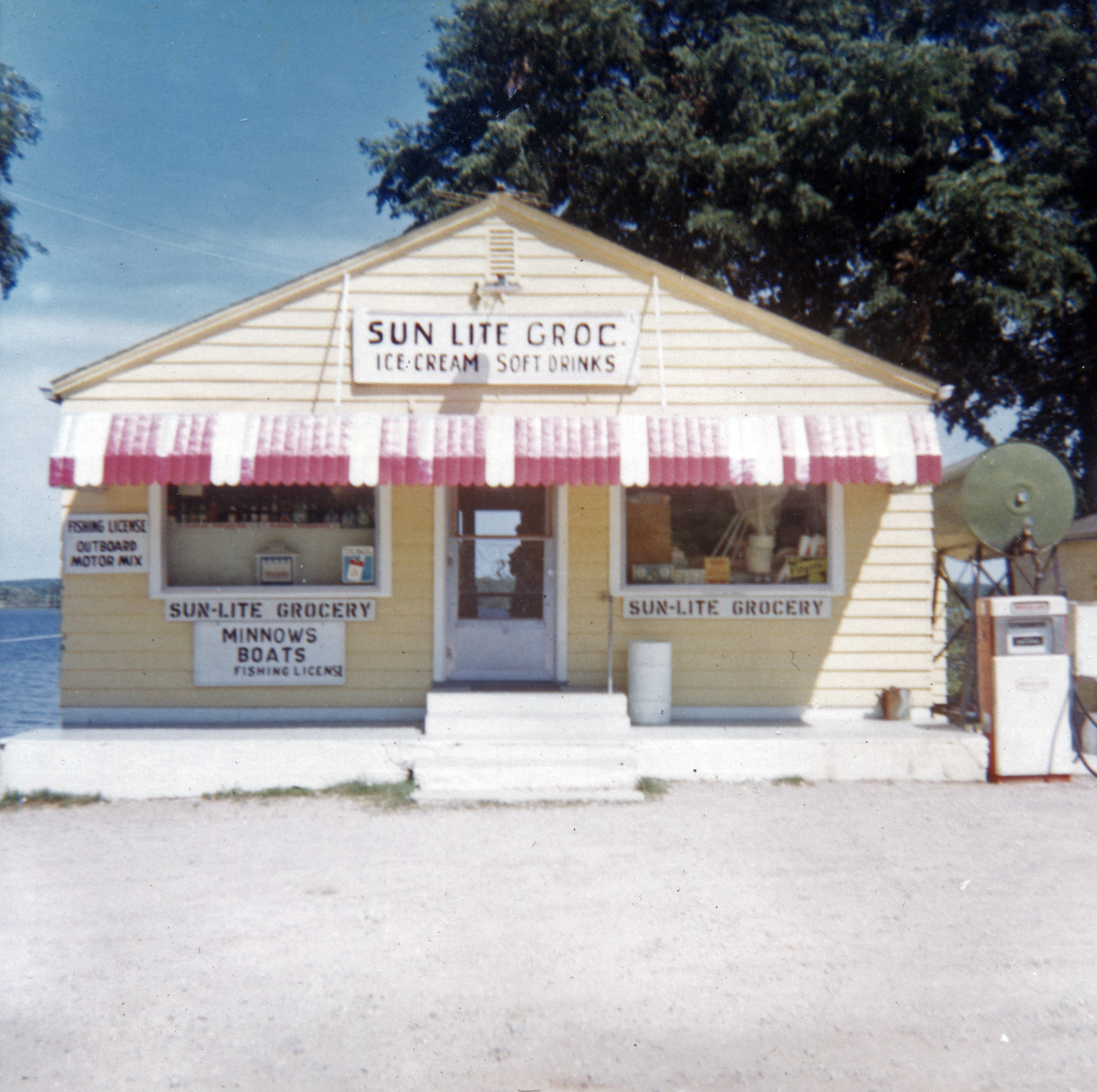 Sunlite Grocery in 1969.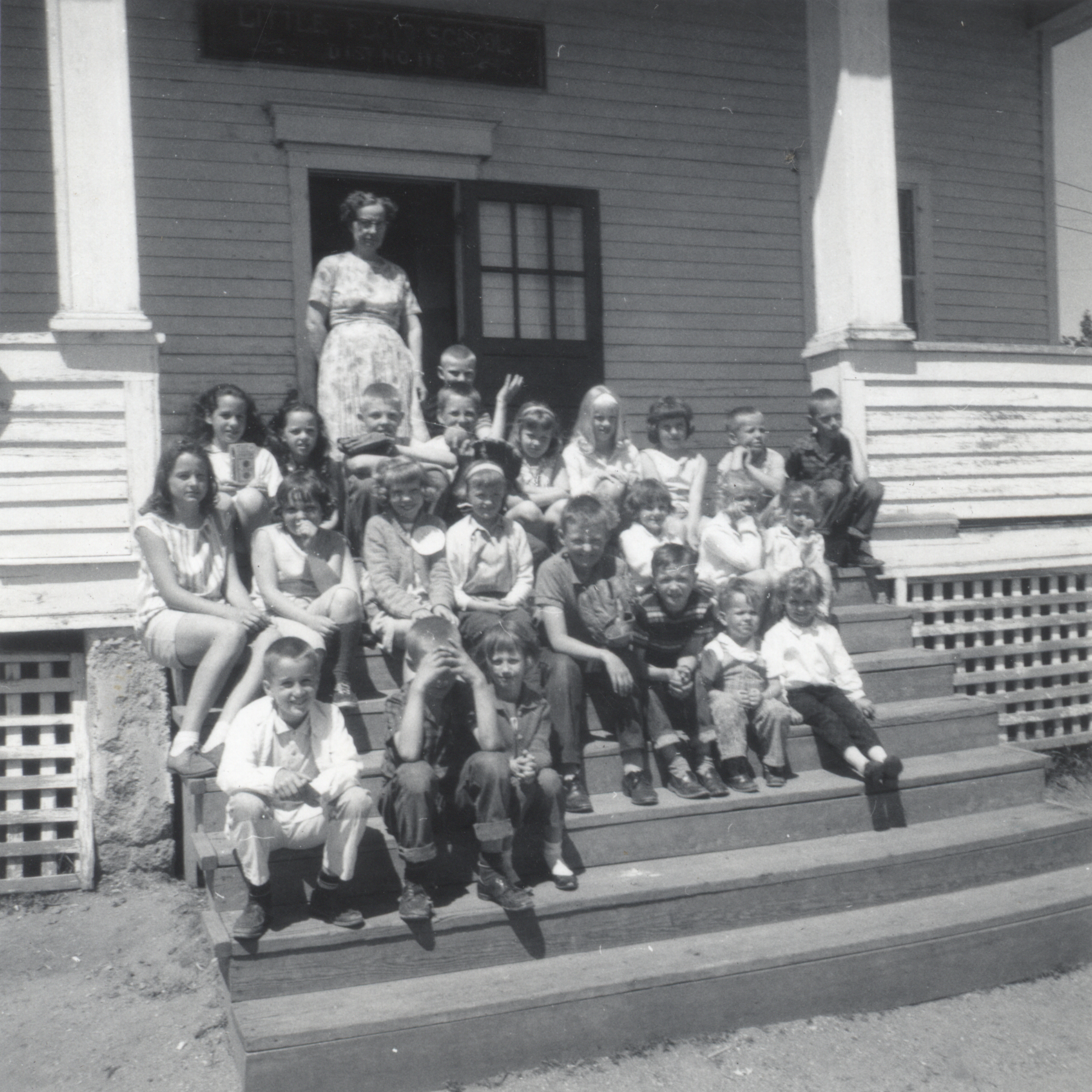 District 115, the the one-room school I attended from grades 1 through 5, in 1964. I'm on the left, in the second row.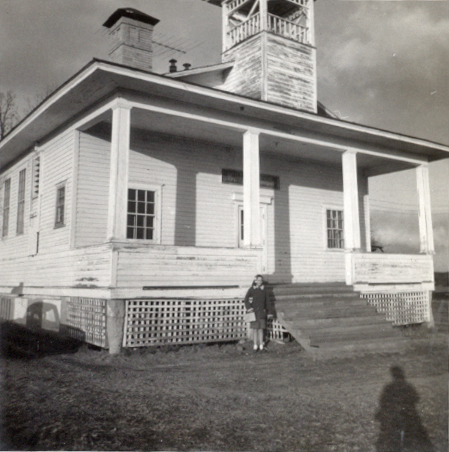 Here's how it looks today, after a religious cult bought it and trashed it.